Lumina Tarlac Raised the Bar for Affordable Modern Premium Home
24 May 2023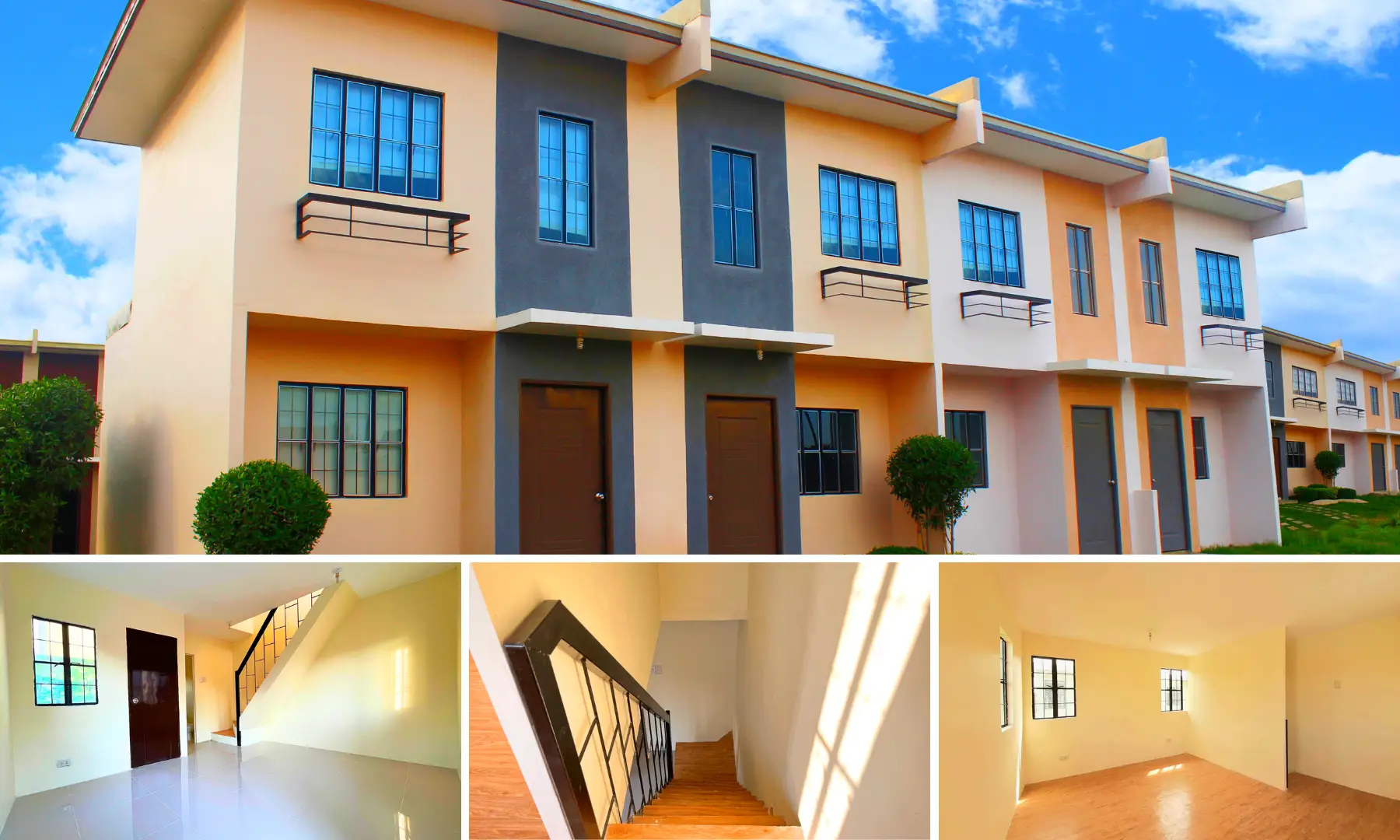 Each and every Filipino is entitled to an exemplary property that meets all of their requirements and desires. That's why it is a given that owning a home is a remarkable milestone in the lives of many Filipinos. Getting a space we can call our own is an investment in our family's future happiness and security, as well as our own financial stability.
Fortunately, affordability does not have to be sacrificed for quality when it comes to purchasing a premium house and lot Philippines.
By way of its "Unveil the Premium" marketing campaign, Lumina Tarlac has just recently released the newest version of the Angelique Townhouse, an affordable house and lot in Tarlac that is redefined to meet the standards of modern living.
Lumina Tarlac Unveil the Premium Angelique Townhouses Unit
Lumina Tarlac recently launched its premium version of the Angelique Townhouse, providing homebuyers with more fixtures than its standard unit.
Cluster head Ms. Jamaica Simbulan presided over the event, which included the ribbon-cutting ceremony and the unveiling of the unit, followed by a short introduction to the new enhanced home model unit. Staff from the project's marketing department, as well as the best salespeople in all of North Luzon, also attended the event.
An excellent example of Lumina's considerate home designs for people on the move is the Angelique Townhouse. Approximately 35 square meters in size, this house and lot in Tarlac have enough space for a living area and a provision for two (2) bedrooms. A provision for a carport and a service area are included, as well as a kitchen area, a dining area, and a toilet & bath.
The standard Angelique Townhouse unit
For the regular Angelique Townhouse unit that most Lumina Homes communities offer, the floor is completed with a plain cement, and both the interior and external walls have been skim coated. The walls for the bathroom and toilet are tiled with ceramic tiles, and the kitchen counter is a concrete slab covered with tiles; however, the cabinet doors have not yet been placed. Both the front and back doors are made of steel, while the bath and toilet room doors are made of PVC.
Meanwhile, the ceiling has a metal sheet on the outside that has already been painted and a fiber cement panel on the inside that has also been coated. The steel frame of this model home is also pre-painted, and it has a flush toilet and ribbed roofing with flashings.
Angelique Townhouse enhanced version
On the other hand, the premium Angelique Townhouse offers certain extra amenities that the standard apartment doesn't. The improved version has ceramic floor tiles built on the ground level, a concrete staircase with vinyl tiles and steel railings, vinyl floor tiles on the upper floors, and painted completed walls and ceilings throughout the interior.
You may check out a model of the upgraded Angelique Townhouse in our Lumina Tarlac site, which can be found in Barangay Maliwalo, Tarlac City. In addition to this, our marketing office is also situated in the same community so if you wish to see and are eager to know more about the Lumina Tarlac neighborhood than only the Angelique house model offers, feel free to approach the onsite Marketing person for a tour.
Other Lumina Tarlac's Home Model Unit to Choose From
Lumina Tarlac currently offers two (2) home models. Aside from its enhanced Angelique Townhouse, Lumina Tarlac also offer a duplex home that features a bigger space.
Angeli Duplex
Built on a 54 square meter lot, this two-storey duplex house contains a 42 square meter living space. Inside it is a dining area, a kitchen area, a provision for three (3) bedrooms, a toilet and bath, a service area, and a provision for a carport.
Premium Living Experience at an Affordable Price in Tarlac City
Located in Brgy. Maliwalo, Tarlac City, in the Province of Tarlac, is an affordable residential development from Vista Land, Lumina Tarlac, which spans a whopping 10 hectares. It comprises 780 housing and lot packages for sale.
Since Lumina Tarlac is an existing neighborhood and residents have already begun to settle in, you may get a feel for what your future community would be like near the heart of the Tarlac city center. Feel free to visit the area one of these days and check out the residents who are currently there.
From SM City Tarlac, you may reach the project site by catching a tricycle at the Shell Gas Station in Brgy. Maliwalo. Once there, you'll find the tricycle terminal and then get on a ride going to Lumina Tarlac.
Unlocking easy access to marketplaces, facilities, and infrastructures
A multi-purpose hall, mini gardens and playground, a guard house open around the clock, and enough green space perfect for jogging or walking are just some of the thoughtful facilities available to residents and future homeowners of Lumina Tarlac.
Apart from these great and functional amenities that you Lumina Tarlac have just for you, you can also find various facilities and infrastructures close to your home. Some of the nearby sites and establishments that can be found near this thriving community are the following:
• Tarlac State University (13 mins travel time)
• Maliwalo Elementary and High School (23 mins walk)
• College of the Holy Spirit of Tarlac (8 mins travel time)
• Jecsons General Hospital (12 mins travel time)
• Central Luzon Doctors' Hospital (15 mins travel time)
• Tarlac Provincial Hospital (14 mins travel time)
• SM City Tarlac (11 mins travel time)
• Metrotown Mall (10 mins travel time)
• Magic Star Mall (14 mins travel time)
• MacArthur Highway (8 mins travel time)
• SCTEX (18 mins travel time)
• TPLEX (15 mins travel time)
• Siesta Bus terminal (12 mins travel time)
• Motorway Bus Terminal (10 mins travel time)
• Genesis Bus Terminal (10 mins travel time)
• Provincial Government of Tarlac (14 mins travel time)
• Tarlac City Hall (12 mins travel time)
All these establishments, facilities, and infrastructures can be reached by vehicle in less than 15 minutes of travel time, giving the residents of Lumina Tarlac the prime convenience and movability that they deserve.
Tarlac is home to a number of Lumina Homes' developments, including Lumina Tarlac. Homebuyers who are considering to relocate in Tarlac province and in search of more reasonably priced house and lot options might also check out Lumina Tarlac Residences, which is located in Concepcion.
Your home purchases for Lumina Tarlac are now made easier for Shopee and Lazada users with our Lumina Official Store available on these e-commerce apps that can be easily equipped and downloaded on your device.
Get more details about our available properties from Lumina Tarlac official Facebook Page and other Lumina Homes social media accounts.

Try our Home Loan Calculator
Loan Calculator
Try Lumina Homes' loan calculator and get an estimate computation for your preferred Lumina property and home model.