How to Achieve Financial Stability in Uncertain Times
20 January 2023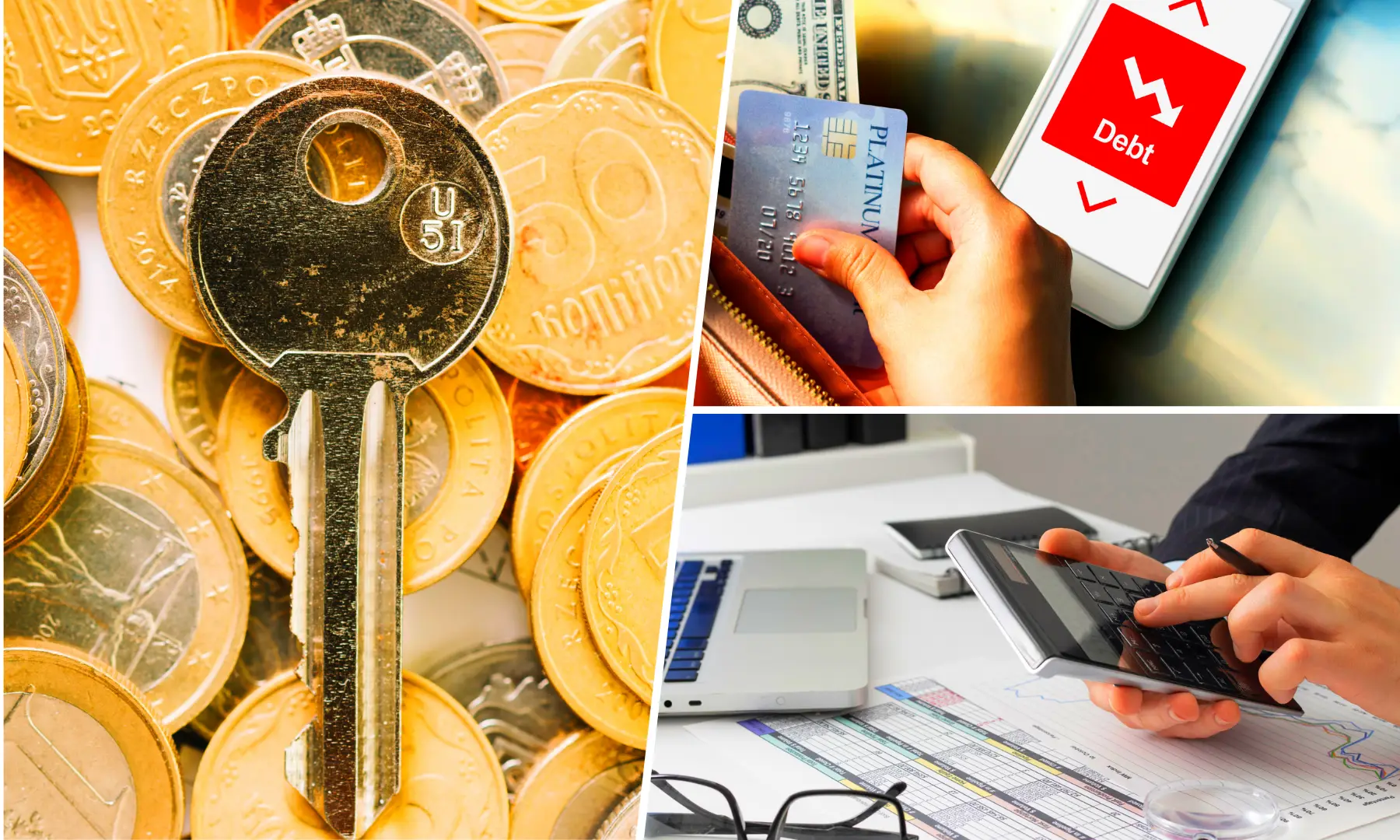 The pandemic in 2020 was the most impactful global event in recent memory. It has killed not only millions of people but also livelihoods and employment opportunities. The unemployment rate during these times was at its highest in years.
Almost three years since the pandemic hit, individuals and businesses alike have recovered or are starting to reach full recovery, especially financially.
Nobody deserves to be in an adverse economic situation such as what we collectively experienced during the pandemic's height. Learning the ways to prepare for these events has never been this more important than ever. In this article, Lumina Homes will discuss with you the many ways to achieve financial security in uncertain times like this.
4 Short-term Strategies for Financial Stability
There are two components to strategizing on how to secure particularly your financial future: short-term strategies and long-term strategies. Below, read on to learn the short-term tactics for achieving financial stability.
1. Eliminate debt
If you owe money from a coworker last month, or if you still have a monthly installment due soon, prioritize becoming debt-free after fulfilling your repayment obligations. This is also advantageous if you plan to make larger loanable amount requests in the future. By having an excellent credit history with no missed payments, you are establishing creditworthiness under your name. You can use this if you have a financial plan on investing in an affordable house and lot for sale once you have your financial life figured out.
2. Spend within your means
This means taking into account your monthly income and calculating your typical monthly expenses. You should only be able to spend on your essentials, including food, transportation, pet care items if you have furry babies, as well as a budget set for an emergency fund. The latter helps to give you something to take when emergencies requiring money happen.
3. Refrain from unnecessary expenses
Splurging beyond your means may be tempting when you want to spoil yourself. But if your current financial circumstances are worrisome, further spending on things you don't really need is a recipe for financial disaster. Now, it may seem like depriving yourself of self-love if you just want to treat yourself. But purchasing material things would be more fulfilling if you reach the time when checking for the price tag no longer discourages you from buying. Your money-saving habits now will lead you to a brighter financial future where these hardships will become memories and no longer a reality.
4. Engage in a side hustle
One of the best and most practical ways to be financially stable is by having a manageable part-time job. This could be done through online selling or by participating in the gig economy. If you have a full-time office-based job, you can augment your income source by becoming a freelancer. Some of the most in-demand freelancing jobs include copywriting, graphics design, bookkeeping, data analytics, and social media marketing, among others. If you have the skills in these areas, the road to financial security becomes more bearable and absolutely achievable.
4 Long-term strategies for Financial Stability
Aside from employing the abovementioned short-term strategies to save money, these long-term financial goals will also have a positive impact on your pursuit of economic stability during trying times. Here, we listed four long-term strategies to attain financial stability.
1. Become financially literate
Knowledge is power. Attaining financial literacy may take time and a lot of effort, but there's no doubting the power of having a full grasp on how to run one's personal finances, as well as the best practices to avoid financially catastrophic situations.
2. Make an investment
It may seem like making an investment is an unnecessary expense, but investing in a financially profitable money market is something that will greatly help you in the long run. Venturing into investments is part of being financially literate. In essence, you have to do your research on how the industry works so as to make informed decisions about your chosen investment vehicle. So to start, you might want to still try on short-term and low-risk investment types such as a savings account.
3. Get health and life insurance policies
It just takes one hospitalization for the average Filipino to feel broke again. This can be prevented with a health insurance policy. Employers typically provide benefits for health insurance, but some may not. This is especially the case for freelancers. Enrolling in a health insurance policy may be pretty expensive, but it's a worthwhile investment that can help you prepare for health and financial emergencies. Life insurance policies, meanwhile, help us accept the reality that anything can happen in life, and how enrolling for life insurance is a realistic approach to prepare for the worst-case scenario.
4. Plan for retirement
If you're still in your 20s or 30s, it may seem as though planning for retirement is way too early. But if you think about it, planning for retirement now means you will save a lot more when you reach that age. You may end up regretting not saving up early when you choose to invest or save up money much later.
Aside from the importance of financial planning to paint an entire financial picture of what you will be doing to achieve these things, an integral part of it is setting a goal and focusing on that objective. If one of these long-term goals you have is the attainment of your dream house and lot in the Philippines, Lumina Homes will help you seal that home deal.
To make it less financially overwhelming for you, you can apply for a housing loan through banks, Pag-IBIG Fund, or directly to us. Bank financing is your best bet if you want lower interest rates and much higher loanable amounts for your dream house. Pag-IBIG is ideal for longer payment terms of up to 30 years. If all else fails, Lumina Homes will help you to still achieve an affordable house and lot!
Got any questions on real estate investments? Message us through our website or via our social media accounts. Enjoy your financial stability in a Lumina community this 2023!

Try our Home Loan Calculator
Loan Calculator
Try Lumina Homes' loan calculator and get an estimate computation for your preferred Lumina property and home model.