Top 6 Benefits of Relocating in Tarlac
5 January 2023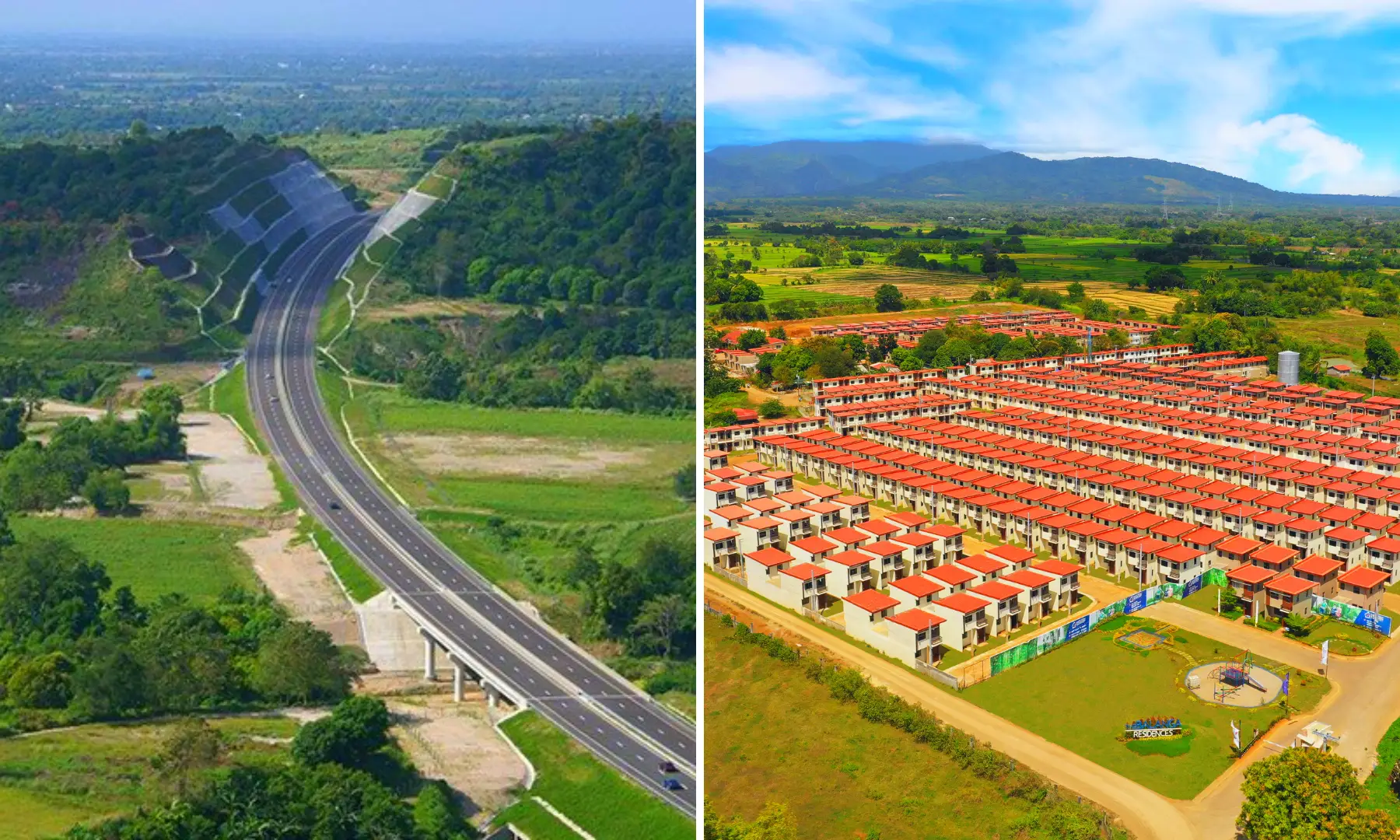 While many fancy a vibrant life within a city's confines, particularly in Metro Manila, the country's epicenter of vast economic activities, more and more people also hunt for peace and quiet outside the bustling metropolis.
But not every one of these people would also dare live inconveniently in a neighborhood with little to no access to vital establishments. Looking for a suburban setting while enjoying metropolitan perks, such as proximity to businesses and different institutions? Central Luzon's "Melting Pot" presents itself as an excellent choice for relocation if you want to shy away from the metro's overwhelming noise while enjoying premier lifestyle amenities.
Lumina Homes, Vista Land's 10-year housing arm, aims to assist you in your quest toward relocating to the province, with Tarlac as one of the ideal places to consider moving in.
6 Legitimate Benefits of Relocating in Tarlac
Tarlac comprises 17 municipalities and Tarlac City, the province's capital. It is vastly popular for its strategic geographical location: travel further north and you reach Pangasinan, east to Nueva Ecija, south to Pampanga, and west to Zambales.
Aside from rightfully earning the moniker as the Melting Pot of Central Luzon for geographical aspects, there is more to Tarlac province than meets the eye. Let's explore its vast provincial beauty and consider relocating within its accessible borders.
1. Comparatively lower cost of living.
One of the best and major perks of living in the provinces is the low cost of living. Metro Manila residents would not deny that living in the city costs more than settling in the province. This provincial advantage includes the lower costs of commodities, transportation, and education. With these basic services more affordable, dwellers will be able to augment their savings while enjoying an affordable provincial living.
2. Cultural diversity is well embraced.
There are three dialects and mother tongues spoken in Tarlac: Kapampangan, Ilocano, and Tagalog (in some cases, even Pangasinense!). If you prefer an environment of mostly Kapampangans practicing Kapampangan culture, then Tarlac City and the towns of Capas, Bamban, and Concepcion, among others, are ideal. For Ilocanos, consider living in the northern parts, such as the towns of Victoria, Pura, Paniqui, Moncada, and San Manuel, to name a few.
But in truth, irrespective of your linguistic preferences, Tarlac residents are generally respectful and welcoming of varying cultural backgrounds, and are accommodating toward non-natives who choose to relocate to any part of the landlocked province.
3. Tourist spots are aplenty.
What cities often lack are exquisite tourist spots featuring Instagrammable nature attractions. Tarlac has its fair share of tourism allures that garner local and international guests. These nature attractions include:
Canding Falls in San Clemente
ANZAP Twin Falls in Mayantoc
Saipan Beach in San Jose
Mount Damas in Camiling
Mount Telakawa in Capas
Tarlac is also home to a teeming variety of tourist destinations for architectural visits and recreational activities. These include:
New Clark City
Tarlac Recreational Park
Monasterio de Tarlac
Capas National Shrine
Aquino Center Museum
JSJ Goat Farm
4. New and improved roads make it very accessible.
What's the use of vast tourist spots and being an exemplar for relocation without accessible and efficient means of transportation? Luckily, Tarlac is also a major beneficiary of both the local and national government's ambitious infrastructure programs over the years.
Central Luzon Link Expressway (CLLEX). Geared to be fully operational by the first half of 2023, this freeway is a four-lane expressway catering to motorists and residents from Tarlac City to San Jose in Nueva Ecija.
Tarlac-Pangasinan-La-Union Expressway (TPLEX). This 89.21-kilometer expressway caters to northern Central Luzon motorists and runs through the provinces of Tarlac, Pangasinan, and La Union.
Subic-Clark-Tarlac Expressway (SCTEX). This controlled-access toll expressway is also connected to CLLEX, NLEX, TPLEX, and the Subic Freeport Expressway. SCTEX earned the distinction as the longest expressway in the Philippines.
Santa Rosa-Tarlac Road. This is a 39-kilometer major road servicing the provinces of Tarlac and Nueva Ecija. It travels and connects through the Nueva Ecija towns of Santa Rosa, Zaragoza, the town of La Paz, and Tarlac City in Tarlac.
Tarlac-Pangasinan Road. Also called the Romulo Highway, it is named after Carlos P. Romulo, a Filipino diplomat, journalist, politician, author, and soldier. The highway passes through Camiling in Tarlac, the latter's hometown, and traverses through Pangasinan.
N213 Highway. According to the DPWH, this National Route highway is a national road spanning 23 kilometers. It traverses through the eastern towns within the provinces of Tarlac and Pampanga.
5. It's a flourishing province of economic vibrancy.
Early in 2020, the Philippine Board of Investments noted and declared Central Luzon as the most invested region, with Tarlac poised as one of the major beneficiaries. The said investments amounted to over P1 trillion and took 56.5 percent of the total approved investments. This is indicative of growing economic optimism in the entire region.
For residents and aspiring investors, it means having more employment opportunities, encouraging investment, and prospects for diversifying their investment portfolio, as well as more and better services as a result of the economic boom.
6. Housing options are affordable.
Tarlac is one of the most promising provinces north of Metro Manila, and if you want to take permanent residency and relocate without shelling out more money than you should on housing, then Tarlac is an excellent choice to achieve a provincial backdrop for your house and lot in the Philippines.
Strategically located in Barangay San Agustin, Concepcion, Tarlac, Lumina Tarlac residences host quality onsite development and capital appreciation for present and future homeowners. With a variety of house models, such as Athena, Armina, and Emery rowhouses, made perfect with exclusive amenities such as access to marketplaces, malls, and nearby hospitals and schools, residing within Lumina Tarlac Residences assures you of tremendous satisfaction.
For inquiries on affordable house and lot for sale, reach out to us via our website and social media accounts. One of our sales representatives would be glad to assist you on your homebuying journey. Achieve an affordable house and lot today and enjoy the perks of being a Lumina homeowner in Tarlac!

Try our Home Loan Calculator
Loan Calculator
Try Lumina Homes' loan calculator and get an estimate computation for your preferred Lumina property and home model.