Lumina Homes Launches Sellers' Portal
22 August 2021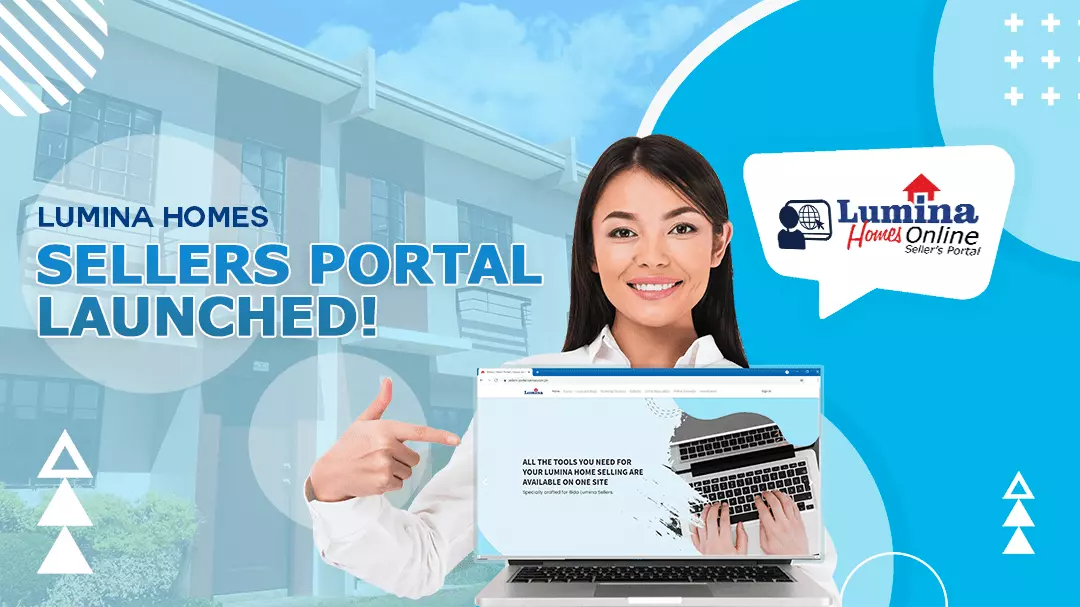 Over the years, Lumina Homes continued to provide easy-on-the-pocket homes and brought innovations for an accessible home-owning journey for every Juan.
But Lumina Homes, the game-changer and affordable housing arm of Vista Land, consider the partner networks experience to be just as necessary as the experience of the buyers. With this in mind, the company enhanced the Lumina e-Services app by adding a special feature exclusive for the interactions of accredited Lumina sellers- the Sellers' Portal!
Lumina Homes has launched over 50 real estate development projects nationwide and has over 30,000 accredited brokers and sales agents in just nine years. Just as Lumina Homes is dedicated to its mission of providing homes for every Filipino family, it is also committed to ensuring that its partner sales network is given the best training and career development opportunities.
Features of Seller's Portal Lumina Homes
All the tools you need for selling Lumina Homes' condo units or houses and lots are available through one site, Lumina Sellers' Portal. The features of the Sellers' Portal are specially crafted for Bida Lumina Sellers. They can keep track of Lumina Homes' upcoming events and activities, homebuyers' promotions, and ongoing sellers' incentives. They can also access pricing updates at their convenience since all sellers that have access to the Sellers' Portal can view maps, directories, and pricelists of all Lumina Homes' projects nationwide in just a few taps!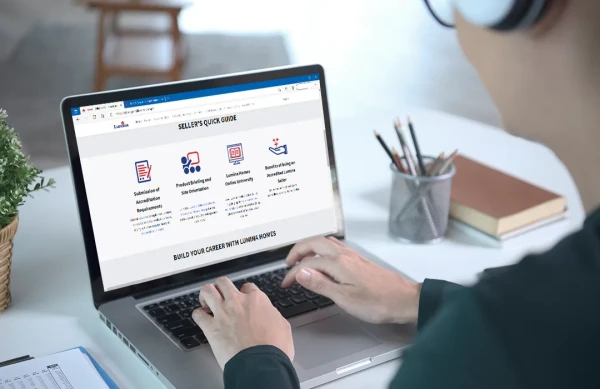 The Lumina Sellers' Portal is also a tool to set site visits or tripping schedules online, intending to prioritize the safety and convenience of both sellers and homebuyers. Sellers may also instantly schedule their client's appointment for online reservations and have a requested assistance in any project location of Lumina nationwide!
Through the Events page of Lumina Sellers' Portal, sellers can view the calendar of upcoming virtual events, easily click each webinar they are interested in through their device, and proceed with the registration. For further details and complete updates, they can also read Lumina Homes' news and blogs.
And since Lumina Homes has available affordable house and lot community development location nationwide and will also be aggressive in developing condo units, a complete directory of project sites and offices may be accessed in the Lumina Seller's Portal as well. Over 50 Lumina house and lot and condominium developments in key cities and municipalities across the country are: Rizal, Bulacan, Pampanga, Bataan, Zambales, Nueva Ecija, Tarlac, Pangasinan, La Union, Cagayan, Isabela, Cavite, Batangas, Laguna, Quezon, Camarines Norte, Albay, Sorsogon, Iloilo, Capiz, Cebu, Negros Occidental, Agusan del Norte, Zamboanga del Sur, Bukidnon, Misamis Occidental, Davao del Norte, Davao del Sur, and South Cotabato.
Marketing Materials
Aside from the Marketing Directory, a complete Lumina Home Featured Gallery may also be browsed. View the collection of Lumina Home Models, interior design ideas, and amenities that maximize both function and style!
Lumina's Online Reservation Portal for your Preferred Unit
Using the Seller's Portal, you may also access Lumina Homes Online services. This one-stop-shop online reservation portal makes it simple for accredited brokers and sales agents to hold the preferred unit on behalf of their customers. Once the seller has reserved units in the available inventories for their clients, Lumina Homes will automatically send a reservation payment link to their email addresses. There is also an Interactive Project Map that allows both buyers and sellers to view Lumina Homes' available units in the subdivision map. This gives them a better idea of the unit's exact location within the subdivision, similar to how you reserve a plane or theater seat when making an online reservation.
Lumina Homes of Vista Land is also working hard to assist its sales network in adapting to the changing landscape of real estate selling. Lumina ensures that they remain proactive and persistent in their shared mission of providing affordable houses and lots that Filipino families can afford even while in the face of the pandemic. But since we are still unable to hold mass gatherings like sales clinics and product knowledge seminars as it has used to, the Lumina Online University is continuously adding modules. A digital certificate will be automatically generated for every completed course.
To date, Lumina Online University offers a two-level learning course with several modules each:
Beginner's Course
Fundamentals of Lumina Homes- understanding the project and learn qualifying the prospect is the initial step in closing the sale; this module will educate you on the very basics of Lumina as a project, different financing policies on how to qualify your prospect. There is also a Lumina Online Training System guide.
Reservation Process- learn how to close the deal with Lumina!
Real Estate 101- different stages of real estate sales and the techniques you can use in maximizing your sales performance.
Admin and Customer Care Briefing- earn about Lumina's required documents in terms of purchasing the property & move-in guidelines.
Advanced Course
Recruitment & Training- take the time to develop a recruiting process that is constantly looking for people with the skills you need and the motivation to work for you. A personality development course is also available here.
Facebook Marketing- to bring you up to speed on everything from Facebook Ads to building sales funnels to executing content strategy.
Digital Marketing- learn the importance and techniques in digital marketing that will help to adapt in the digital world.
To access the free online courses, one must already be an accredited seller.
How to be an accredited salesperson in Lumina Homes?
Step 1. Submission of Accreditation Requirements.
Submit your accomplished Lumina Homes Seller's Accreditation form, along with the requirements through the Accreditation Portal.
Step 2. Product Briefing and Site Orientation.
Join the Lumina Sales Academy Facebook Closed Group for the schedule of product briefings and seminars.
Step 3. Enter Lumina Homes Online University.
Level up your sales potential by signing up for Lumina Online University, a web-based teaching platform that offers free sales courses.
Step 4. Benefits of being an Accredited Lumina Seller.
Enjoy the perks of being an accredited Lumina Homes Seller!
What are the steps to register using Lumina Accreditation Portal?
Step 1. Download and fill-up the Seller's Accreditation Form.
Step 2. Prepare the requirements like TIN ID, PRC License (If Applicable), and 2x2 ID Picture.
Step 3. Send the form and requirements at [email protected].
What are the benefits of being an accredited Lumina seller?
Competitive Commission
Sellers' Promos and Incentives
Sales and Digital Coaching
Marketing Support
Nationwide access to more than 50 projects of Lumina Homes
Sellers' dedicated Sales Portal
Access Lumina's Online Reservation Portal
Related Articles:
***
For more information about the accreditation process to be part of the growing sales team of Lumina Homes, contact (0917) 629 6523.
Visit our official website at www.lumina.com.ph and like/follow our official online channels:
Facebook
,
Twitter
,
Instagram
,
YouTube
, Google MyBusiness & Google Maps,
Pinterest
,
Spotify
,
Viber
,
Telegram
,
Lazada
, and
Shopee
.

Try our Home Loan Calculator
Loan Calculator
Try Lumina Homes' loan calculator and get an estimate computation for your preferred Lumina property and home model.