Top Online Marketing Tools for Real Estate Agents
27 March 2022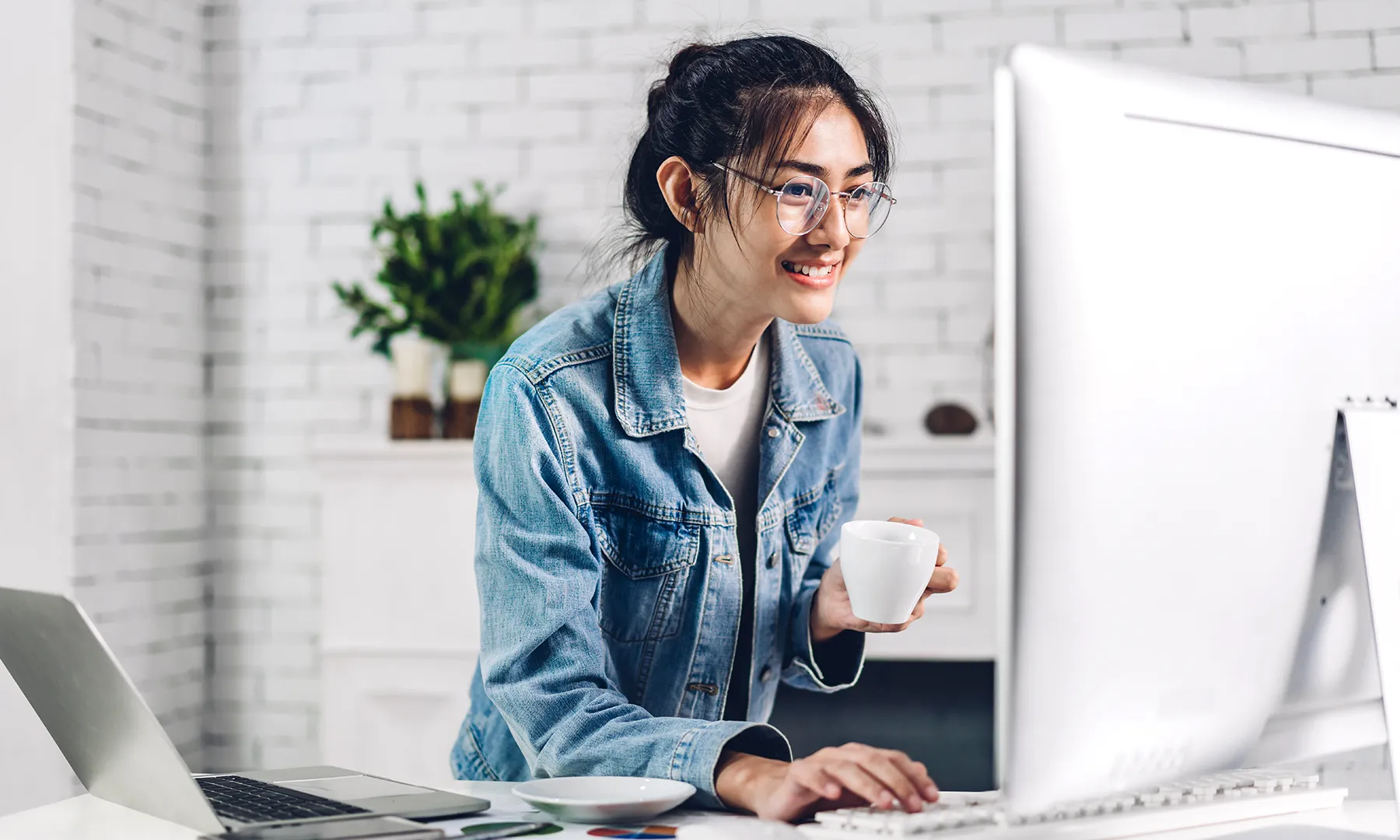 According to a recent survey, 63 percent of property purchasers placed at least one offer on a house without previously seeing the location. This is just another example of how technology is quickly altering the industry and why it's important to equip your company with marketing tools that can keep up with the ever-changing world of real estate.
Agents are always seeking a competitive advantage. So, what about technology? In all, the tech-savvy Realtor has access to tens of thousands of resources.
There's something for everyone, from commercial real estate sales to social media management. In reality, you can use several of these tools on a daily basis to manage the real estate industry as a real estate agent, leads, website, social media, and other aspects of your real estate business.
So, let's start!
Real Estate Website Makers
1. Wix
Wix makes website creation a breeze. It's low-cost, fast, and simple to do. If you're a one-person real estate agency and don't want to spend a lot of money on a custom website, Wix is the way to go. Real estate website templates are ready to use; all you need to do is add your content. It's really that easy.
Wix allows you to construct a website for free, but you can't use your own domain name with that. A pro membership is required for this, and they're not too pricey.
2. Squarespace
Consider using Squarespace's website builder if you need more customization and functionality. Despite the fact that it costs a little more than Wix, it is still marketed as a DIY website builder. You can start creating pages straight away thanks to the pre-made templates.
Squarespace offers a free trial period. Before you pay for a membership, give it a try and see whether you like it.
Real Estate Marketing Tools for Analytics Services
1. Google Analytics
Google Analytics can tell you how many people are visiting your website, what they're doing while they're there, and how effective your Google AdWords campaigns are. It is completely free and easy to use and can even show you how your website traffic is growing. It can also help you build your Google Ads.
2. Facebook Insights
On Facebook and other social media platforms like Instagram, a large number of people in the real estate sector are active. There are several benefits to having a Facebook page, including the fact that it's a simple method to get your company noticed and do your campaign through various real estate marketing tools. If you want to know how your company is doing on Facebook by doing your real estate marketing strategy, Facebook Insights is the place to go.
Through Facebook Insight, you can see how many of your followers are engaging with your brand, run Facebook ads targeted to specific, niche demographics, and perform extensive lead generation guided by demographic analytics.
Customer Relationship Management Tools
1. Zillow Premier Agent CRM
Zillow's CRM solution is called Zillow Premier Agent CRM. Like Yelp, Zillow caters to real estate professionals. Focusing on the real estate business, Zillow's CRM has capabilities that most other CRMs lack. In order to deliver better targeted leads, you will have access to the client's search queries. Getting started with the CRM is simple and doesn't take long. An all-in-one platform for lead generation, promoting your properties and maintaining listings as well as reporting client actions.
2. Real Geeks
It's an IDX website that provides real estate agents and brokers with a wide range of customer relationship management tools and services. Key features include lead generation and SMS messaging, a property valuation tool, and market reports.
Lead Generation Tools for Successful Email Marketing campaign
1. BoldLeads
BoldLeads is a real estate lead generating tool that does all the work for your real estate marketing plan. Every element on the site is designed to make the job of a real estate marketer or agent easier.
Automated chats, for example, are a possibility. When it comes to real estate market leads, follow-ups are essential. Automated replies help major firms to reply to leads at a huge scale, while small businesses benefit from round-the-clock answers.
If you own a medium-sized business or are a single real estate agent, BoldLeads is the best option for you.
2. BoomTown
Another lead generation product you may want to consider for your real estate marketing tools is BoomTown. For the last many years, the platform has been ranked as the most popular real estate CRM.
It promises to reply 24 hours a day, 7 days a week, and within 90 seconds for up to a year with top-notch lead nurturing services. In addition, there are four tiers for real estate enterprises at various stages of development. You may start with the most cost-effective service package if you're a small organization, or you can go all out and acquire the complete suite with multi-MLS support and central reporting between offices.
Being a sales agent, you must also be familiar with the different digital marketing tool that will help you out in your marketing strategies. This is essential as there are many real estate agents in the social media platform targeting real estate investor in their social media posts.
In the Philippines, the best way to reach your potential leads is by using real estate marketing tool that can help you out in your social media marketing campaign.
Filipinos, as we all know, are quite active in social media so you might as well grab this opportunity and take it as an advantage.
Meanwhile, if you feel like you're not that confident enough to compete with most real estate agents in the country, you can start with and have yourself get accredited as a Lumina Seller. Lumina Homes offer a variety of training and seminars for its sales agents on how to sell their properties and find potential customers.
So make sure to take this great opportunity and have an avenue for growth as a sales agent with Lumina Homes. For more information on how to become a Lumina Seller, you can visit our Lumina Seller's Portal.

Try our Home Loan Calculator
Loan Calculator
Try Lumina Homes' loan calculator and get an estimate computation for your preferred Lumina property and home model.