Lumina Homes, a Mass Housing Well-loved by and for Every Juan
12 March 2018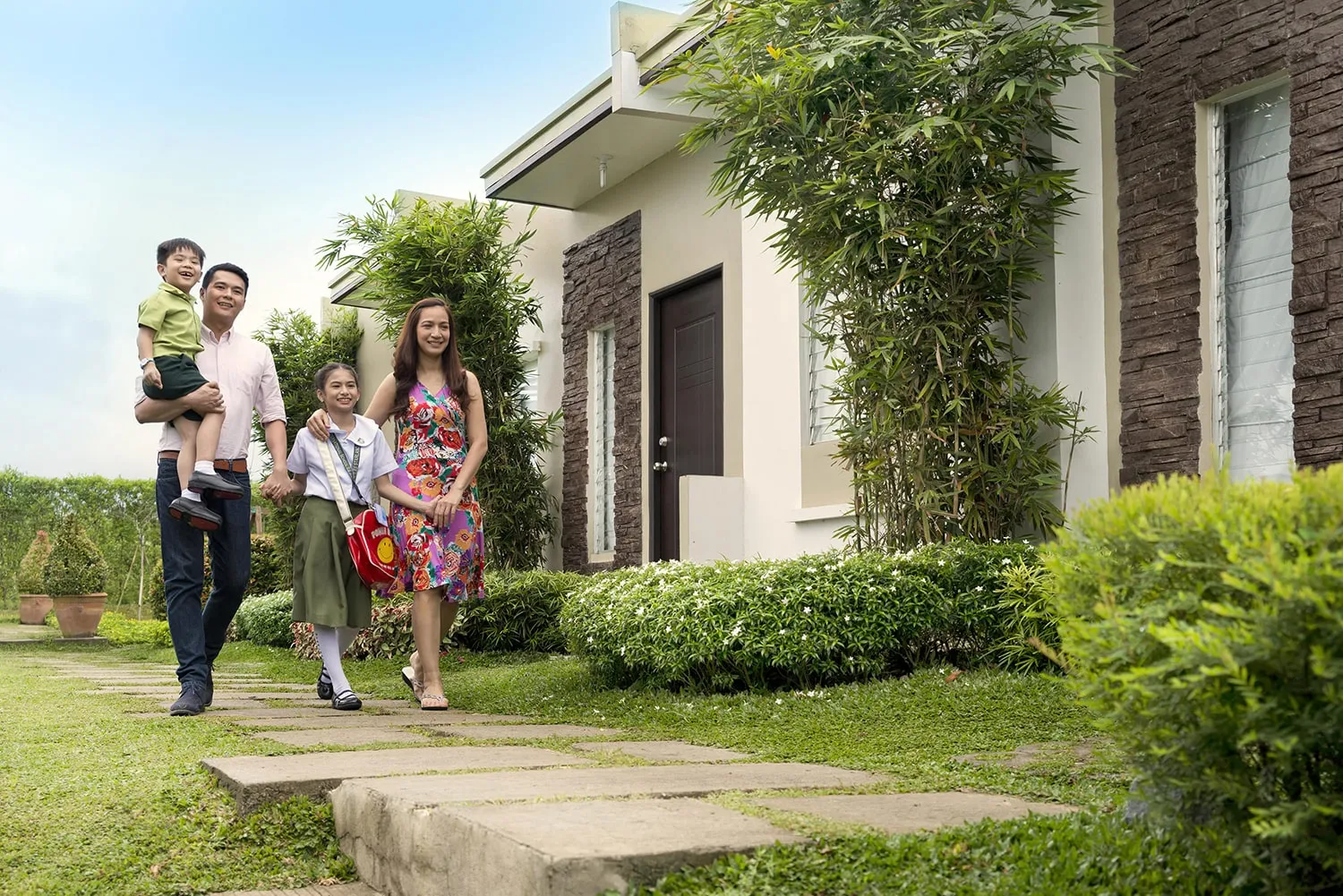 Lumina Homes, now with five years in the pipeline, has proven itself to be the "No. 1 House and Lot Provider" for the country's average Filipino families. Since its establishment in 2012, more and more have been moving-in to our value-for-money house and lots, offered for as low as P1,898* monthly amortization at 3% interest rate under Pag-IBIG financing.
Lumina Homes as the #1 House and Lot Provider.
Lumina makes home ownership even more accessible, through the help of the mass' favorite TV shows in ABS-CBN and GMA, by giving away house and lot to our lucky, hardworking, and talented Kabarangays nationwide.
What are some of the TV Shows that Lumina Homes awards brand new house and lot?
Let's revisit some of them:


Eat Bulaga's Juan for All, All for Juan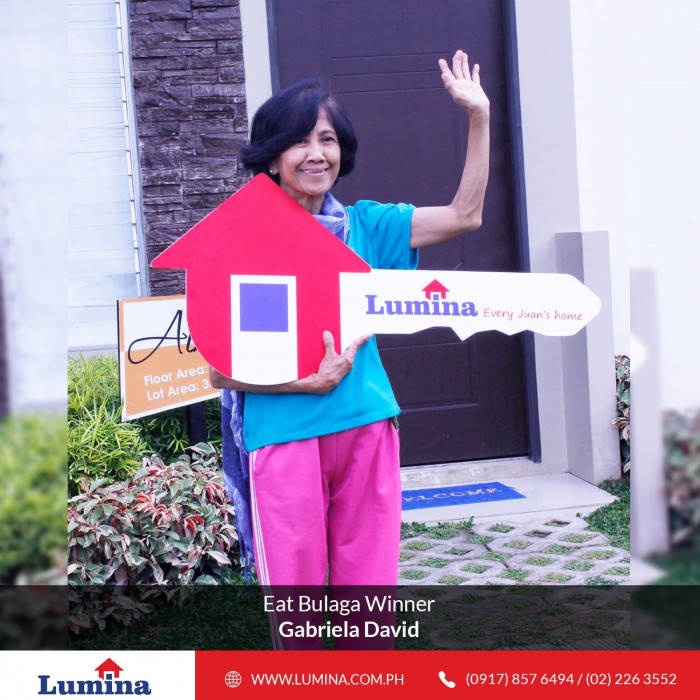 Do you remember Gabriela David? She's the first Lumina's house and lot winner in Eat Bulaga's Juan for All, All for Juan segment. Read her story in Lumina and Eat Bulaga for Every Juan
Kapamilya Deal or No Deal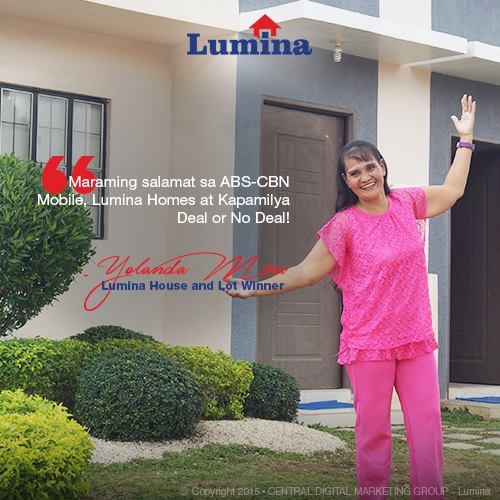 How about Yolanda Mira's one-peso Lumina house and lot when she won Kapamilya Deal or No Deal's text promo? Read more about it in Lumina Awards Home to Deal or No Deal Homepartner
Rated K's Ayokong Tumanda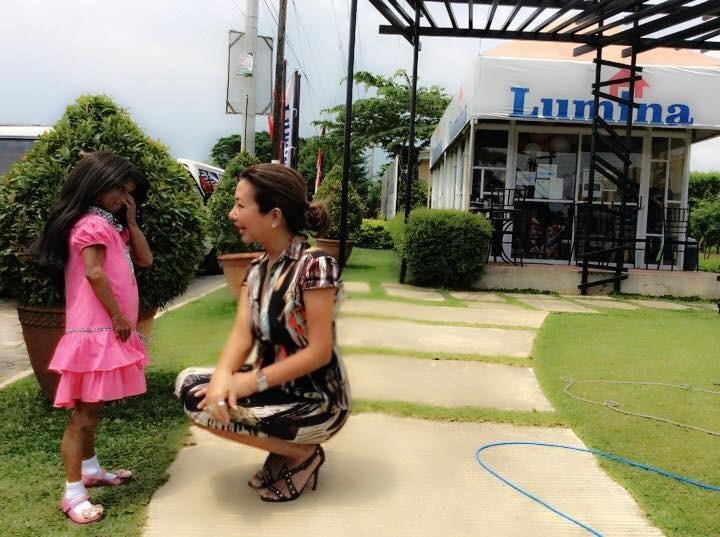 Who would dare contest that Rochelle Pondare was our most unforgettable Lumina Homes Kabarangay, a bubbly and optimistic teen despite suffering from Progeria. Know her heartfelt story.
Rated K's ArawNaTEN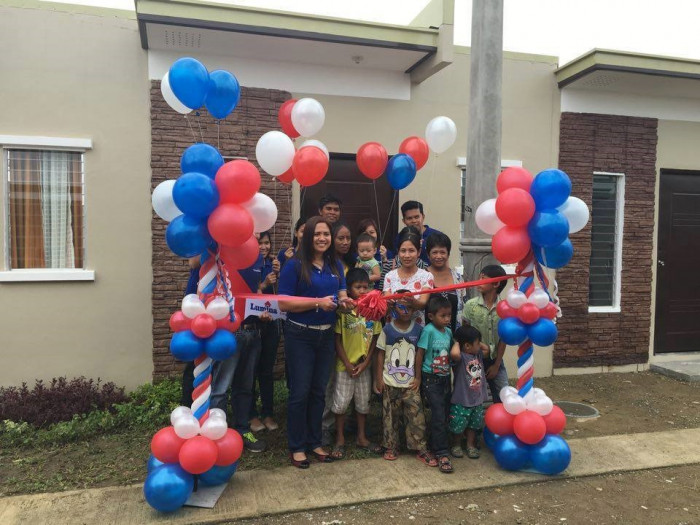 The families of Rona Dagatantan and Rose Coalquiera were also welcomed to our Barangay Lumina communities when they won the raffle during Rated K's Araw Na-TEN 10th Anniversary celebration.
Eat Bulaga's Salute to Talent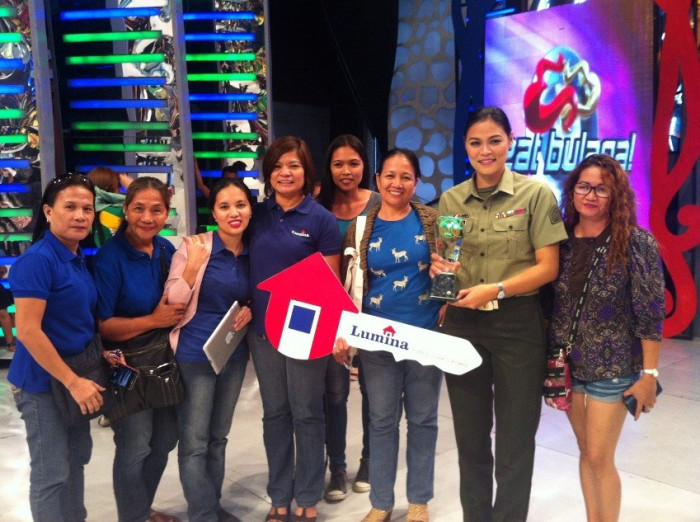 Courage, great talent, and a Lumina house and lot. What more can our singing soldier Corporal Malou Eslaga ask for?
Dance Kids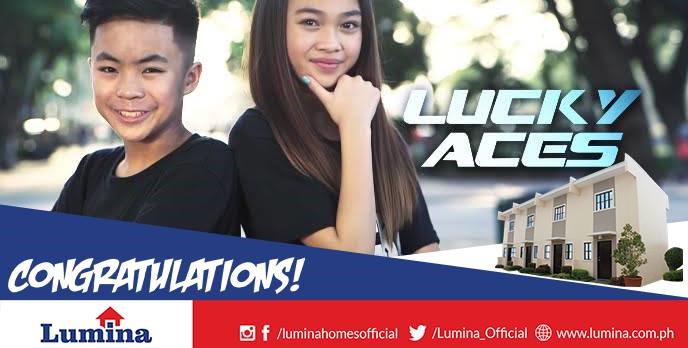 Lucky Ancheta and AC Bonifacio of Lucky Aces were not just lucky but also talented enough to win one Lumina house and lot each as prize for becoming the champion in ABS-CBN's Dance Kids.


UKG's Gwapulis

Good looks, quick wit, and his being a respected police officer earned PO2 Willy Quinto his Lumina house and lot!
UKG's Nanay Kong Kay Ganda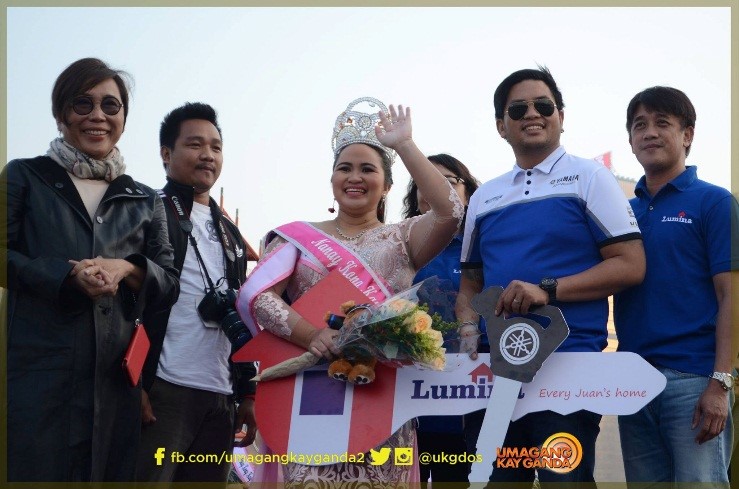 Of course, we wouldn't forget our new Lumina Homes Kabarangay, Cyrill Eclipse, who was crowned "Nanay Kong Kay Ganda" in ABS-CBN's Umagang Kay Ganda for her beauty and grace under pressure.
Lumina Homes and TV Plus.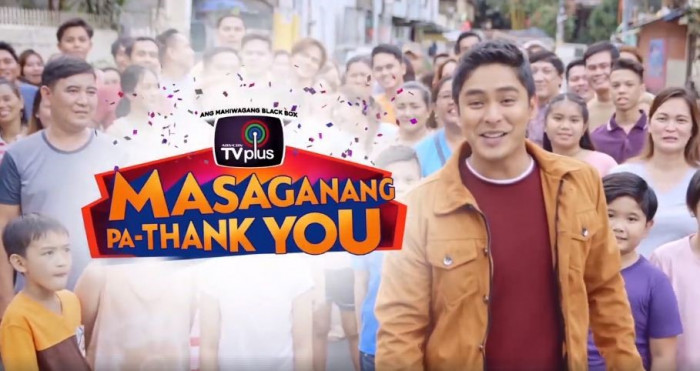 The good news is, it doesn't end there! In fact, Lumina Homes and ABS-CBN TVplus has recently announced the first house and lot winner of the TVplusMasaganang Pa-Thank You promo!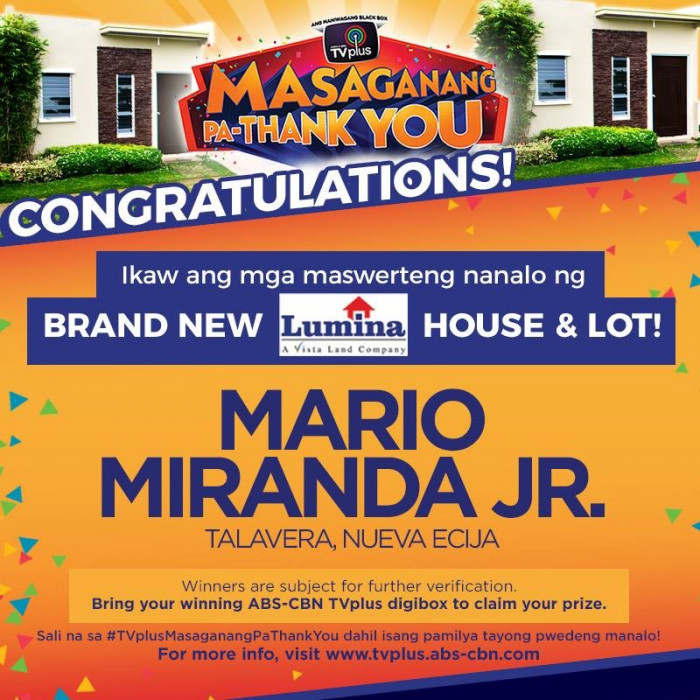 What's more? Lumina Homes will be giving out THREE (3) MORE HOUSE AND LOTS for this promo. All TVplus owners are eligible to join, plus, registration is free!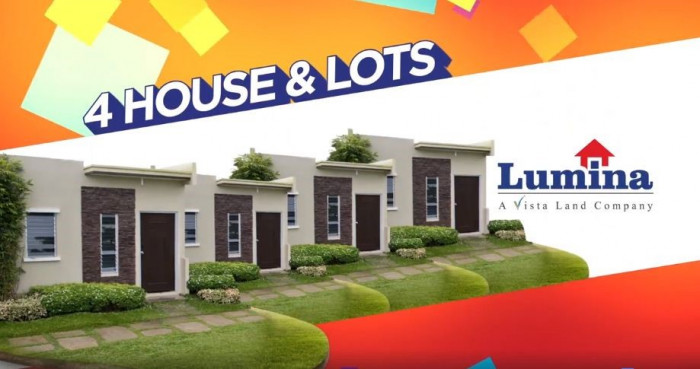 Just text JOIN <your TVplus box ID>(slash)<complete name>(slash)<complete address> to 2366!

Who knows? You might just be our next Kabarangay!
Related Articles:
***
For more information on Lumina Homes, contact (0917) 629 6523.

Try our Home Loan Calculator
Loan Calculator
Try Lumina Homes' loan calculator and get an estimate computation for your preferred Lumina property and home model.