How to Invest in Real Estate Philippines?
8 July 2022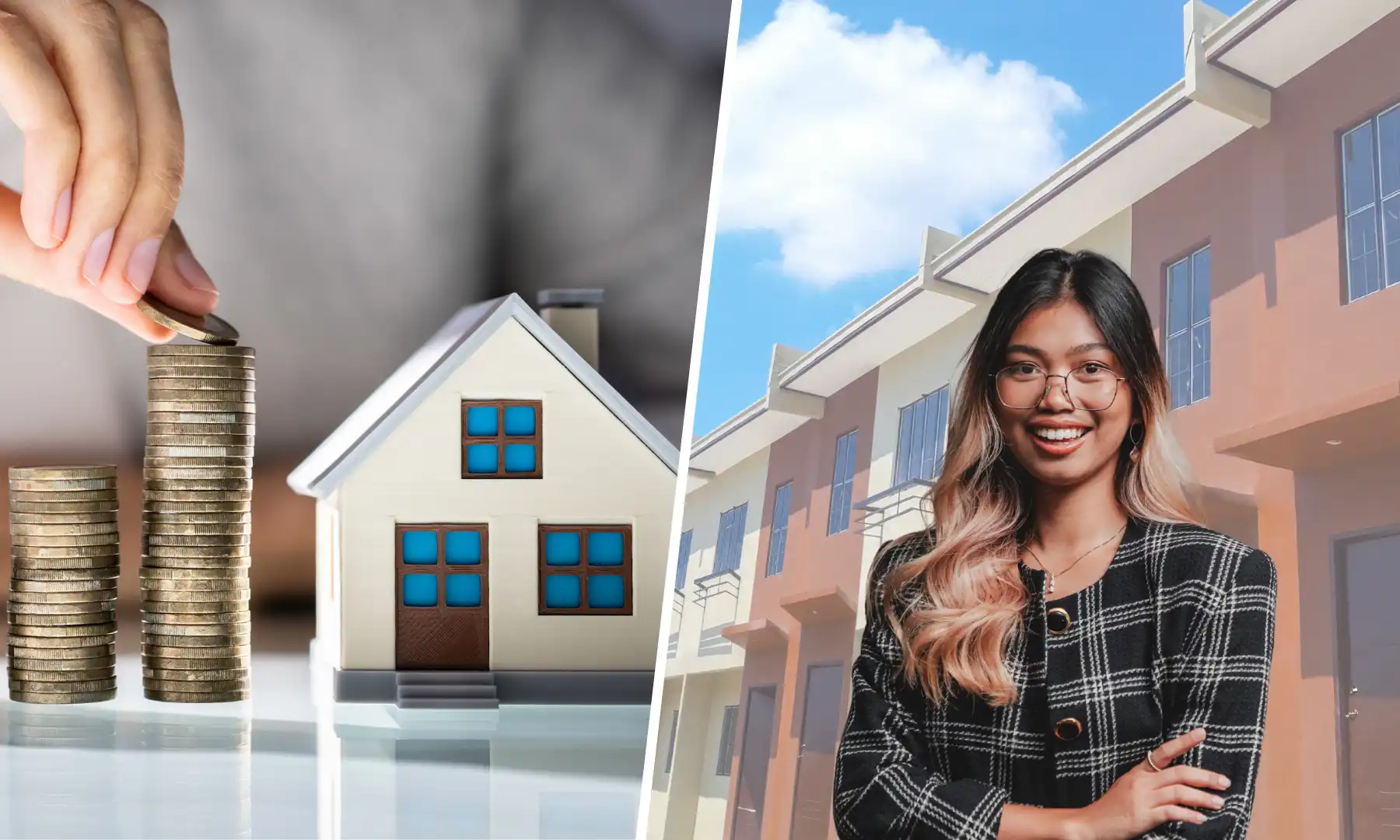 Owning real estate is considered a major step forward for most Filipinos because of the amount of preparation and resources needed in order to finalize every transaction. It is considered a milestone, especially for those who did not grow up having a property they can call their own.
Now that you have the capability, how else can you maximize owning real estate? Aside from the purpose of living in it, you can also create income from them. Let's get the most out of your real estate property, here's how!
What is Real Estate?
Before you go ahead and know how to invest, you need to define first what you can call a real estate investment.
Investopedia defines real estate as any land along with any permanent improvements attached to to it, may it be a body of water, trees, and any man-made and natural resources inside the property.
With real estate investments, you own properties such as land, houses, buildings, and resources within, above, and below the land that generates income, as opposed to just residential properties that you acquire for occupancy. It is one of the most well-known forms of investing and even existed before stock trading. As it's been around longer, it's one of the safest methods to invest your money and grow your investments.
Why Choose Real Estate Investing?
If you want to grow your money with less hassle, then having a real estate investment is right for you. It's recession-proof, a necessity for everyone, and has a stable Philippine real estate market.
Furthermore, professionals need a place to live near their offices and overseas Filipino workers invest their hard-earned remittances in real estate. These became a collective strong driving force for the increase in the need for condominium units, residential, or commercial property.
Types of Real Estate Properties
Residential property
These are property investments where people can have a place to live. Some of them include condos, townhouses, apartments, and even houses and lots.

Commercial Establishments
Along with residential property investment, commercial units rented are also on the rise. As people have a place to live, they also need a place to shop. Hence commercial real estate is also a type of real estate investment you can choose to focus on.

Industrial Establishments
With e-commerce on the rise, and online deliveries being on-demand, selling real estate for the purpose of building industrial real estate is sprouting in nearby areas of the central business districts. If you happen to drive along South Luzon Expressway, you can see the rise of warehouses and buildings, especially for manufacturing, storage, and even distribution of products.

Land
Aside from residential properties, land is one of the common purchase real estate projects that you can see in the real estate markets. This is because agricultural land is plenty in the country's real estate industry in the Philippines. You can turn any land into any of the previously mentioned types of real estate, depending on its location. To buy one, ensure that real estate documents, such as land tax declaration, real property tax, capital gains tax, real estate tax, and even transfer taxes are in order, so you won't have any problem when you develop it as a real estate investment.
How to Become Real Estate Investors
If you see the advantages of becoming a real estate investor, then here are some ways you can get started. First, find expert people who can help you — they are real estate brokers. However, you don't just transact with any real estate agent. You must choose a trusted real estate agent to guide you to invest in real estate properties.
1. Buy and Sell
One of the straightforward ways to earn money is by buying and selling properties. If you have a complete real estate documents contract, then this will be easy to do. Determining the property value also depended on the fair market value. You can even buy foreclosed properties, and once you settle with a deed of absolute sale, you can get and sell the property upfront.
2. Buy and Hold
This kind of real estate investment is long-term in nature. You keep hold of the property while waiting for the best property buyers. Sometimes, they come in the form of real estate developers who look to upgrade your property into low-rise commercial buildings or a rental property.
3. Rental Properties
Two in-demand real property investments in Metro Manila is rental properties. As mentioned earlier, the real estate sector tends to convert available land into a low-rise commercial building to either turn into office spaces or temporary living spaces for those who are working in the country's capital. To discover rental properties available, head over to any property listing platform in the Philippines.
4. Real Estate Investment Trusts
If you wish to invest in real estate but do not want to handle property management, then REITs are perfect for you. Similar to stock trading, you can buy and sell shares of ownership of publicly-listed companies that operate properties. These are dividend-paying stocks, so you can receive regular income from them. However, just as with stocks, you need to be aware that there are risks involved, hence you need to be careful in investing your hard-earned money in the property's market.
5. Co-op Investments
If you want a real estate investment that can give you a steady flow of cash and great tax benefits, then you can try this type of investment. However, these can be tricky as there are many moving parts. With a Co-op investment, you buy shares of a corporation that owns properties then you will acquire voting rights. As these can be considered pass-through investments, you can write them off as part of your business income. Hence you can earn more but with fewer taxes.
Other Real Estate Investment Ideas You Can Try
Want to check out other ways on how your property purchase can get you to earn more? Go through these ideas you can be interested to try,
Bed-Spacing and Condo-Sharing
List Your Property on Airbnb
Host Events, Gatherings, Seminars, and Training
Make It a Co-Working Space
Rent Your Home for Filming
Make It a Parking Space
Vacation Home in a Tourist Destination
Tips on How to Wisely Invest in Real Estate Philippines
While buying a property in the Philippines seems a viable avenue to earn more, you need to ensure that you can sustain your career. Here are some tips to check whether you're ready to invest in the Philippine real estate market.
1. Determine if you're financially ready
Similar to any business, ensure that you have enough funds to acquire the investments. If you have enough for at least 20% of the down payment, then you're a step closer to making this a reality.
Another thing you can consider is whether you have an emergency fund, and/or disposable income. Any investment comes with risks; hence, you will need a backup plan should there be any unforeseeable outcome to your investment. Furthermore, you can increase the property value of your investment if you can touch up and upgrade it and sell it to the highest bidder.
If you want to start small, you can try investing in REITs for starters, and then when you become more stable, you can explore other areas of real estate investments.
2. Study the Philippine Housing Market
Once you determine that you are capable of handling this opportunity, don't dive in right away. Instead, test the waters first by doing research and talking to brokers and landlords near the place you is interested in to get a more realistic perspective of the real estate market condition.


3. Decide How Much You'll Want to Invest
Always remember not to place all your eggs in one basket. You need to be realistic in setting up your first investment. Armed with your knowledge and research from experts, try investing money that you can afford to lose. This will serve as your first experience in real estate investments.
4. Pick and Buy Your First Investment
When you have all the facts, and you've decided on a property investment track to try, then contact a credible real estate agent and start to invest your money.
Want a fool-proof way to earn from real estate? Try investing your resources with Lumina Homes. You can transform your house and lot into real property investment, and you're sure that the risks are minimized as Lumina Homes is already an established name in the market. For details, you can get in touch with us.

Try our Home Loan Calculator
Loan Calculator
Try Lumina Homes' loan calculator and get an estimate computation for your preferred Lumina property and home model.