Tips to Know If You're Ready to Buy a Home
26 September 2022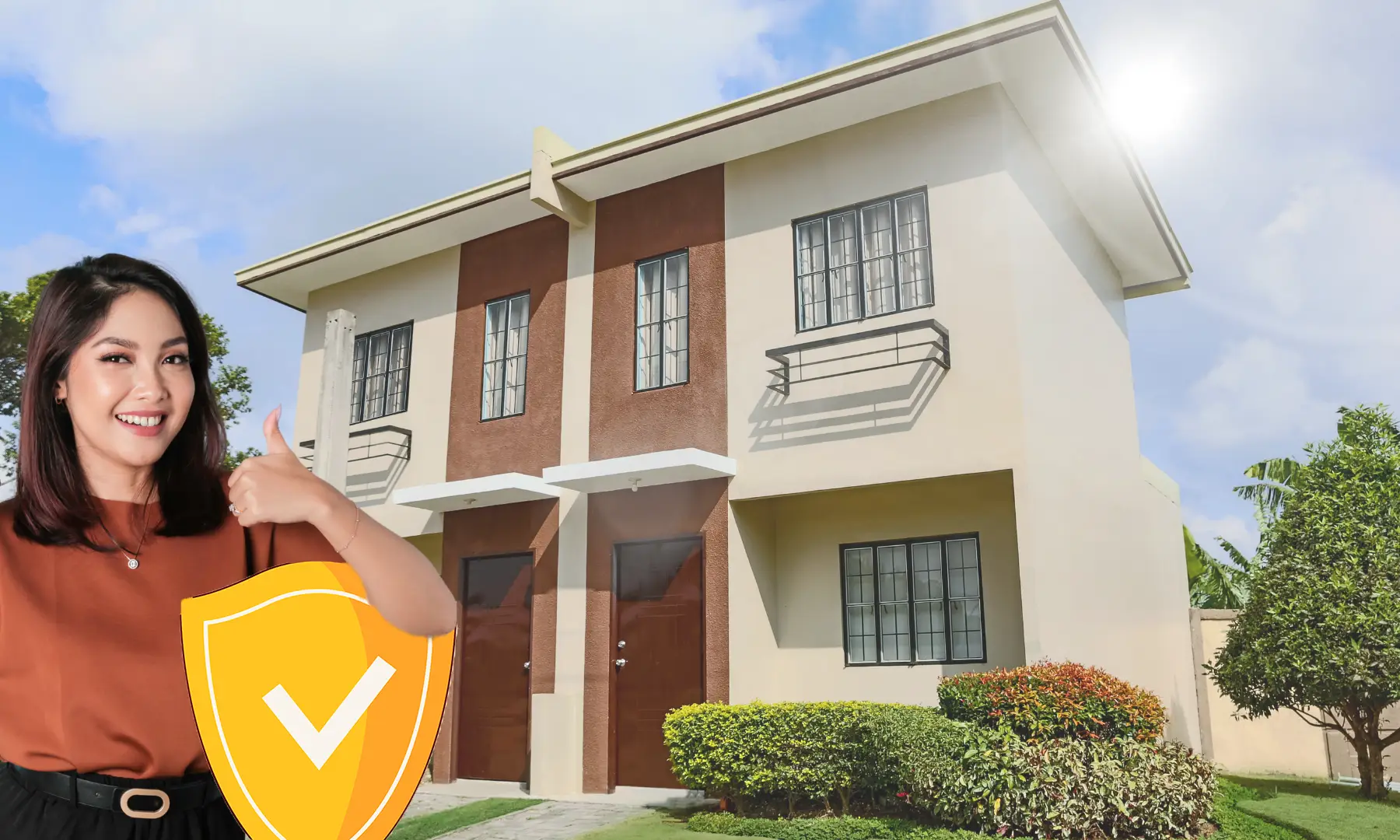 Quickly becoming an adult brings up a plethora of new and unanticipated obligations, and one of them is the concept of purchasing a house that you can call your own. Whether you believe it or not, home ownership is a symbol of stability and maturity, so at some point, you will likely start thinking about making the purchase.
It's common for first-time buyers to ponder for weeks, months, or even years about whether or not they're prepared to purchase a home. This is understandable as the decision to become a homeowner may be intimidating due to the lengthy and involved purchasing process and the large financial commitment it entails.
To what extent, then, can you be sure that you are prepared to begin the home-buying process? A smart place to begin is with this helpful checklist.
7 Signs Your Ready to Buy a House This 2022
There is no simple answer if you're wondering when is the best time to purchase a home. Instead, the best time to purchase a house is very individual and subject to a variety of considerations. Below are 7 signs that the time has come to purchase that Philippine dream home:
Sign #1. You can afford the down payment and other costs
Although the majority of the house price may be covered by loans like bank financing or the Pag-IBIG housing loan, you'll still need additional money for a down payment, equity, homeowners association fees, and closing costs if you want to purchase a property in the Philippines. A 15% to 20% downpayment is advisable if you want to avoid private mortgage insurance.
Meanwhile, if you're searching for a home that is eligible for Pag-IBIG financing, you won't need to worry about a down payment, but there may be some processing expenses. Also, you must keep in mind that some of the homes on the market might have been sitting vacant for some time and have not been updated or repaired. In this case, you will need to spend at least Php 100, 000 to get one in a livable condition.
Sign #2. Your debt-to-income ratio is low
Paying down a mortgage on a new house is a huge financial commitment. When you buy a property in the Philippines, you'll probably be tied down to a bank or Pag-IBIG.
Taking on a new financial obligation may be challenging if you are currently working to pay off a large debt, such as a credit card load or a vehicle loan. Don't take on any new obligations until all of your current debts have been paid off.
If you want to keep your financial stability, you should spend no more than 40% of your gross monthly income on debt payments. If your monthly debt obligations are less than your income, it may be time to start looking for your own house.
Sign #3. You have a good credit score for your mortgage payments
Financial institutions check your credit history when you apply for a mortgage to make sure they will be repaid on time. It's unlikely that you'll have any financial difficulties if your credit rating is high.
If your credit score is high, you may be able to get a mortgage with a lower interest rate, saving you some budget for the monthly payments. With this, buying a house will be a more realistic option for you. Do not even consider purchasing real estate unless you have established an excellent credit history, or you will be saddled with sky-high interest rates for your home loan.
Sign #4. You have enough savings and emergency fund
Before committing to a house purchase, you should have enough money saved up to cover at least six months of your monthly payment. It's also a common knowledge that it is a smart move to have emergency savings. This would be a good way to see whether you can afford the real estate market without letting other payments or necessities suffer. With this, you may relax even if difficulties arise along the road while having your mortgage payment.
Sign #5. You have considerable knowledge about home purchase trends
There is a lot of planning involved in purchasing a home. For example, you should be aware of the current situation of the housing market and any anticipated rate adjustments, as well as the kind of neighborhood that would work best for you and the mortgage broker or bank that would provide you with the most favorable terms.
When you've completed your thorough research and been acquainted with current housing market trends, you're ready to become a homeowner.
Sign #6. You've got a stable job and a steady stream of income
Risks and upfront costs are a part of every career. Neither is now the time to make the move if you fear losing your job in the near future or if you now have a superb position but work in an unsteady sector. Examining your ability to save for a down payment on a house might be aided by thinking about your present employment status.
It is more likely that your income will be stable enough to cover your living expenses and mortgage the longer you remain in the same work or manage the same business.
Sign #7. A necessity to extend your own space
if you're expecting a baby, then this will require you more room. This will be a great moment too, to become a homeowner as you may be certain that your children will have more room to play without fear of intruding on one another's personal space.
Similarly, more space might be useful if you plan to dedicate some of it to your own activities, such as your hobbies or a small office in your own home.
However, if your financial position isn't stable, you should hold your horses before deciding to purchase your dream home. Despite the fact that you may have a legitimate need for more square footage, purchasing a home is still only a sensible decision if you can comfortably afford the increased monthly payments and maintenance costs.
An Affordable House and Lot for Filipino's Housing Needs
One of the most challenging decisions to make in our lifetime is to buy a house and lot in the Philippines. We must be financially prepared and has job security before jumping into this long-term investment.
Good thing that Filipinos can purchase an affordable house and lot for sale through Lumina Homes. As one of the leading economic housing segments of Vista Land, Lumina Homes offer housing units that can be paid for through flexible payment schemes that will surely fit your lifestyle and family members' needs.
With our over 50 projects sites nationwide, you can easily find a Lumina Homes community near your area that is located in key cities and municipalities--close to educational institutions, medical facilities, marketplaces, major thoroughfares and highways, worship places, transport and commercial hubs, as well as government infrastructures.
Get an affordable house and lot from Lumina Homes and start your homeownership journey with us and a potential investment of a lifetime as early as now!

Try our Home Loan Calculator
Loan Calculator
Try Lumina Homes' loan calculator and get an estimate computation for your preferred Lumina property and home model.