List of Schools in Pandi Bulacan near Lumina Homes
3 October 2022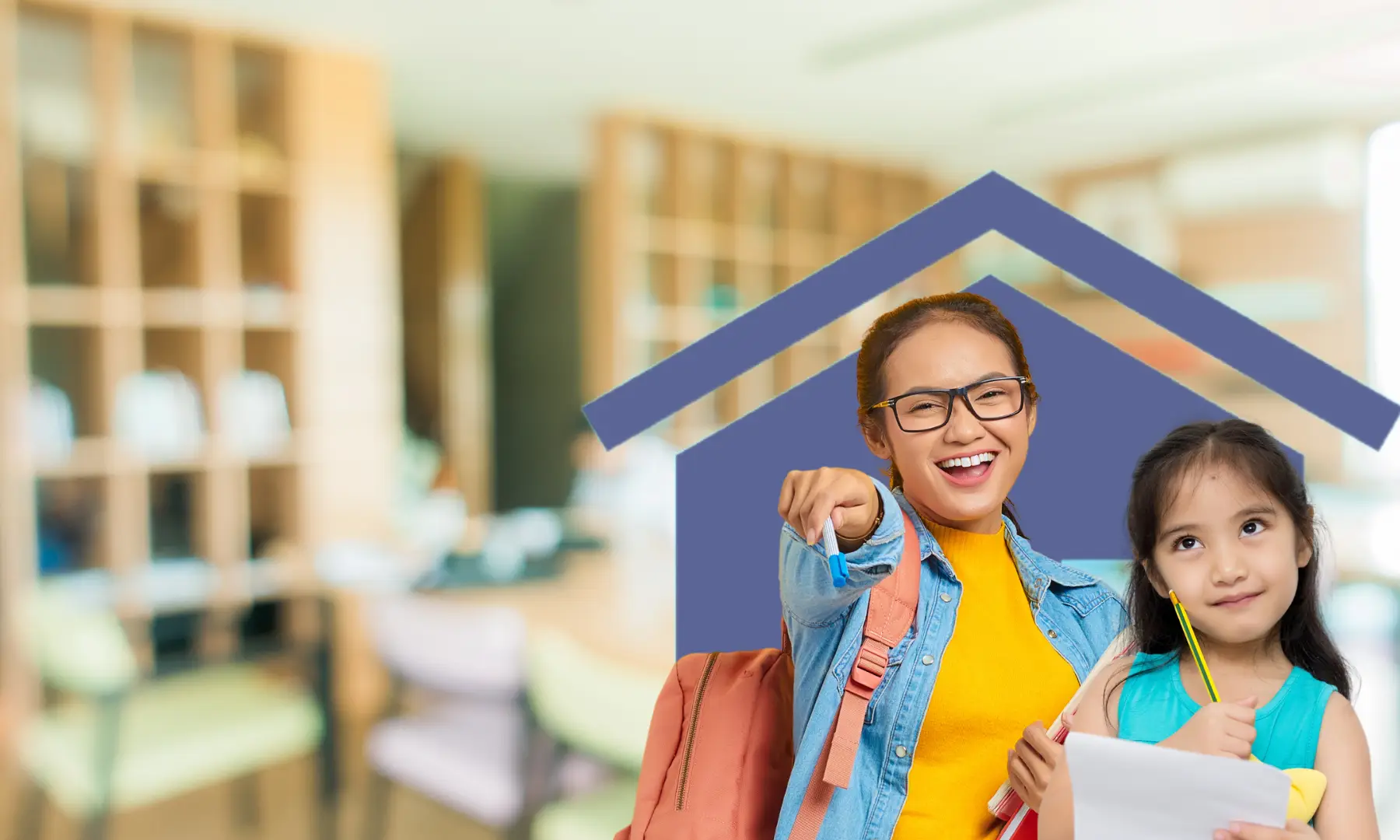 Pandi is considered to be the youngest town in the Province of Bulacan. It is in the eastern part of the province, which is approximately 41 kilometers northeast of Manila. Now that Pandi is part of the Greater Manila urban region, which extends all the way to San Ildefonso, Bulacan from its southernmost point in Metro Manila, the city is rapidly becoming a global city.
Quick Facts About Pandi
During Spanish rule, it was included in the expansive Santa Maria de Pandi Estate, which also included the modern-day municipalities of Santa Maria and Balagtas, as well as a portion of the present-day municipalities of Angat and Bustos. When the Spanish friars who owned and controlled the haciendas first arrived in the Philippines, they surrounded the area where the current Municipal building stands with huge walls, somewhat similar to the Walls of Intramuros in Manila.
Mamerto Carpio Bernardo, also known as the Father of Pandi, is credited with leading the push that resulted in Pandi becoming an autonomous municipality within the province of Bulacan. As mayor of Balagtas, he advocated for Pandi's autonomy from the province.
Educational Institutions in Pandi Bulacan
Filipinos place a high priority on education as a means of leaving a lasting legacy for their children. They hope that higher education would provide them with greater job prospects and improved living conditions, allowing them to escape poverty.
This is why the Philippines' education system is still regarded as one of the best in Asia: the country's completion rates for elementary school, enrollment in postsecondary institutions, and adult literacy rates are on par with those of countries with much more advanced economies, such as Hong Kong, Singapore, and South Korea.
In this light, the Municipality of Pandi in Bulacan also strives to provide the best education system possible to Filipino students through the implementation and creation of various schools in town.
Are you planning to move or get a home investment in the Municipality of Pandi anytime soon? Here are the available colleges and universities in this part of town:
1. College of Mary Immaculate
The mission of the College of Mary Immaculate is to be a premier school of higher learning that consistently produces top-tier graduates for the global community. They are young adults who are enthusiastic about life, content in their relationships, and committed Christians-- representing the Filipino nation and everything that it stands for. In addition to this, College of Mary Immaculate also envisioned itself to create the future leaders of this country.
Currently, the college is accepting kindergarten, senior high school, and college students. For their Senior High School Program, the College of Mary Immaculate has two tracks that students can choose from:
For Academic Track:
- ABM (Accountancy, Business & Management)
- HUMSS (Humanities and Social Science)
- STEM (Science, Technology, Engineering & Mathematics)
For Technical-Vocational Track:
- Bartending NC II
- Food and Beverage NC II
- Housekeeping NC II
In addition, the college also has technical or vocational courses that include Associate in Computer Technology and Ladderized Hotel & Restaurant Management.
Meanwhile, some of the Degree Courses that the school offers are Bachelor of Science in Computer Science, Business Administration with a Major in Operations Management, Accountancy, Hospitality Management, and Tourism Management.
They also offer courses related to education such as Elementary Education with a concentration in General Education, Early Childhood Education, Secondary Education with majors in English, Filipino, Mathematics, or Science, and a Generalist Course for Special Needs Education.
Main Campus Address: J.P. Rizal St., Poblacion, Pandi, Bulacan 3014 (Around 18 mins travel time from Lumina Pandi)
Kindergarten Address: Pandi-Angat Road, Siling Matanda, Pandi, Bulacan 3014 (Around 3 mins travel time from Lumina Pandi)
2. Christian Academy of Pandi
Christian Academy of Pandi or CAP in Bulacan is one of the Christian schools that you can find in the town. The school welcomes elementary up to senior high school students and trains them in becoming competitive graduates that can assist them in their search for a college degree.
School Address: Pandi-Balagtas Road, Bunsuran II, Pandi, 3014, Bulacan (Around 13 mins travel time from Lumina Pandi)
3. Holy Angel's College Bulacan Incorporated
The Holy Angels' College of Pandi is a private, non-sectarian institution that was once known as the Holy Angels' Academy. The school was founded in 1951 and serves students in grades K-12. This institution has produced a large percentage of the town's professionals. It was in 2007 when Holy Angels' Academy became Holy Angels' College (Bulacan), Incorporated, a change that reflected the institution's focus on higher education.
The school is offering academic programs in Preschool (Kinder I / II), Elementary (Grade 1 - 6), Junior High School (Grade 7 - 10), and Senior High School (Grade 11 - 12).
For their Senior High Schools, Holy Angel's College Inc offers two tracks:
For Academic Track:
General Academic (GAS)
Accountancy Business and Management (ABM)
For Technical-Vocational Track:
Home Economics
Bread & Pastry Production
Housekeeping
Food & Beverage Services
Tour Guiding Services
Tourism Promotion Services
Cookery
Front Desk Office Services
Information & Communication Technology
Computer Programming
Computer Secretarial
School Address: Pandi-Balagtas Road, Bunsuran II, Pandi, 3014, Bulacan (Around 18 mins travel time from Lumina Pandi)
4. Pandi Height Elementary School
Pandi Height Elementary School is an established complete public elementary school in Pandi, Bulacan.
They are dedicated to providing excellent instruction and support while adhering to all applicable laws and regulations as well as the international ISO benchmark for quality education. In addition, Pandi Height Elementary School also works hard to improve the quality of education for its students while adhering to all of the criteria and strategic directives outlined in the Department of Education's Quality Management System.
School Address: Sitio Bitukang Manok, Cacarong Matanda, Pandi, Bulacan (Around 9 mins travel time from Lumina Pandi)
A Home Nestling Near School Institutions
When a house and lot in the Philippines is located near a school, kids may save money and time by walking there instead of taking the bus or hitching a ride with their parents. It can also save your kid from the hassle of preparing for school. Not to mention that this has also the potential to save money on gas and free up parents from the responsibility of transporting their children to and from their educational institutions.
In addition, this can also create various businesses because of the constant volume of people in the area.
Complete your search for a home in Pandi, Bulacan with Lumina Pandi! As mentioned above, various schools, colleges, and universities can be found near this community providing high proximity and accessibility to our affordable house and lot for sale.
On top of that, investors can also utilize this affordable house and lot and have them rented out for college and high school students who are studying near the area. This gives them a perfect home investment that is sustainable all throughout the years.
Hurry and make your home reservations now in Lumina Homes in Pandi, Bulacan!

Try our Home Loan Calculator
Loan Calculator
Try Lumina Homes' loan calculator and get an estimate computation for your preferred Lumina property and home model.