Tarlac Living: All the Good Reasons Why Tarlac Should Be Your Home
2 August 2021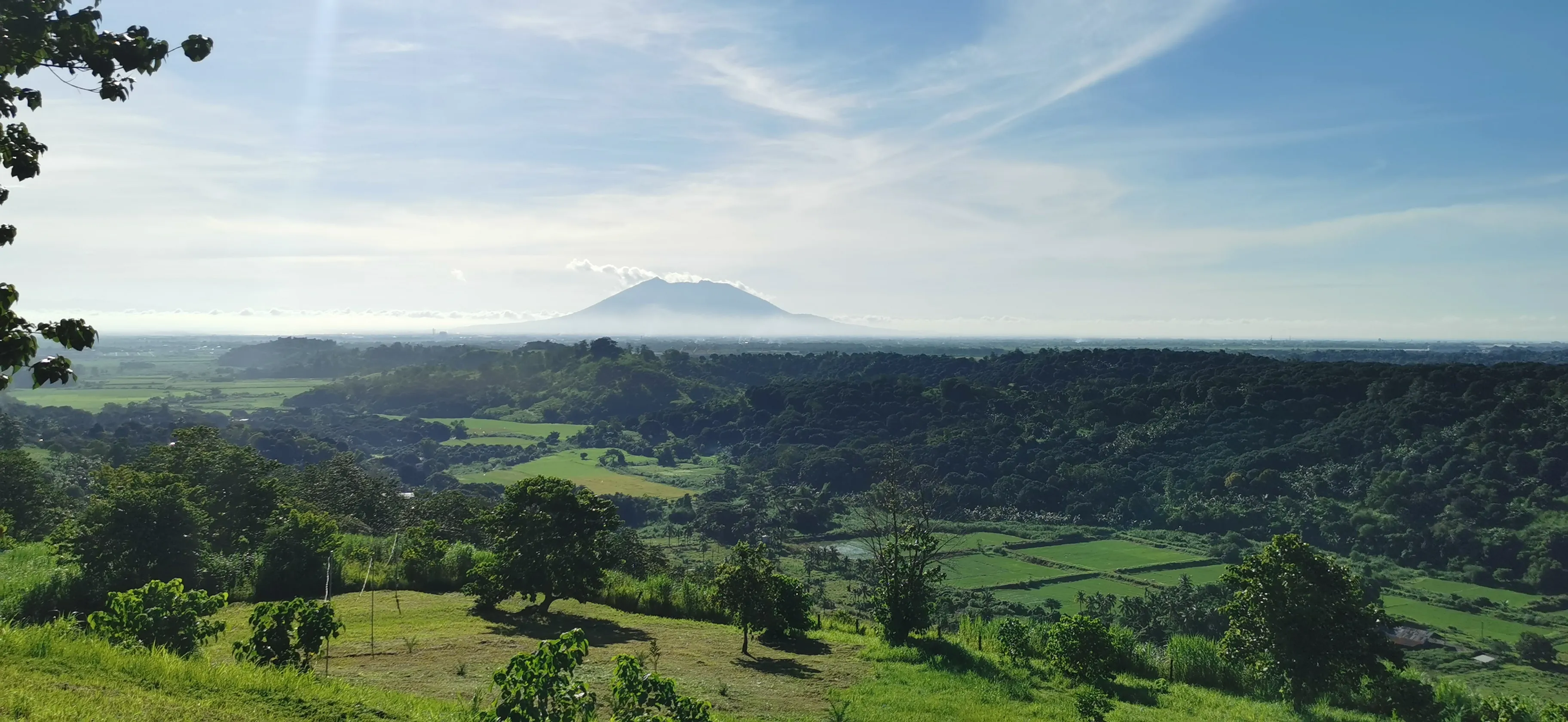 The province of Tarlac is the melting pot of Central Luzon as it is the most multicultural among all the provinces in the region. Tarlac boasts of incredible landscapes that will take your breath away, an oh-so-good cuisine that will give you a delicious gastronomic adventure, good people to build new relationships with, and many career and business opportunities that will help you and your family grow. These are only a few things you'd love about living in Tarlac, and in case you need a little more push, this article will help you decide.
What You'll Love About Living in Tarlac
According to the Philippine Statistics Authority, the entire province of Tarlac has a population of 1,503,456, making it rich with people of varying cultural backgrounds. It's also an agricultural province of vast rice plantations, but is not deprived of urban perks to make it an ideal setting to build a family.
If you need more reasons to convince you why Tarlac is an ideal place for permanent residency, read on to get you to move to Tarlac for good:
1. Low cost of living
Much like other provinces, you wouldn't have a problem with the cost of living in Tarlac as everything is more affordable than in Metro Manila. From food and transportation to housing and schools, you'll be able to save more from your budget.
2. Accessible to many parts of Luzon
The Build, Build, Build infrastructure program of the Philippine government brings provincial progress in the Tarlac economy, making it more accessible to travel to and anywhere from your house and lot in the Philippines. Many of its road projects provide easier access to both local and foreign tourists getting around many parts of Luzon.
Take a look at the DPWH's projects too!
Central Luzon Link Expressway (CLLEx) – This road project is a 4-lane extension of CLLEX Phase I. It connects Cabanatuan City and San Jose City, passing through the municipalities of Talavera and Llanera in Nueva Ecija that will provide a free-flowing alternative route and decongest traffic along the Pan-Philippine Highway (PPH) between said cities of Nueva Ecija and Tarlac Province. CLLEx aims to provide fast, safe, comfortable, and reliable means of transportation from Metro Manila to various destinations in the Central Luzon area for socio-economic development.

Capas-Botolan Road – This is a road connecting Tarlac to Botolan, Zambales. This project will reduce the 3 hour travel time to 20 minutes only.

Clark-Bamban-Capas Access Road – This is a 16km access road that provides a direct link from New Clark City to Clark Freeport Zone. This will provide more accessible transportation to the provinces of Pampanga and Tarlac.

TPLEX-Tarlac-Pangasinan-La Union Expressway (TPLEX) - Tarlac-Pangasinan-La Union Expressway (TPLEX) is an 88.5km four-lane expressway starting from the southern terminal in Tarlac City and ending at the northern terminal at Rosario in La Union. If you want to travel to La Union or Baguio, it will be much faster as the travel time has been reduced. Case in point, if you're coming from Manila and you want to go to Baguio, from the six hours travel time, now it's only 3 to 4 hours via TPLEX.
3. It's more fun in Tarlac.
One of the advantages of living in Tarlac is that the tourist spots are only a few trips away allowing you to achieve that work-life balance you're aiming for. Whether you want to get closer to nature, explore historic sites or just enjoy the beautiful landscapes, you can easily travel to Tarlac's stunning attractions whenever you want to. Here are some of the most popular tourist spots in Tarlac you can visit:
New Clark City - Dubbed as The City of Future, New Clark City is expected to be the Philippines' first smart, resilient and green metropolis. The New Clark City offers a unique opportunity to showcase good and sustainable urban planning in the Philippines by enhancing public space availability, encouraging the use of non-motorized ways of transport, and the creation of mixed-use and inclusive developments.
Government and private companies eyed investment here, which will provide more job and business opportunities and booming local tourism.
La Sagrada Familia Parish - Nestled in Gerona, La Sagrada Familia Parish church is famous not only because of its divine architecture but also because the altar here was used by Pope Francis during his Papal Visit in the country in 2015.
Monasterio de Tarlac - The Monasterio de Tarlac is one of the most popular tourist spots in Tarlac as it features an equally beautiful sculpture of Christ the Redeemer in Rio de Janeiro, Brazil. Devotees and tourists alike would go to the top of the mountain to attend mass and enjoy the view from the top. The trees, the city, and everything your eyes could reach the peak of this place is a beauty to behold.
San Sebastian Cathedral - Situated at Barangay Mabini, the San Sebastian Cathedral, also known as the Tarlac Cathedral, holds an impeccable history. This cathedral was opened after World War II and became a witness to years of historical events.
Capas National Shrine - Located at O'Donnell, Capas National Shrine marks the end spot of Death March during World War II, making it so worthy of visiting, especially if you the fancy history and if you want to pay tribute to the brave Filipino and American soldiers who were part of the brutal Death March. The walls here are also noteworthy as the names of the people who joined the death march are etched there.
Death March Monument - This monument located at Capas is another landmark that aims to honor and commemorate the hardships and trials of the fallen soldiers who were part of the infamous Death March.
Museo de Tarlac - It is situated at the office of the Provincial Tourism of Tarlac, the Museo de Tarlac or also known as the Museo ng Tarlac, holds numerous arts and crafts produced by local artists.
Tarlac Recreation Park - If you're someone who craves an adrenaline rush and is ready to take on an adventure, consider visiting Tarlac Recreation Park. This place has tons of fun activities that will satisfy you, like ATV rides, fishing, and the likes. Overnight stay for campers is also conveniently offered.
Aquino Center and Museum - Operated and owned by the Ninoy and Cory Aquino Foundation, this expansive gallery in Hacienda Luisita pays tribute to the country's most revered democracy icons.
Tarlac Provincial Capitol - During the Japanese occupation, the provincial capitol in the capital city was headquartered by the Imperial Japanese Army, putting it to ruins. It was then restored after World War II, and it's a beautiful piece of architecture.
Nambalan River - If you need a breather and want to go for a quick swim, go to the Nambalan River, known as the Summer Capital of Tarlac.
Ubod Falls - Going to Ubod Falls can be quite a challenge as it requires hiking, but all your sweat will be worth it once you set foot in the waterfall.
KCT Kart City - This place is perfect for families who want to bond uniquely in a fun way. KCT Kart City is located just in front of SM Tarlac. Those who love riding carts or just want to give their kids some fun activities will surely enjoy it here. Kart City rates start at
4. More affordable housing options
One of the main reasons people endure the hours of commute to and from the metro is because the cost of living in Metro Manila is beyond what an average Filipino earns a month. But why bear the everyday struggle on the road when you can have a more pleasant living situation in the province? What's excellent about residing out of Metro Manila is there are more affordable housing options that fit your budget, like Lumina Homes. Lumina Tarlac offers affordable house and lot for sale so that every Juan can achieve their dream home within their budget. The good thing about Lumina Tarlac is its location, allowing you to easily access major transportation hubs, schools and universities, churches, markets, hospitals, and business centers.
Find your affordable house and lot in Tarlac through Lumina Homes
If you are looking for a house and lot in Tarlac that fits your budget, Lumina Homes is a great option. It is the affordable housing arm of Vista Land, the Philippines' largest homebuilder known for housing brands including Camella, Lessandra, and Vista Residences, among others.
Through its low cost housing, getting the dream house and lot is made achievable for every Juan as one of the missions of Lumina Homes is to provide low cost housing in the Philippines that will make the dream of owning a house and lot attainable.
What's great about the Lumina properties, aside from their affordability, is that all projects have great amenities and are strategically located near major establishments, schools, and transportation hubs to maximize the way you live in the province.
Lumina Tarlac
Lumina Tarlac is a 10-hectare mass housing project with a total of 1,354 units. It is located at Barangay Maliwalo, Tarlac City, and is very accessible to major establishments, hospitals, schools, and more.
Lumina Tarlac is:
10 mins away from SM City Tarlac, as well as other malls including Magic Star along Romulo Blvd

Near hospitals, namely Jecsons, CLDH, Loving Mother, and Tarlac Provincial Hospital

Very accessible to Schools and Universities like the Tarlac State University, Maliwalo Elementary and High School, and College of the Holy Spirit of Tarlac

Many supermarkets nearby
House and Lot in Tarlac:
Airene Rowhouse

Angelique Townhouse
Payment Options: Pag-IBIG housing loan, Bank Financing, Spot Cash
PAG-IBIG HOUSING LOAN
Offers lowest possible interest rate

14 months of down payment term

Maximum of 30 years loan term
BANK FINANCING
Fast approval of the home loan

16 months of down payment term

Maximum of 20 years loan term
DEFERRED
24 months of payment, 0% interest rate

Just standard requirements needed
SPOT CASH
The client may pay the full total contract price and will be eligible for a discount:

10% discount if the payment was made seven days within the reservation date

8% if made within the reservation month

6% if payment was made within 30 days from the reservation fee
CONTACT DETAILS
Contact number: 09293344679
Facebook Page: https://www.facebook.com/luminatarlacofficial
Lumina Tarlac Residences
Lumina Tarlac Residences is soon to rise at Barangay San Agustin, Concepcion Tarlac. It is also nearby:
150 meters away from MacArthur Highway

5 minutes away from Robinson's Luisita Mall

Very Accessible to Public Transportation

One ride going to shopping malls like SM City Tarlac

Near schools, churches, and other essential establishments
How to get to Lumina Residences Tarlac via commute?
Ride Capas Jeep from Robinson's Luisita to Arko ng Tarlac

Ride a tricycle in the corner street of Barangay San Agustin or also known as Murcia Road, for 3 minutes to Lumina Tarlac Residences
How to get to Lumina Residences Tarlac via private vehicle?
From Robinson's Luisita, straight ahead until you reach the Arko ng Tarlac

Turn left going to Barangay San Agustin, and you will reach the Lumina Tarlac Residences
Just because you're living in the province doesn't mean there are lesser opportunities for you. Tarlac is a thriving province worth the risk. Achieve a tranquil life without sacrificing your budget, comfort, and career opportunities with Lumina Tarlac.

Try our Home Loan Calculator
Loan Calculator
Try Lumina Homes' loan calculator and get an estimate computation for your preferred Lumina property and home model.