Famous Delicacies in Laguna To Try, and It's Not Buko Pie
8 April 2022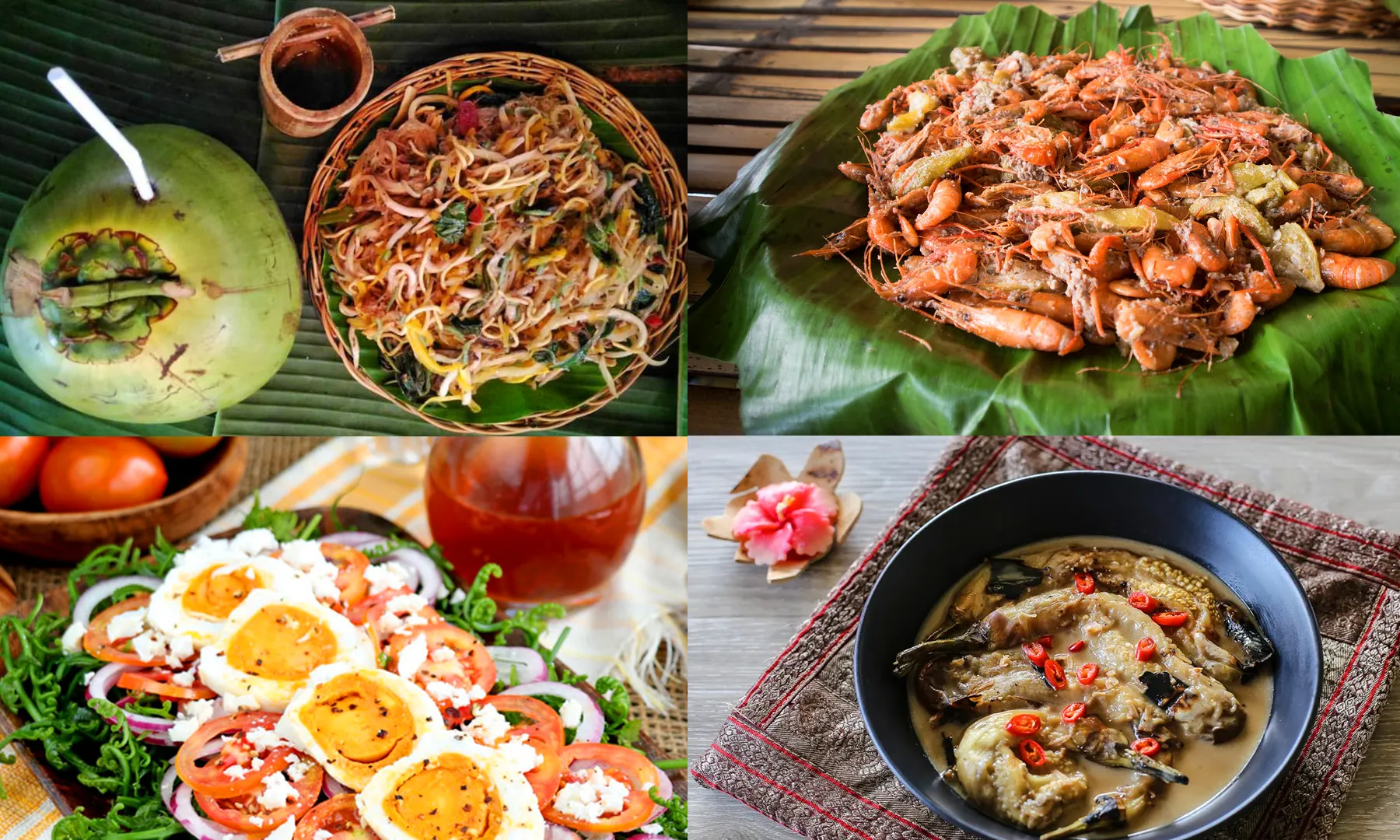 People's tastes in cuisine, particularly in delicacies, are widely divergent throughout the Philippine archipelagic nation. People in the Philippines often buy famous things whenever they visit a certain location.
Many factors compel visitors to seek solace in the natural beauty of the Laguna province. The hot spring resorts are a popular place for families to unwind. Students visit Jose Rizal's birthplace for educational field excursions. The newest attractions like Enchanted Kingdom, outlet shopping, or the burgeoning restaurant scene in the province of Laguna draw a large number of visitors.
In the Philippines, it seems that there are a variety of sweet delicacies that have served as a source for pride, one of which is the province of Laguna.
But do you know that there are many more reasons to visit Laguna than only its hot spring resorts, magnificent festivals, and tourist attractions? In fact, each town in Laguna has its own distinct, delectable specialty.
The following are some of Laguna's most well-known unique specialties that are more than the famous buko pie, white cheese, and rice flour made Laguna products!
Pinayti
This is one of the seafood dishes that can be found in Laguna countryside. Small shrimp from Lake Palakpakin (one of the Seven Lakes in San Pablo City), tulingan pasta or flakes tulingan meat, in olive oil and black olives, are some of the ingredients in this San Pablo City delicacy cooked in seasoned coconut milk.
Kulawong Talong
Filipinos make Kulawong Talong, a meal of char-grilled eggplants in a coconut cream sauce, in which the young buko meat is burned over hot coals before the milk is removed, giving the dish a smoky, creamy flavor.
In Kulawo method of cooking, banana heart or buds and eggplant are the most common vegetables used in this approach, although, like with ginataan, the choices are unlimited. This method is popular in the provinces of Laguna and Quezon, where coconuts are plentiful.
If you're wondering how they make it? Here's a simple recipe for Kulawong Talong:
Using a fork, pierce the skin of the eggplants and season them with salt before putting them aside.

Prepare a charcoal barbecue or stovetop grill, then cook your eggplants with the skin on until charred and done.

Remove and discard the skin when it's cooled, then set it aside.

Stir together half of the coconut milk with the young coconut meat in a dish. Let the coconut threads soak up the milk, then spread them out on a baking sheet and bake them at 200°C until they become golden. Allow it cool for a few minutes before setting it aside.

Add oil to a large saucepan and sauté garlic, ginger, and onions until they begin to brown.

Blend all of the remaining ingredients including the burned young coconut meat, coconut milk, and coconut cream until smooth. Bring them to a boil, then lower the heat and simmer for 10 minutes.

Season with fish sauce and freshly ground black pepper after straining the liquid through a fine mesh sieve into a separate sauce pan with the eggplants, gently mashing them, and bring it to a simmering heat for two more minutes.

Serve with red chilies, chopped, as a garnish.
Pako Salad
An easy and delicious salad prepared with white vinegar, sugar, and salted eggs that includes a star ingredient: the fiddlehead fern (or pako in Tagalog). Yes, this is definitely not your typical salad! It's important to note, however, that not all ferns have edible fiddleheads, so do some research before deciding to make a meal out of the decorative ferns you've been admiring.
If you're wondering how they make it? Here's a simple recipe for Pako Salad:
Cold water may be used to soak the young fronds of the vegetable fern for a few minutes and then rinse thoroughly. They might be pre-blanched by placing them in a pot of boiling water.

Dissolve the sugar and vinegar in a small bowl, then add freshly ground pepper to taste. Set aside for a later time.

Mix the fern, tomatoes, and onions together in a large bowl.

Pour the vinegar mixture into the salad and toss to combine.

Add the salted eggs and toss for the last time.
Pansit Kalabuko
Pansit Kalabuko is a stir-fried meal produced entirely from organic and naturally grown ingredients. Rather than utilizing noodles, like in the classic pancit Filipino cuisine favorite, this recipe relies on veggies as its foundation, making it both healthier and tastier in the process.
Pansit Kalabuko's origin
In San Pablo City, Laguna, a dish called Pansit Kalabuko has gained enormous popularity. According to folklore, the meal was invented by a farmer as a way to demonstrate his love for his wife. The farmer then collected some of their farm's food and began combining it together, finally producing a new meal.
Nowadays, a few changes have been made to the dish. For a richer taste, some people use beef broth in their recipe. It was, however, the Forest Wood Garden Farm in Sta. Elena Village that first created the meal. Buko, kalabasa, green papaya, mushroom, and other vegetable strips, such as purple camote tops, sili, and kangkong, are all included in the meal.
An overview of how to make Pansit Kalabuko
The major components in Pansit Kalabuko are organic mushrooms (called kabute in Filipino, where the "ka" comes from), squash (called kalabasa for the "la" sound), and coconut flesh (called buko in Filipino). For the meal to be complete, more fruits, vegetables, spices, and seasonings are thrown into the mix.
A wok is used to stir-fry all of the ingredients until they are barely cooked but enough combined to form a meal on their own.
Plantsado Lamang Lupa
The toge root crop is used to make Plantsado Lamang Lupa, which is fried in a skillet and toasted in an old-style iron over hot coals. The thin rice cake is delicious and has a similar flavor to Pangasinan's tupig, but it is sweeter and has a deeper flavor. This dish's main ingredients include toge root, a related crop of cassava, which is utilized in the dish known as Plantsado Lamang Lupa.
After you realized that Laguna is more than its famous young coconut pie, unskimmed carabao milk, kesong puti, and ancestral homes, we're sure that you are more than eager about what Laguna province has to offer to its visitors and residents.
For a superb experience of its delicacies, why not invest in this highly interesting province and discover more of its hidden gems, not just in its tourist destinations, but might as well its local cuisines!
Make a reservation now in Lumina Calauan and live with the convenience and practicality of being near the town plaza and center. For more details about the available home model units available in Lumina Calauan, you can visit our site or book a site tripping now!

Try our Home Loan Calculator
Loan Calculator
Try Lumina Homes' loan calculator and get an estimate computation for your preferred Lumina property and home model.