Get to Know Sorsogon Province: Lucrative Investment Hub for Real Estate
10 September 2022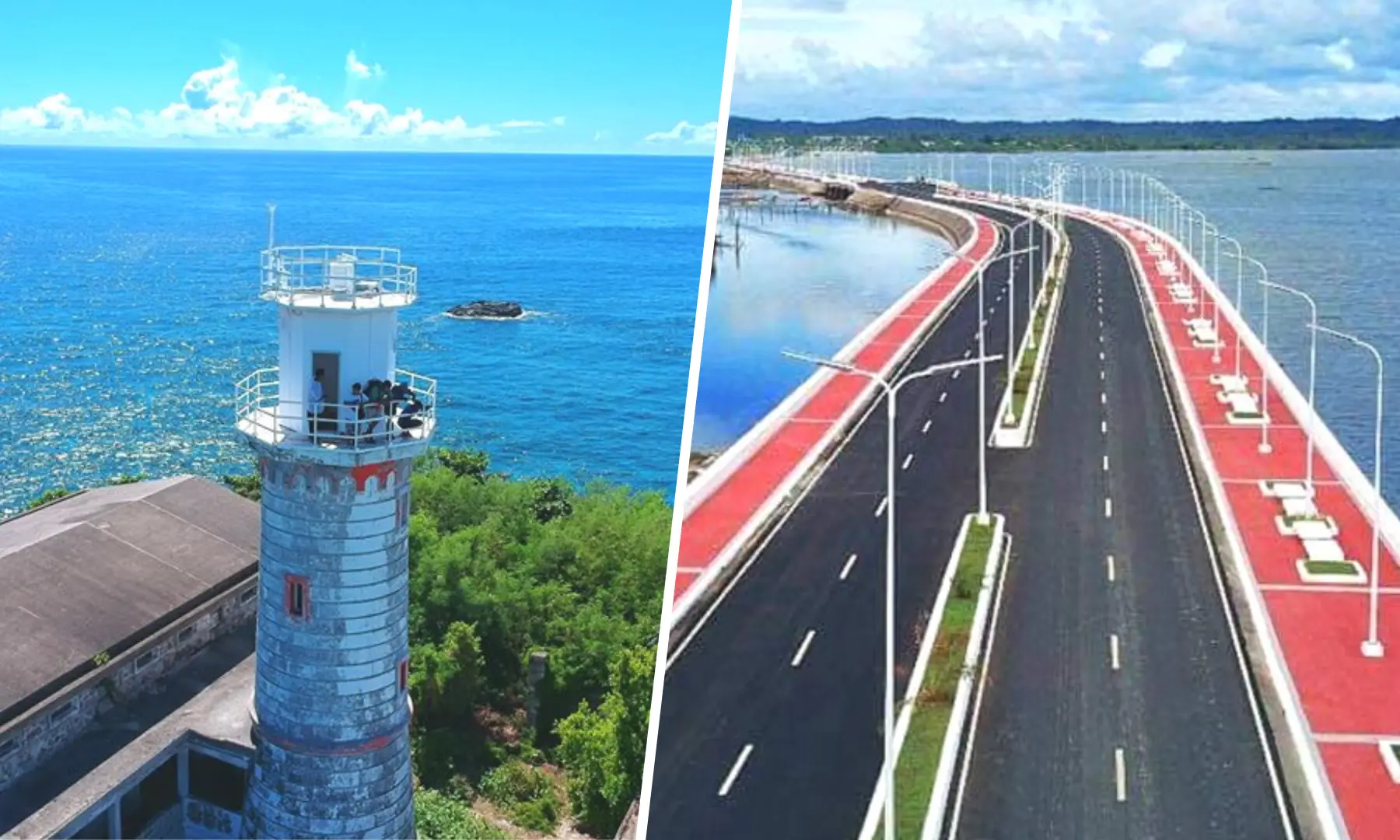 Sorsogon province is called "The Gateway to Southern Philippines" because of its strategic location and urbanization.
Many business owners and foreign investors lay over in this humble province, looking for potential investment opportunities, before heading to southern regions in the Philippines.
But, what surprises them is the innumerable wonders of nature that Sorsogon has. Among the tourist spots that draw attention worldwide are Bulusan Volcano and whale sharks at Donsol.
Today, Sorsogon City is more competitive than ever since it has benefited from the government's continuous infrastructure program. Tourism becomes healthy and strong, providing a domino effect on other industries, including finance and real estate.
Thus, more non-locals prefer to stay and live, apart from the rising population of Sorsogon province. So, this is why Vista Land developed Lumina Sorsogon, offering affordable house and lot properties to suffice the housing needs.
Now, what's in store for you in Sorsogon City? Why do Lumina Homes provide an affordable house and lot for sale in Sorsogon province?
Get to know more about Sorsogon province and learn why it has become a real estate investment hub for many.
Important Facts About Sorsogon
Founded on October 17, 1894, Sorsogon province is part of the Bicol region, in which the capital city is Sorsogon City. It comprises fourteen municipalities namely, Barcelona, Bulan, Bulusan, Casiguran, Castilla, Donsol, Gubat, Irosin, Juban, Magallanes, Matnog, Pilar, Prieto Diaz, and Santa Magdalena.
Also, Sorsogon is surrounded with seven (7) islands which you can explore during your visit. These are Bagatao, Bantayan, Batang, Calintaan, Dona Ana, Juac, and Sablayan Island.
Sorsogon has an irregular topography. Except for Irosin, most towns lie along the coast facing Albay Gulf and are interconnected with concrete and asphalt roads. It also features a stretch of mountains over the west, southeast, and northeast of the province, where Mount Bulusan is located.
The province of Sorsogon has a Type 2 climate based on the climate map of PAGASA or Philippines Atmospheric, Geophysical, and Astronomical Services Administration. It means that the whole province of Sorsogon has no dry season, so expect a rainy season from November to January. But, they have the best climate during summer, particularly in March and April.
While Sorsogon has rich marine resources, its primary source of livelihood is agricultural products such as rice, coconut, sugar, abaca, pili nuts, and raw materials for handmade crafts.
Understanding Sorsogon's Business Climate
Out of the provinces in the Bicol Region, Albay Province and Sorsogon City contributed the highest investment growth, outpacing the National Capital Region in the year 2018. One of the main reasons is the economic expansion in Region V, especially since the infrastructure program is at a fast pace.
Therefore, there's an increased flow of delivering their goods and services to other parts of the Philippines. There's also significant growth in the tourism sector in Sorsogon City.
As of 2018, among the major industries that grew the fastest is the construction sector at 21.7%, including Sorsogon's real estate sector.
Meanwhile, agriculture was also able to recover after several typhoons hit the region.
The Benefits of Investing a Property in Sorsogon
Based on our previous blog, Sorsogon offers a lot of great investment potential because of its rapid growth in the economy. Thanks to its natural resources, Sorsogon province was able to compete with other major cities in the Philippines.
For a quick rundown, here are some benefits of investing in a property in Sorsogon that you can't dare to resist.
Major Infrastructure Developments
Sorsogon has been granted the most critical infrastructure program manifested by the government.
Sorsogon City Coastal Road
With the recent opening of the 5. 52-kilometer Coastal Road in Sorsogon City, it is considered the newest attraction to many tourists and investors.
This road also interconnects several barangays and bridges and goes to some of the best vacation spots in Sorsogon province.
Bicol International Airport
Furthermore, there are massive developments in the Bicol region, such as the newly constructed Bicol International Airport, located in Albay province and an hour away from Sorsogon. It's one of the flagship programs of the Philippines' Build, Build, Build project.
It started its operations last October 7, 2021, after a few years of decades of delay. This 13,680-square-meter airport can cater to two million passengers every year worldwide.
Wide Range of Tourist Attractions
Apart from the most anticipated Pili Festival, Ginubat Festival, and Kasanggayahan Festival, Sorsogon city is famous for its so-called eco-tour delights.
Giant Whale Sharks at Donsol
Sorsogon was famous worldwide because of the giant whale sharks in Donsol. Tourists got the chance to dive and swim with these gentle giants underwater.
Bulusan Volcano Nature Park
If you're looking for a paradise in Sorsogon where you can relax and meditate, you can visit Mount Bulusan Nature Park. Besides Bulusan Volcano, it is also the home to Sharp Peak, Hormahan Mountain, and lakes like Bulusan and Aguinay.
Sorsogon is also blessed with hot springs because of volcano-heated groundwater. Among the most visited tourist spots is the Irosin Hot Spring. It is believed that this hot spring has healing qualities.
Prieto Diaz Mangrove Eco-Park
Since coastal areas surround Sorsogon province, you can also visit Prieto Diaz Mangrove Eco-Park. It's a 300-hectare mangrove forest with 19 mangrove species and corals, protecting fish havens.
Ogod River Firefly Watching
One of the unique attractions in Donsol, Sorsogon is a river cruise at Ogod River and watching fireflies magically light up the atmosphere at night. It's a perfect setting for romantic dates and special occasions.
Saint Joseph Parish Church
Saint Joseph Parish Church is one of the most iconic heritage structures built by the Franciscans in 1874. It is also known as the Barcelona Church, where you can see its century-old ruins across the street of Barcelona, Sorsogon.
Take Advantage of Lumina Homes' Affordable Housing
Undoubtedly, having your own house and lot in the Philippines is essential for your family. That is why there are also plenty of reasons why you should invest in a property in Sorsogon.
With the innumerable benefits offered and a good business climate, buying a home at Lumina Homes will be highly profitable for you in the future.
Contact Lumina Home's accredited seller today and take advantage of their affordable housing packages.

Try our Home Loan Calculator
Loan Calculator
Try Lumina Homes' loan calculator and get an estimate computation for your preferred Lumina property and home model.