What You'll Love About Living in Sorsogon—A Prosperous Land Heading Towards Development
24 September 2021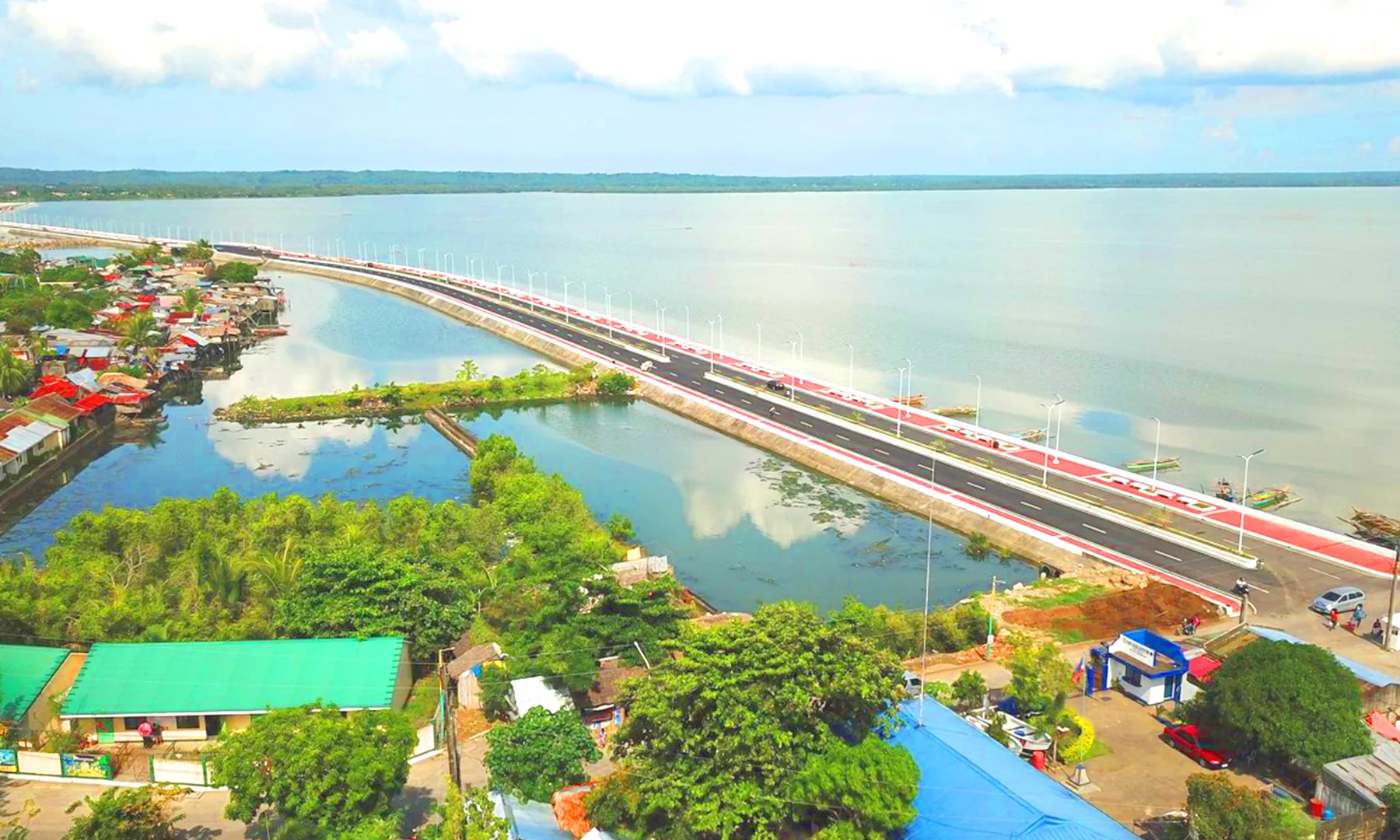 Located in the southernmost part of Luzon, Sorsogon is one of the provinces in the Philippines that has a great potential for development. In fact, the provincial government got its certification from the International Organization for Standardization last June because of the quality of business operations and public service delivery which they promise to continue improving. They also aim for more developments in terms of infrastructures and businesses giving more roads to opportunities. In case you're considering moving to Sorsogon, here are more reasons why Sorsogon is a pleasant place to live in.
1. So many beautiful spots are just a few trips away.
If you've heard of the province of Sorsogon before, it is most likely because of its jaw-dropping tourist attractions. Sorsogon has diving sites where you can catch a glimpse of its pride, the gentle giants Butanding or whale sharks. Some tourists even praise the locals of Donsol for being responsible with the rules they set for interacting with the whale sharks. And if you can't get enough of the water attractions, Sorsogon's coral reefs are also a sight to behold and there are also underwater caves that you can explore.
If you simply want to hang out on the beach, Calintaan Island in Matnog is recommended for you. If Boracay has white sand beach and El Nido's Nacpan beach has a fine cream shore, Sorsogon has its pink beach called Subic Beach! The province is also a known destination for surfers particularly in the municipality of Gubat. Another popular site is Bulusan Lake where you can snap a photo of the Bulusan Volcano. You can go kayaking on the lake and catch a view of nature and some freshwater fish. There are also hot springs in the municipality of Irosin where you can relax after exploring the beautiful sights in the province.
Another popular destination is Ogod River in Donsol where you can experience firefly-watching. The mangrove trees around the river attracted the insects that bring a marvelous sight at night.
You will have more time to explore these destinations if you decide to reside in the province. Not to mention it will also bring many business opportunities.
2. Its festivals will make you a proud resident.
Sorsogon has festivals that highlight the province's culture like the Kasanggayahan Festival celebrated in the month of October, commemorating the founding anniversary of the province. They also showcase the various agricultural products that are abundant in the province. They also celebrate the Pili festival. It is dedicated to the Pili nut which can be found in the province. Many tourists buy Pili products in Sorsogon for its distinct taste and Quality.
3. It is considered as a gateway of Luzon to Visayas and Mindanao.
Matnog Port, located in the southern part of the province, is one of the busiest ports in the country with vessels traveling to different provinces in Visayas and Mindanao ang even some areas in Southern Luzon. With this, you have an additional way to travel to provinces outside of Luzon when flights are hard to book. This is also an indication that commerce will always be active in Sorsogon since the port is busy almost all year round. Therefore, lots of opportunities await.
4. Interconnected roads are expected to make traveling easier and faster.
Almost all municipalities of Sorsogon and Sorsogon City are interconnected via the Pan-Philippine highway or Daang Maharlika. There are also many roads that branch out from the said highway so traveling within the province would be convenient for you. And because of the continuous development of Sorsogon, the construction of the extension of South Luzon Expressway is being eyed in the province. The said extension is expected to reduce travel time from Lucena, Quezon to Matnog, Sorsogon from 9 hours to 5.5 hours. It will also connect major urban centers in Quezon province and Bicol, and is expected to provide better access to tourist destinations and major businesses in the province.
With development in mind, residents who will move to the province will surely benefit in the near future. You could be one of those residents if you consider choosing Sorsogon as your new home.
Find the best property investment in Sorsogon through Lumina Homes
Thinking of moving to Sorsogon for good? Or just want to build a new house in your hometown? Lumina Homes is an ideal choice for choosing the best developer for affordable property investment for OFWs (Overseas Filipino Workers) and citydwellers.
Lumina Homes is the affordable housing arm of Vista Land, the Philippines' largest homebuilder known for housing brands including Camella, Lessandra, and Vista Residences among others.
Through its low cost housing, getting the dream house and lot is made achievable for every Juan as one of the missions of Lumina Homes is to provide low cost housing in the Philippines that will make the dream of owning a house and lot more achievable.
What's great about the Lumina properties, aside from its affordability, is that all projects have great amenities and are strategically located near major establishments, schools, and transportation hubs to maximize the way you live in the province.
An Ideal Property Investment for OFWs & Starting Families
We at Lumina understand the struggle of OFWs dreaming of a better life for their families. Life abroad and away from your loved ones isn't easy. So to help you out plan a brighter future for your family, away from the chaos of the metro, Lumina Sorsogon will aid you to find a good home in a good location for a very good price.
Lumina Sorsogon is an awesome property investment for OFWs as it offers a variety of affordable house and lot for sale in the Philippines, and is conveniently located along Sorsogon Diversion Road, Brgy. Macabog, Sorsogon City. It is just 10 minutes away from the future SM City Sorsogon and Sorsogon City downtown.
So if you are looking for a budget-friendly townhouse for sale Philippines in a new area across the country, you'll not regret choosing Lumina Homes.
Here's everything you need to know about Lumina Sorsogon:
Amenities
Parks and Playground

Community Facility

Guarded Entrance

Mini Garden

Perimeter Fence

Basketball court
House and Lot for sale in Sorsogon:
Armina Single Firewall-

It is a 42 square meter

house and lot for sale in Sorsogon

on a regular 54 square meter lot. Similar to Angeli Single Firewall, it includes a living area, dining & kitchen, 3 bedrooms, 1 toilet & bath, 1 carport provision, and service area. However, it comes with additional features like a free ceiling and tiles on the ground floor.

Aimee Rowhouse - It is a 22 square meter

house and lot for sale in Sorsogon

on a regular 36 square meter lot. Its features include a living area, dining & kitchen, 1 bedroom provision, 1 toilet & bath, and service area.

Angeli Single Firewall - It is a 42 square meter

house and lot for sale in Sorsogon

on a regular 54 square meter lot. Its features include a living area, dining & kitchen, 3 bedroom provision, 1 toilet & bath, 1 carport provision, and service area.

Angeli Duplex:

It is a 42 square meter

house and lot for sale in Sorsogon

on a regular 54 square meter lot. Its features include a living area, dining & kitchen, 3 bedroom provision, 1 toilet & bath, 1 carport provision, and service area.

Angelique Townhouse:

It is a 35 square meter

house and lot for sale in Sorsogon

on a regular 36 square meter lot. Its features include a living area, dining & kitchen, 2 bedroom provision, 1 toilet & bath, 1 carport provision, and service area.
Payment Options: Pag-IBIG housing loan, Bank Financing, Spot Cash
PAG-IBIG HOUSING LOAN
Offers lowest possible interest rate

14 months of down payment term

Maximum of 30 years loan term
BANK FINANCING
Fast approval of home loan

16 months of down payment term

Maximum of 20 years loan term
DEFERRED
24 months of payment, 0% interest rate

Just standard requirements needed
SPOT CASH
The client may pay the full total contract price and will be eligible for discount:

10% discount if the payment was made 7 days within the reservation date

8% if made within the reservation month

6% if payment was made within 30 days from reservation fee
That being said, what property investment for OFWs is better and more affordable than Lumina Sorsogon?
HOW TO GET TO LUMINA SORSOGON
Via Commute
From Legazpi City, ride a van or bus bound for Sorsogon, Bulan, or Matnog. All these routes will take the diversion road. Tell the driver to drop you off at Yellow Woods Education Center, just in front of Lumina Subdivision, just right after Sorsogon Provincial Hospital.
From Sorsogon downtown, just take a tricycle and tell the driver to drop you off in Yellow Woods at Brgy. Macabog. Cross the street and Lumina is straight ahead.
Via Private Vehicle
From Legazpi, you may take (1) Pan-Philippine Highway straight ahead to Sorsogon. When you reach the intersection of Sorsogon Diversion road and Pan-Philippine Highway, take the diversion road. Slow down when you reach the provincial hospital. Lumina is on the left side, in front of Yellow Woods Education Center.
Get your money's worth with Lumina Sorsogon. Start investing in a new property now where your family can live comfortably or make it a new source of income in the future. Contact us now and let Lumina Homes help you on your real estate investment journey to build your dream home.
Related Articles:
***
Visit our official website at www.lumina.com.ph and like/follow our official online channels:
Facebook,

Twitter,

Instagram,

YouTube, Google MyBusiness & Google Maps,

Pinterest,

Spotify,

Viber,

Telegram,

Lazada, and

Shopee.

Try our Home Loan Calculator
Loan Calculator
Try Lumina Homes' loan calculator and get an estimate computation for your preferred Lumina property and home model.