10 Food, Health, and Fitness Blogs to Follow this Nutrition Month
3 July 2022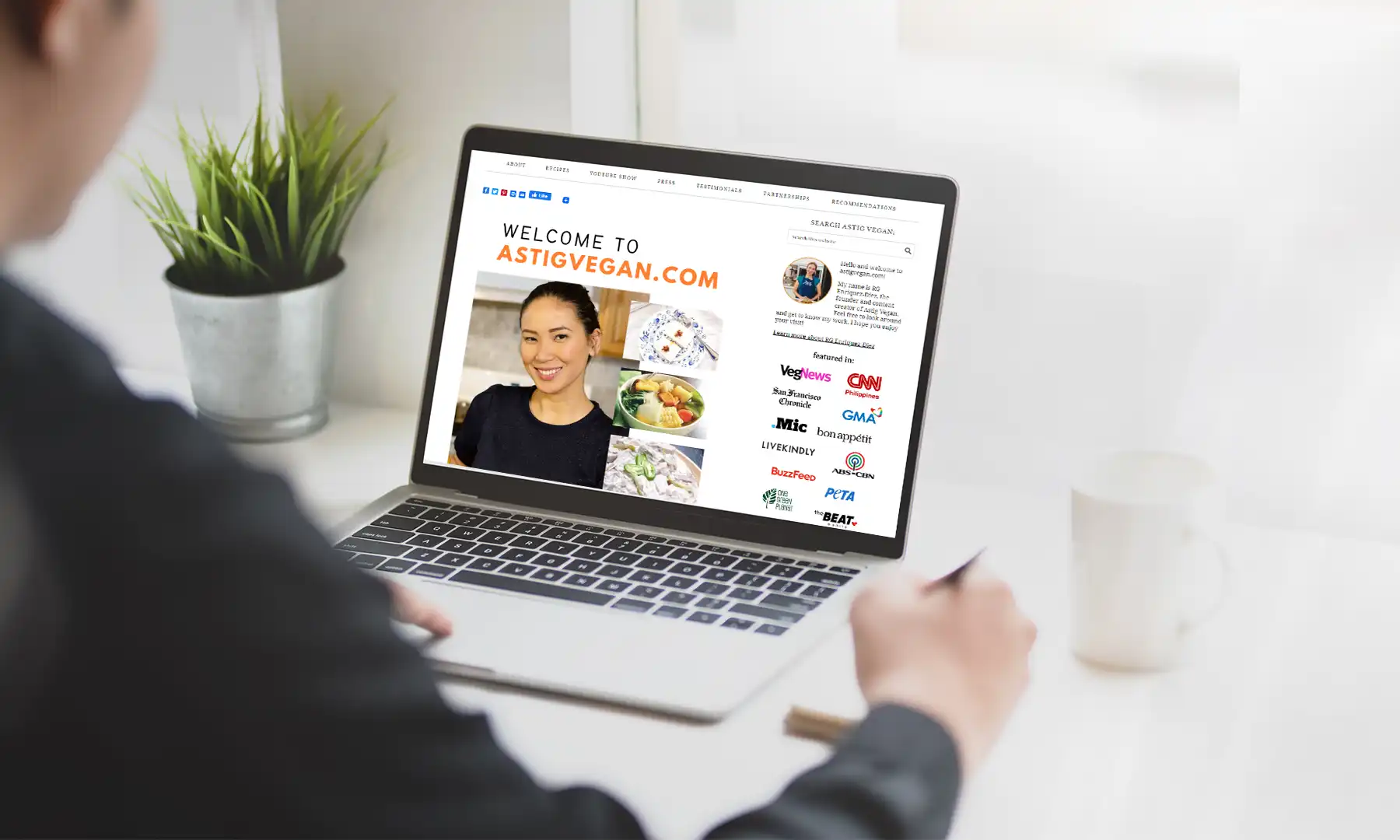 It is undeniable that everyone's health and well-being depend on their level of physical activity. As a matter of fact, it is an important topic everyone should be aware of.
Health experts no longer need to keep their audience in the dark on how one can maintain their overall well-being and balanced life, thanks to blogs like these.
In the past, when it was time for fitness experts to share their knowledge with a larger audience, they would either publish articles for publications like newspapers or appear on television or radio shows or talk shows. However, this form of reaching out to a greater audience took a lot of time and effort- unlike now, fitness and health blogs are just a click away from our desktop or smartphone.
This Nutrition Month, you can easily explore new ways and discover fresh methods to keep up with fitness goals and achieve the health benefits you are aiming for.
Get tips for healthy recipes and healthy living in these blogs.
Are you a fitness fanatic searching for wellness tips, healthy eating habits, or fitness articles to help you achieve a solid health fitness journey? Below are some of the best Philippines Health And Fitness blogs that will surely help you in living that fulfilling life that you always wanted:
1. SOZO | Philippines Healthy Lifestyle Blog
Apart from having their own healthy lifestyle blog, SOZO also believes that good health is a valuable asset. This is the driving force behind their efforts to locate the greatest items on the market, develop alternative solutions for daily use, and share their enthusiasm for a better quality of life. With their commitment to promoting improved health and wellness, they would like to provide better and more affordable health options and make them available to everyone.
When it comes to all things natural and organic, you can rely on SOZO to provide all you need, from wellness blogs to fitness products that surely promote a healthy life.
Where to follow:You can visit and follow SOZO's blog.
2. Relatable Fitness by Jeff Alagar | Philippines Fitness Blog
Relatable Fitness Philippines is the brainchild of Jeff and also its head fitness blogger. He is neither a personal trainer nor an expert in the field of fitness. He is just simply a health buff who's been going to the gym on a regular basis for the last six years. If you are looking to become fit, you'll find a lot of information from his amazing blog site as his blog covers articles on anything related to achieving a healthier lifestyle, from healthy food recipes and exercise routines to reviews of personal care products and fitness equipment.
Where to follow: You can visit and follow Jeff Alagar's blog.
3. Pinoy Fitness | Philippines Fitness Influencers
Pinoy Fitness is a virtual gathering place for Filipino athletes and fitness buffs of people from various walks of life, joined by a shared passion for physical fitness and health. An all-inclusive facility that promotes sports, fitness, and health with the distinctive Filipino feeling of community and togetherness.
Apart from its various fitness videos, Pinoy Fitness also has a section for Inspiration that includes Fitness Stories by various people from this online community, Quotes, Comics, and even Mobile Wallpaper that can keep you motivated and going to achieve a healthier you.
Where to follow: You can visit and follow the Pinoy Fitness blog.
4. Takbo.ph
In the Philippines, Takbo.ph is a blog and discussion forum dedicated to the sport of running. It focuses mainly on forthcoming running events all over the country. All Pinoy runners, from novices to seasoned veterans, may participate in the forum and express their love for running and encourage one another to compete in future events.
In addition, Takbo.ph has blog recommendations on different gadgets, outfits, accessories, books, and shoes best used for running.
Where to follow: You can visit and follow Takbo.ph blog.
5. ASTIG Vegan | Vegan Filipino Food
RG Enriquez-Diez is a Filipino immigrant in the US and the creator of the recipes on this website, Astig Vegan. Her mission is to demonstrate that vegan Filipino cuisine does not have to sacrifice flavor or nutritional value.
Although most people associate Filipino cuisine with dishes like adobo, lechon, menudo, and many more that include meat or some other animal product, RG sees this as a far more modest endeavor.
As a guest blogger on her friend's site, she was initially able to share recipes, but then her friend urged her to join her in co-blogging. After more than ten years, this path led her to exciting opportunities. She was able to speak and cook at various vegan festivals, teach at multiple workshops across the US and the Philippines, participate in panel discussions on Filipino food, and appear on several media outlets, both locally and in the US.
Where to follow: You can visit and follow ASTIG Vegan's blog.
6. ModernFilipina.ph | Philippines Women's Health Blog
ModernFilipina.ph is an online magazine that focuses on Filipino women because they care about the well-being of Filipinos and want to help them achieve their personal and professional goals so that they may be and remain healthy, happy, and fulfilled.
To achieve this, they routinely advise on various topics, including health and wellness, job and financial planning, style and appearance, and dating. They also contain stories, interviews with inspirational contemporary Filipinas, and goods and activities to test out.
The Modern Filipina website was created by and features content written by and about Filipina women. Top authors and bloggers, many of whom are contemporary Filipinas, contribute to the site, hoping to impart their wisdom and expertise to other ladies in the same situation.
Where to follow: You can visit and follow ModernFilipina.ph blog.
7. Pinoy Fit Buddy
Pinoy Fit Buddy is the new name of their website, which was formerly known as Relatable Fitness.
Pinoy Fit Buddy is a health and fitness blogger that tackles mostly all things health and fitness. In addition, it also educates its followers on how to lead a healthier lifestyle and get the body they've always wanted. A lot of their followers asked them questions on their Facebook and Instagram pages; hence, this blog was born.
When it comes to working out and nutrition, they hope that this blog will be able to give useful information to those who follow them. They also hope that this blog will serve as a source of inspiration for those who are maintaining a healthy weight reduction or weight gain, workout advice, nutrition recommendations, how to gain muscles or tone down, and various healthy recipes as well as some motivation.
Where to follow: You can visit and follow the Pinoy Fit Buddy blog.
8. Primal Health Manila | Philippines Health Coach Blog
In order to live healthier lives, Primal Health Manila's aim is to provide Filipinos with the information they need to make better diet, exercise, and lifestyle choices. If you live in Manila, Issa Aviles can help you achieve your Primal Health goals. The first step is to eat a nutritious diet in order to be a more physically fit and healthy person.
Their nutrition coach also helps you with a number of their services, such as 1-on-1 Health Coaching, Group Coaching, Corporate Wellness Programs, and Health Talks.
Where to follow: You can visit and follow the Primal Health Manila blog.
9. LoveYourself.PH | Philippines Sexual Health Blog
As a nonprofit organization, LoveYourself works to spread ideas, attitudes, and behaviors that foster self-love to the general public. DARE to be yourself, take care of yourself, and share yourself as a method to expand your happiness and love in this wellness blog. The LoveYourself Initiative is a continuing pioneer project which seeks to prevent the spread of HIV/AIDS among the young and critically vulnerable populations via awareness, counseling, and education.
They have created a wave of goodwill in the community since 2011 through their strong social media presence and campaigns that gained up to 5 million reach. Some of the services that their blog supports are Sexual Health, Trans Health, Mental Health issues, Care and Support for HIV patients, and their Community Center.
Where to follow: You can visit and follow LoveYourself.PH blog.
10. The Yogini from Manila
Yin yoga instructor Jane Uymatiao is from the Philippines and is a Filipina who practices and teaches the form. Yogini-related posts were the heart of why she started the blog in the first place! Only a few individuals in the Philippines were doing yoga back then, and there were only a handful of different yoga types to choose from.
You can discover a list of yoga studios around the nation on her own fitness blog, not only in Metro Manila, so that yogis may practice wherever they are. Her site has expanded to include reviews of future yoga and health publications, so it's not just about her own experience anymore. In addition, the wellness products she recommends are ones she's tried and tested herself.
For those in Metro Manila interested in yin yoga, Jane offers private sessions for individuals, small groups, and corporations/organizations. She also teaches yin yoga workshops.
Where to follow: You can visit and follow The Yogini from Manila blog.
A wellness space within a community
It's remarkable that online programs, boutique fitness blogs, and practical tips involving holistic nutritionists are just a phone or desktop away from us.
But this healthy living can be more effective if we are in a community that provides a wellness space for its residents.
In its campaign to promote an active lifestyle and a greener community, Lumina Homes developed its subdivision and house and lot models in an innovative style that can cater to body positivity and natural beauty. Through its spacious home model units, Lumina Homes allows its residents and future homeowners to customize the extra spaces available for a home gym.
Apart from this, Lumina Homes also launched its amenity hub, including a community garden in eSpacio. It contains a wider space for activities such as a jogging path and multipurpose hall--giving its homeowners and future residents more options to put to life workout tips and their daily grind.
Prioritize self-care and bask in the benefits of healthy, sustainable, and practical living with Lumina Homes!

Try our Home Loan Calculator
Loan Calculator
Try Lumina Homes' loan calculator and get an estimate computation for your preferred Lumina property and home model.