5 Ways to Celebrate World Mental Health Day 2021
9 October 2021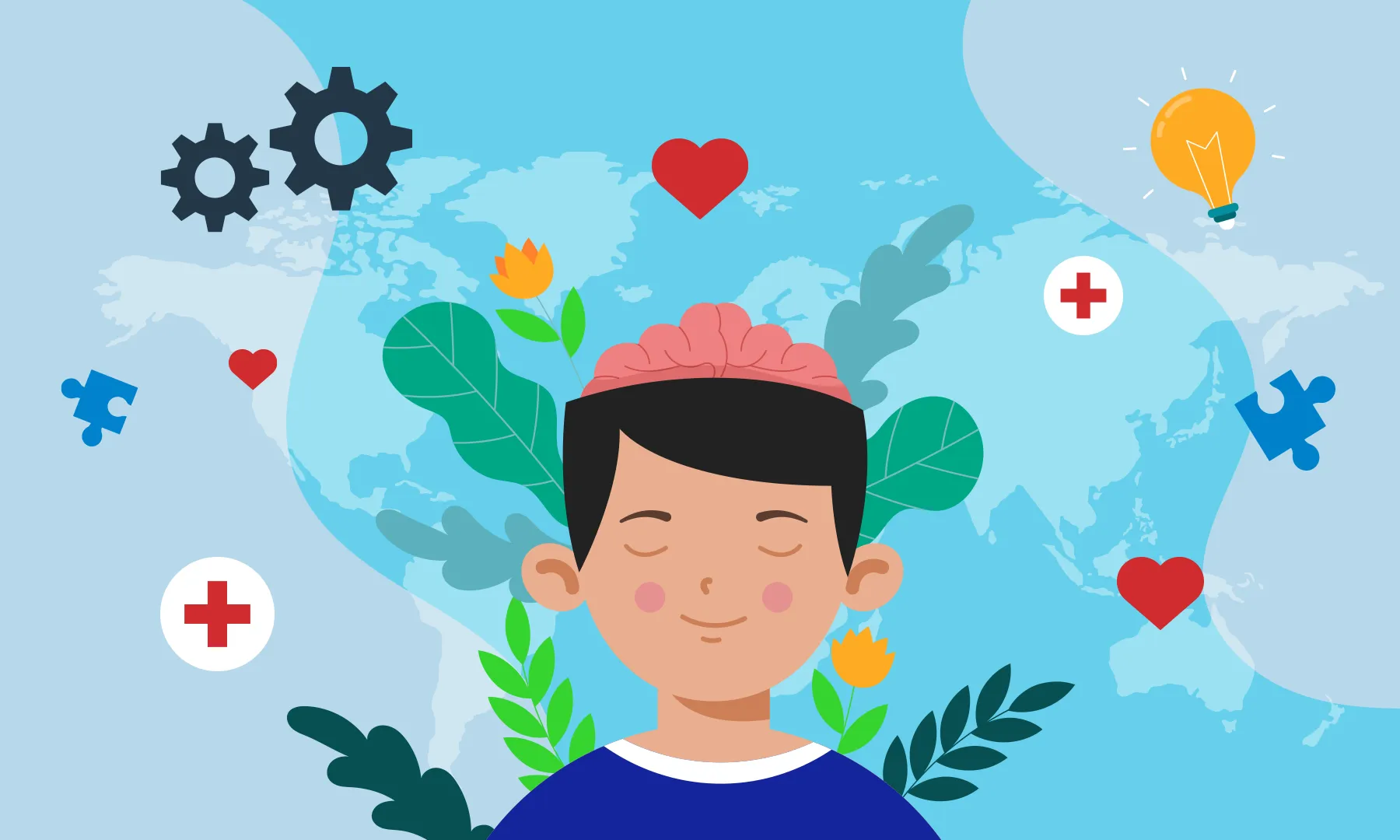 The 10th of October is recognized as the World Mental Health Day, and as our knowledge of mental health issues expands, so do we. Since the early 1990s, when the World Federation of Mental Health or WFMH was formally created World Mental Health Day, mental health has gone a long way. Things have improved because we became more self-aware and sensitive as a result. Terms like "mad" and "lunatic" are used less flippantly and we better realized that these words could be inadvertently harmful and stigmatizing, which soon paved the way for our vocabulary around mental health to improve. Even though we've come a long way, our society still has a great way to go to achieve progress.
There are various ways on how to celebrate World Mental Health day while promoting this year's theme. Here are some of the suggestions you can do in observance of this global event:
1. Reach out to people close to you through online platforms.
According to research, it's critical for mental health to maintain close connections with loved ones, friends, and members of the community at large. Strengthening and expanding your social network has been shown to improve happiness and self-worth. Apart from this, you can also get emotional support by reaching out to others and being honest with them.
2. Take care of yourself.
As physical health is important, the same goes for being healthy and having a mental health care. Many of the improvements you make to your life on World Mental Health Day can be carried on and be made as a routine. A few suggestions include getting a regular sleep schedule, eating better, taking lunch breaks, and going on long walks. Self-care is all about figuring out what you need for yourself. Make the time to reflect on your goals and pursue them.
3. Attend an online group therapy at work.
Make plans to attend a group therapy session at your workplace. You and your colleagues will be able to express yourself freely in this manner. We have a tendency to think that pushing through and continuing is the best course of action, yet problems may emerge suddenly if they aren't appropriately addressed.
4. Take a mental health assessment.
An evaluation can tell you whether stress, anxiety, or depression are interfering with your daily activities. See the list of organizations where you can take a free and confidential online and phone mental health evaluation in the Philippines.
5. Learn more about the theme.
The subject changes every year, and even if it has nothing to do with your own problems, you may still benefit from it. Investigate the topic thoroughly by investing some time. Increased awareness may help you better comprehend others since it goes beyond your own experience and perceptions alone.
Importance of a Good Mental Health
Good mental health is essential for leading an active, fulfilling life. This is because our psychological, emotional, and social well-being are all part of our mental health. Consequently, how we feel, think, and act on a daily basis are all influenced by it. Our mental health also affects our ability to make sound decisions, deal with stress, and form meaningful connections with others around us.
The importance of emotional and mental health cannot be overstated since it can affect our thoughts, actions, and emotions on a daily basis. Emotional well-being may help us perform better in our job, school, or even in our businesses. It's also critical to the health of your relationships and us you the flexibility to deal with change and hardships that we encounter in life.
The COVID-19 pandemic and its impact on Mental Health
In the Philippines, mental health is deteriorating during the COVID-19 pandemic. Consequently, there has been an increase in the number of people seeking mental health treatment, as well as in the number of people reporting depression and suicidal thoughts.
The National Center for Mental Health's program director, Bernard B. Argamosa, even mentioned that during the COVID-19 pandemic that has infected 1.65 million people and killed over 30,000 people in the Philippines, they have received more concerned calls at their hotline.
In relation to this, WHO warned in a statement that they made in July that the effect of the pandemic on mental health would be "long-term and far-reaching," as experts and officials urged action on anxiety and stress related to the virus. They also added that it has an impact on everyone, in some manner.
In response to this alarming numbers, infographics and hotlines have been made available thanks to a collaborative effort between UNICEF and the Philippine Red Cross and the World Health Organization. In these difficult times, these two major initiatives have been crucial for minimizing the harmful impacts on mental health and for uniting Filipinos who have been isolated or quarantined.
World Health Organization and the Unequal World
Every year on the 10th of October, the World Health Organization recognizes World Mental Health Day. The World Federation for Mental Health or WFMH has chosen the subject 'Mental health in an unequal world' for this year's World Mental Health Day.
WFMH members, stakeholders, and supporters voted on this topic because the world is becoming more divided, with the affluent becoming richer while the number of people living in poverty remains alarmingly high. In many nations, including those where individuals with mental health problems live, human rights aren't respected because of racial and ethnic disparities, sexual orientation, and gender identity. As a result, psychological health sufferers are harmed by such disparities.
Mentally ill individuals, as well as their families and caregivers, continue to face stigma and prejudice because they don't obtain the mental health services they are entitled to. The gap between the rich and the poor is widening, and people's mental health problems continue to face unmet needs.
Therefore, this year's theme will allow the various mental health organizations all over the world to concentrate on the problems that exacerbate mental health disparities on a local and global scale. They would aim in assisting civil society organizations in their efforts to reduce local inequity and at the same time, encourage academics to publish their findings on mental health disparities, as well as suggestions for practical solutions.
It's a trying period. With a global epidemic, it's understandable to be scared or anxious. However, the mental health toll it takes maybe too much to bear on your own. Consider taking action instead of wallowing in self-pity about circumstances beyond your control. When you learn how to deal with stress during a crisis, you and the people you care about will become more resilient and upbeat. Keep safe every Juan!
Related Articles:
***
For more information about the affordable house and lot for sale of Lumina Homes, please contact (0917) 629 6523.
Visit our official website at www.lumina.com.ph and like/follow our official online channels: Facebook, Twitter, Instagram, YouTube, Google MyBusiness & Google Maps, Pinterest, Spotify, Viber, Telegram, Lazada, and Shopee.

Try our Home Loan Calculator
Loan Calculator
Try Lumina Homes' loan calculator and get an estimate computation for your preferred Lumina property and home model.