7 Key Reasons Why Real Estate Investment in Pagadian City is a Wise Idea
2 September 2021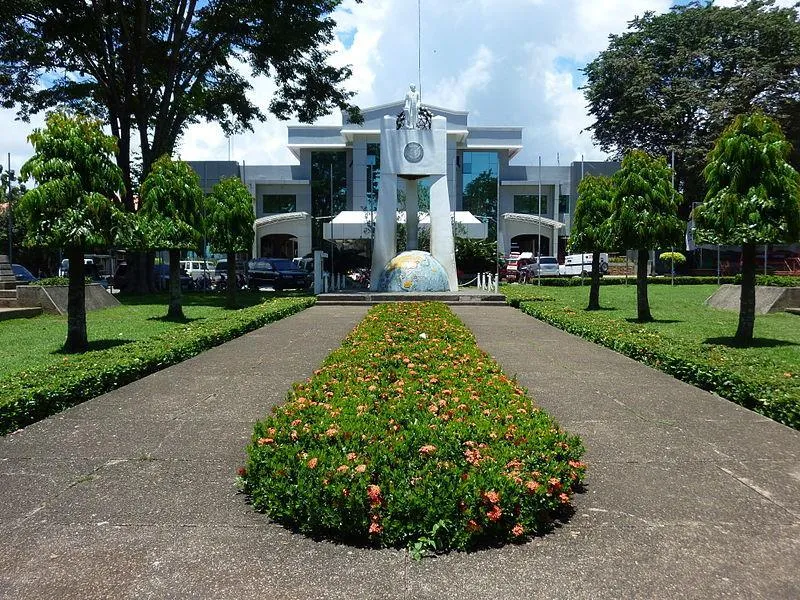 Real estate is an incredible investment for many reasons—it can generate passive income, tax advantages, and excellent rate of returns among others. However, when talking about investing in real estate in the Philippines, most people would immediately think of Luzon, Metro Manila specifically, as the best location to start. While this is somehow true, there are so many options to choose from across the country that could give you the same (or even better) quality and returns. Case in point, Pagadian City in Zamboanga del Sur makes a great starting point and you'll see why as you read on.
What You'll Love About Living in Pagadian City
Whether you are looking into moving to another place or you're an Overseas Filipino Worker thinking of investing in another property, here are the things that will help you convince moving to Pagadian City:
1. Its strategic location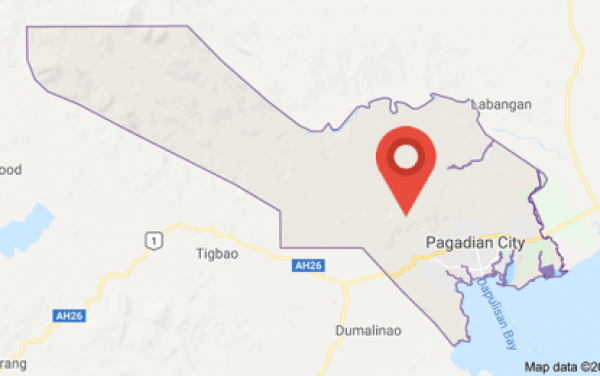 Pagadian City is located in the northeastern side of Zamboanga del Sur in Mindanao. It has a total land area of 33,380 hectares, constituting 8.46% of the land area of the province. Because of Pagadian's strategic location, it had been declared the regional administrative center for Western Mindanao.
Its topography consists of a steeply sloping terrain, especially in the northwestern portion where the steep hills and mountains cover an estimated area of about 15,090 hectares. Its elevation ranges from 1 MSL (mean sea level) near Pagadian Bay to about 100 MSL. Because of its topography, particularly the elevation, the majority of the 54 barangays of Pagadian do not experience that much flooding.
2. The city has a rich history and culture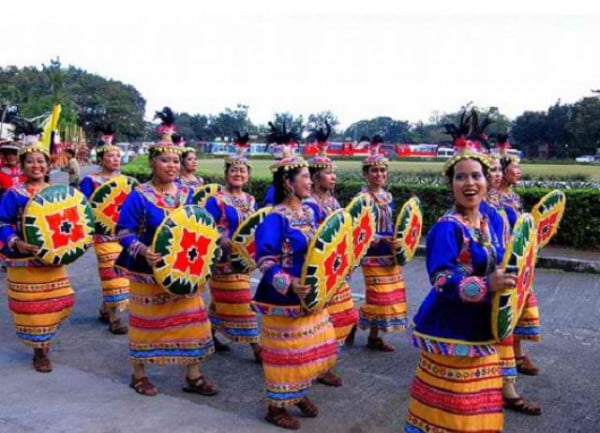 The good thing about living in Pagadian City is that, while modernity and technology is progressing, the culture of its people remains intact. Many say that Pagadian City is a melting pot of cultures, but the two predominant cultures present in Zamboanga del Sur are the Subanons (or Subanens) and the Muslims.
The cultures of each of these ethnic groups are observed to this day through their vibrant celebrations and practices. For Subanens, their grandest celebration is known as the buklog which is a rite that they observe after a joyous event, such as a good harvest. In a buklog, the locals have a movable stage that slowly gets lowered by the moves of the dancers, accompanied by the synchronized shouts of the gathering participants. During fiestas, they also perform dances like mangalay and the sothalek.
The Muslims, on the other hand, have their own dances like the kappa malong malong. This folk dance shows the many ways a malong (a tubular garment) can be worn. They also have the singkil that originated from the Maranao people and is based on the story in the Darangen, the pre-Islamic Maranao interpretation of the ancient Hindu Indian epic, the Ramayana. This tribal dance in the Philippines means "to entangle the feet with disturbing objects such as vines or anything in your path".
3. Pagadian City has fun festivals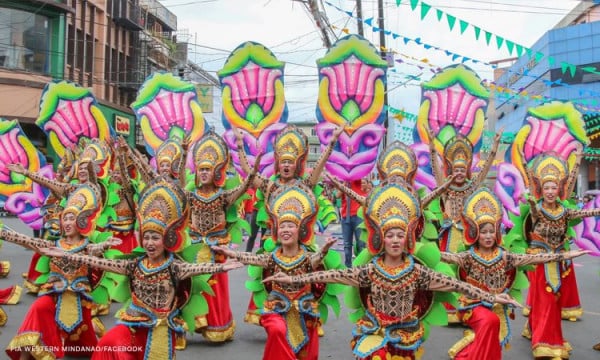 Pagadian City makes the country's tourism slogan It's More Fun in the Philippines convincing because of its colorful and electrifying festivals that will make your day in the city more enjoyable. Here are some of the must-experience festivals in Pagadian City:
Pasalamat Festival - If Cebu has Sinulog Festival, Pagadian City has Pasalamat Festival. It is celebrated every third Sunday of January in honor of its patron saint, Sto. Niño, the Holy Child Jesus, and coincides with Cebu City's Sinulog Festival. The event's main highlights are the fluvial parade (regatta), trade exhibits, the Mutya ng Pagadian beauty pageant, carnival shows as well as a civic military parade.
Araw ng Pagadian - Pagadianons celebrate Araw ng Pagadian every June 21 in commemoration of its founding as a chartered city. Araw ng Pagadian is a week-long celebration where the main highlights are the sports fest, banner raising ceremony, trade fairs, Miss Pagadian beauty contest, and other activities.


Zamboanga del Sur Anniversary - As the capital of Zamboanga del Sur province, Pagadian City hosts the provincial celebration Zamboanga del Sur Anniversary in September. Here you'll expect some agro-trade exhibits, a civic-military parade, cultural presentation and sports competitions.


Megayon Festival - This festival is a week-long celebration that coincides with the Zamboanga del Sur anniversary in September. Megayon Festival celebrates the tri-people settlers of the province: the Subanens, Bangsamoro Muslims, and Christians. Megayon is a Subanen word that means unity and solidarity. The festival's main purpose is to promote unity and understanding among the three cultures.
4. Tourist attractions are just a few trips away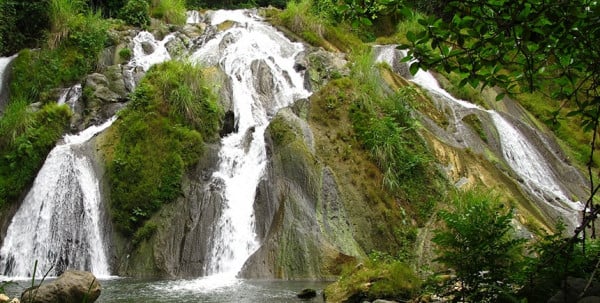 Living in Pagadian City means you are closer to so many wonders of nature and places fit for relaxation. Whether you want a chill vacation or an adventure trip, Pagadian has a lot in store for you and your loved ones. Check out these must-see places in Pagadian City.
Pagadian City is also rich with geographical land and sea formations and most of them have become tourist attractions. For beaches, it has the White Sand beach, Muricay beach, Poloyagan beach, and Bomba beach. Most of them are relatively undeveloped. As for mountains and hill formations, Mt. Palpalan, Mt. Susong Dalaga, and Mt. Pinokis are the main ones and are also natural attractions, especially for mountaineers, while Dumagoc Hill, Bulatoc Hill, and Bogo Hill make up the lesser elevations. Mt. Palpalan Falls, Ditoray Falls, Lourdes Falls, Pulacan Falls, and Lison Valley Falls constitute the major waterfalls in the area. Kendis Cave and Manga Cave, on the other hand, are Pagadian's very own natural crevices, both of which are under study.
Mountains - Pagadian City is rich in hills and mountains perfect for adventure travelers seeking hiking spots. Mt. Palpalan, Mt. Susong Dalaga, and Mt. Pinokis are the main ones and are also natural attractions, especially for mountaineers, while Dumagoc Hill, Bulatoc Hill, and Bogo Hill make up the lesser elevations.
Beaches - If you're an island-lover, you'd definitely enjoy living in Pagadian City as it is brimming with pristine beaches that will allow you to escape the stress. Pagadian City has White Sand beach, Muricay beach, Dao-Dao Islands, Poloyagan beach, and Bomba beach, where most of them are relatively undeveloped. Each of them offers a unique view that your eyes will feast on but the common sights you can expect are white sand shore and clear waters.

Waterfalls - Love chasing waterfalls? Pagadian City will help you with that with its numerous stunning falls that will take your breath away. Pagadian City's waterfalls include Pulacan Falls, Lison Valley Waterfalls, Lourdes Waterfalls, Manga Falls, and Ditoray Waterfalls. Some of these falls are untouched and teeming with rich flora and fauna while others are perfect for picnics and swimming.

Caves - Pagadian City is also home to interesting caves like Kendis Cave, Manga Caves, and Guipos Cave.
5. One of the most livable cities in Mindanao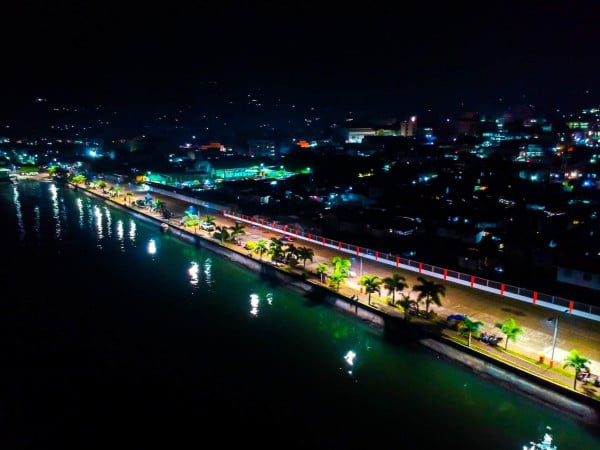 According to the survey conducted by Mindanao Economic Boom (MEB), Pagadian City is one of the 10 most livable cities in Mindanao, placing at number eight. 93% of the barangays in Pagadian City are powered by Zamboanga del Sur Electric Cooperative (ZAMSURECO); approximately 71.52% of households were noted to have level 3 water supply services, and the city has abundant sources of water available for domestic use such as springs and deep wells.
6. A place teeming with opportunities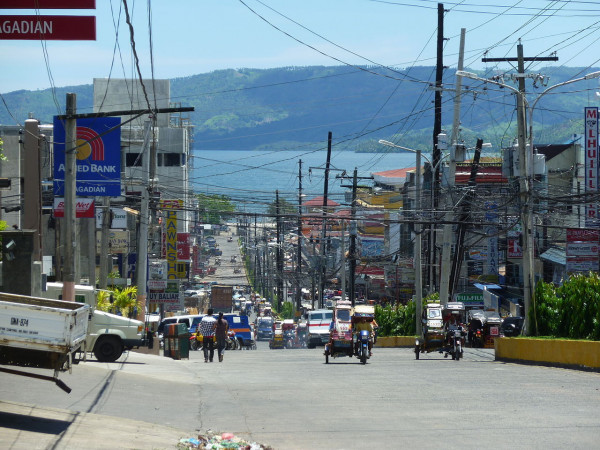 Pagadian City is a thriving area in Mindanao making it an ideal place for those who want to start a new career or business. Since it is located on Pagadian Bay, it is a major port shipping rice and corn, and coconuts are the region's main commercial crop. The primary source of income for many locals are fishing and lumbering but the opportunities are not limited to those only two aforementioned.
7. Low cost of living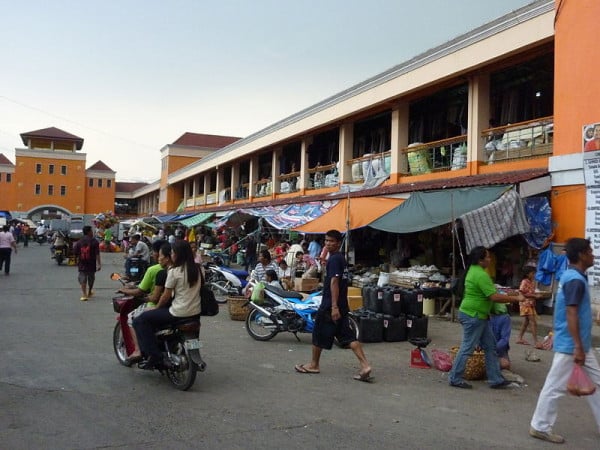 Compared to Metro Manila, the cost of living in Pagadian City is more affordable. From the transportation and food to house and lot for sale Philippines, Pagadian City is the friendlier choice for those who are living on a shoestring budget.
Find the best property investment in Pagadian City through Lumina Homes.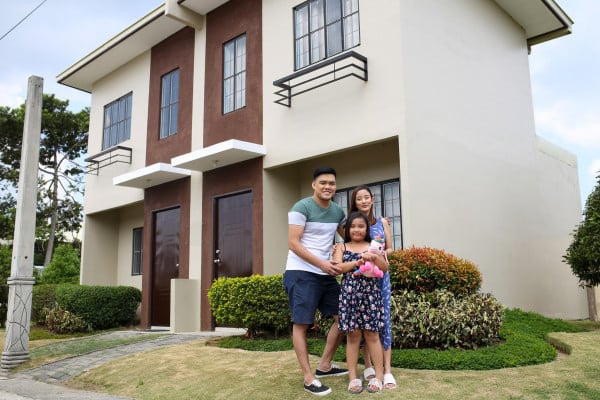 Thinking of moving to Zamboanga del Sur for good? Or just want to build a new house in your hometown? Lumina Homes is an ideal choice for choosing the best developer for affordable property investment for OFWs and citydwellers.
Lumina Homes is the affordable housing arm of Vista Land, the Philippines' largest homebuilder known for housing brands including Camella, Lessandra, and Vista Residences among others.
Through its low cost housing, getting the dream house and lot is made achievable for every Juan as one of the missions of Lumina Homes is to provide low cost housing in the Philippines that will make the dream of owning a house and lot more achievable.
What's great about the Lumina properties, aside from its affordability, is that all projects have great amenities and are strategically located near major establishments, schools, and transportation hubs to maximize the way you live in the province.
Lumina Pagadian: Where you'll get your money's worth
Lumina Pagadian is an 11.4-hectare project with more than 1,400 housing units offered. It is located in Brgy. Tiguma, Pagadian City, Zamboanga del Sur.
If you are looking for a budget-friendly townhouse for sale Philippines in a new, foreign place across the country, or an Overseas Filipino Worker who wants to invest in another property in Pagadian, you'll not regret choosing Lumina Homes.
Here's everything you need to know about Lumina Pagadian:
Amenities
24/7 Security Guardhouse

Basketball Court

Community Hall

Park and Playground
Lumina Pagadian is near:
Marketplace & Malls
Trace Arcade

Jollibee Tiguma

Tiguma Market
School, Colleges & Universities
Unibersidad de Zamboanga

Pagadian Capitol College

Tiguma Elementary School
Hospitals & Clinics
Pagadian Doctors Hospital

Hofileña Hospital

Pagadian City Medical Center
Churches
Tiguma Catholic Church

Tiguma Adventist Church
Major Roads, Highways, & Expressways
Transport Terminals
Pagadian City Airport

Pagadian City Integrated Bus Terminal
Local Government Offices
National Food Authority

Department of Agriculture

BJMP
House and Lot in Pagadian City:
Aimee Rowhouse:

It is a 22 square meter home on a regular 36 square meter lot. Its features include a living area, dining & kitchen, 1 bedroom provision, 1 toilet & bath, and service area.

Angeli Townhouse:

It is a 42 square meter home on a regular 36 square meter lot. Its features include a living area, dining & kitchen, 3 bedroom provision, 1 toilet & bath, 1 carport provision, and service area.
Payment Options: pag ibig housing loan, bank financing, spot cash
PAG-IBIG HOUSING LOAN
Offers lowest possible interest rate

14 months of down payment term

Maximum of 30 years loan term
BANK FINANCING
Fast approval of home loan

16 months of down payment term

Maximum of 20 years loan term
DEFERRED
24 months of payment, 0% interest rate

Just standard requirements needed
SPOT CASH
The client may pay the full total contract price and will be eligible for discount:

10% discount if the payment was made 7 days within the reservation date

8% if made within the reservation month

6% if payment was made within 30 days from reservation fee
That being said, what property investment for OFWs is better and more affordable than Lumina Pagadian?
HOW TO GET THERE
Via Commute
The site is just a 10 to 15-minute ride and 7 kilometers away from Pagadian city proper with a minimum fare of 30 pesos via tricycle. From Gaisano Capital, take a tricycle direct to Lumina Pagadian site.
Via Private Vehicle
From Gaisano Capital Pagadian (located at city proper), take the Rizal Avenue road going to Brgy. Tiguma. Upon reaching Shell gasoline station in Brgy. Tiguma, take the barangay road going to Lenienza. Upon reaching the National Food Authority office and bodega, right after its fence, take a left turn.
Get your money's worth with Lumina Pagadian. Start investing in a new property now where your family can live comfortably or make it a new source of income in the future. Contact us now and let Lumina Homes help you on your real estate investment journey to build your dream home.
Related Articles:
Lumina Joins Lamudi Online Housing Fair

Lumina Homes, First Real Estate Brand To Open On GCash App's GLife
***
For more information about the affordable house and lot for sale of Lumina Homes, please contact (0917) 629 6523.

Try our Home Loan Calculator
Loan Calculator
Try Lumina Homes' loan calculator and get an estimate computation for your preferred Lumina property and home model.