Christmas Decor Trends to try this Holiday Season
5 December 2022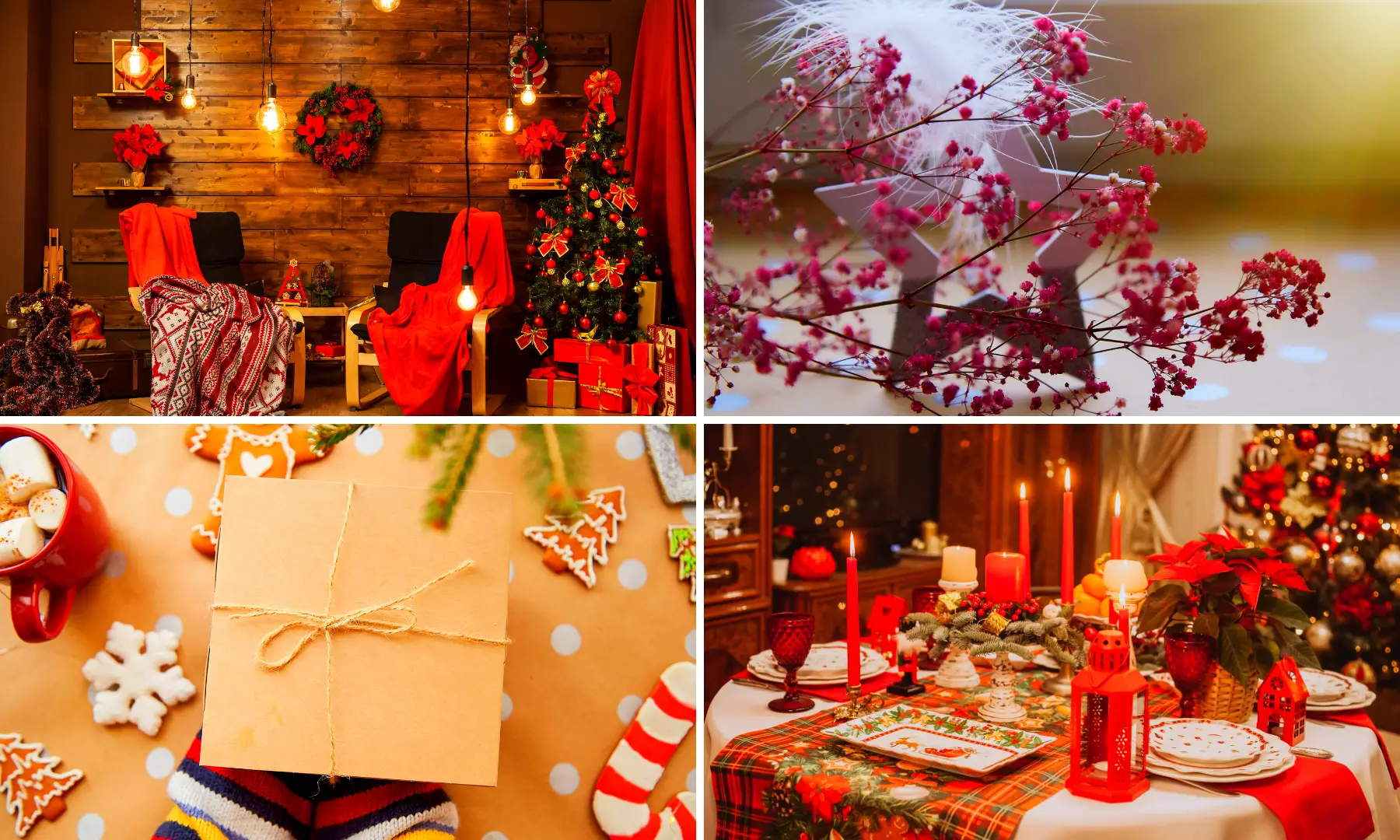 We could all use some nice old-fashioned stress-free bring-the-neighbors-too Christmas celebrations in 2022 after the jerky festivities of the previous year and the total washout Christmas in 2020.
For us, December and January are among the year's most memorable months because we get to bring down the boxes from the attic and decorate our house and lot in the Philippines with trees, gorgeous garland, and lights while listening to Christmas music - one of the blissful ways to celebrate Christmas traditions with the entire family. This year, in addition to our usual decorations, we'll be using plenty of vivid hues and eco-friendly components to spruce up the place for the holidays.
It's a good thing that we may get a new viewpoint on how to do Christmas decor at home by being aware of the newest trends!
Christmas Décor Trends 2022
At Christmas, in particular, it's impossible to pin down fashion trends in a single bucket. No matter your preferred style in interior design for your home investment, you can always find something fresh and modern to use. Here are some of the expected major shifts in the market for the Christmas trends 2022:
Brighter holiday decorations
When it comes to decking the halls for the holidays, lights of all shapes and sizes are a must. Nonetheless, Christmas light sales are up this year compared to 2021. In recent years, sales data shows a 238% increase in the popularity of Christmas lights. Due to the epidemic, buyers reportedly invested in Christmas lights this year.
With this current trend, floating candles and brightly illuminated orbs are two of this year's must-have items for holiday decorating. These lights are also suitable for the popular rustic or holiday theme this season. There will also be a resurgence of traditional Christmas decorations such as fairy lights, illuminated Christmas wreaths, and terrariums made to resemble snow globes.
More organic colors for your Christmas decor
The usage of eco-friendly decorations during the holiday season was a popular trend in 2021. This year, you can count on seeing a resurgence in the popularity of this approach to holiday decor.
The color scheme for this Christmas period is white with touches of wood and terra cotta, and you may add light green ornaments to that. The earthy brown tones in this color scheme are sure to create a cozy, rustic atmosphere. Your white faux snow-covered branches Christmas tree will look beautiful with Christmas decor trends natural materials like stone, linen, wood, and cork as ornaments. In addition, incorporating earthy tones into your home decor is also a great way to accent your dishes, glasses, and candlesticks.
Nature-inspired decor Christmas trends
In addition to white, warm caramel tones may be paired with earthy accents and given a more rustic appearance by using a combination of natural materials. To achieve this style, stock up on flowery, wildlife-themed decorations and poinsettias. This year's Christmas decorating trend demonstrates that evergreens are versatile enough to be used for more than just Christmas trees. Small potted plants or faux greenery look nice on a table, and a wreath on the wall is always a nice touch.
Craftiness and practicability
As sustainability remains a top focus in 2019, companies will make an effort to create products with green credentials. You may help the environment and show your holiday spirit by decorating your table with artisanal, handcrafted, paper-mâché, recycled glass, wooden decorations, recyclable crackers, and recycled glassware.
Sustainable ornaments are beneficial in more ways than one and the good thing is, you can get these cheap decors in Manila! These embellishments, such as paper decorations, are not only inexpensive but also practical. Eco-friendly gift wrapping is one of the most festive eco-friendly holiday embellishments. You can forget about ever having to purchase wrapping paper again thanks to ecological alternatives.
Traditional style festive season
One of the most popular Christmas decorating themes in 2022 is a throwback to simpler times, as life is beginning to settle back into a usual pattern after a period of disruption. All of society has been altered in profound ways by the pandemic and the gradual return to normalcy around the globe has made nostalgia for Christmases past a popular theme this year.
In spite of this, every year during the Christmas season, the most prominent aspect of any home's décor is the customary Christmas decorations. On the other hand, this year there will likely be a greater number of houses decorated in this manner.
Throughout history, Christmas decorations have often been over the top. The maximalism that was so popular a few years ago is back in style in 2018. Simple, monochromatic Christmas decorations are so last century. This year, there will be a greater emphasis on the use of colorful glass in the form of bud vases, tealight holders, ornament bowls, and tiered serving trays.
Moreover, using the colors red and gold in your holiday décor is another tried-and-true method for recreating a quintessential Christmas atmosphere this year. You may also use various tones of green as a complementary hue. Traditional Christmas cheer may be achieved with the help of nutcracker ornaments for your tree decorations, antique Christmas decorations, antique tableware, paper ornaments, and inherited tablecloths.
Vibrant color decor trends
One of the main 2022 Christmas trends will likely be the use of bright colors and unconventional decorations.
Using bright, chunky, ceramic Christmas trees and patterned glass is a great way to add a holiday spirit to your home for festive celebrations. Also, some of the more common summer party decorations, such as lanterns, honeycomb Christmas trees, and festoon lights, will be prominent in this year's Christmas displays. This year's color palettes will include a lot of hot hues, such as soft pinks, oranges, blues, and purples.
Bask in Christmas Time Honoured Traditions with a Home Investment
The home is a safe haven where loved ones may spend quality time together and forget about the stresses of life in the outside world. As a bonus, it's the kind of environment where anybody can feel at ease talking about anything.
That is why with the coming of the Yuletide Season, there is nothing more comforting than seeing your own house and lot in the Philippines decorated for Christmas, and for many of us, that's truer than ever this year!
The greatest expression of love a family can give you this Christmas season is the gift of an affordable house and lot. The fresh start and expanded horizons that come with moving into your brand new Lumina Homes unit are ideal for celebrating the holiday season and welcoming in the new year. Be more liberal with your home space in this season of festivities and cherish the freedom of decorating your home with that vintage glamour.
Reserve now your pick of affordable house and lot for sale unit from Lumina Homes and welcome the fresh air and modern conveniences of the space your can call your own.

Try our Home Loan Calculator
Loan Calculator
Try Lumina Homes' loan calculator and get an estimate computation for your preferred Lumina property and home model.