Best Locations to Buy an Affordable House and Lot in Bulacan
9 March 2023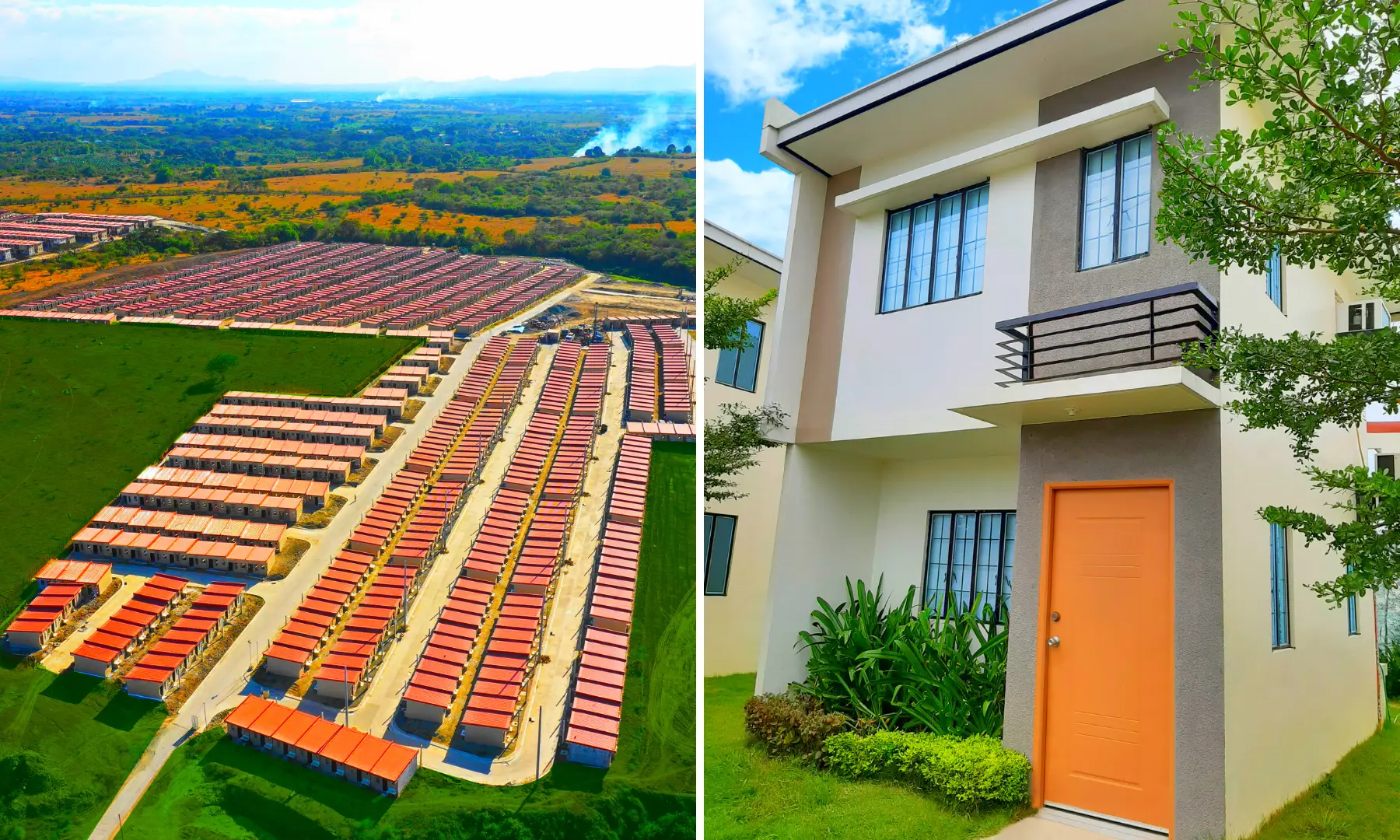 When hunting for the best deal on a residential real estate property, home location is the cornerstone of every aspiring property owner's buying journey. Does it have easy and convenient access to essential spaces and establishments, such as academic institutions, clinics and hospitals, marketplaces and malls?
Moreover, is it located in a secure, gated community where there are little to zero crimes recorded? Are there accessible means of transportation for commuters and workers in a neighboring province or city? Is it flood-prone, or situated in a crowded area with no trees to provide shade and lower surface and air temperatures?
These are just some of the good questions that you need to ask yourself when considering buying a quality yet affordable house and lot for sale in Bulacan or in any area within the Philippines. Aside from those important questions, there are other factors to consider to make your home hunting really worthwhile in the end. In this article, let Lumina Homes, an affordable house and lot provider and Vista Land's housing arm for more than ten years, walk you through Bulacan and its best areas to look for a place that you can truly call your home.
Hunting for a house and lot for sale? Bulacan has these excellent locations for you!
Bulacan is a prosperous province in Central Luzon. Its strategic location makes it a hotspot for real estate developers and homebuyers to invest their hard-earned money in. Lumina Homes, as a real estate developer and housing brand, has these areas in Bulacan to recommend to you.
1. Provincial but convenient living in San Miguel
Kickstarting our list with San Miguel — a rustic rural community with urban perks for residents and visitors. It is home to the famous Biak na Bato National Park, a natural tourist spot for adrenaline junkies to enjoy hiking in challenging mountains, swimming under majestic waterfalls, and spelunking through eye-catching caves. It is a historical site as this used to be the headquarters of our Katipuneros during the Spanish occupation.
Aside from this, you will not be inconvenienced by San Miguel's variety of business establishments to aid your daily living. It is near marketplaces (San Miguel Public Market, Puregold San Miguel, and RCS Supermarket), resorts for weekend family bonding (Bim's Farm Resort, Car-Reby's Hotel And Resort, Farm Master Resort, and Isla Pag-asa Garden Resort, to name only a few).
For food items, San Miguel is known for their sweet pastillas and chicharron. But if you want to have a thorough taste of San Miguel's cuisine, check and visit its various eateries and food stops, which are located near Lumina San Miguel. This upcoming Holy Week, San Miguel is the site of the Banal na Bundok for pilgrims and religious families.
Lumina San Miguel Location: Brgy. Buliran, San Miguel, Bulacan
2. Lead a progressive lifestyle in Baliwag
Baliwag is officially the fourth component city in Bulacan after the plebiscite in December last year! This is a huge testament to its booming economy. Its cityhood means there will be more employment opportunities for residents, which aspiring homebuyers like you should take advantage of. Consider Baliwag as your residential choice if you want to enjoy its perks and amenities while being relaxed at a provincial backdrop in Lumina Baliwag.
Baliwag's convenience is undeniable: it hosts major industries such as automotive, chicken production, food processing, and pyrotechnics, among others. It also hosts several marketplaces and malls, such as SM City Baliuag, Savemore Supermarket, and Puregold. For tourist and leisure attractions, it offers the Artisan Street, Baliuag Christmas Night Market, Baliuag Heroes' Park, and Baliuag Museum and Library, among many others.
For transportation, it does not fall short of public utility vehicles for public commuting, including provincial buses, jeepneys, SUVs, and tricycles. It is also home to the Baliwag Transit, a major Philippine bus company catering to commuters heading to and from Metro Manila and other Central Luzon provinces. As a major part of Bulacan, residents and guests can also benefit from shorter commute times through the North Luzon Expressway (NLEx).
Worried about having to have your kid commute to a school outside the province? Fret not! The City of Baliwag is near reputable schools, colleges, and universities, including Baliuag University, Montessori De Sagrada Familia, and National University - Baliuag. These are just a few minutes from Lumina Baliwag, an 8-hectare community with amenities such as a basketball court, gazebo, mini-gardens, and playgrounds for your kids.
Lumina Baliwag Location: Brgy. Pagala, Baliwag, Bulacan
3. Enjoy quality lifestyle perks in Calumpit
In the first-class municipality of Calumpit, present and future residents will get to enjoy quality lifestyle perks while enjoying the peace of living in Lumina Residences Bulacan. Just like the first three Bulacan areas, it is strategically located to be near vital businesses and establishments for homeowners. It is just a few minutes reachable from Bulacan's top universities, such as the Main Campus of Bulacan State University, Centro Escolar University in Malolos City, and La Consolacion University Philippines.
What is more, a weekend spent with loved ones at leisure spots would not be a problem, as Lumina Residences Bulacan is nearby hotels, resorts with a swimming pool to pamper yourselves, and tourist spots for homeowners as well as for tourists. Being near Malolos City, Bulacan's capital, proximity to all vital perks is being vastly enjoyed by Calumpit residents. Lumina Residences Bulacan, as part of Vista Land & Lifescapes Masterplan, which includes Vista Mall Malolos and Camella Provence, residency in Calumpit is a homeowner's dream that can be realized if you invest in Lumina Homes.
Finally, business and employment opportunities await you in Calumpit. With just an hour away from the capital region, and potentially even a shorter commute time because of the development and construction of more transport infrastructure, living in Calumpit for Manila workers would not be a hassle anymore. After a tiring week at work, you can visit the famous and historical Barasoain Church to spiritually connect back to God and thank Him for the gift of life.
Lumina Residences Bulacan Location: Brgy. Rueda Plaridel and Brgy. Buguion Calumpit, Bulacan
4. Experience Pandi's safe and accessible community
Introducing Lumina Pandi: a Bulacan area where rustic environment meets progressive living. The municipality prides itself on being environmentally friendly with cleaner air and minimal road traffic, which are absolutely indispensable if you previously spent residency in a location where it's the polar opposite.
For starters, in case you didn't know, this Bulacan town is home to Disenyo Pandi — the municipality's homegrown brand that aims for Pandi to become the fashion capital of the Philippines for its vast selection of cheap but fashionable clothing items. In fact, Pandi celebrates its founding anniversary with Baro at Saya Festival.
If you live in Pandi, you also allow yourself to be in a historical site where the 'Republic of Real de Kakarong de Sili' took place in 1896. Pandi is where one of the first revolutionary republics came about during the Spanish occupation.
Lumina Pandi is also an excellent location as it is where the biggest water wave park in the country situates — the Amana Waterpark Resort. You never need to worry about where to take your family for vacation, for Amana Waterpark is within reach from Lumina Pandi! If you want other choices to go to, Villa Concepcion Wet And Wild Waves, La Camila Private Pool and Events Place, and Sitio Antonio Wavepool Resort are doubtless stupendous alternatives.
Just like every Lumina community in Bulacan, Pandi makes for an excellent location for your children, as schools and academic institutions, from elementary to college, are just nearby. Some of them are:
Mamerto C. Bernardo Memorial Central School

Siling Bata National High School

Holy Angels' College of Bulacan Inc.

Montessori Academy of Malibu

College of Mary Immaculate

Knox Internationale Technological Institute Inc.

Bulacan Polytechnic College - Pandi Campus

Pandi Technological Institute
Lumina Pandi Location: Brgy. Pinagkuartelan, Pandi, Bulacan
The best house and lot locations in the Philippines lie in its proximity to vital establishments and businesses for convenience. All of the abovementioned locations in Bulacan have these perks and amenities. Get your Bulacan house and lot in the Philippines today and enjoy being near urban perks while nestled in a peaceful rural community through Lumina Homes!

Try our Home Loan Calculator
Loan Calculator
Try Lumina Homes' loan calculator and get an estimate computation for your preferred Lumina property and home model.