Major Features in Choosing a Home Location
4 March 2021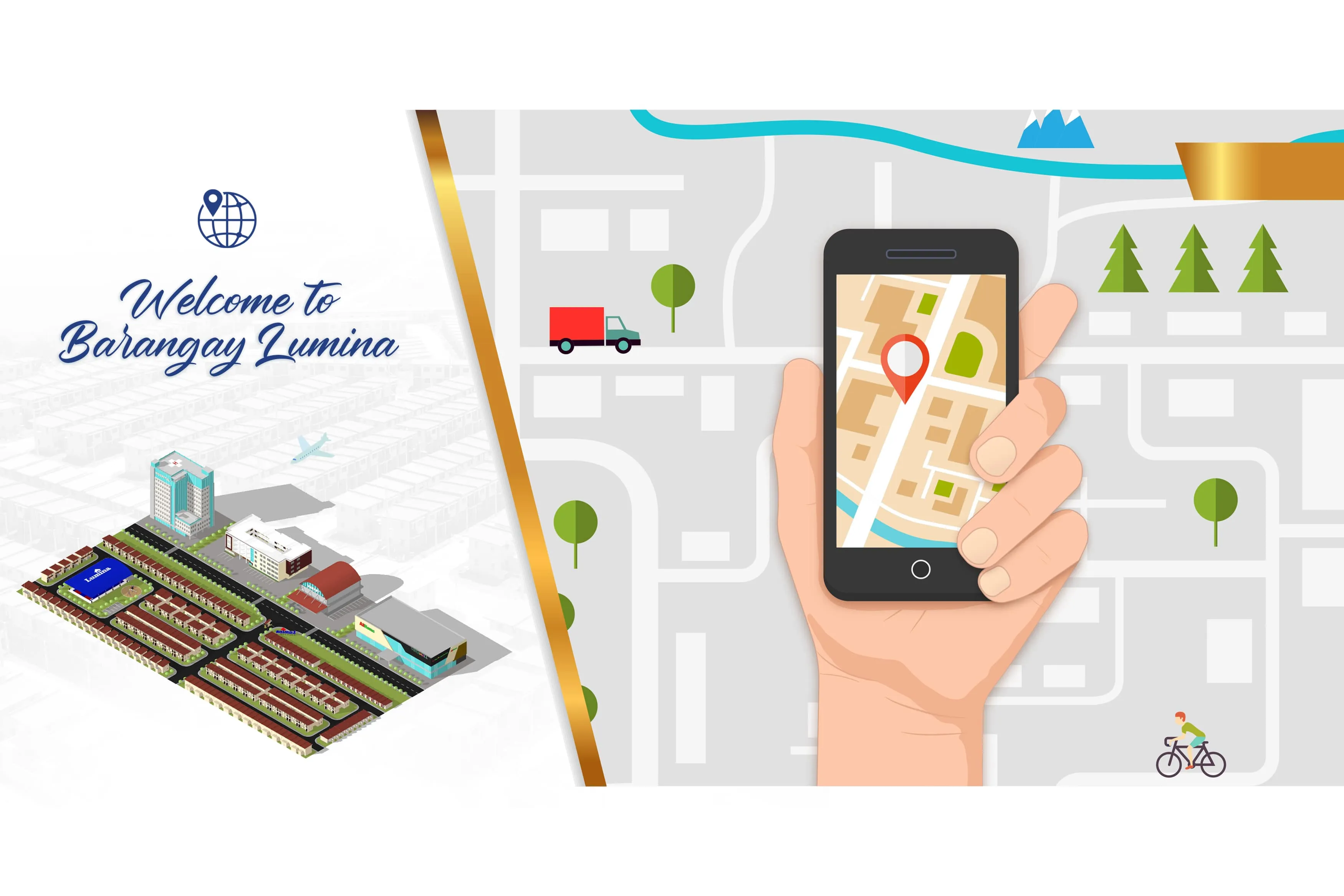 The number of people who prefer to live in the provinces near the Metro is surging these days. More people aim to buy a much affordable house and lot than the ones offered in the city. Some even prefer less crowded places to reside in as this would be good for their physical and mental health, even after this pandemic.
We always hear that when choosing a home, you should prioritize "Location, location, location" since it is a common mantra in real estate. It may be a piece of good advice, but most people have no idea what it means.
Just like how first-time homebuyers are confused about the steps on buying an affordable house and lot, looking for the right location can be simple. Especially if you are geared-up on what are the major features to consider when choosing a home location. When buying a property, you should do it with a plan in mind, so this list might help you ease out your worries.
What are the major features in choosing the right home location?
1. Job Opportunities in the Vicinity
The first thing that a homebuyer should consider would be the availability of livelihood. Of course, everybody needs a source of income to live decently. You can research the buildings or offices that are available near the area and make sure that your previous job experiences will somehow match the positions they are offering. You could also check on the products or services that are most popular within the vicinity if you are aiming to establish your own business. Nowadays, when we can do the work from home setup, all we need to check is a stable internet connection and visualizing your workspace on your house model of choice.
2. Neighborhood
The appeal of the neighborhood may mainly be a matter of personal choice. So the best way to say it: "Buy in a location where you can picture yourself living in that area as a community that is best for your family."
When I say picture out, it is not just the present that matters, but future ones as well. The upcoming developments in the area like new hospitals, schools, public transportation, and other infrastructure can dramatically change how you visualize living in that community.
3. Proximity to Daily Activities
Proximity to daily activities and basic needs will help you ensure your family's health and your life's sustainability in that area.
In terms of accessibility, another essential thing to consider is if the house and lot you are eyeing are near the major roads and highways. You will not have any problem going to and fro the city since you can easily access the major roads and highways going to the Metro. It will ease your travel and save you a lot of time on the road, whether it be through public transportation or via private vehicle.
4. Safety and Security of the Area
Talking about health and sustainability, the last but not the least thing to check is the area's safety and security. Does the community you would like to reside in have a 24/7 guardhouse that will ensure its security? Security and safety are vital, especially if you travel a lot or have little children who need to be cared for. It's easier to breathe when you know that your family is safe in the community they are living in.
Choosing a good home location is not entirely subjective. It should be based on the criteria that you set that will match both your lifestyle and needs.
Suppose you are looking for an affordable yet durable house and lot for sale in Tanza, Cavite. Let us use the assessment based on the criteria that we have made above.
Brgy. Bagtas, Tanza, Cavite
Job Opportunities.
Lumina Tanza is a 500-hectare master-planned community that is 30-45 minutes away from Pasay, Manila.
Neighborhood.
Marketplace, Malls, & Leisure Areas
Vistamall Tanza

Puregold Tanza

Tanza Oasis Hotel and Resort
Major Roads, Highways, & Expressways
CALAX

CAVITEX

Governor's Drive
Transport Terminals
Cavite Gateway Terminal

Vistamall Tanza P2P Terminal
Local Government Offices
Provincial Government of Cavite

Bureau of Internal Revenue

PhilHealth Office
Proximity to Daily Activities.
Schools, Colleges, & Universities
Good Tree International School

Tanza National Comprehensive Highschool

Cavite State University (Main Campus)
Hospitals & Clinics
M.V. Santiago Health Care

Divine Grace Medical Center

Gen. Emilio Aguinaldo Memorial Hospital
Places of Worship
Iglesia Ni Cristo

St. Jude Parish Church

Diocesan Shrine of St. Augustine
Safety and Security in the Area.
Lumina Tanza has the following amenities:
Covered Court

Parks and Playground

Shuttle Service

Guarded Entrance

Perimeter Fence
Related Articles:

Try our Home Loan Calculator
Loan Calculator
Try Lumina Homes' loan calculator and get an estimate computation for your preferred Lumina property and home model.