Be a Techy on a Budget with these Affordable Smart Home Devices this 2022
18 February 2022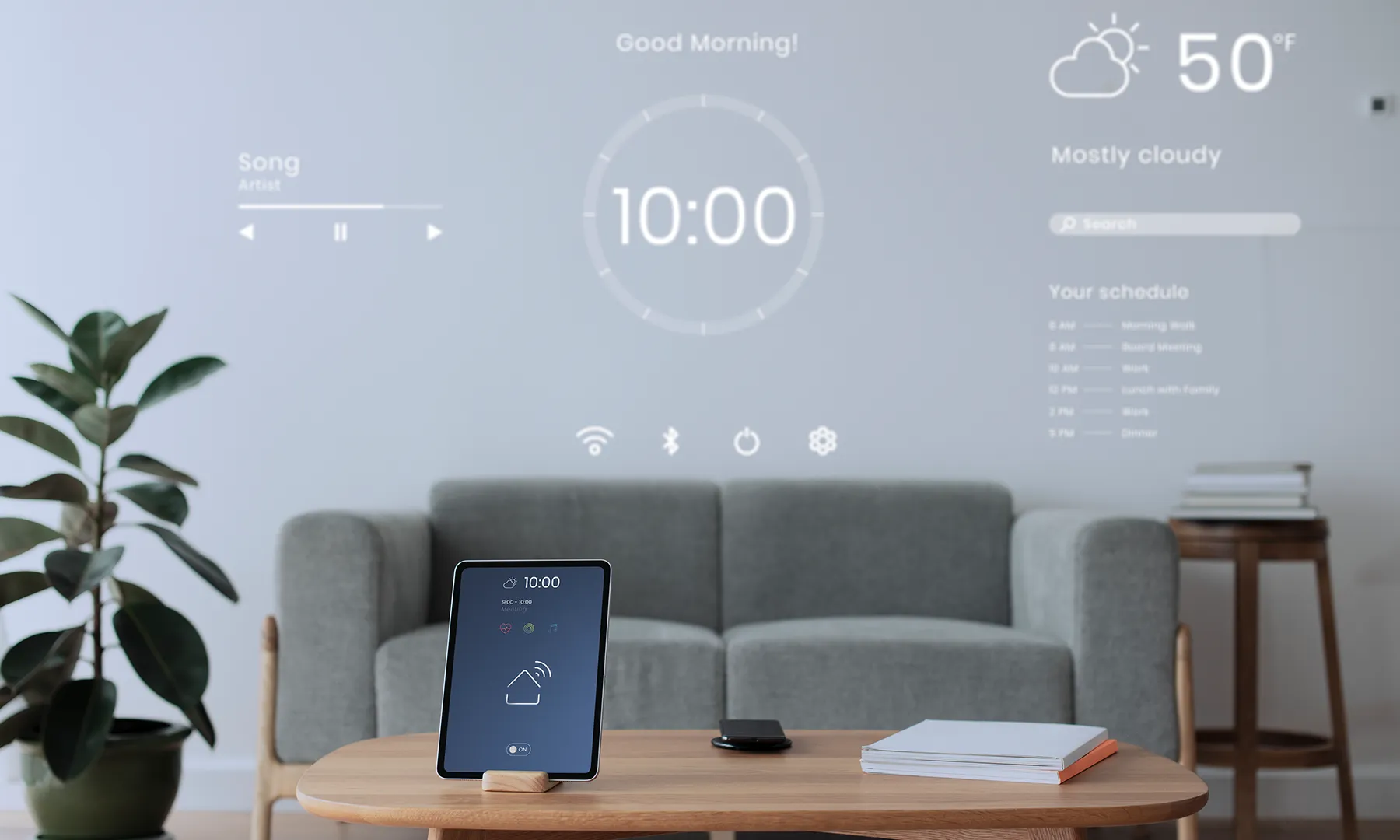 We commonly think that you may have to spend a lot of money if you want to own smart home gadgets, from Wi-Fi fridges to linked TVs. With this time of pandemic that we are all inspired to be Home Buddies, you surely know that you don't have to break the bank to achieve that smart home!
Having an intelligent house is no longer only for the wealthy. Google, Amazon, Apple, and a slew of third-party developers have made it simpler and more inexpensive than ever before to bring your home online. To make your house more comfortable and convenient, you may install smart appliances and equipment that you can operate from any location.
A smart home is a wonderful investment at this time since you can get large discounts on speakers, security cameras, light bulbs as well as robot vacuums, and more, then build a central hub for all of your devices. All of these products are compatible with Amazon Alexa and Google Assistant, making your life simpler and more efficient.
Cheap smart home devices
There is a selection of the best smart home devices that may help you start constructing your smart home, whether you want to customize your lights, stream music, or safeguard your house.
1. Nanoleaf Essentials A19 smart lights
There are a variety of screw types to choose from, and each bulb can be programmed to emit a variety of colors, brightness levels, and schedules through an app. Also, you don't have to buy a separate internet connection; just insert it in a free outlet, scan its barcode, and you'll be online in no time.
What's the greatest part of this best cheap smart home device? You can buy these smart lights for a cheap price. Start with one for better saturation – and Circadian Lighting to increase your mode – before easily increasing your linked setup as and when you need it to be more. To ensure fewer interruptions, they're Thread-enabled, which means they can join a network model with other suitable smart kits.
2. Echo Dot (3rd generation)
The most popular Voice-activated smart speakers, Echo Dot, works with Alexa and can answer inquiries and set alarms as well as check the weather. With the speech command of your voice, you can control your connected smart home gadgets. Using Alexa is as simple as asking for what you want to do.
There are several services that allow you to use your voice to play music, such as Amazon Music, Apple Music, Spotify, Pandora, and more. It's easy to learn new things using Alexa's more than 50,000 abilities.
3. Google Nest Mini Smart Speaker
If you have a Pixel phone or prefer Google Assistant to Amazon Alexa, the Google Nest Mini is another one of the finest affordable smart devices for you. Several touch-screen features, like the ability to play and stop the nice sound quality music and open Google Assistant are covered by the Google Nest Mini's fabric. Because it has an additional microphone, the device is able to pick up "Hey Google" orders even from a distance.
4. Wemo Wi-Fi Smart Plug
This Wi-Fi smart plug is one of the most affordable smart home gadgets and a top pick for smart plugs in general. In terms of size, it's even smaller than its predecessor, the Wemo Mini. The Wemo Wi-Fi Smart Plug does operate with all the main smart assistants. However, it doesn't feature energy monitoring like other smart plugs.
Suppose you don't feel like using your voice or an app to switch your appliance on or off. You may just flick the switch on the Wemo. Additionally, it includes a brilliant "Away Mode" feature. With the help of which, you may give the impression that you're home even when you're not.
5. Arlo Pro 2 Security Camera System
The Arlo Pro two-camera security system will keep your house safe. Two cameras, rechargeable batteries, a power adapter and cable, a wall mount, and a base station are included in the best security system. The Arlo Pro cameras are waterproof and can work in temperatures up to 122 degrees Fahrenheit, making this an ideal gadget for indoor and outdoor use. The Arlo Pro is a completely wireless security camera that captures video in 1080p HD with powerful motion detection to capture every angle and make sure no moment is missed. Smart sirens may be activated remotely or when motion or sound is detected by the security system. Using Alexa, the camera can be used to watch your house from afar, thanks to an app that connects with the device.
6. Hive Window or Door Sensor
When you're halfway to work and wondering whether you left a window open, it's the worst feeling. Hive's sensor may be placed throughout your house to keep tabs on your portals. Everything about your car may be monitored with this app. As an added layer of protection, set the system to notify you through your mobile phone or Apple Watch when you leave the house and a door or window is opened.
7. Eufy Video Doorbell
If you consider value for money plus performance as the perfect combo, Eufy is an outstanding choice! And, it does it without incurring monthly cloud storage costs since it keeps your videos locally. The video quality is outstanding, with HDR technology for better pictures and a 160-degree field of vision and 4:3 aspect ratio – just like Nest's Hello – and the responsiveness is good, with no waiting for interminable buffering.
When trees move in the wind or a cat or automobile passes by your front door, worry no more about getting alerts about it due to its Person Detection, and you can even build personalized answers to let the doorbell do the talking.
8. Smart Wi-Fi Indoor or Outdoor Plug
A smart house requires more than just four walls. This waterproof twin socket is perfect for placing on a patio, porch, or patch of grass for smarter electricity outdoors. A rugged design with IP44 dust and water protection distinguishes this outdoor power supply from the others on the market today. Because it's not your typical extension lead, this one works with all the main smart home platforms third-party devices, such as Amazon's Alexa, Google Assistant, Apple HomeKit, SmartThings, and IFTTT alike.
The Meross multi-plug allows you to plan and timer all of your garden equipment, including lights, sprinklers, and even the pump for your imagined pool, making it one of the top compatible smart home devices you must have. In addition, each socket may be turned on or off independently.
9. Wyze Scale
In terms of smart scales, we think the Wyze Scale is the greatest value for money option due to its feature set and low price of $20. In addition to weight and BMI, the Wyze Scale measures 12 other aspects of health and wellness. These include muscle mass, body water content, lean body weight, and bone density, as well as visceral fat and visceral fat index. Withings Body Plus looks almost as attractive, but its display and software are a little simpler, but it offers Apple Health and Google Fit connectors that may help you view the whole breadth of your fitness journey.
But that's just a small gripe, and the Wyze Scale is a great tool for keeping track of your weight. This is a good choice for your first smart scale purchase, and it will cost you less than all other fitness equipment on the market.
10. Schlage Connect Touchscreen Deadbolt
It's easy to keep your house safe and secure with the Schlage Connect Touchscreen Deadbolt. An on-screen keypad is included with this model of Schlage, allowing for keyless access. This allows each member of your family to have a four-digit code that is simple to remember. You don't have to bother about replacing locks or swapping keys when you use temporary codes. The Schlage Connect is Z-Wave compliant and links to your home automation system, allowing you to remotely lock and open your door.
Amazon Alexa-enabled devices may also be used to unlock the door. The lock has a built-in alarm that can be set in three different settings to notify you when someone leaves or enters your home, as well as any possible security risks.
11. Logitech Harmony Elite Remote Control
You can manage your TV and other smart home gadgets with the Logitech Harmony Elite Remote, which is the ultimate smart home control. The Harmony remote is compatible with Alexa, allowing you to manage your TV and other connected devices with your voice.
With one-touch automation, you may switch on the lights and the TV with a single press of the remote control's buttons. Another benefit is that the Harmony Elite can be used to control other smart home devices such as smart lights, locks, and thermostats with just a single touch. All of your electronic devices may be controlled by a single universal remote, which can integrate up to fifteen different remote controls and various applications.
12. Google Nest Hub
Even while Google's second-generation Nest Hub has a smaller screen than the Nest Hub Max, it costs less than half as much. There is no face-recognition camera or powerful speakers in this smaller version of the phone. Compact and sophisticated in design, this is a good pick for those who want the latest in countertop technology at their fingertips.
The 7-inch smart display screen may be small, but the user-friendly interface makes it easy to use. You can ask Google Assistant for anything, from turning on the light bulbs to launching a YouTube culinary video using three microphones. While there is no lens, Motion Sense technology allows you to activate Quick Gestures by waving your hands in the air, which is perfect for those times when your mouth is full, and your palms are coated in chocolate drool.
These are just some of the newest technology that you need to include in your smart home devices this 2022. But, you can still Level Up 2022 with Lumina Homes' brand new house and lot and unbox spacious and stronger community.
Interested to know more home improvement tips, read:
Some of the innovations to look forward to in buying a house and lot package from Lumina are their eSpacio amenities complete with Tambayan ni Juan and Community Center, a green landscaped or jogging path, and a faster as well as reliable internet connection inside the community.
Complete your goal to Level Up this 2022 now and make your home reservations with Lumina Homes!

Try our Home Loan Calculator
Loan Calculator
Try Lumina Homes' loan calculator and get an estimate computation for your preferred Lumina property and home model.