4 Easy Ways to Declutter your Home
22 January 2022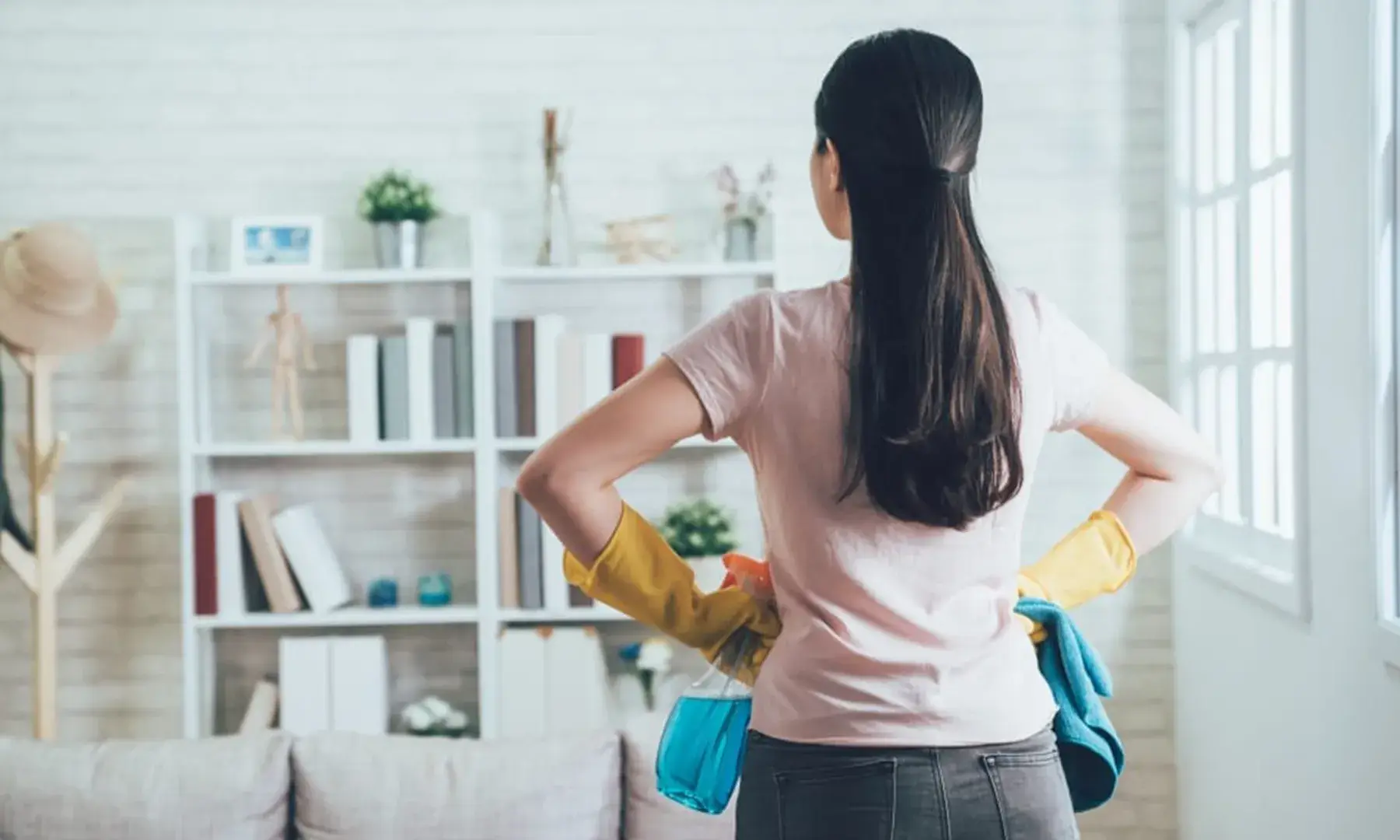 Most of us do not have the time to rationalize and rearrange our crowded drawers, cramped nooks, or cabinet space as frequently as we would want to keep away all the clutter. As a matter of fact, the decluttering process is an annual post-Christmas ritual for many of us.
This is true, especially when the Chinese New Year is coming. In China, the first day of the New Year symbolizes the end of winter; hence the cleaning routine that occurs before the event is also called spring cleaning. The Chinese believe that making an effort to have an orderly house and having an organized space will help to remove the bad luck from last year and prepare your home for the good fortune that will surely arrive in it in the next year. Well, that sounds great!
If you're thinking of starting decluttering your cluttered space one of these days, make sure to prepare all your cleaning supplies beforehand.
Decluttering an entire home may be a daunting chore, but it gets a lot easier if you break it down into small chunks and invest in some great storage solutions. Below are some tips that we collected for you to make decluttering your home more manageable.
Home decluttering tips
You may start to realize that things seem a bit crowded now that most of us spend most of our days at home. Laptops, games, and other trinkets are taking over your kitchen, which is currently also serving as a workspace. Here is a list of easy ways how to have a clutter-free home before the Chinese New Year starts. Free up more space by sorting everything out and enjoy a more peaceful and organized ambiance home with this decluttering tip.
1. Maximize the storage space of your kitchen.
Chinese believe that the kitchen is one room considered the most important part of the house. It is because it is where the food is being prepared and cooked. To maximize the space in your presses, you may add items like spice racks on the back of your cabinet doors, rotating units, and extending rails. Place your trash cans beneath your sink and only keep the kettle and toaster on your kitchen counter to allow more space into your preparation and cooking area.
Make sure to also clean out your fridge and toss away those mysterious spices that have been languishing at the back of your food shelf since who knows when to thoroughly declutter your kitchen and get rid of any items you haven't used in over a year.
2. Use your wall space wisely.
As much as possible, use your walls as storage spaces. In the kitchen, you can put up a pots and pans rack. In your bathroom or laundry room, you can install a toiletry cabinet and assess the vertical space under the sink. Meanwhile, you can hang coat and bag hooks on the wall in your hallway or living rooms aside from putting up some shoe racks on it instead of having cabinets and drawer dividers.
To avoid making your house seem more congested than it already is, be cautious not to overstock your walls by having visual clutter. You can have five storage boxes or storage bags to categorize your stuff before rearranging them into your home. Make sure to allot storage containers for each of these labels:
Trash:

Items that will be put here are those that cannot already be reused.

Recycling bin:

Items that can be reused instead of being thrown away.

For repair: Items that need repairing like shoes that need some resoling.
For charity: Reusable items that you no longer need or use but which someone else may benefit from.
To be put away:

Items that don't belong in the space you're cleaning, such as runners that are left in the kitchen, mugs in bedrooms, and so on.
Everything else that doesn't fit into one of these containers should be placed somewhere else in the room you're cleaning.
3. Make your home office space a paperless work environment.
Spend some time sifting through the piles of papers, documents, letters, and other printed materials that have accumulated in your home office. Discard any papers you don't need, such as bank statements older than six months, which are no longer valid as proof of residence, and keep the rest in a drawer or in a professional organizer that you can quickly reach.
Avoid printing as much as possible. You'll do well for the environment and your home office at the same time with these simple steps in decluttering your workspace.
4. Get rid of old clothes and shoes in your closet.
Maybe the most difficult thing to declutter is your closet, especially for women! When it comes to cleaning out a closet, most people start at the top and work their way down, but this is really the most inefficient method. You'll not only have more room to work, but you'll also feel like you've finished half of the closet.
In cleaning your closet, keep in mind these three questions and ask them about each item if you're having trouble tossing them out:
a) Does it fit?
b) Is it damaged, stained, torn, or faded?
c) Has it been worn in the past year?
As long as you answer "no" to any of these questions or if by just answering yes to "b," then you must place the item in your Trash box. In order to clear up room in your closet, you should store seasonal apparel and emotional things that you don't often use—and yep! Shoes and accessories are included in this.
It's therapeutic to clear out your closet. When you sift through your clothing, shoes, and other neglected items, you're not just clearing out clutter, but you're also clearing your mind. Also, it might help you get rid of any emotional attachments you may have had to these goods. Even while most walk-in closets can be decluttered in an afternoon, it may take as long as a week for those overloaded wardrobes.
Chinese New Year is truly a significant celebration not just for the Chinese but also for people who believe in good luck and fortune. But lucky or not, one thing is for sure—decluttering the rooms in your house can give you a cozy, spacious, and well-ventilated home.
But if you're living in an apartment and realize that your rental space is not enough for you and your family even after you declutter, then you might need to consider investing in a better living space.
Lumina Homes Level Up 2022 includes larger space offers for a more ventilated, cozy, and spacious home living experience. Start the year right and get a bank house for sale with Lumina Homes!
Read more home about house renovation ideas:

Try our Home Loan Calculator
Loan Calculator
Try Lumina Homes' loan calculator and get an estimate computation for your preferred Lumina property and home model.