Real Estate Investment in Malaybalay: Here's Why the Probinsya Life in Bukidnon is Better
7 September 2021
Since the pandemic started, many Filipinos working in the greater Manila area have returned to their provinces for so many reasons aside from the pricy rent—some feel safer from COVID-19 in the province, some want to take time and recharge, while some just want to live the probinsya life they've left and been missing for years. Whatever their reason may be, a probinsya life is, without a doubt, something we should all experience at least once...or for good. The question is: is probinsya life really going to help you physically, mentally, and financially in the years to come?
The short answer is: it depends. But one thing we're certain about is far south of the country lies a landlocked province and a city that might convince you to choose life in the countryside and proceed to real estate investing —Malaybalay City in Bukidnon.
Malaybalay is a peaceful and progressive area in Mindanao that features what you will enjoy in the world, the fullness of life in an ecologically-balanced environment, providing a well-developed livelihood based on agriculture and agro-forest industrial center.
Whether you're providing a primary home for your family or thinking of a new real estate investment, we will help you decide why the city of Malaybalay is an ideal area for your future home.
What you'll love about living in Bukidnon
1. Their culture is very much alive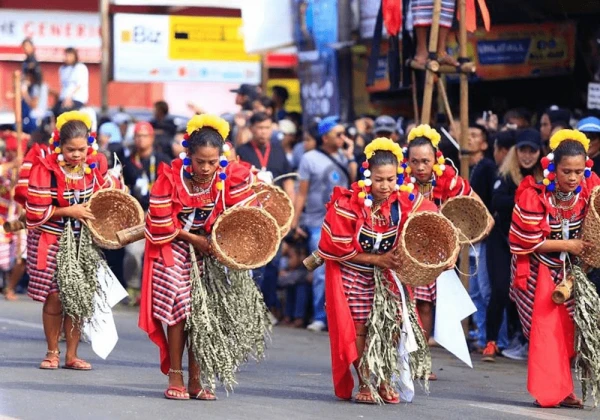 In Bukidnon, there are seven tribes: Talaandig, Higa-onon, Bukidnon, Umayamnon, Matigsalug, Manobo and Tigwahanon. The tribes there are indigenous and their names are derived from the rivers or watershed areas that they inhabited.
And while some other places are consumed by modernity and technology, in the test of time, Province of Bukidnon does not and will not forget their roots, traditions, and culture. To this day, their culture is very much alive and what's great about this is that, even though the Malaybalay Bukidnon is progressing and adapting to the current time, there are locals who ensure that they are keeping what their ancestors have left them through passing the knowledge and practices to the children.
One of their ways to preserve their traditions and culture amid the rise of technology is holding the Kaamulan Festival annually where the locals showcase the unique indigenous culture of Bukidnon. It celebrates the customs and traditions of the seven tribes in Bukidnon.
"Kaamulan" was derived from the Binukid word "amul" meaning "to gather." This gathering can also mean so many things: a datuship ritual, a wedding ceremony, a thanksgiving festival during harvest time, a peace pact, or all of these put together.
2. You are closer to nature.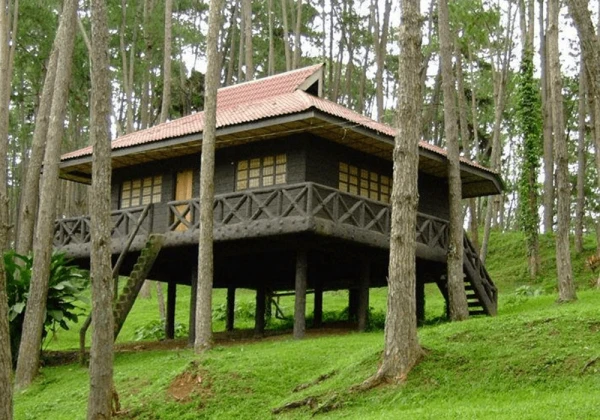 Bukidnon is a landlocked province meaning, you are surrounded by lush greenery. While it lacks the sand and sea, it is still providing its residents a respite from the business of day-to-day life, amazing views to wake up to, and cleaner air to breathe.
Here are some information of the must-visit places in Malaybalay, and Bukidnon in general, that will convince you to take the route to the Food Basket of Mindanao.
Dahilayan Adventure Park - Dahilayan Adventure Park, also known as "Dahilayan," is one of the best places to visit with your family especially if you're with kids. There you can experience the most fun and family-friendly activities including the longest dual zipline in Asia with a size of 840 meters. Even if the rides in Dahilayan Adventure Park seem scary, those are guaranteed safe and fun for all ages. But that's not all, Dahilayan Adventure Park is also a great place to appreciate nature as it is surrounded by lush greenery and breathtaking views.
Monastery of the Transfiguration - Designed by the National Artist of the Philippines for Architecture Leandro Locsin, it's just fair to say that Monastery of the Transfiguration is one of the most iconic landmarks in Bukidnon thanks to its unique pyramid shape.
Monastery of the Transfiguration is the home of the Benedictine monks, and a popular place for people seeking peace, guidance, and prayer. This place is also popular for its Monk's Premium Blend Coffee and Monk's Peanut Butter.
Camp Phillips - This place is one of the most popular attractions in Bukidnon and serves as Del Monte's headquarters in Manolo Fortich. Upon entering the place, you will be welcomed by a giant pineapple statue that tourists never miss to take a photo on. Inside Camp Phillips you will see several American-style houses built by the previous owners of Del Monte for the Del Monte employees.
Kaamulan Nature Park - Want a breather from a stressful day? How about taking a walk at the Kaamulan Nature Park? It is a 500-hectare tree park located within an easy walk from the center of Malaybalay City. There you can walk around, bike, or just sit somewhere where you can enjoy the fresh air while looking at the vast greenery and towering trees. You can also hear the sound of the free-flowing streams, see some houses, go horseback riding, and so much more.
Del Monte Pineapple Plantation - Bukidnon is also home to stretches of pineapple plantations as this fruit is one of the primary produce of Bukidnon. You can even see a vast area of plantations along the highway and Del Monte Philippines operates the largest pineapple plantation.
Mt. Kitanglad - If you crave adventure and love taking greater heights, Mt. Kitanglad is one of the best mountains you should consider hiking. Since it is one of the highest mountains in the country, expect that the trails here will be more challenging but what awaits you are beautiful views and rich biodiversity that make your journey worth it.
Here's a fun story, according to legends, Mt. Kitanglad's name was derived from the word tanglad which means lemon grass. It was named such after a great flood submerged the land and only the mountain's peak, which was the size of a blade of lemon grass was visible.
Mt. Dulang-Dulang - Mindanao surely is home to the highest mountains in the country. One of which is Mt. Dulang-Dulang stands at 2,938 meters above sea level, making it the second highest mountain in the Philippines.
A trip to Mt. Dulang-Dulang will allow you to see amazing views of the lined pine trees, deer, flying lemurs, monkeys, bats, and more. And once you reach the peak, you will see the view of Mt. Apo and the entire Kitanglad range.
3. The climate in Bukidnon is cool year-round.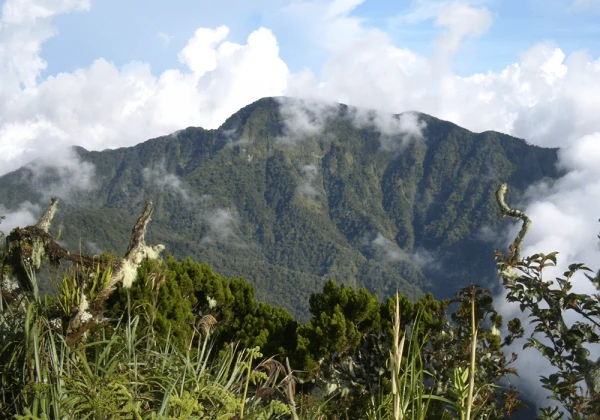 Baguio and Tagaytay City in Luzon are the two most popular places in the country that are usually flooded by tourists looking for some relief from the heat of the metro. But did you know, there is a place in Mindanao that is also cool year round? Bukidnon is relatively cool and moist throughout the year because of its fairly high altitude. So if you're someone who is not bothered by the cold, where else is better to live in than Bukidnon?
4. Good place to start an agricultural business.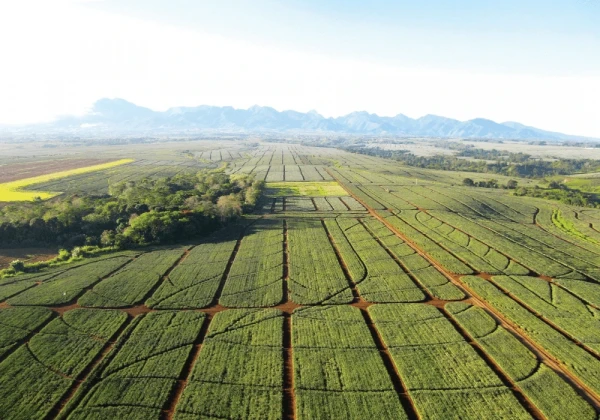 And since Bukidnon has a cool climate most of the year, it makes it a highly suitable location to plant and grow crops and because of this, Bukidnon has a progressive agriculture-based economy. It is a major producer of rice, corn, sugar, coffee, rubber, tomato, cassava, flowers, and of course, pineapples among other fruits and vegetables. Aside from these, it is also a major producer of chicken, hogs, and cattle. Thus, Bukidnon prides itself as the "Food Basket of Mindanao."
Find the best real estate investment in Malaybalay City through Lumina Homes
Thinking of moving to Bukidnon for good? Or just want to venture for real estate investing in your hometown? Lumina Homes is an ideal choice for choosing the best developer for affordable property investment for OFWs (Overseas Filipino Workers) and city dwellers.
Lumina Homes is the affordable housing arm of Vista Land, the Philippines' largest homebuilder known for housing brands including Camella, Lessandra, and Vista Residences among others.
Through its low cost housing, getting the dream house and lot, and escaping the hassle of rent, is made achievable for every Juan as one of the missions of Lumina Homes is to provide low cost housing in the Philippines that will make the dream of investing a house and lot more achievable.
What's great about the Lumina properties, aside from its affordability, is that all projects have great services, amenities and are strategically located near major establishments, schools, and transportation hubs to maximize the way you live in the province.
A Great Property Investment for OFWs & Starting Families
We at Lumina understand the struggle of OFWs dreaming of a better life for their families. Life abroad and away from your loved ones isn't easy. So to help you out plan a brighter future for your family, away from the chaos of the metro, Lumina Malaybalay will aid you to find investing a good home in a good location for a very good price.
Lumina Malaybalay is a 13-hectare property located at Brgy. Casisang Diversion Road, Malaybalay City, Bukidnon with approx. 5 Km or 7 Minutes away from the City's Public Market and other establishments.
If you are looking for a budget-friendly townhouse for sale Philippines in a new, foreign place across the country, or an Overseas Filipino Worker who wants to invest in another property in Malaybalay Bukidnon, you'll not regret choosing Lumina Homes.
Here's every information you need to know about the features and location of Lumina Malaybalay:
Amenities
Multi-purpose Hall
Playground and Parks
Basketball Court
Guarded Entrance Gate
Lumina Malaybalay is near:
Marketplace & Malls
Malaybalay City Public Market
7-Eleven
Gaisano Malaybalay
Major Roads, Highways, & Expressways
School, Colleges & Universities
Bukidnon State University- Annex
Casisang Elementary School
Bukidnon State University- Main Campus
Hospitals & Clinics
Bukidnon Provincial Medical Hospital
Churches
San Isidro Cathedral
Abbey of the Transfiguration
Transport Terminals
Malaybalay City Bus Terminal
Local Government Offices
House and Lot in Malaybalay Bukidnon:
Aimee Rowhouse: It is a 22 square meter house and lot in Malaybalay on a regular 36 square meter lot. Its features include a living area, dining & kitchen, 1 bedroom provision, 1 toilet & bath, and service area.
Angeli Townhouse: It is a 42 square meter house and lot in Malaybalay on a regular 36 square meter lot. Its features include a living area, dining & kitchen, 3 bedroom provision, 1 toilet & bath, 1 carport provision, and service area.
Angeli Duplex: It is a 42 square meter house and lot for sale in Malaybalay on a regular 54 square meter lot. Its features include a living area, dining & kitchen, 3 bedroom provision, 1 toilet & bath, 1 carport provision, and service area.
Angeli Single Firewall: It is a 42 square meter house and lot for sale in Malaybalay City on a regular 54 square meter lot. Its features include a living area, dining & kitchen, 3 bedroom provision, 1 toilet & bath, 1 carport provision, and service area.
Payment Options for real estate investment in Malaybalay: Pag-IBIG housing loan, Bank Financing, Spot Cash
PAG-IBIG HOUSING LOAN
Offers lowest possible interest rate
14 months of down payment term
Maximum of 30 years loan term
BANK FINANCING
Fast approval of home loan
16 months of down payment term
Maximum of 20 years loan term
DEFERRED
24 months of payment, 0% interest rate
Just standard requirements needed
SPOT CASH
The client may pay the full total contract price and will be eligible for discount:
10% discount if the payment was made 7 days within the reservation date
8% if made within the reservation month
6% if payment was made within 30 days from reservation fee
That being said, what property investment for OFWs is better and more affordable than Lumina Malaybalay?
HOW TO GET THERE
Via Commute
From Malaybalay City Bus Terminal, take a multicab to Casisang Elementary School then take off at Casisang Elementary School and ride a motorcycle going to the site of Lumina Malaybalay.
Via Private Vehicle
From Casisang Elementary School, take the diversion road going to Lumina Malaybalay site.
Get your money's worth with Lumina Malaybalay. Start investing in a new property now where your family can live comfortably or make it a new source of income in the future. Contact us now and let Lumina Homes help you on your real estate investment journey to build your dream home.
***
For more information on Lumina Homes, contact (0917) 629 6523.
Visit our official website at www.lumina.com.ph and like/follow our official online channels: Facebook, Twitter, Instagram, YouTube, Google MyBusiness & Google Maps, Pinterest, Spotify, Viber, Telegram, Lazada, and Shopee

Loan Calculator
Try Lumina Homes' loan calculator and get an estimate computation for your preferred Lumina property and home model.
Disclaimer: All computation appearing herein are sample computation only and are not official.