Where to Eat in Pagadian City: List of Restaurants That You Must-Visit
12 April 2022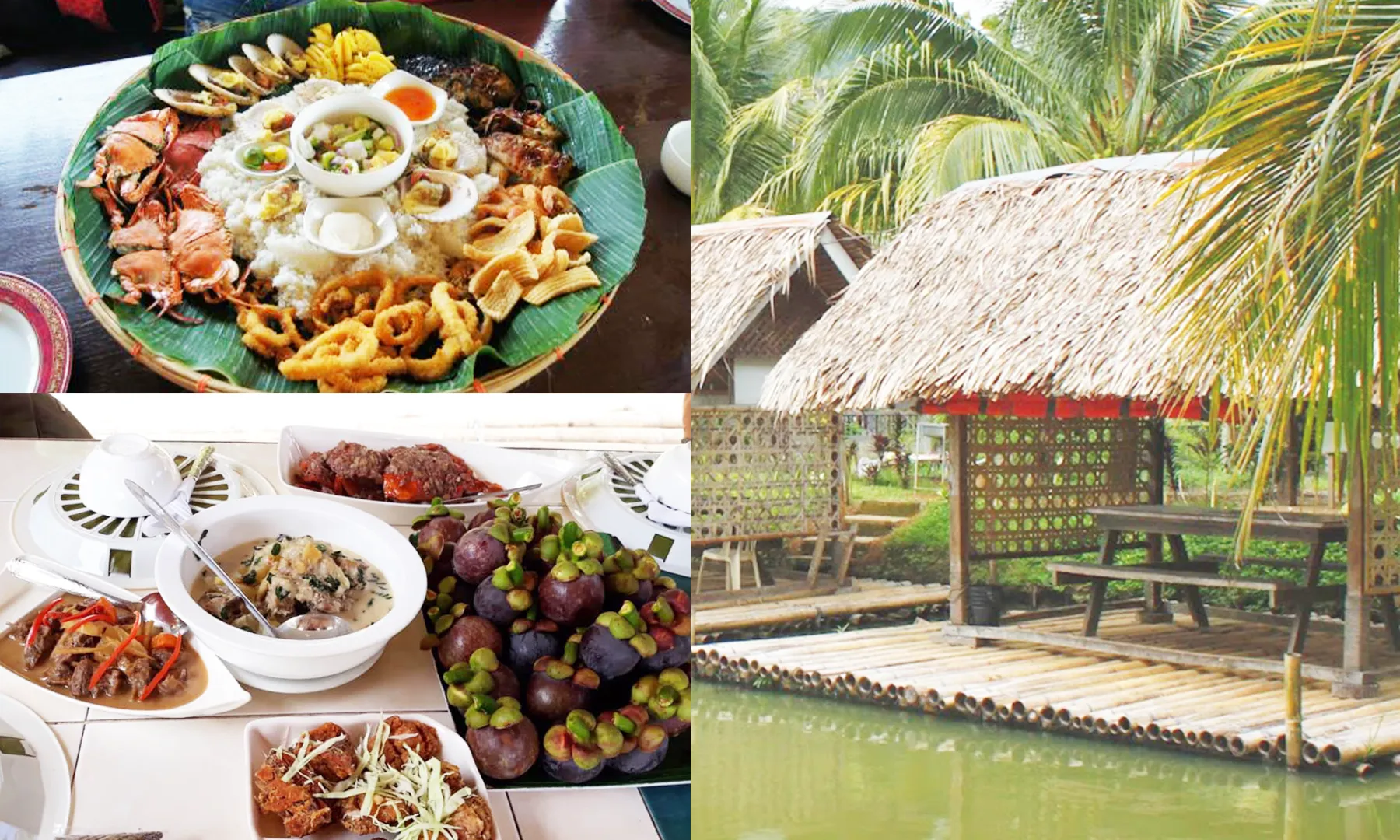 Pagadian City, dubbed as the "Little Hong Kong of the South," is the capital of the province of Zamboanga del Sur and the regional headquarters of the Zamboanga peninsula.
A vast and ambitious development project has begun in Zamboanga del Sur's provincial capital, Pagadian, with the goal of transforming the small, quiet hamlet into a bustling commercial and administrative hub in the southern Philippines.
Apart from its agricultural and seafood industry, the City of Pagadian is also teeming with various eateries, cafes, and restaurants that both the local and foreign tourists will surely love.
We compiled some of the great restaurants in Pagadian City that you must include in your itineraries on your next visit to the Province of Zamboanga del Sur.
Planning to visit Pagadian City soon but don't have any idea where to eat? Below are some of the great restaurants that you must try on your vacation:
Jepoy's Grill
Modern Filipino food is served at Jepoy's Grill, which combines traditional Filipino dishes with fresh local ingredients and innovative culinary methods.
Their all-day, all-the-time Happy Hour is a big magnet for both residents and tourists. Jepoy's Grill is part of the Hotel Camila group and is situated just across the street from the hotel in the safest area of town.
When you visit Jepoy's Grill restaurant, you must go and try their grilled specialty, the "Buntot Sa Bariles." It is a crowd's favorite and their review about the dish is fantastic. If you're lucky, you can also enjoy some live band on stage when there's an event. Apart from this, they also have a room that has a billiards table and their staff provide an excellent service.
The restaurant can be seen across the street from the Camila Hotel and a two-minute walk to both the Gaisano and C3 Malls.
Jepoy's Grill is located in Ariosa St. San Francisco District, Pagadian City, Zamboanga del Sur.
RodolfoS Cuisine
RodolfoS Cuisine is one of the highly recommended Pagadian City restaurants. It is one of the best restaurants in Pagadian City if not in Zamboanga del Sur that serves Filipino staples such as Chicken Barbeque, Crispy Pata, Pochero, and more!
Coming from Luzon, where the seafood is more costly, this restaurant is guaranteed to be a success with seafood enthusiasts without hurting their wallets.
Don't forget to try their squid and other fish dishes as they are all delicious and a crowd's favorite. In addition, a large variety of meat and veggie dishes are also available in their wide range of menus. Because of their wide variety of cuisines, their limitless rice promotion is definitely a must for those who love to eat rice with their sumptuous dishes.
The restaurant's room is large and split into two sections: an air-conditioned area and an open area.
It would also help if you know a bit about their local dialect though they were still able to get meals properly and efficiently even with a different dialect. Since the parking here is quite challenging due to the area's steep terrain and the fact that available space is limited, it is best to visit the restaurant at an earlier time to avoid the busy hours.
RodolfoS Cuisine is located in FS Pajares Avenue Cor. Broca St., San Jose District 7016 Pagadian City, Zamboanga del Sur.
Kan-anan sa Balsa
A roadside coconut nursery has been turned into an Agri-Tourism facility along the national highway between Pagadian City and Zamboanga City.
As the Sayao Farms is owned by UP Los Baños graduate and farmer Rey Quisumbing, they provide a unique dining experience with their Kan-anan sa Balsa. These are bamboo-rafted nipa huts that serve soft-shell crabs and young coconut. It is a farm-to-table concept restaurant with an inviting environment in Kananan sa Balsa. To ensure that their cuisine is as fresh as possible, they only use locally sourced ingredients, including farm-raised meats and fish, as well as seafood taken in the wild.
Coconuts that Rey sells to his clients are called Sweetwater Coconuts, which were initially created in Thailand and are now being grown in the Philippines by a small number of farmers. Planting instructions are included in the P250 price tag of each of Rey Quisumbing's Sweetwater Coconut seedlings, which can be purchased from him directly in this farm restaurant.
As soon as the fish notice some people in the area, they all run to the rafts to be fed, which are situated beside a large man-made pond. This is where Rey raises his Koi, Tilapia, and Hito. A kilo of frozen soft-shell crabs that Rey sells costs P500 per kilo. For first-time visitors of this restaurant, Kumalarang is renowned as the Crab Capital of the Philippines.
When driving from Pagadian City to Zamboanga City Highway, you could consider stopping at the Sayao Farms, which is 270 kilometers long and passes via Zamboanga Sibugay.
Kan-anan sa Balsa is located in Sayao Farms Kumalarang Pagadian City, Zamboanga del Sur.
Yammy's Seafood Grill
There are tubs of fresh seafood to select from at this open-air seafood restaurant. Fresh crab in tiny hard shell, squid, huge shrimp, and a variety of other fish were on their menu.
They cook the seafood depending on your request as they offer a variety of ways cuisines and dishes to cook them. Crab, garlic prawns, sweet and sour fish, and grilled squid were all on the menu. One of the highly recommended dishes from its visitors is their bulalo so make sure to try it, too! Huge bits of meat and large veggies were found in this beef soup.
Seafood is the restaurant's specialty, although it also offers other Filipino cuisines including chicken. This restaurant is also good for large groups as their serve an assortment of cuisines to choose from!
The restaurant is open for lunch and dinner. A tricycle ride from the restaurant can easily set you back to downtown Gaisano Mall area for only Php 50 fare.
Yammy's Seafood Grill is located in H Broca St, Pagadian City, Zamboanga del Sur.
Other restaurants in Pagadian City that you can visit:
Vine PGDN at 23 P.L. Urro St., San Jose Pagadian City.
Stargazer Pizza Place in Corner Benigno Aquino St,Rizal Avenue,Gatas District, Pagadian City.
Sikwate House in Datoc St. Fronting Post Office Pagadian City.
Bespren outdoor bar in F. Sabado St. Pagadian City.
Want to start a real estate property investment in the Little Hong Kong of the South? You can at Brgy. Tiguma, Pagadian City, Zamboanga del Sur through Lumina Pagadian.
Lumina Pagadian is just a seven (7) minute ride and the nearest subdivision from Pagadian City proper. Pagadian City is expanding its commercial district in the direction of Brgy. Tiguma, making it an ideal place to locate your brand new house and lot property in this province.
To know more about the available home model units in Lumina Pagadian, please visit our site. Hurry and make your home reservations be part of one of the most in demand subdivisions in Pagadian City!

Try our Home Loan Calculator
Loan Calculator
Try Lumina Homes' loan calculator and get an estimate computation for your preferred Lumina property and home model.