5 Smart Devices to Buy for Korean Drama Feels at Your Own Homes
4 July 2022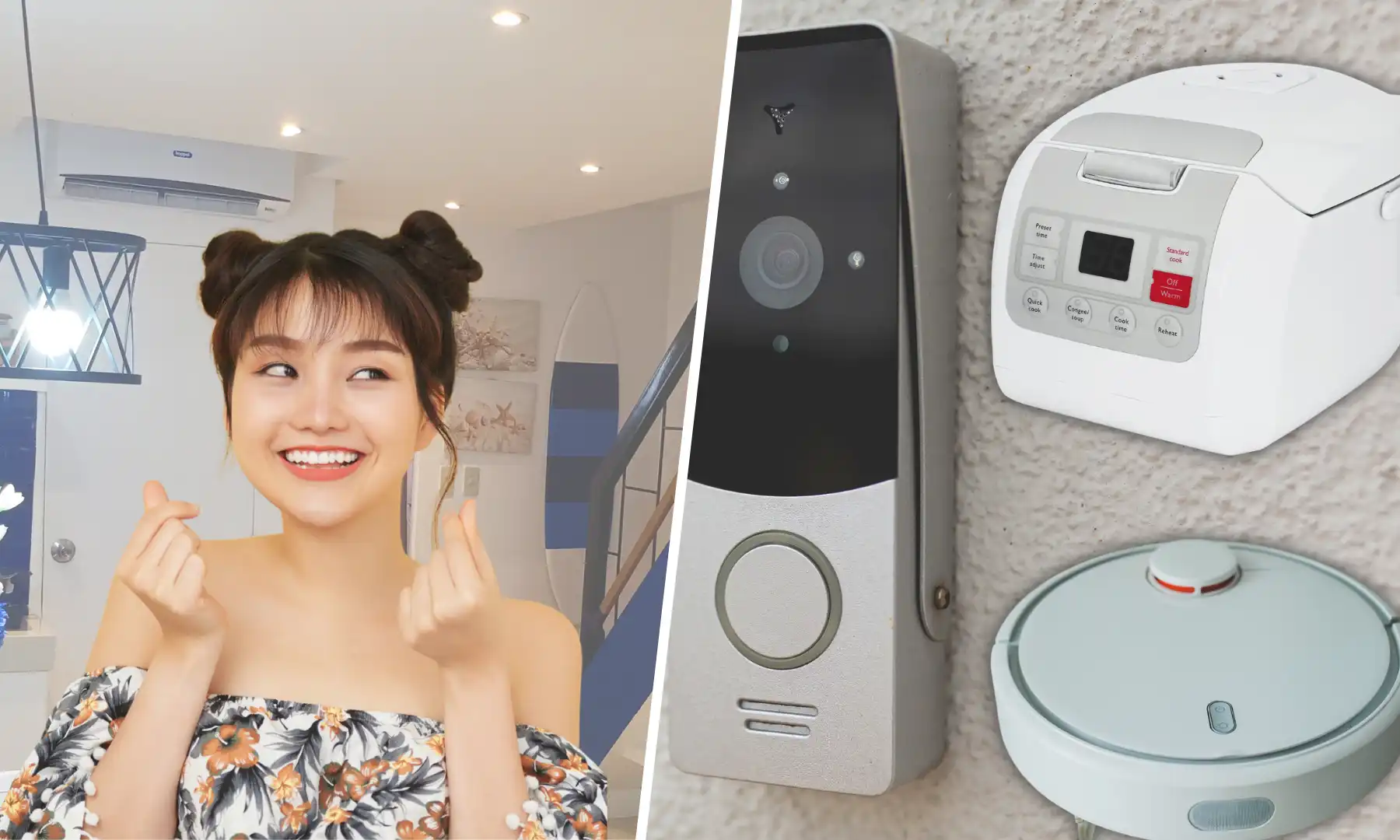 People's lives have been greatly impacted by technological advancements. It's no surprise that many film and television producers utilize technology as a source of inspiration for plot topics, ranging from showcasing the complexity of a tool to highlighting the influence of technology today.
As it happens, Korean dramas are becoming more popular for people who have a Netflix account because they provide a refreshing diversion from the current events around the globe.
It's a byproduct of this that K-drama fans throughout the globe have been exposed to the history and culture of Korea, as well as the present developments in their fashions, cosmetics, cuisine, and even home design and appliances.
Smart home devices in Korean dramas that your home must-have
For those of you who love Korean dramas and at the same time have a strong sense of technology, here are a few choices for some of the best smart home gadgets that you might want to consider to add up to your homes:
1. Robot Vacuum Cleaner
A robot vacuum cleaner in Korean dramas is more than just a tool for cleaning the house; it can also be a closest friend, a confidant, and even a weapon against false allegations.
Namshin III (Seo Kang-jun), a highly advanced AI, befriends a robot vacuum cleaner in "Are You Human Too?" to deal with loneliness. Another example for this is "While You Were Sleeping" that follows a cable installer who is implicated in a horrific murder. When the victim's robot vacuum cleaner was discovered to have formed a pentagram-like design on the floor with the victim's own blood, many first believed the suspect had done it.
Why get a robot vacuum cleaner for your home?
A robot vacuum cleaner is a wonderful addition to your house and allows you to spend more time doing the things you like most – unless, of course, cleaning is one of them! Robot vacuums are a terrific addition to your house cleaning arsenal since they are small and don't take up much extra room. Although it still goes a long way before they can replace your upright or cylinder vacuum, but we believe it won't be long before they can.
2. Smart Rice Cooker
In "Crash Landing On You," which has been regarded as one of the finest K-dramas of all time, a smart rice cooker was the equipment that caused a North Korean housewife to have a bad day at the office.
In one of the show's early episodes, town inspector Na Wol-Sook (Kim Sun-Young) makes the rounds to check whether any of the residents are acting inappropriately. Despite the fact that it is illegal to possess a gadget in the nation, one lady tries to conceal her smart rice cooker by covering it with a blanket. In any case, the inspector is made aware of its existence when the gadget makes a loud announcement that the rice has been properly cooked. However, Sun-Young is convinced to turn away and even begs for a bite of the perfectly prepared rice to show her gratitude.
Why get a smart rice cooker for your home?
It's obvious that the smart rice cooker can do more than simply cook rice, given how many buttons it has. You can normally program the smart rice cooker to cook for a certain number of minutes. Remember this at all times since the kind of rice you're cooking may need more time than your typical white rice. For those who cook brown, red, or even black rice, this is a fantastic feature. Lugaw and champorado which use malagkit rice and take more time and water than your typical pot of steamed rice, make this especially handy for individuals who like these meals.
3. Smart Doorbell System
KDrama fans still remember the "My Love From The Star," drama in 2013 wherein Do Min Joon (Kim Soo-Hyun) uses his smart doorbell system to see Cheon Song-(Jun yi's Ji-hyun) inebriated exhibition in the halls. In "One Spring Night," this gadget also served as a warning to Lee Seo-In (Im Sung-eon) that her poisonous and violent ex-husband was only on the other side of the door.
Why get a smart doorbell system for your home?
Smart doorbell systems are among the internet-powered devices or accessories that enhance the protection and security of your house, as they allow you to monitor deliveries and see who is lurking outside without having to open the door making it a great option to add up to your home.
4. Coffee Machine
There's a lot of coffee in K-dramas. Every time two characters meet, they meet at the coffee shop, whether it's to confront each other, get to know one other romantically, or just for the sake of the plot. Take several moments in Descendants of the Sun at the dal.komm coffee shop as an example.
Why get a coffee machine for your home?
There is no better way to enjoy a cup of coffee in the comfort of your own home without spending much money, whether you want to enjoy it with your family and friends or are looking for a fast and simple method to raise your spirits. With a number of methods to make healthy coffee, you'll get the advantages as well by having your own coffee machine. The best part is that you'll know you're making fresh, high-quality coffee since you've done all the prep work yourself.
5. Korean Electric BBQ Griller
Apart from the mouthwatering delicacies, Koreans' eating habits are a joy to see. If you want to at least replicate their meat adventures at home or simply acquire the pork belly to feed the full squad like Kim Bok-Joo in Weightlifting Fairy Korean Electric BBQ Grillers allow you to participate in the Samgyeopsal frenzy from the comfort of your own home, without visiting a samgyupsal restau!
Why get a Korean electric BBQ griller for your home?
If you like cooking but don't want your house to smell like an all-you-can-eat Korean BBQ joint, you need a smokeless BBQ griller. Several Korean electric grills include built-in fans that draw the smoke out, making for a healthier cooking atmosphere and a more pleasant odor in the house.
Have the freedom to recreate the feel of your favorite Korean drama series by having a space you can call your own!
Korean dramas have a lot of things going for them that make us appreciate them: the plot, the visuals, the gorgeous "Unnis" and attractive "oppas," and the enchanting score. As a component of the story, Korean dramas frequently reveal the everyday lives of the actors. The product placements in these shows also include a range of items that we notice and get totally awestruck.
Getting this device and technologies can be more enjoyed if you have a space that you can call your own.
For those who search for their future home, Lumina Homes is one of the greatest communities in the country these days. Aside from the fast and reliable internet connection available through Streamtech inside their communities that let you binge-watch or replay your favorite sweet scene from K-dramas, Lumina also gives you the freedom to design and renovate the interior of your brand new home to achieve that Korea feels.
Hurry and don't miss our promos like Rush Your Move and Pay Less, Get More wherein you can get house and lot units at a discounted price. Make your home reservations now and bring your Korean dream home into a reality with Lumina Homes!

Try our Home Loan Calculator
Loan Calculator
Try Lumina Homes' loan calculator and get an estimate computation for your preferred Lumina property and home model.