K-drama Inspired Home: Decorating Your Angeli Single Firewall with Korean Style
22 May 2022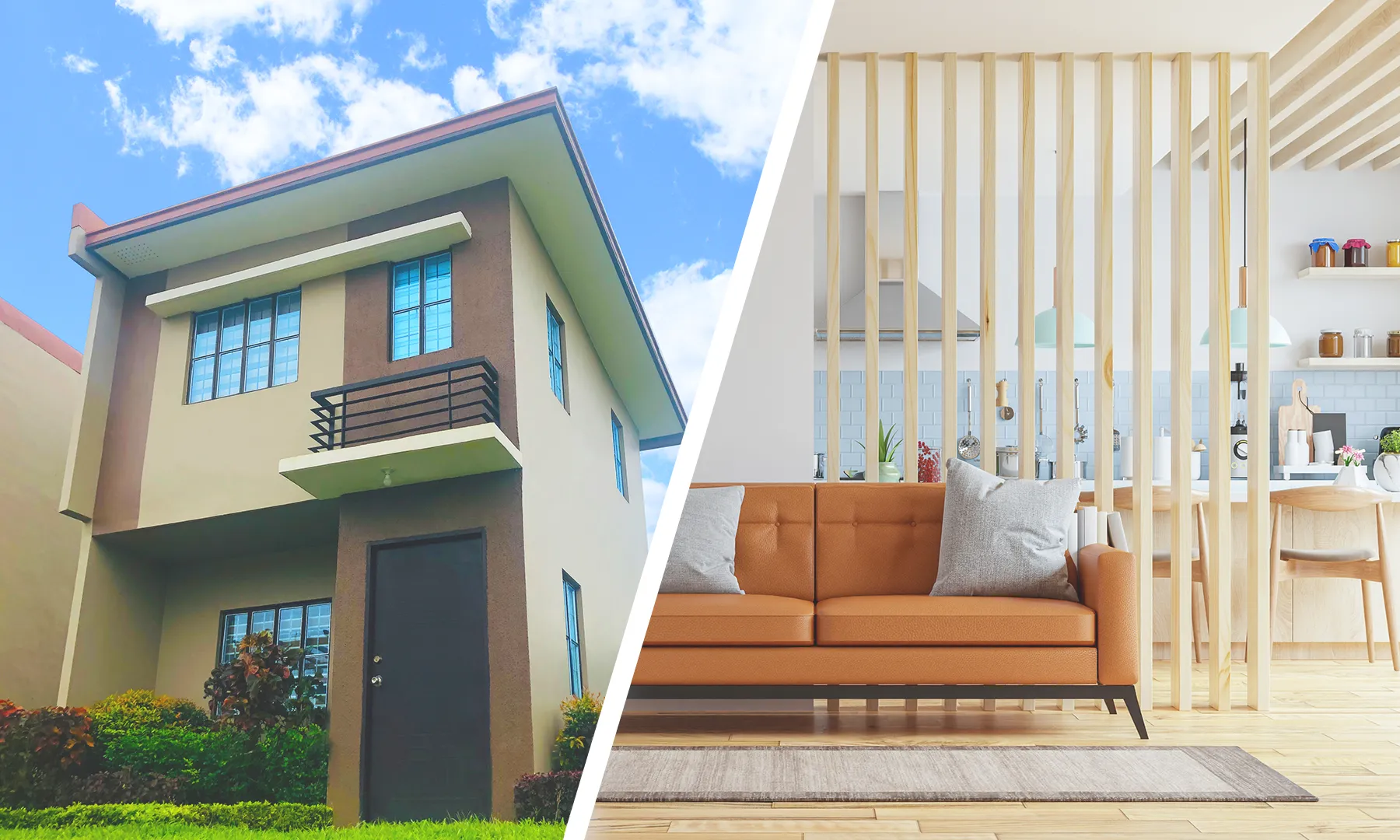 It's almost impossible not to be infected—with the K-drama virus that is.
Whether you've been a fan from the beginning of Hallyu, or more often known as the Korean Wave, in our nation around late '00, or were just exposed to it as a courtesy of Netflix, this fever is absolutely a smash that's difficult to resist.
As a result of the recent lockdown that we experienced over the last two years, we were able to view a greater number of television programs. We can't stop watching these dramas, and you're probably on your nth number of series now!
Beyond the attractive performers and compelling plotlines, one aspect of these series is impossible to ignore: the exquisite interiors of the homes that serve as their settings. If there is a wealthy bachelor/lady boss character on the show, it is customary to build a lavish residence for them on the set. Even so, it's more than enough to keep us glued to the screen.
But do you know that you don't have to be a super-rich bachelor or heiress just to achieve this kind of k-dramas look in your personal space? This is perfect, especially on your Angeli Single Firewall home unit from Lumina Homes!
K-drama inspired room ideas for your Angeli Single Firewall home
These korean dramas had us mesmerized over the interiors, from floor-to-ceiling glass walls that let in a lot of light to exquisite and stylish or bright and vibrant items that adorned its interiors. Can't get enough of the hottest k-drama and South Korea fever? Take inspiration from some of the most favorite k-drama homes to spruce up your personal spaces!
1. Natural light inspo from "What's Wrong With Secretary Kim?"
Lee Young-Joon's living room high ceilings and tall house plants are the most appealing aspects of the space. In addition to providing natural light into the home, his large glass windows also provide a sense of openness and space.
If you're fortunate enough and have a home that has large windows then you won't have a hard time achieving this look with plenty of beneficial natural light coming in into your space.
But if you don't have enough light in your room, you may still have the effect of a beautiful window by having other sources of light. Try to add a desk lamp or a floor lamp to your room so that there is more than one source of light in the space. A diffused glow may also be achieved across your room by using many, dispersed light sources.
2. A biophilic haven from "Crash Landing on You" or CLOY
In addition to the romantic story of a military officer from North Korea and a heiress from South Korea, this k-drama also showcases Se-ri's modern penthouse, which incorporates a biophilic design.
Homeowners may feel at one with nature with the use of natural materials such as wood, bamboo, plants, and stone in this design. Cozy quarters like Lumina Homes Angeli Single Firewall units are suited for a simple lifestyle like this one. You may also utilize your love of plants as an interior design accent, a perfect house theme for the plantitos and plantitas out there!
The opulent penthouse of Se-ri likewise makes use of geometric elements. It's a combination of urban modernism and a beehive's beauty that makes her hexagonal shelf stand out. The lights on her ceiling are nested in triangles, which adds to the overall design.
Apart from that, her whole apartment is surrounded by floor-to-ceiling windows, making it seem even larger and more welcoming. You can also incorporate these designs into your home space to give your house interior designs that modern look.
On top of all these, the orange couch in Se-living ri's room, which is evocative of Frank Lloyd Wright's Taliesen West home in Arizona, is the most prominent feature in the space. With the vivid blue carpet, the tones complemented each other. You don't have to spend much money to achieve this as you can have it personalized in the Philippines or if you're creative enough, DIY it to your home.
3. It's Okay Not To Be Okay's Marble floors
It's Okay Not To Be Okay's Ko Moon-young's mystery house could just be the inspiration you're looking for.
The historic villa has antique furniture, cathedral-style stained glass windows, marble flooring and pillars, and vintage lighting. The manor's aesthetic is just suited for gloomy academia fans since the series protagonist is an aloof writer.
But you don't have to buy a mansion to live in a place that seems like something out of a fairy tale!
You can achieve this by getting contact paper with stone and marble-like designs to imitate the black and white checkered flooring. You also have to make sure that your furniture is made of dark wood with decorative decorations to give it an old feel. Also, the interior of Ko Moon-young's house is no exception when it comes to embellishment. Her windows, for example, are decorated with silk draperies and lace curtains. A golden candelabra, elegant table runners, and crystal chandeliers are all necessary to achieve that warm hues and complete Moon-young's Cursed Castle decor.
4. Legend of the Blue Sea coastal elements
Have that summer and beach vibe every day inside your home with the Legen of the Blue Sea coastal elements home interiors!
Even though Heo Joon-jae's home is airy and pleasant to look at, it is a perfect fit for the show's theme and also for a beach enthusiast's home. The interiors of the area are dominated by seaside motifs, yet the clean and contemporary design adds a modern twist. Complete your home design with the conch shell-inspired speakers next to Joon-jae's television, making that a notable feature in your interiors.
Other home design ideas from your favorite K-dramas
Meanwhile, if you want to incorporate a touch of k-drama inspired designs into your Angeli Single Firewall house improvements, here are some of the things to keep in mind:
Apply neutral shades on walls
Many of the interiors in Korean dramas have a minimalist style, with open, light-filled spaces. White, ivory, or light cream paint on the walls is one of the simplest methods to get this effect. If your space is on the smaller side, the brightness of the walls is essential to creating an airy and open impression.
Muted blues and string lights
Achieve that cozy look or that not-so-boring masculine characteristics into your bedroom space with these designs. You can put these lights on your bedroom posters and add some personal flavor to your space.
Choose low-setting furniture
To create a cozier atmosphere, use furniture that is closer to the floor. Low tables, low beds, and even futons may be used for this purpose. The freed-up vertical space created by the low furniture will also assist create a sense of greater space in the room. You can finish the look by adding some great technology from K-drama like sensor lights and a smart door lock.
Lumina Homes Angeli Single Firewall units have a bare-type finish in their interiors so its future homeowners can have the freedom to design it however they want to. You can also decide how many rooms you would like to have on the second floor of your home unit.
This two-storey single firewall home unit from Lumina Homes is available in the following communities:
Binangonan

Pandi

Butuan

Baliwag

Manaoag

San Juan

The Balanga Residences

Batangas

Lipa

Tanauan

Bauan

Sorsogon

Sariaya

Iloilo

Bacolod

Legazpi

Malaybalay

Pililla

Baras
Hurry, make your reservations now and get the freedom to design and renovate your own space with Lumina Homes!

Try our Home Loan Calculator
Loan Calculator
Try Lumina Homes' loan calculator and get an estimate computation for your preferred Lumina property and home model.