The Balanga Residences Unveil the Premium Armina Single Firewall Unit
24 May 2023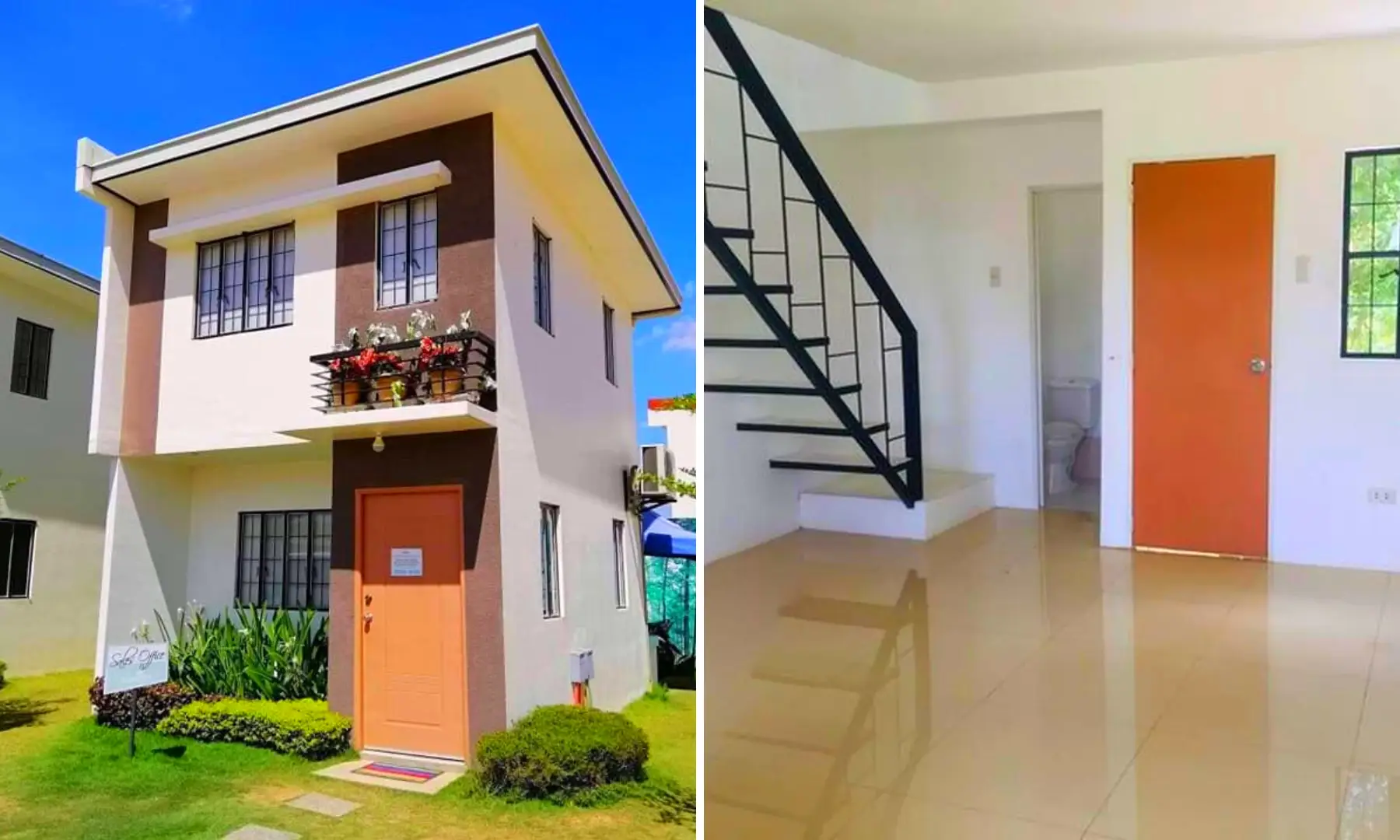 The need for a larger house and lot Philippines is now greater than it has ever been. For the most part, individuals have struggled with the fact that they had to stay indoors owing to Covid-19. However, if you can afford a large house, you will be much more at ease living there.
It may be difficult to live with other family members all the time, particularly if some of them have full-time jobs that need them to have a quiet, undisturbed place to concentrate. Your personal space may increase if you move into a larger house. The room may also serve as a home office where you can focus on your job without distractions and disturbances from the rest of the house, a playroom for the kids, or a gym for your health and fitness.
To better accommodate the demands of the modern Filipino family, Lumina Homes has begun adapting the variety of homes it sells.
Homebuyers' priorities have shifted in response to the pandemic, and Lumina Homes has responded by providing more comprehensive and affordable housing alternatives. Buyers are particularly interested in having larger rooms, broader spaces, and improved ventilation.
Lumina Homes Balanga Introduced Armina's Enhanced Single Firewall Home Model
If you're looking for a home investment from Bataan province, Lumina Homes' newest and most improved version of the Armina Single Firewall house type is now available at The Balanga Residences.
On a standard 54 square meter lot size, the Armina Single Firewall is a stand-alone house and lot for sale in Balanga, Bataan that spans 42 square meters. This two-storey home includes a living room, a dining room, a kitchen, a toilet & bath, three bedrooms, a provision for a family room, a service area, and a parking space. This is best suited for growing families who require more space that can be converted conveniently into a home gym, home office, or a play area for kids.
The standard Armina Single Firewall unit
In our pursuits to make the Armina model home stand out from our other home model units, we included a complimentary ceiling and tiled floor upon turnover of the unit. Armina, like all of our high-quality, affordable house and lot in Balanga Bataan, has a provision for metered utilities and is built with materials that are resistant to insects like termites.
You also have enormous windows that are securely encased in steel. The long-span roof is supported by steel beams, adding to the impressive height of the interior. Steel doors are also used for the main entry and service areas, while PVC doors are used for the bathroom and shower.
If you have a fascination for cooking, you'll like your new kitchen's concrete counter and doorless, open cabinet. The walls, both inside and out, are finished with a skim coat for a uniform appearance.
Armina Single Firewall enhanced version
Now, with the enhanced version of our Armina Single Firewall unit, we added some quality homes features that homebuyers seeking ready-for-occupancy units with a bigger space will surely love.
Our all-new Armina Single Firewall home model units now include features such as floor tiles on the ground floor, ceramic tiles in the kitchen and bathrooms, a concrete and hardwood staircase with steel handrails, vinyl tiles on the second floor, and freshly painted walls and ceiling
Lumina Homes understands that you and your family want nothing more than to ease off in a secure and pleasant environment at your home investment, and we are certain that you can do just that with these few simple upgrades.
Other Lumina Balanga's Home Model Units to Choose From
Aside from the enhanced Armina Single Firewall home, The Balanga Residences also offers other home models ready for investment that can match your lifestyle and your family's needs.
Angelique Townhouse
Our Angelique Townhouses are two-storey houses with a total size of 35 square meters, including a living room, kitchen, dining area, toilet & bath, a provision for two (2) bedrooms, a provision for carport, and a service area.
Angeli Duplex
This two-storey duplex house has a total of 42 square meters of floor space, a 54 square meter lot size, and has a dining room, kitchen, a provision for three (3) bedrooms, a toilet & bath, a provision for a parking space, and a service area.
Angeli Single Firewall
Located on a 54 square meter lot, the two-storey Angeli Single Firewall home unit contains a 42 square meter living space, a dining area, a kitchen, a three-bedroom provision, a bathroom, a carport provision, and a service area.
Rediscover Life's Bliss in Your New Home at Lumina Balanga
The Balanga Residences, developed by Lumina Homes, is a 13-hectare house and lot community in Sitio Maluya, Brgy. Cupang, Balanga City, Bataan.
To keep you aware and updated, this is one of Lumina Homes' more recent developments, which is why it has a wider selection of model homes-- including duplexes, townhouses, and single firewall units-- to choose from.
These days, Lumina Homes have begun to reinvent its house offering mix by giving full-featured, affordable resources to meet the growing need for more open floor plans, larger rooms, and improved ventilation among its clients as a result of the pandemic.
You can reach The Balanga Residences from the Balanga Central Terminal through major roads. Take a MexJeep bound for Vista Mall Bataan to go here. The property is conveniently located about a 10-minute tricycle ride from Vista Mall Bataan's transport terminal.
Easy access to facilities, infrastructures, and marketplaces
The Balanga Residences in Brgy. Cupang Balanga City is a great option for young professionals eager to get their feet wet in the real estate market. There are a variety of convenient amenities, including schools, hospitals, churches, shops, supermarkets, and fast food joints, all within a short distance.
Some of the accessible locations close to The Balanga Residences are:
• Vista Mall Bataan (8 mins travel time)
• Waltermart Bataan (9 mins travel time)
• Tanato Rive Park (11 mins travel time)
• Bataan Peninsula State University – Balanga Campus (13 mins travel time)
• Mt. Samat Medical Center (12 mins travel time)
• Centro Medico Medical Center (9 mins travel time)
• LTO (8 mins travel time)
• Municipal Water District (14 mins travel time)
• Pilar Municipal Hall (14 mins travel time)
• PENELCO (12 mins travel time)
The Balanga Residences provide wonderful conveniences and facilities that you and your family members are surely to appreciate. These include a multi-purpose hall, a secured entry with a guard around the clock, and leisure areas such as a gazebo, a basketball court, and mini gardens and playgrounds.
Don't forget to visit us on your next visit to the capital city of Bataan and book a site tripping now in Lumina Homes Balanga Residences subdivision.

Try our Home Loan Calculator
Loan Calculator
Try Lumina Homes' loan calculator and get an estimate computation for your preferred Lumina property and home model.