Looking for a House and Lot in Bataan? The Balanga Residences Might Just be the Right Fit for You (and Your Budget!)
23 December 2021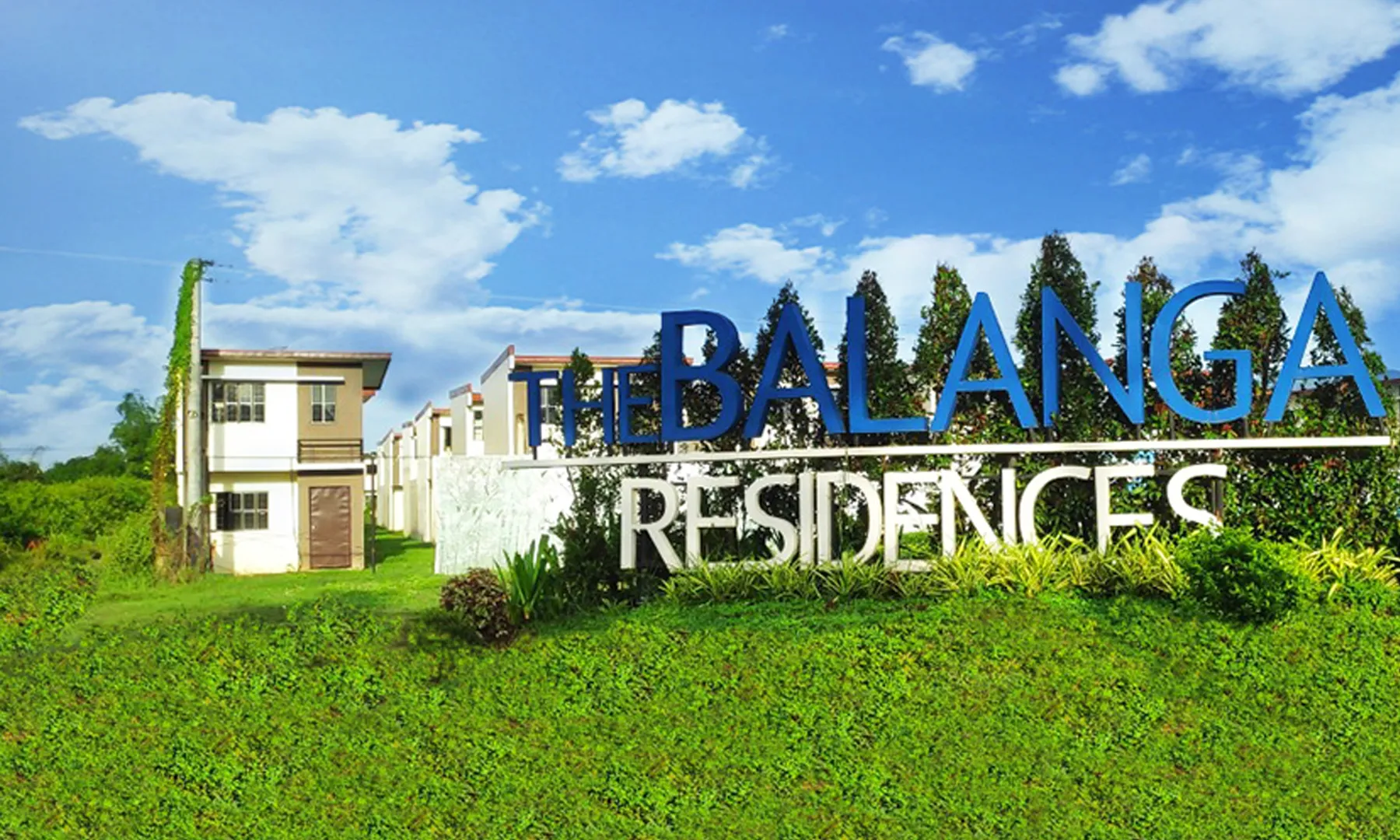 We live in a country where only a few can afford housing, which shouldn't be the case. Every Juan deserves to live in the comfort of one's own home regardless of economic status. And this is what Lumina Homes hopes to achieve through its affordable housing projects such as The Balanga Residences in Bataan.
Located at Sitio Maluya, Brgy. Cupang, Balanga City, Bataan, The Balanga Residences makes an ideal home for singles and starting families looking to relocate in the History Hub of Central Luzon.
The Balanga Residences welcomes you to a neighborhood complete with amenities like no other, giving you quality living in the province. The amenities include a covered basketball court, parks and playground, a guarded entrance and perimeter fence, and a multi-purpose hall.
Why you should choose The Balanga Residences
The home units at The Balanga Residences are selling like hotcakes, and for a good reason! Here are some of the things that will convince you to get your own house and lot at The Balanga Residences:
1. It is strategically located in the area for your convenience
Aside from the stunning amenities, the location of The Balanga Residences is something worth noting, too! It is near several schools and universities, hospitals, churches, markets, malls, transportation terminals, and more!
Schools, Colleges, & Universities
Bataan Peninsula State University

Bataan Heroes College

Saint Joseph's College
Hospitals & Clinics
Bataan General Hospital

Bataan Doctors Hospital

Bataan St. Joseph Hospital, Inc.
Places of Worship
Cathedral Shrine Parish Saint Joseph

Iglesia Ni Kristo Lokal ng Balanga

Landmark Bible Baptist Church
Marketplace, Malls, & Leisure Areas
Major Roads, Highways, & Expressways
Transport Terminals
New Balanga transport Terminal

Bataan Transit Terminal

Genesis Bus Terminal
Local Government Offices
The Bunker at the Capitol
2. Popular tourist destinations are just a few trips away from home
Wouldn't it be so relaxing when you realize that you can take a tour near your home? Truth be told, we all need to rest and recharge after a full day of hustling at work. The good thing about getting your dream house and lot at The Balanga Residences, you don't need to travel far just to take a breather.
If ever you decide on moving to Balanga, Bataan for good, here are just some of the popular tourist destinations in and around Balanga that never disappoints:
Mount Samat National Shrine

Bataan World War II Museum

Balanga Wetland and Nature Park

Cabog Cabog View Deck

Museo ng Kagitingan

St. Joseph Cathedral

Plaza Mayor de Ciudad de Balanga

Abucay Church

Flaming Sword
3. The quality homes that fit your budget
Since Balanga is the capital of Bataan, it is expected that the cost of living there is more expensive than the other municipalities in the province. From the transportation and food to the housing units, it is quite difficult to manage expenses especially if you're living on a shoestring budget.
But why suffer when you can cut a bit of your expenses? The Balanga Residences offers the lowest rates of housing models in Bataan's capital. Would you believe that in less than P1,000,000 (P617,000 to be exact), you can already get yourself a brand new house and lot!
4. Quality life awaits you
Mention affordable housing and the usual perception of many people is the houses are substandard. But that is not always the case. At Lumina Homes, not only do you get your dream home on a budget, but you also get quality life.
Lumina Homes breaks the norm of affordable housing by maximizing the potential of its communities. One of the things to look forward to in Lumina Homes is its continuous improvements on its house and lot offerings and community features to better serve the homeowners.
Lumina Homes wants homeowners to not only feel proud that they have a home they can call their own, but also an amazing community inside, providing quality of life that every Juan deserves. That is why Lumina Homes has launched its campaign "Lumina Unboxing." It is a concept highlighting all major improvements being done on Lumina sites. Here's everything to know about the Lumina Unboxing:
Unbox new & strengthen social connections through "eSpacio"

It is an all-encompassing amenity center in Lumina's new phases (if community is already established) and new communities. eSpacio features Lumina's signature amenities – the covered multi-purpose hall with stage that serves as play court for various sports and also a perfect venue for general assemblies and other community events; mini gardens and play area; and jogging path; and also has its own shuttle stop and parking, and new spaces for livelihood, entertainment, and recreation.
One of the new features is "Tambayan ni Juan" that takes after the idea of a "night market." It is an al fresco food hub allowing homeowners to rent and set up kiosks for food and other items to sell. It has outdoor tables and chairs and can even hold live performances and exhibitions once it is safe to hold events and gatherings. Another new feature is the community center which are office spaces dedicated to cater to the community needs of its homeowners. It includes provisions for a Health Center, Day Care Center, Senior Citizen Center, and Barangay Center.
Unbox a healthier and greener lifestyle

- Lumina is transforming its open spaces into landscaped gardens so residents can expect more lush green outdoor spaces that are fit for leisure walks or jogging. The Community Development Group's policies on proper waste segregation and collection are being strengthened, and is in the process of making its eco-facilities nationwide fully operational.
Eco-facilities are specialized structures inside Lumina that accepts and sorts through segregated waste and prepares them for donation to Villar SIPAG Foundation and NGOs alike who makes compost fertilizer or recycles plastic waste into plastic chairs.
There will also be a community garden where homeowners are welcome to grow edible plants to make homeowners closer to healthy food and also a space for powerful neighborhood-level social change. Another thing to look forward to is the rainwater harvesting system that will be used in maintaining the landscaped gardens, sustaining the community garden, and the cleanliness of the community, that even homeowners may access for their needs.
Unbox bigger and better living spaces

- Lumina has started converting its developments to cater to the demand for bigger living spaces. Due to the pandemic, most property seekers are looking into two-storey houses and lots as those have bigger room provisions, bigger lot, and there's better ventilation.




Unbox faster and reliable home internet connectivity - This is a partnership with Streamtech that will provide reliable home internet connection with unlimited fiber internet. Streamtech promises quick installation time (within 48 hours upon confirmation of subscription) sand service with widely deployed technical teams that can install faster than the competitors


Unbox faster and more efficient client transactions - Enforcement of a queueing system for house and lot reservations to ensure that homeowners are well-distributed within the community, making the community well-balanced and functional. For safer, smoother and faster transactions, Lumina continuously pushes for digital real-estate solutions like virtual home tours and subdivision walkthroughs, online appointment booking, and online payment options through digital wallets (GCash, ShopeePay, and All Easy) and digital banking in partnership with national bank players like BDO, AUB, PNB, Security Bank, Unionbank, Maybank, and RCBC. Lumina Homes also recently launched its online shopping store within its social media sites like Facebook, IG, and Viber where you can browse, add to cart, and pay the reservation fee without leaving the social platform.
Make Your Holidays a Little Extra With Lumina's Exclusive Easy Move-in Promo for Ready for Occupancy House and Lots
Christmas is just around the corner and we can already feel the holiday vibes even if it's still a few days from now. Even at Lumina Homes, Christmas is really in the air.
In celebration of the holidays with this year's theme "Juan Love this Christmas," Lumina aims to spread love this season of thanks.
So to make the holidays even merrier, Lumina Homes has launched its Easy Move-in Promo for Ready for Occupancy (RFO) homes! This exclusive offering is perfect for Filipinos looking for affordable and quality houses and lots where they can move in right away.
Among the RFO houses and lots you can avail at The Balanga Residences are two-storey home models like townhouse, duplex, and single firewall.
Ready for Occupancy (RFO) units in The Balanga Residences:
Angeli Duplex:

It is a 42 square meter house and lot in Bataan on a regular 54 square meter lot. Its features include a living area, dining & kitchen, 3 bedroom provision, 1 toilet & bath, 1 carport provision, and service area.

Angeli Single Firewall: It is a 42 square meter house and lot in Bataan on a regular 54 square meter lot. Its features include a living area, dining & kitchen, 3 bedroom provision, 1 toilet & bath, 1 carport provision, and service area.
How to get to The Balanga Residences
Via Commute
By Ferry boat
Esplanade Seaside Terminal MOA beside Vikings (450 PHP) less than an hour going to Bataan then ride a jeep/bus going to Vista Mall Balanga, ride a tricycle to Lumina site.
By Bus
Ride bus Pasay-Balanga terminal or any Bataan Transit Bus, from terminal ride a tricycle to Lumina Site.
Via Private Vehicle
Pasay to Balanga (3-4 hours depends on traffic) via Edsa-Ortigas Flyover, take North Luzon Expressway, exit at San Fernando, and take San Jose Abad Santos Avenue.
Terms for the easy move-in promo at The Balanga Residences
The Balanga Residences Ready for Occupancy units are perfect for homebuyers that are looking for a property where they can move-in right away!
Pay down payment of 7.5% (can be spot payment of 3 months installment)

With 5% discount once bank loan is approved on the 4th month

Complete requirements for housing loan (standard and income documents)
Now that's a deal so difficult to resist! Hurry, this promo will only last until December 31, 2021.
How to reserve an RFO house and lot unit in Lumina Homes?
Ready to reserve your RFO unit at The Balanga Residences? Whether you are here in the Philippines or currently abroad, purchasing your house and lot can be done in just a few clicks. Here are some ways you can do to get your dream home hassle-free! These processes are made for every Juan's convenience, enhancing the homebuying journey and making it as easy as possible.
Lumina Homes Online- Feel free to visit the Lumina Homes Online reservation portal, where direct reservation payments can be made using GCash, ShopeePay, or AllEasy QR codes.
Facebook Shopping Cart - This is the Facebook Messenger of Lumina Official Facebook Page, allowing you to message real-time sellers and even complete the reservation purchase through Messenger instead of navigating to another site.
Viber Store of Lumina Homes -This is the platform where home seekers can easily purchase a digital voucher for a home reservation that they may use for the above-mentioned selected areas that offer RFO homes.
Lumina Official Shopee Store - This is where homebuyers may also message inquiries to a Lumina Homes Expert and easily add-to-cart or buy now an e-voucher for a specific home model.
Lazada Official Store of Lumina Homes - This is where your dream home is just a few clicks away. All you have to do is inquire in the Chat Seller option, choose a product, fill out the payment details and buyer's information, check out, and pay the amount of the e-voucher fee!
GLife -This is the mall inside your GCash app where it provides the option to avail digital vouchers to house and lot reservations in the Lumina Homes store.
Didn't find what you're looking for? Here are other available housing units in The Balanga Residences:
Alea Loft:

It is a 32 square meter home on a regular 36 square meter lot. Its features include a living area, dining & kitchen, 2 bedroom provision where one is a loft-type, 1 toilet & bath, and service area.

Angelique Townhouse:

It is a 35 square meter home on a regular 36 square meter lot. Its features include a living area, dining & kitchen, 2 bedroom provision, 1 toilet & bath, 1 carport provision, and service area.
***
For more information about the affordable house and lot for sale of Lumina Homes in Bataan, please contact (0917) 629 6523.

Try our Home Loan Calculator
Loan Calculator
Try Lumina Homes' loan calculator and get an estimate computation for your preferred Lumina property and home model.