Advantages of Buying a Home with Big Lot
12 September 2022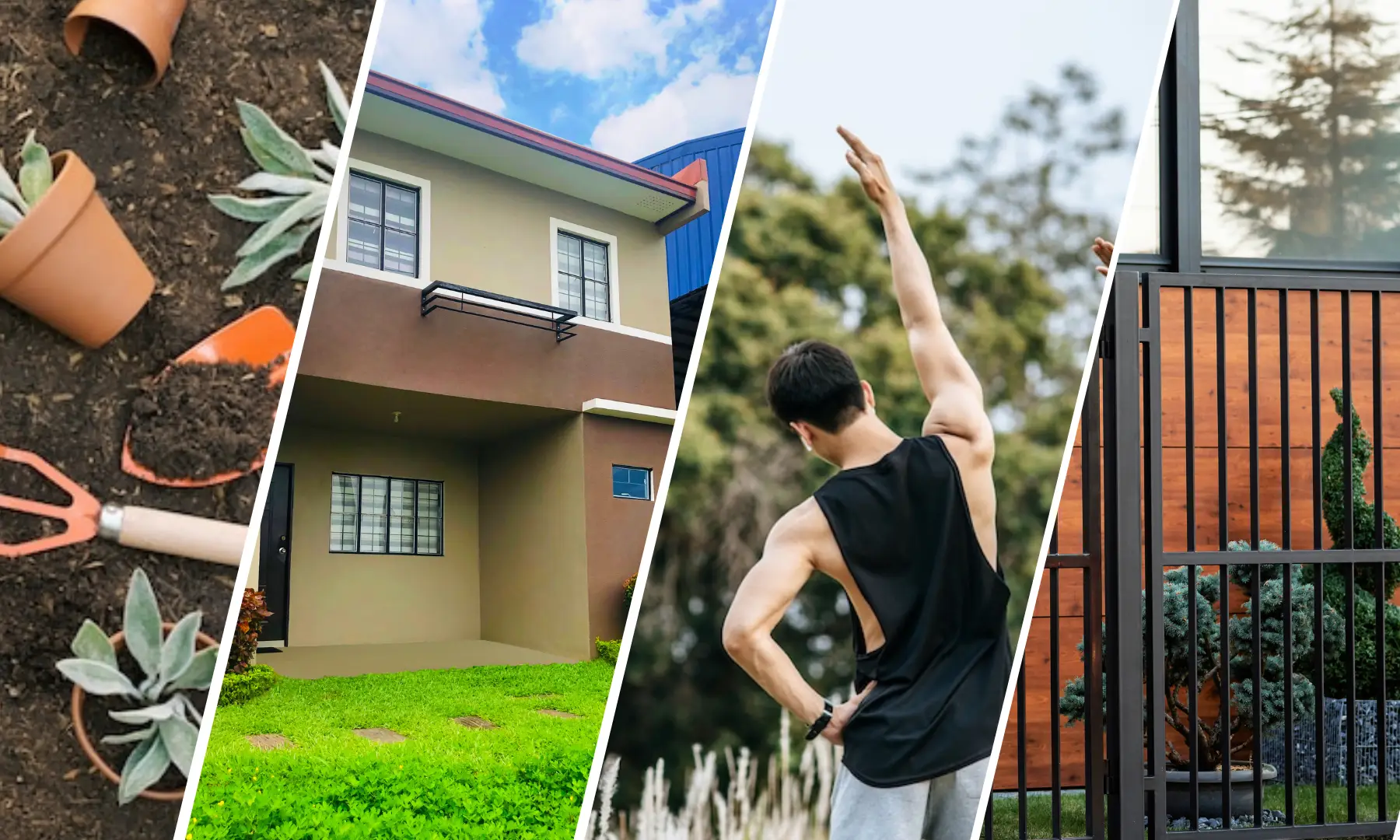 Many homeowners prefer a bigger house or floor area as they want more space to walk around to place all their valuable things freely. Other buyers opt for a vacant lot and then build a home based on their desired preference. Their main reason is that purchasing a vacant lot is cheaper than buying a house and lot.
While these are all good decisions, you can still purchase your own house with a big lot. You can even own a house and lot in the Philippines at a lower price. Most of these budget-friendly house and lot packages feature corner lots, which usually have bigger lot areas than other lots.
How is that possible?
A Dream House Made Possible by Lumina Homes
For one, Vista Land Company, the official developer of Lumina Homes, offers an all-in-one solution through their affordable house and lot packages.
You can choose from their four (4) home models - Angeli, Armina, Angelique, and Adriana, strategically located at over 50 locations nationwide. All these feature great indoor spaces, complete with important fixtures, and most of all, corner lots are available.
Still can't decide if you're making the right choice? Take a look at the great benefits of having a home with a bigger lot. You'll never know; this can be your dream house and lot property.
Advantages of Buying a Home with a Larger Lot
Real estate, like house and lot properties, is an excellent investment opportunity you can use in the future. You can sell it higher than its market value or utilize it as a house and lot for lease. In short, buying an affordable house and lot for sale is profitable, marketable, and offers more advantages.
1. Expansion Opportunities
One of the essential benefits of having a home with a bigger lot is the opportunity to expand. You have the freedom to add extra living space such as more bedrooms, a backyard, a deck or a patio, a grilling area, or perhaps, a swimming pool and a car garage if there is none. You can add more room to your existing indoor area, making your living room or kitchen wider for better working space.
2. Great for Landscaping
Adding more appeal to your home offers a positive vibe. So, if you have a home with a corner lot, you utilize the extra space for landscaping projects. It beautifies your home and makes you feel calm and closer to nature.
Do also note that trees and plants produce oxygen, which is essential to our health. As a result, it also helps improve our overall health and wellness.
3. Ideal for Outdoor Activities
A bigger space is also ideal for special activities such as gatherings and a sudden influx of more visitors. Filipinos are already known to celebrate certain occasions with plenty of guests. But, you can use the outdoors to set up a party area to accommodate all your guests. You can even conduct games and other fun activities. You can also have a spare area for your pets, especially if you have cats and dogs in your care.
4. Privacy
As much as you want to get closer to your neighbors, you also like privacy. With a large lot, you have a space advantage that sets your home apart from your neighbors. Hence, you don't have to worry about hearing their noises, or they can't entirely see what you and your kids are doing.
5. Extra Income Opportunities
Owning a home with a bigger outdoor area can earn more money for setting up a business. You can check on your neighborhood and identify the needs to put up the right venture. You can build a small sari-sari store, merchandise, vegetable garden, or take-out food counter. All you need is to seek permission from the developer to get started.
3 Smart Tips in Choosing Your Own Home
Of course, you have your own preference in choosing the right home for your family. One of the major factors you first consider is the location. It can be within the city limits or access to public amenities such as transportation hubs, schools, markets, and hospitals.
Another factor is the total price value of the property, ensuring that a home buyer can afford to pay with stable monthly payments and a package plan.
For these reasons, most housing properties are designed to meet these primary needs. What's missing is the house structure's quality, where it's built, and the inclusion of the housing package.
1. House Construction
Is the housing property flood-free? Can the house withstand earthquakes? Keep in mind that our country is prone to typhoons and earthquakes. You cannot control the acts of God. Although this can happen anytime, ask your preferred developer if the house structure's quality is sturdy enough to hold in case natural disasters occur.
2. Building Location
Determine where the house property is being built. You may not be an expert, but it is essential to know the property site's type of land. Some housing properties are built with tampered soil underneath, while others are shoved land.
A house with tampered soil can be uneven over time due to soil erosion. Shoved land is more resilient because it has a mix of stones underneath.
3. Housing Package Inclusion
Investing in a house and lot property is the most complicated part. You need to understand what the package includes. Is the property ready for occupancy, or do you need fully pay the equity before the house is built?
How about the payment plans - is it open for a bank home loan, in-house financing, or backed by the government like the PAG-IBIG housing loan? Make a comparison of which one offers flexible loans with low-interest rates.
Consider a look at the inclusion of property taxes as well. Note that it is mandatory to pay a property tax, especially when you buy land properties.
You must check the developer's reputation and determine their terms and conditions for remodeling the house. A reliable developer must know the complete structural details, keeping it safe to live in even if there's a house modification.
Choose Affordable Housing Packages at Lumina Homes
One of the biggest mistakes of many homebuyers is choosing the house size. They always purchase a property that can fit their current needs. As a result, they often move in from one place to another every time their family grows bigger. Thus, you can't save money on other expenses such as move-in or down payment fees. Never settle for less and look for a house with big lots so you can maximize the future benefits of it.
Choose affordable housing packages with big lots at Lumina Homes.

Try our Home Loan Calculator
Loan Calculator
Try Lumina Homes' loan calculator and get an estimate computation for your preferred Lumina property and home model.