New Clark City, A Game-Changer for Central Luzon
30 April 2023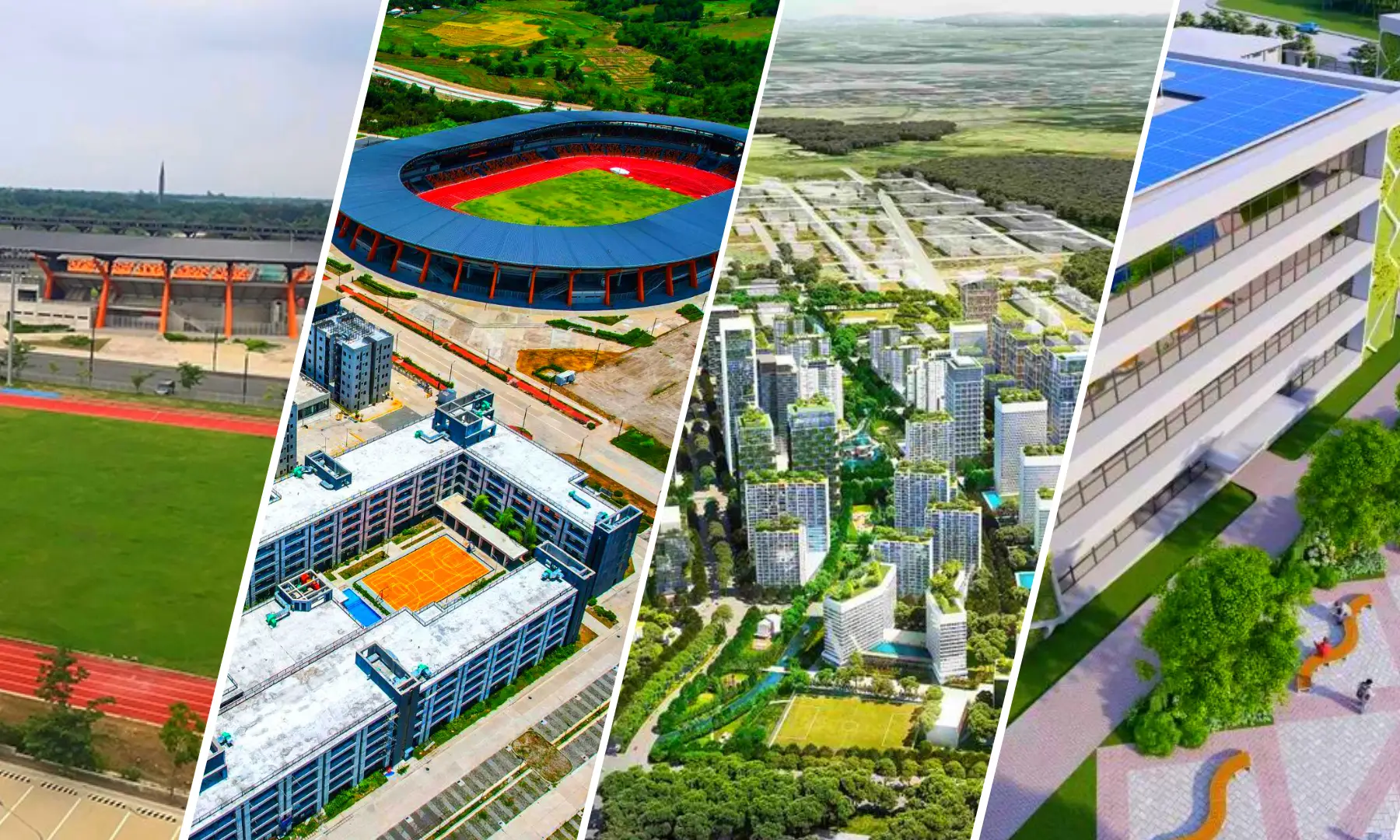 In recent years, the Philippines has been on an upward trend, with New Clark City serving as an important catalyst for this development. This developing metropolis has been heralded as the country's next major urban center, and it has been drawing a lot of attention recently, especially from those who are considering relocating to Tarlac. One of the primary explanations behind this is the region's ability to stimulate development in Central Luzon, which is one of the country's top economic targets.
Located on a massive plot community, New Clark City is envisioned as a well-designed metropolis. To this end, cutting-edge infrastructure and technology will be included in the design of a new, eco-friendly metropolis. It is planned to include a wide range of commercial and residential spaces, such as house and lot in the Philippines, in addition to public buildings, making the new city a hub of activity and vitality for the surrounding neighborhood.
Key Roles of New Clark City in Central Luzon's Economic Growth
In recent years, New Clark City has become an economic powerhouse in the Philippines. A lot of people are interested in this soon world class metropolis because of its potential to boost Central Luzon's economy and turn it into a bustling commercial center. Below are the key roles of New Clark City in the economic renaissance of Central Luzon:
1. Meet the needs of the expanding Philippine urbanization.
Tarlac's Bamban and Capas towns serve as natural boundaries for New Clark City, which is situated inside the Clark Special Economic Zone and was formerly home to a U.S. military post.
In response to the increasing need for urbanization, the Bases Conversion and Development Authority (BCDA) of the Philippine government conceived of the New Clark City, a mixed-use visionary project together with the private sector as well as other government agencies.
National Government Administrative Center (NGAC)
This plan calls for the construction of multiple government buildings that will house the future national government's administrative headquarters.
In addition to housing several government offices, the NGAC will have a state-of-the-art conference center and national museum. The streamlined processes and less bureaucratic red tape that are anticipated as a result of this initiative will improve the efficiency and effectiveness of government services.
2. Develop Clark green city into a self-sustaining metropolis.
Through a system of parks and other open areas, the master plan seeks to make the region into a sustainable city that is both environmentally conscious and robust to natural disasters.
Central Park
A central park is planned for New Clark City to provide green and open spaces for locals and tourists alike, complementing the city's sports arenas and administrative structures.
In order to encourage both civic participation and responsible environmental management to other cities, the central park will have a variety of green spaces, including gardens, playgrounds, performance venues, and exhibition halls. Maintaining high standards for both air and water quality, as well as promoting general health, will help the New Clark City park stand out as a prime location for residents and tourists alike.
3. Adopt cutting-edge technologies and innovative approaches.
A state-of-the-art transit system, smart home installations in developments, and cutting-edge waste management facilities are just a few examples of the cutting-edge technology and forward-thinking initiatives that have been included in the master plan of this new metropolis, and linking it to Clark International Airport and the Clark Freeport Zone.
Additionally, the projected metropolis will use renewable energy sources, rainwater collecting methods, and green landscaping to fight climate change to boost economic activity, while ensuring that it meets worldwide green standards.
4. Capture the interest of potential investors.
The city's master plan also calls for mixed-use commercial hubs and an innovation cluster to entice domestic and international businesses and provide employment possibilities for the local human capital. In addition to a state-of-the-art convention center and a hospital of the highest quality, the city will have a state-of-the-art educational system.
Industrial Park
The New Clark City is conveniently close to Metro Manila and Central Luzon, making it an attractive location for businesses that need to be central to their operations.
To make the most of this competitive edge, BCDA is constructing an industrial park to attract both domestic and international businesses in the areas of manufacturing, logistics, and technology. It is hoped that the industrial park would stimulate local economies, provide residents with employment possibilities, and encourage creativity and responsibility.
5. Incorporates community building.
The New Clark City master plan includes social and inexpensive housing in Tarlac, educational institutions, and community services to guarantee an all-inclusive approach to the city's future growth and development. The objective is to ensure that people of varying socioeconomic backgrounds and levels of education and financial resources have equal access to affordable house and lot, employment, and business investment possibilities. In terms of education, the Philippine Science High School, University of the Philippines, and the National Academy of Sports already started the construction of their buildings in the area.
Sports Facilities
The New Clark City's Athletics Stadium, Aquatics Center, and Athletes' Village are just a few examples of the city's well-developed infrastructure that have contributed to its reputation as a global sports mecca.
Major athletic events, like the Southeast Asian Games, are already making use of these facilities, and future local and international contests are likely to benefit from them as well. More sporting facilities, including a tennis and basketball facility, a velodrome, and a hockey field, are being planned by BCDA to develop in the near future.
Lumina Homes Brings Affordable Living Closer to New Clark City
To address the call of New Clark City to have available and equal housing opportunities for the people, Lumina Homes branch out its communities near this newly planned city.
Lumina Homes is one of the leading and trusted communities in the country that provide affordable house and lot for sale for every Filipino family. Currently, we have an available community available less than an hour away from New Clark City:
Lumina Tarlac
A total of 1,354 home units can be found in Lumina Tarlac, which spans 10 hectares of land development. Nearby hospitals include Jecsons, CLDH, and TPH, and the community itself is just 10 minutes away from SM Tarlac. Lots of marketplaces can be found in close proximity to the neighborhood, and the area's schools and universities are easily accessible.
There are currently three available home model units in Lumina Tarlac including Aira Rowhouse, Angelique Townhouse, and Angeli Duplex.
When you purchase Lumina Tarlac's affordable house and lot, it will entitle you to enjoy lifetime use of its amenities such as the Multi-Purpose Hall, 24/7 Guarded Entrance, Mini Gardens & Playgrounds, and Gazebo.
Address: Brgy. Maliwalo, Tarlac, Tarlac City (Around 46 mins travel time from New Clark City)
New Clark City has the potential to have a huge effect on the economy of Central Luzon. There will be many new job openings as a result of the city's growth, and the influx of foreign investment and increased regional commerce should help the city prosper as a whole. Businesses and people in the surrounding regions will likely invest in real estate as they rush to take advantage of New Clark City's economic expansion.
To know more details about our affordable housing prices in Lumina Home Tarlac, you can drop a message to our Lumina Customer Support in the chatbox below. Hurry and make your reservation in this fast-selling community!

Try our Home Loan Calculator
Loan Calculator
Try Lumina Homes' loan calculator and get an estimate computation for your preferred Lumina property and home model.