Lumina Broadens Affordable Housing Portfolio in Bacolod City
17 March 2021
Written by: Angelica Gondra
Lumina Homes adds more delight to the City of Smiles as it welcomes another development in Bacolod City!
Lumina, the affordable housing segment of Vista Land and Lifescapes, Inc. and the top real estate developer in the Philippines, broaden its horizons as it builds its newest community on the eastern part of Bacolod, City.
Lumina Homes started to recognize Bacolod's booming potential in 2016 when it opened its first community with affordable house and lot in the city through Lumina Bacolod. It is located in Brgy. Vista Alegre, with 35-hectare development land, offered around 4,000 house and lot that were all officially sold out in just two years.
This year, Lumina Homes plan to develop another community with offers of affordable house and lot through their 45-hectare acquired land in the east of Bacolod City. This site is just a drive away from Bantug Lake Ranch, a recreational development that houses scenic waterfront and various leisure activities. You can enjoy adventures like horseback riding, boating, and fishing in just a quick drive. The proposed project is also just a couple of minutes away from other fun and enjoying places like Campuestuhan Highland Resort, Guerrero Farm and Nature Park, Melba's Farm Guest House, and other popular commercial and business facilities.
It is also remarkably convenient and accessible as the main roads have ongoing road-widening projects that will make the site closer to the New Government Center and the New Silay-Bacolod International Airport.
Lumina Homes' latest offering in Bacolod City, like its signature developments, will feature affordable residential units and amenities such as shuttle service, mini gardens, parks and playground, covered multi-purpose hall, and provision for commercial area.
Mega Deal of the Month Featuring Lumina Bacolod East.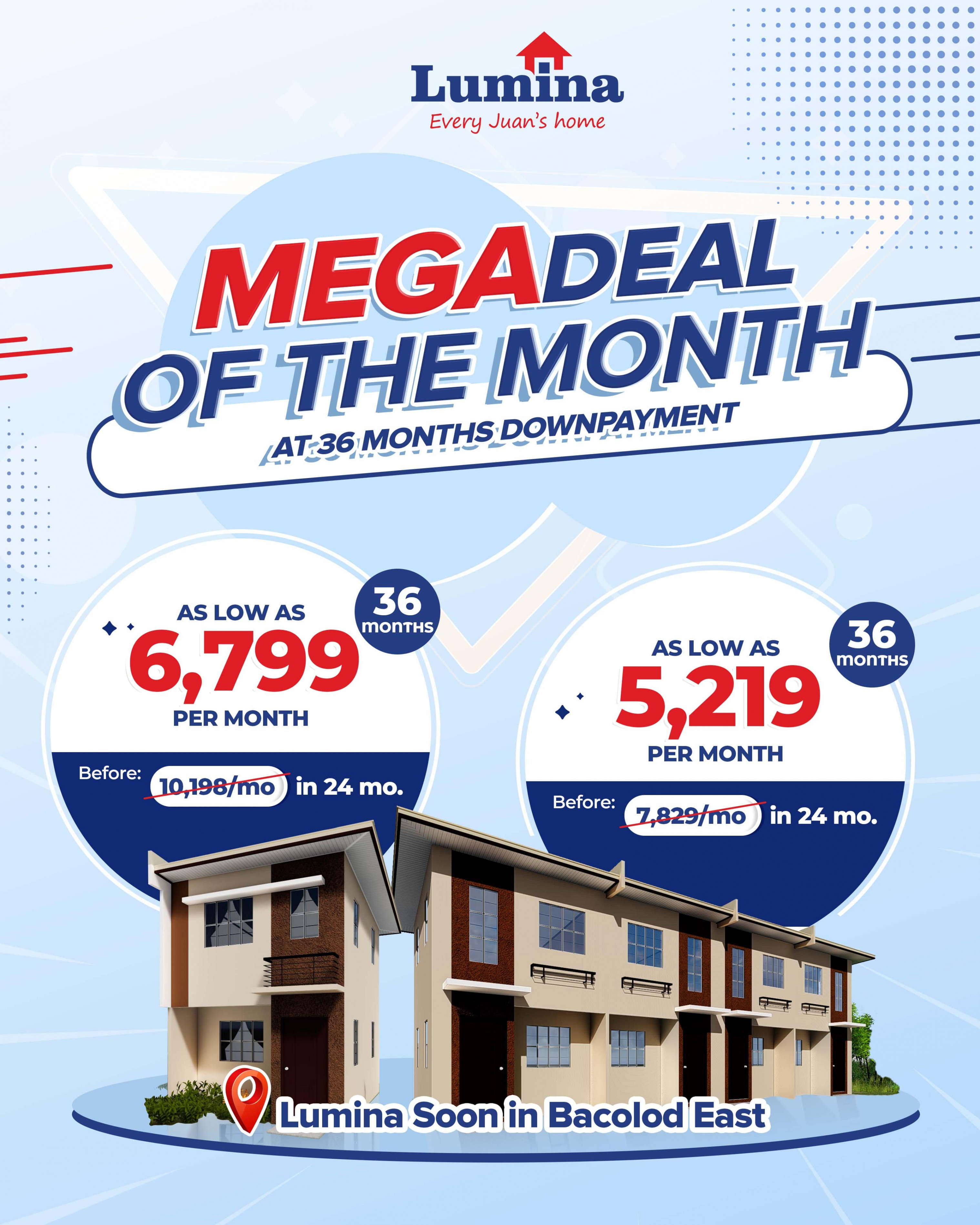 Hurry and reserve your slots now with Lumina Homes Mega Deal of the Month Paynagaaan Extended DP Promo. Now, you can avail of a house and lot from Lumina Homes in Bacolod East for as low as Php 6,799 per month for 36 months for its Single Firewall home model. This is from its previous price of P10,198/month in 24 months. You can also avail of their Rowhouse models as low as Php 5,219 per month for 36 months from 7,829/mo in 24 months before this promo began.
Aside from the extended downpayment promo, any home model can be availed by using a pag ibig housing loan, instead of a bank loan as the only financing option.
Make sure to plan and have your reservations made within the month, as the promo will only run until March 31, 2021.
Live Selling sa Brgy. Lumina Bacolod.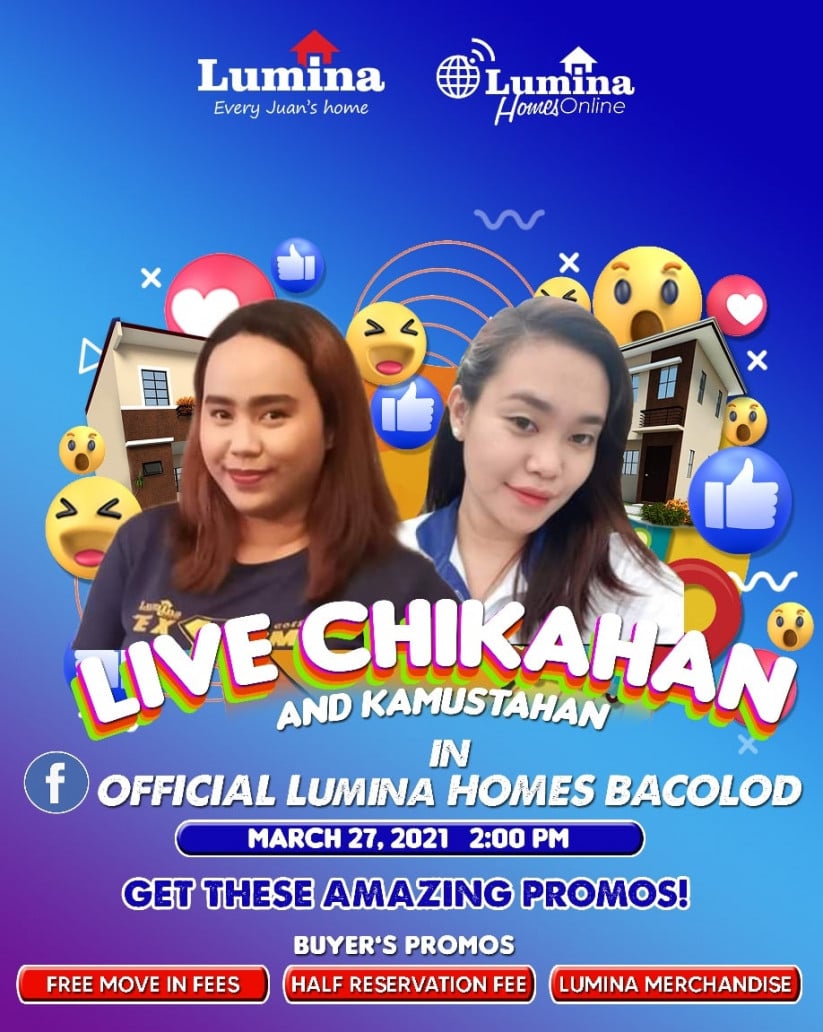 Another fun way to avail your own space is by participating in the 2nd run of "Live Selling sa Brgy. Lumina!". In here, all you need to do is simply comment on the word "mine" and have a chance to own a house and lot in Bacolod.
You can tune in this March 20 Saturday to the Official Facebook Page of Lumina Bacolod for your chance to "mine" your dream house and lot while winning exciting prizes and freebies!
Just like any other Lumina Homes communities, the soon-to-open subdivision in the east of Bacolod also promises to be a standard home for every Filipino family. It is a perfect dwelling where the rural charm and great enthusiasm meet. Stay tuned and be updated on what's new in Barangay Lumina Bacolod!
Related Articles:
***
For more information on Lumina Homes, contact (0917) 629 6523.

Loan Calculator
Try Lumina Homes' loan calculator and get an estimate computation for your preferred Lumina property and home model.