Which is Better In-House Financing or Bank Financing?
26 July 2022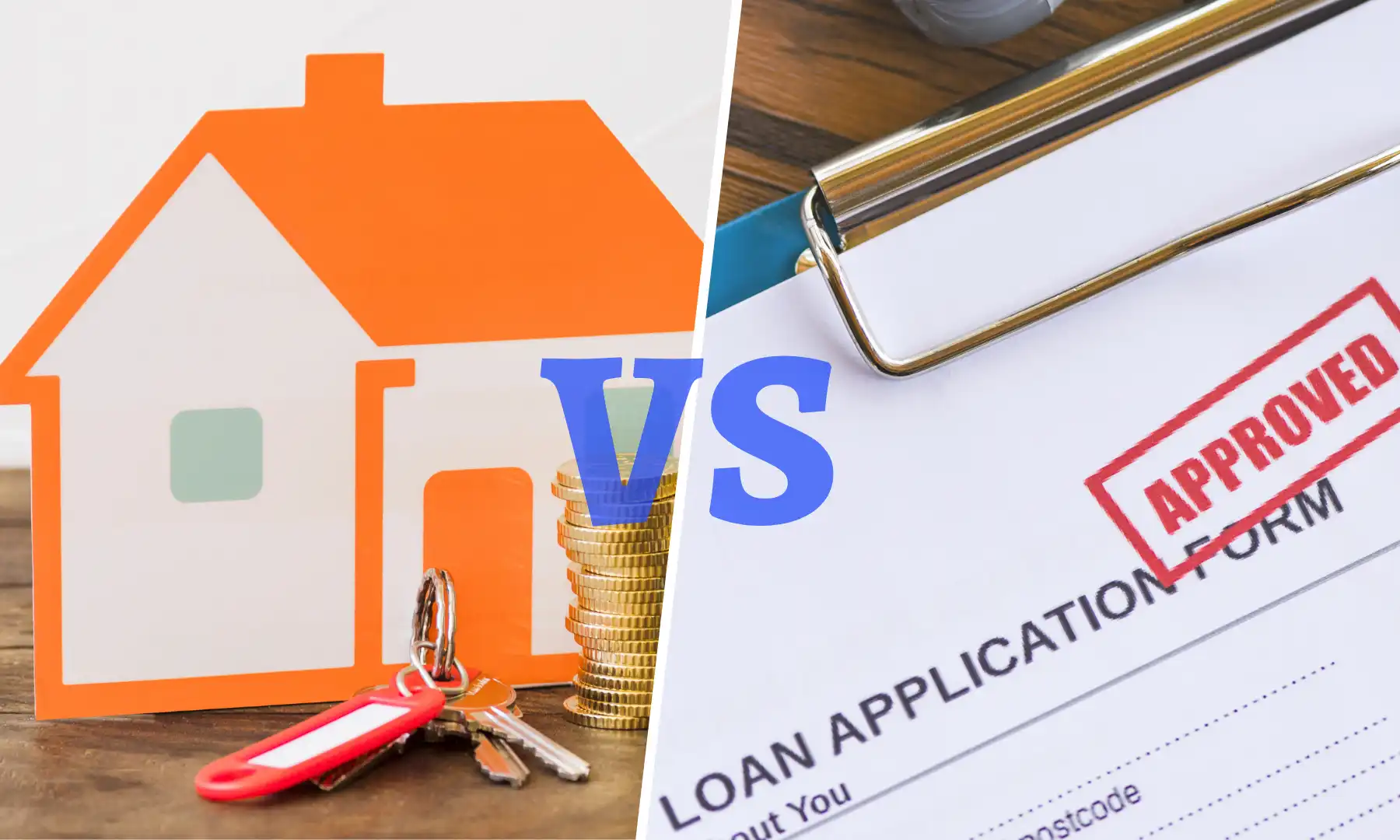 Buying a real estate property isn't as simple as buying a high-end gadget or getting a car loan. It's also not as easy as buying groceries, clothes, or even getting new furniture and home appliances. But, it's definitely one of the most rewarding purchases you could make for yourself.
Let's say that you are into real estate property investments. Chances are you've already known the financial risks and the time that it may consume. And just like any investment, preparation is crucial in making or breaking the success of your future endeavors. Were you able to assess your financial capabilities? Have you put your thoughts on credit standing, mortgages, and payment terms? Regardless if you want to purchase a real estate property for your future home or as an investment, loans or financing are two of the most common terms you'll encounter.
If you have the capability to purchase an asset in full cash, would you take the opportunity? Or would you still prefer to rely on flexible payments through bank loans and in-house financing? There are different views on that matter but if you're leaning more into financing, then this article is made exactly for you.
What is In-House Financing?
In-house financing refers to the process in which a company lends money to a customer so they can purchase goods or services. Usually, property developers are the ones who offer in-house financing especially when potential homebuyers prefer it over bank financing.
Did you know that the approval for in-house financing is usually easy? Plus, compared to bank financing, the process for in-house funding is much quicker. Basically, In-House Financing works when a seller or a company uses its own fund to finance its clients in making specific purchases or availing services.
Unlike bank financing, in-housing finance follows a simple and direct application process. Transactions between the in-house financing and the borrower are seamless because it's all happening in one place. Moreover, point-of-sale financing becomes an integral part of marketing, which allow retailers to increase sales by 32% and close deals much easier.
What Are the Best Cases to Choose In-House Financing?
In-house financing is your best option if you've been rejected for a bank's home loan application or even PAG-IBIG. A bank financing application gets rejected for various reasons but the most common is due to a low credit score. Hence, aspiring homebuyers switch to in-house financing as an alternative to pursuing owning a real estate property.
Since bank or PAG-IBIG financing is a long and tedious process, you can opt for in-house financing if you want to move in immediately or as soon as possible. In fact, there are housing developers that allow their clients to move in immediately after getting approved. So, if you're in a hurry to get your own house or start your investment journey, in-house financing is a great option for you.
Have you had bad experiences with lenders or other financial institutions? If you are uncomfortable transacting with third-party funders, then choose in-house financing. Work directly with the property developer and rest assured that you're dealing with them directly.
What is Bank Financing?
Also known as housing loans, bank financing is the process when banks or financial institutions lend money to clients in order to purchase a real estate property. And compared to in-house funding, bank financing offers slightly lower interest rates, which makes it attractive to potential home buyers.
It is also considered the most traditional way of financing not just to acquire a property but to fund businesses, personal finance, getting a car loan, and even dealership financing.
Since they are more open to lending money to clients and businesses, they established stricter requirements and a much longer and tedious process for the application. Above all, they want a guarantee that an applicant can pay back the loans. Therefore, you must present yourself well along with the requirements to increase your chance of getting approved.
When's the Best Time to Choose Bank Financing?
If you have a good credit score or credit standing, your chance of getting approved for a bank loan is pretty high. Banks and financial institutions conduct thorough background investigations hence, you have to secure a clean record of your payment and credit history. Delinquencies or late payments can break the impression of a good relationship with your potential financer.
Budgeting is one of the most challenging parts of our adulting duties. So, if you want a fixed loan term to stick with your budget plan, bank financing is a good option. Once you have an approved application, you'll come up with a fixed monthly interest rate and fixed monthly payments for the installment amount throughout your loan period.
Are you looking for loans that come with lower interest rates or discounts? There are banks and financing institutions that offer unique and special promos. Be on the lookout for flash promos and banks that may offer lower interest rates on housing loans.
In-House Financing vs Bank Financing: The Key to Your Dream House
Indeed, it's not a common habit to purchase a house or a real estate property in full cash. It can restrict your ability to utilize your finances. So, if you're not paying for a house out of your pocket, you can choose in-house financing or bank financing to ease the process. Assess your financial stability and consider things such as free chattel mortgage fees when applying for a bank car loan, and even high-interest rates.
Have you decided which housing loan institution best fits your financial capacity? Make sure to assess all your options and transact only with established developers.
Trust Lumina's Network of Real Estate Professionals
Indeed, buying a real estate property is not as simple as buying something from your favorite mall or shop. But don't you worry, Lumina Homes is here to help you achieve your dreams of finally owning your own real estate property.
So, if you're looking for a reliable real estate developer to kick start your investments or finally build your own home, we are here to assist you. Lumina Homes is one of the most trusted housing developers in the country. You can take advantage of flexible payment options such as bank housing loans with home options designed for better living spaces and in-house financing too! With over 50 highly accessible communities across the Philippines, you'll definitely find the perfect area to build your dream home.
Lumina Homes also takes pride in securing safe and enjoyable residential communities. Aside from a house and lot property that is built to last for your family, you can enjoy unique amenities carefully designed in each project. Hurry while units are still available! Talk to one of our accredited Lumina BIDA sellers or send inquiries through our social platforms.

Try our Home Loan Calculator
Loan Calculator
Try Lumina Homes' loan calculator and get an estimate computation for your preferred Lumina property and home model.