Reasons Why Rizal Province Makes a Perfect Home Location
23 February 2021

Living in the metro is often loud, polluted, and chaotic enough to convince us to move to calmer and more laid-back (and picturesque, if we're lucky) provinces. However, making the big move is often questioned because the metro is where most of the huge opportunities are to fulfill the "dreams of making it big one day."
Just an hour or two away from the metro lies a province that could be the perfect place to choose your home—Rizal. But the question lies: Is Rizal province really worth it to sacrifice our nearness to our family, friends, and workplace? That is what we are about to find out in this article.
Know more about Rizal
According to Rizal Provincial Government, the mountainous province perched on the west slopes of the foothills of the Sierra Madre Mountains has been known as the "Cradle of Philippine Art" and was named after the country's national hero, Dr. Jose Rizal.
In addition to its well-known artistic groups and folk festivals, the provincial territory also has a wide variety of both natural and man-made sights. Industrial parks, conference centers, and commercial hubs have sprung up next to swimming locations, picnic sites, and parks with breathtaking views of Laguna de Bay and the majestic Sierra Madre mountain range.
What region is Rizal province?
Located in Region IV-A under CALABARZON (Cavite, Laguna, Batangas, Rizal, Quezon) the provincial territory began to the east of National Capital Region. It is sourrounded to the north by Bulacan, Laguna and Quezon Province to the east, and Laguna de Bay to the south. According to the provincial capitol, it has a total land area of 130, 383 hectares, with 27% being appropriate for intensive agricultural, pastures, and forest, 62% being suitable for high-density urban development, and 70% being good for fish, farming, and wildlife conservation.
Municipalities of Rizal
A. Baras
Known as the home of "Sikaran", the Philippines' native martial arts, originated in this town in Rizal. In fact, even before the Spanish invasion of the Philippines in 1521, it was already a common practice among the farmers of Baras to train in this ancient kind of martial arts. Baras, Rizal also has luscious woods, mountains, ethereal rock formations, stunning waterfalls, and recreational activity places, all of which are popular among locals and visitors alike.
B. Pililia
Pililla is dubbed as the Green Field Municipality of Rizal because it has managed to retain both its natural environment and a number of religious and secular customs, such as the Santa Cruzan or Flores de Mayo, during which men and women wear elaborate dresses and parade through the streets.
C. Binangonan
The Municipality's name translates to "the first town built on the lakeshore." Binangonan is a first-class municipality that spans the distance between the Sierra Madre foothills and the coast of Laguna de Bay. In 1900, during the American colonial period, it officially became a town. Also, Santa Ursula Parish in the center of Binangonan has a rich history dating back 200 years, making it a significant landmark in the town.
D. Antipolo
Located in Metro Manila's eastern region lies the city of Antipolo. Due to the presence of the National Shrine of Our Lady of Peace and Good Voyage, the area is often visited by Catholics on pilgrimage. It is also the country's largest inland body in Rizal Province.
E. Tanay
The hilly terrain of Tanay is one of its most distinctive features. It's well-known as a place to go hiking and camping, and it's home to various recreational sites that provide safe spaces to set up tents and spend the night.
Advantages of Living in Rizal Province
Rizal province may not be the first home location that comes to mind, but it gives us a lot of convincing reasons why it makes a good place to live in.
1. Work-life balance is achievable.
Being in an ideally accessible location supports work-life balance, and this is what Rizal province gives. There are many leisure spots in Rizal that you and your family can enjoy, like private resorts. And since it is just an hour or two away from the metro and there are lots of transportation options, you get to dedicate more time to the things that really matter—getting your work done and having some quality time with your family. What more could you ask for?
2. You will be closer to nature.
One of the main points of choosing to reside in Rizal is the nature-meets-city life it entails. The province lies at the Sierra Madre's foot, the mountain range popular for being the longest in the Philippines.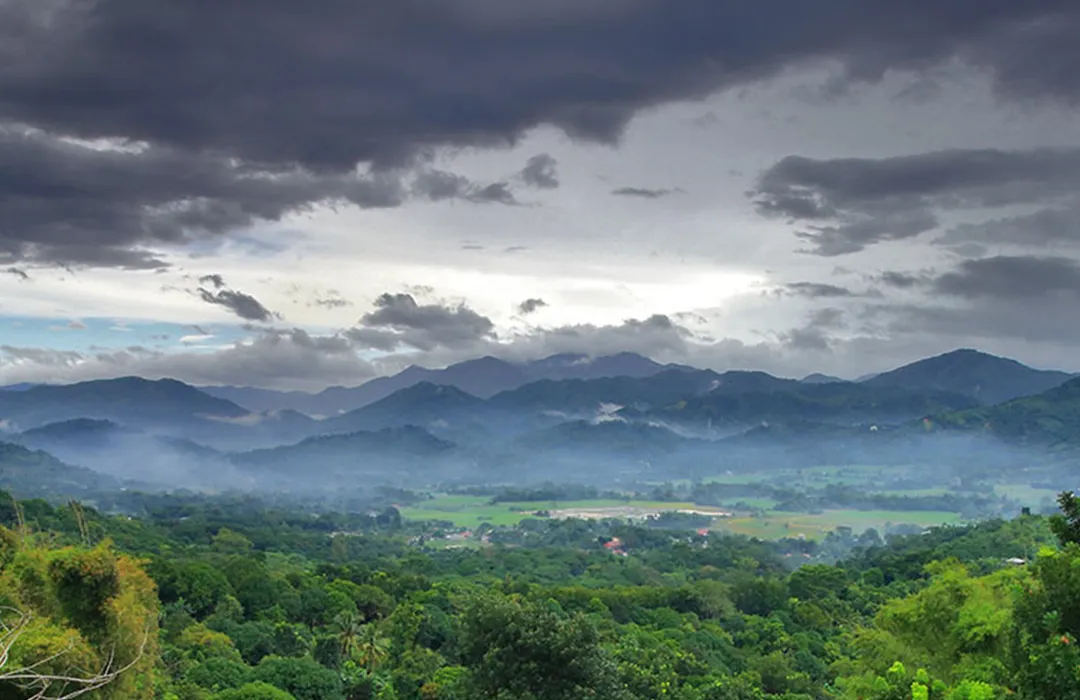 Imagine waking up in a place where rice fields are the usual sights, rees and mountains block the sun rays instead of skyscrapers, and you'll hear the chirpings of the birds and roosters are the alarm clocks, and where the air is clean and safe enough to inhale. These are just some of the simple things to greatly appreciate on what the Province of Rizal offers. With green landscapes, stunning waterfalls, and fresh cool air, how can you say no to living in a place close to paradise?
3. It's a sought-after destination for weekend travelers.
Because of its proximity to Metro Manila, Rizal province is a favorite quick vacation destination for weekend travelers. Just one to two hours away from the metro, you will find the best tourist spots in Rizal composed of wonders of nature and Instagrammable spots fit for any type of traveler. Whether you are an adventurous traveler looking for mountains to hike or a chill person who wants to go for a quick dip to get the much-needed respite from the city life's hustle and bustle there is a destination for everyone.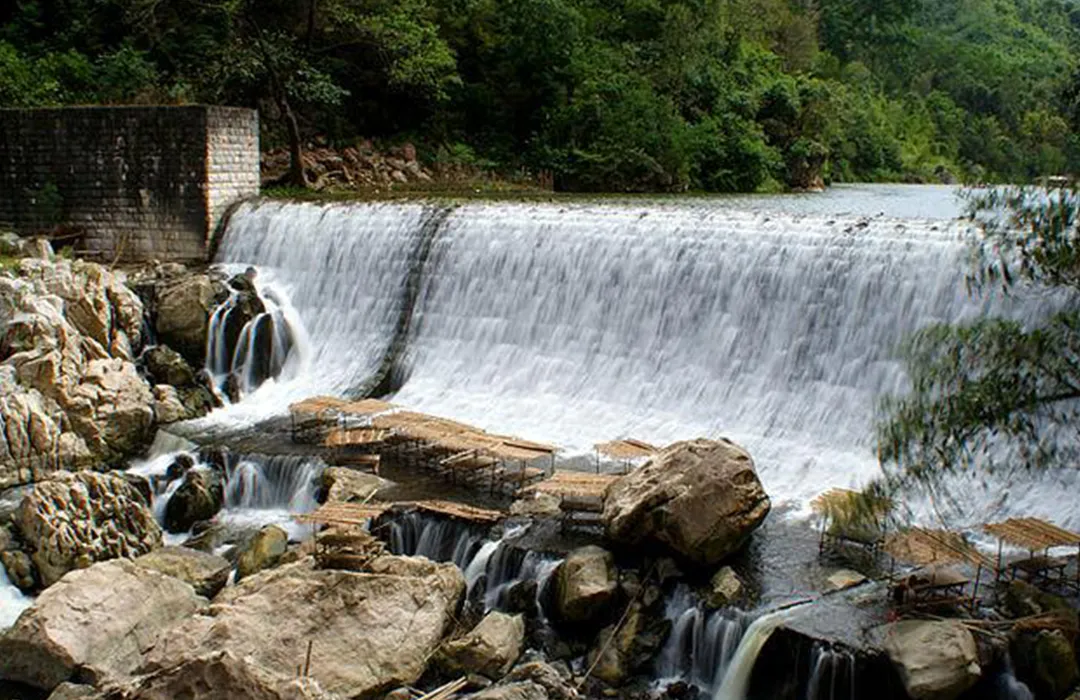 What makes Rizal even more attractive is that it is budget-friendly. So, if you are an avid traveler, Rizal could be the perfect location for your dream home. No need to travel long distances just to feel relaxed.
Some of the most beautiful destinations to visit in Rizal are:
Cloud 9
Hinulugang Taktak,
Pinto Art Museum
Masungi Georeserve
Daranak Falls, Batlag Falls
Regina Rica
Treasure Mountain,
Mt. Daraitan,
Tinipak River
Pililla Windmills
4. It has a lot of pilgrimage sites for the faithful.
If you are someone who is devoted and faithful to your religious beliefs, then Rizal is a great place to reflect. The province boasts a lot of churches, both historic and modern, that became popular pilgrimage sites. In fact, most people who live in Metro Manila or neighboring provinces go to Rizal every Holy Week to visit the churches for Visita Iglesia.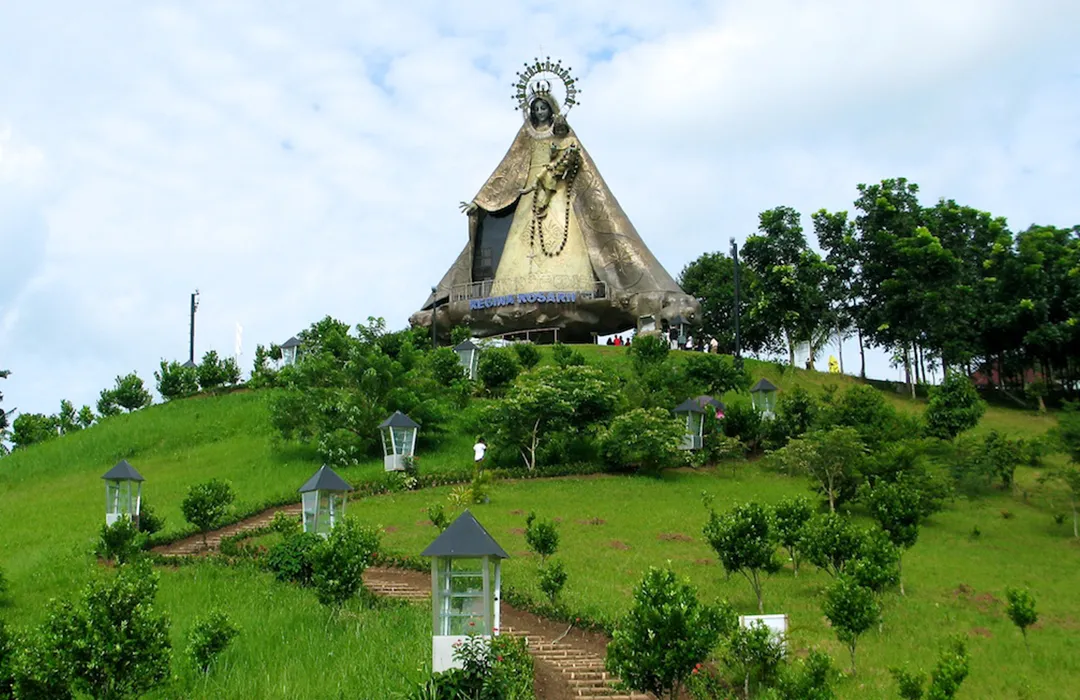 Among the popular churches in Rizal province are the Our Lady of Peace and Good Voyage (Antipolo Cathedral) and the church of the Virgin Mary in Antipolo, Regina Rica in Tanay, St. Jerome Parish Church in Morong, St. Joseph Church in Baras, St. Mary Magdalene Parish Church in Pililla, The Nuestra Señora de la Annunciata Parish Church (Bosoboso Church) in Antipolo, Our Lady of the Holy Rosary in Cardona, Sta. Ursula Church in Binangonan, and more.
Arts and Culture
1. Rizal has a rich culture.
While technology now takes a huge part of our everyday lives, the locals of Rizal never forget their culture. In fact, it's very much alive in the province. From the old Filipino culture of pamamanhikan to the history and religion, you can count on Rizal province to let you experience the rich culture.
2. A haven for art lovers and nature lovers
As mentioned above, culture is very much alive in the province of Rizal. And part of their culture is the art scene where the province is most known, especially in Angono, the Art Capital of the Philippines.
Angono is the home of two Philippine National Artists: Carlos "Botong" Francisco (National Artist for Visual Arts), who is well-known for his undeniably good murals; and Lucio San Pedro (National Artist for Music), who was a great Filipino composer, conductor, and teacher. In Angono, street murals are a normal sight. And these are not just any other street murals, and they're really a masterpiece.
One of the best examples of history and art coming together is the Angono Binangonan Petroglyphs, which is known as the oldest work of art in the Philippines.
If you're someone who loves to go to museums, you will enjoy the Pinto Art Museum in Antipolo, Art Sector in Binangonan, and Lutong Pugon in Tanay.
Rizal has a lot of restaurants with great views and delicious food.
Foodies will certainly enjoy Rizal as the province offers a lot of cafes and restaurants with great views, delicious food, and cool weather that will give Tagaytay restaurants a run for their money.
Antipolo, Tanay, and Pililla are the best options to go on a food trip with a view. In Antipolo, you can start by going to Tahanan Bistro, Burrow Cafe, Tipulo Filipino, Café Rizal by Peppermill, Cafe Lupe, Vieux Chalet Swiss Restaurant, Luljetta's Hanging Gardens, and Spa, and Oscar's at Eugenio Lopez Center. While in Tanay, you have Lutong Pugon, Ricardo's Vista del Cielo, and La Franco's Veranda. In Pililla, you have Bulawan Floating Restaurant, ----Barandilya Restaurant, and Cassandra's Peak.
Rizal is more accessible than ever
If accessibility is an issue for you well, Rizal province could be the answer you are looking for. Even if the Philippines' traffic situation, let alone in Metro Manila, worsens the travel from Rizal will not be too problematic, especially with the new infrastructure developments.
In a few years, a new toll road called the Metro Manila Expressway will link Rizal to the Metro and CALABARZON (Cavite, Laguna, Batangas, Rizal, Quezon). It will also act as a faster route to EDSA and C-5.
And here's more, Rizal is getting more commuter-friendly! This April 2021, LRT-2 Extension in Masinag, Antipolo City will be opened. Transportation going to Metro Manila will be much easier through this, since there is also an existing Pililla-Masinag terminal via UV Express in SM Masinag. Also, there are many public transportations such as jeepneys, buses, and vans that travel directly to several Metro Manila cities. For example, Starmall Shaw is just one ride away from any points in Rizal. Starmall Shaw is where you can take several routes to get around Metro Manila.
Housing and Market Trends
In 2022, there will likely be a greater need for provincial business centers, which will be good news for the local economy as it will lead to the creation of new jobs. In fact, one of the considered Next Wave Cities in the Philippines is Rizal Province.
Here are some of the housing and market developments that this separate province now has:
1. House and Real Estate Development
There are huge plots of land accessible for building and other forms of real estate development. The expanding workforce has access to a wide variety of high-quality, low-cost housing developments to choose from.
The fact is that Rizal has more affordable real estate options compared to the more pricey areas of Metro Manila. Those with young kids or those looking to retire to a quieter place will find it to be an ideal place to call home.
2. Malls and Commercial Centers
Several major mall and shopping center chains from the commercial districts of Manila's metropolitan cities, including the Sta. Lucia East Grand Mall, SM Malls with sub-store chain SaveMore, Robinsons Malls, Cherry Foodarama, Shopwise, Puregold, Budget Lane, and other commercial centers, are rapidly expanding into the province of Rizal.
3. Micro, Small, and Medium Scale Enterprise
In addition to clothing, the province of Rizal is home to a number of MSMEs engaged in industries as diverse as handicrafts, woodworking, food processing such as the creation of traditional native foods and delicacies, toys, novelty items, and bamboo crafts, all of which contribute significantly to the province's GDP and rank among its top sources of employment.
4. Mining Industry
Rock aggregates, volcanic tuff, limestone, marble, and guano/rock phosphate are just a few of the many non-metallic mineral resources found in abundance in the Province of Rizal. Due to this, the province's prospective industries and economic activities are fueled by the province's mineral reserves, which are often the key components of building materials.
Cement is produced because of significant supplies of red clay and other raw materials in Antipolo City, Tanay, and Baras, including limestone, dacite, diorite, siliceous sand, and shale sandstone. Bricks, tiles, and terra cotta are all products that may be created from these materials.
5. Tourism Industry
Waterfalls, natural springs, rock formations, a panoramic view of the Sierra Madre Mountain ranges and Laguna de Bay, colorful festivals, lush scenery, golf and country clubs, resorts, restaurants, hotels, and so much more are just some of the many attractions that keep the tourism industry in the Province of Rizal thriving.
The Petroglyphs at the Angono-Binangonan Boundary are one of the most fascinating tourist attractions in Rizal province. As it happens, the earliest known Filipino artifact is this World Heritage Site, which has 127 rock carvings of animals and people that have been dated to about 3000 B.C.
6. Wearable Industry
Most of the businesses in Rizal are in the apparel manufacturing sector-- including fabrics, apparel, and leather products. Taytay Rizal is home to a number of clothing manufacturers and suppliers with the popular Taytay Tiangge frequented by shoppers on Mondays, Thursdays, and Sundays.
Best Home Location in Rizal Province
Mention Rizal as a place for building a home, and what usually come to mind are Antipolo, Cainta, and Taytay. For a good reason, these towns are closer to Metro Manila and more developed than other towns in Rizal.
But what many fail to realize is that while these areas are popular and near the metro, the cost of living as well as the value of property is a bit more expensive. If you research more, you will find out that there are other towns that are also promising.
The municipalities of Binangonan, Baras, and Pililla also deserve a spotlight when talking about an affordable house and lot in Rizal. These areas are also accessible from Metro Manila and have lots of best nature spots, history, tourist destinations you can visit.
Find your affordable house and lot in Rizal through Lumina Homes
Lumina Homes, the affordable housing arm of Vista Land, is a great option if you're looking for an property for sale in the Province of Rizal, you may try the loan calculator of Lumina Homes and have the sample computation appearing on your screen for the following houses, such as:
Lumina Binangonan
Address: Brgy. Bilibiran, Binangonan, Rizal
Amenities: Guarded Entrance, Basketball Court, Play Area, Gazebo
Financing Options: Bank Financing
Available models: Angelique Townhouse, Angeli Townhouse, Angeli Single Firewall
Lumina Pililla
Address: San Antonio Feeder Road Brgy. Quisao Pililla, Rizal
Amenities: Basketball Court, Play Area, Gazebo
Financing Options: Pag Ibig Housing Loan, Bank Financing
Available Models: Anna Rowhouse, Angeli Townhouse, Angeli Single Firewall
Lumina Baras
Address: Brgy. Concepcion Baras, Rizal
Amenities: Basketball Court, Play Area, Gazebo
Financing Options: Pag Ibig Housing Loan, Bank Financing
Available House Models: Anna Rowhouse , Angelique Duplex, Angeli Single Firewall, Armina Single Firewall, Athena Single Firewall
Living near the Metro with practicality made possible with Lumina Homes, where you can get your affordable house and lot in Rizal! Achieve your dream home without sacrificing your budget and proximity to your family, friends, and workplace.
Related Articles:

Try our Home Loan Calculator
Loan Calculator
Try Lumina Homes' loan calculator and get an estimate computation for your preferred Lumina property and home model.