Top 10 Best Trails in Malaybalay for Thrill-seekers
7 September 2022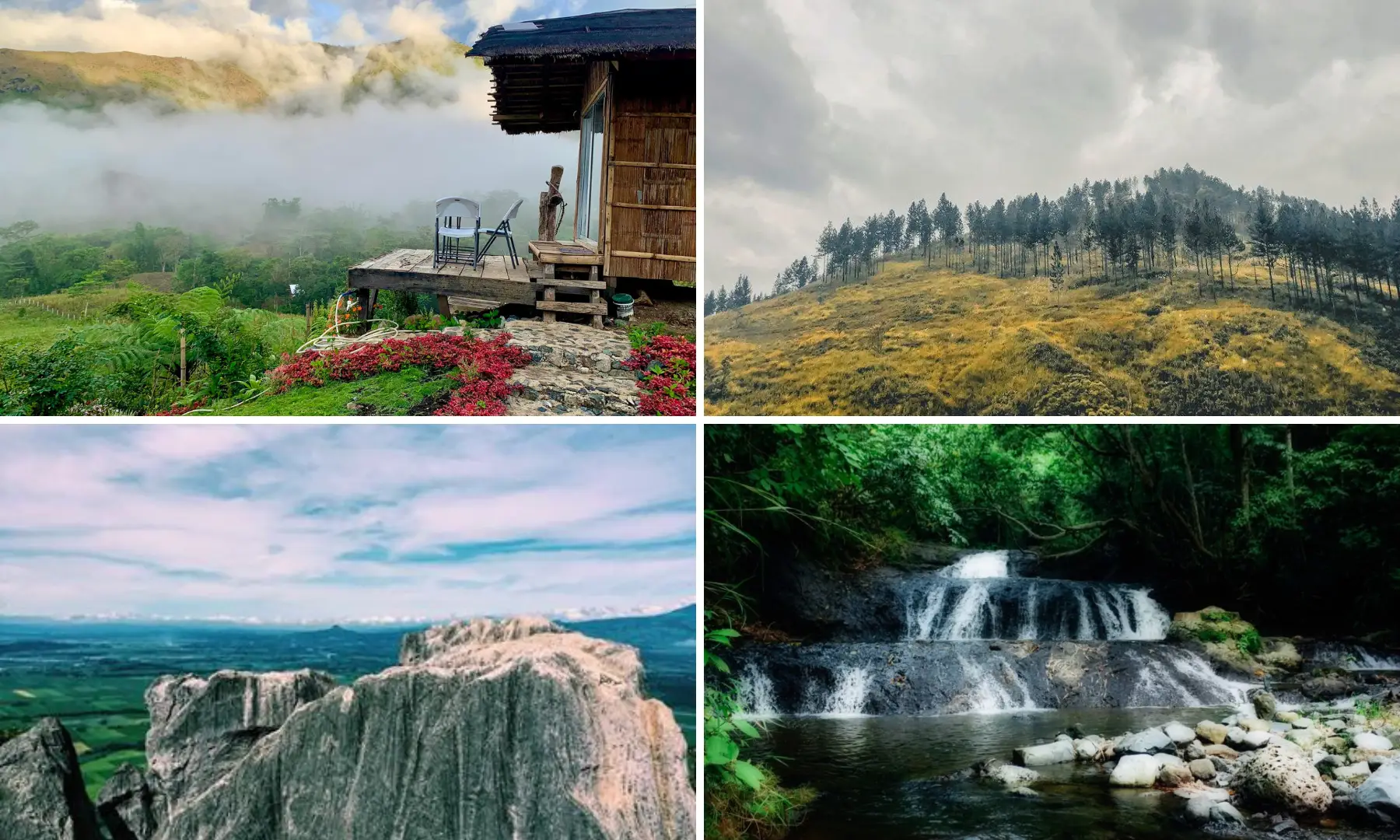 Ever wonder why the real estate industry is lucrative in Malaybalay?
Tourism influx is one of the main contributing factors to real estate's increasing demand in Malaybalay City. Local tourists and foreign visitors from all over the world are fascinated with its enchanting natural wonders. From man-made eco-parks to breathtaking mountain terrains, Malaybalay City features a variety of attractive destinations that anyone would like to visit.
Lucky are those who bought a house and lot in the Philippines, particularly in Malaybalay City. Such property can be helpful and valuable in providing affordable accommodations to tourists and those on a business trip.
Worry not; you still have an opportunity to purchase your property through Lumina Malaybalay.
Lumina Homes offer affordable house and lot for sale you can choose from. It features great amenities and a kid-friendly environment, including a basketball court, community hall, and playgrounds. It is also accessible to the nearest public establishments such as transportation hubs, schools, recreational areas, shopping malls, and top tourist spots in Malaybalay.
So, get to know more about the city first before going around for a visit.
Getting to Know Malaybalay
Malaybalay is famous for several tourist spots, such as The Transfiguration Monastery, Lapanday Pineapple Farm, Kaamulan Nature Park, and Nasuli Spring. It is even called the Summer Capital of the South because of its cold weather all year round.
But, would you believe that Malaybalay is also famous for having some of the best trails in the country?
If you are looking for adventure and thrill-seeking experience, you have come to the right place, Malaybalay.
How to get there
If you're from Luzon, Visayas, or other parts of the globe, you can fly from Manila, Clark, or Cebu to Cagayan de Oro City. Then, travel by land through a bus or UV Express at Agora Transport Terminal to Malaybalay.
Getting around Malaybalay is also easy as you can find other modes of transportation, such as jeepneys, tricycles, and the so-called habal-habal. They can take you to places you want to go, especially if you visit several tourist spots.
Top 10 Best Trails in Malaybalay
Whether you are a seasonal traveler or simply filling your travel bucket list, discover the top 10 best trails in Malaybalay.
1. Malaybalay City Poblacion Trail
The most accessible trail for beginners is the Malaybalay City Poblacion Trail, near the Bukidnon Provincial Capitol. It's a 5-kilometer loop trail, making it ideal for walking, jogging, running, and running. You can usually complete this trail in an hour or less, depending on your body's stamina. Dogs are allowed to play; ensure they are tied on a leash. Most locals prefer this trail due to its accessibility and quiet environment.
2. Mount Kiamo
Mount Kiamo, also called The Pitcher Mountain, is best recommended for extreme trekkers if you're up for an outdoor adventure and major hike. It's quite a challenging trail and a 2-hours away from the city. But, once you reach Mount Kiamo, you will discover the best-kept secrets of Malaybalay, bearing a lush forest filled with flora and fauna.
3. Mount Capistrano
Mount Capistrano has been the favorite hiking destination for most travelers today because of its easy trail. It's an hour-and-a-half trek to reach the summit, where you can witness a magnificent scenic view of sunrise if you climb at dawn.
4. Katihan Eco Park
A few kilometers away from the city is Katihan Eco Park. It's a hidden paradise in Malaybalay, where you can take a break and enjoy Bukidnon's panoramic view. Besides easy trails, Katihan Eco Park offers sheltered camping sites, a river deck, and an infinity pool.
Katihan Eco Park is also best for photoshoots because of its cold and breezy atmosphere.
5. Mount Kaatoan
One of the most challenging trail routes is Mount Kaatoan. It's a 35.6-kilometer out-and-back trail, which you can complete in an average of 10 hours. It is also among the nearest mountains to Mount Kitanglad Nature Park, with steep slopes but a perfect playground for hikers and campers.
You are free to visit Mount Kaatoan all year round and experience a new adventure.
6. Malinao Eco Park
Malinao Eco Park is a pit stop for trekkers and hikers because of its calm and refreshing climate. They often rest here and take the time to relax while catching up on their breaths. But, the highlight of this eco-park is that various natural wonders and scenic views surround it. It includes the majestic falls of Kiwiki and Kiagong, plus the stunning Miglapinig Ridge and trove of mountains. So, it's a perfect getaway for those seeking a break from stress and work pressure. You can visit their Facebook page for the entrance fee and opening hours.
7. Big Rock Trail
One of the favorite destinations for trail runners is the Big Rock Trail because of its unique rock formations. It's a 23-kilometer loop trail, which can take about 7 hours to complete the challenge. From uphill to downhill trails, Big Rock is one fascinating spot for a quick escape from the city's bustling life.
8. Mount Calasugon
Another out-and-back trail you must not miss is the 18-kilometer loop trail of Mount Calasugon. This well-known trail is excellent for mountain biking, hiking, and trekking. It features a moderate trail, so first-time trail runners can complete this route since it can take about only 6 hours to reach the summit.
9. Mount Pinalturan
If you want to experience a mix of wildlife and adventure, then Mount Pinalturan is recommended. This underrated 18-kilometer trail features a moderately challenging route with the out-and-back trail. You can also have the opportunity to encounter some of Malaybalay City's preserved species and shallow rivers as your pit stop.
10. Aniningpan Ridge
Last but not least is the stunning summit of Aniningpan Ridge. Just a 12-minute journey from Malaybalay, this ridge is popular for most trekkers and trail runners because it's an easy hike. It only takes 45 minutes to ascend from its grassy uphill to sharp steep slopes and rock formations. But it's rewarding once you reach the summit area, especially in the morning. You got the opportunity to witness a sea of clouds while watching the sunrise.
Choose Lumina Malaybalay as Your Home Destination
A few years from now, the value of every real estate will soon rise, not only in Malaybalay but throughout the country. If you wish to enjoy blissfully, rev up your adrenaline rush and start your investment with Lumina Homes. It can be your travel pit stop or, perhaps, a dream where nature is within.
For more details about the affordable house and lot packages, contact Lumina Homes' accredited seller today!

Try our Home Loan Calculator
Loan Calculator
Try Lumina Homes' loan calculator and get an estimate computation for your preferred Lumina property and home model.