Kid-friendly Places in Malaybalay City, the South Summer Capital of PH
26 August 2022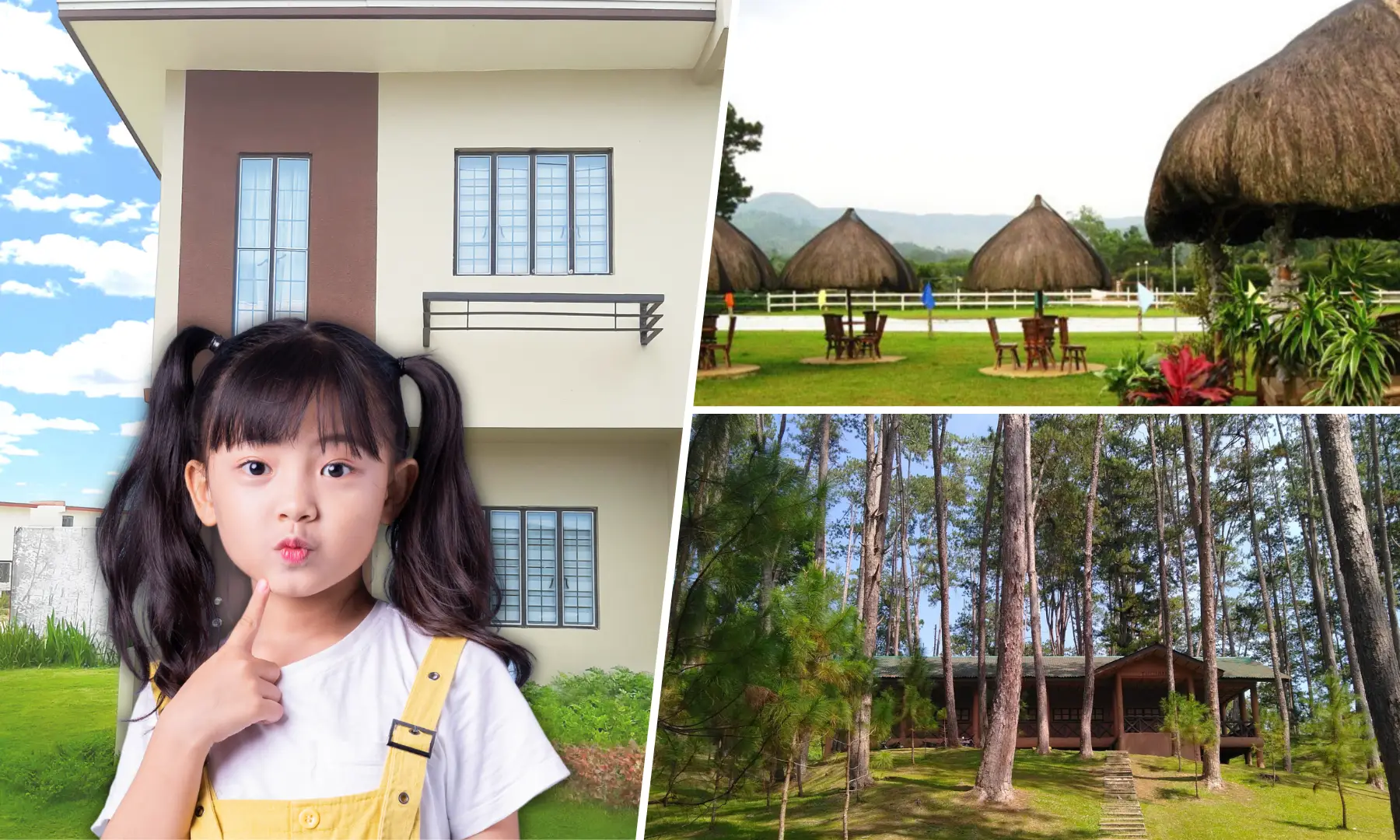 Because of its location inside a forest, Malaybalay City is sometimes referred to as "a City Within a Forest," and its residents may easily escape the city's hectic pace by taking in the natural beauty that surrounds them.
Not known to many, Malaybalay City is a major tourist destination in the southern Philippines because of its convenient location and wealth of agricultural offerings.
There are many places to visit in this city that will captivate you with their stunning scenery and thrilling activities. There is also a wealth of history and culture to explore in the city as well, so be ready to see some stunning buildings and meet some fascinating new people. This is the reason why there are a lot of places that you can visit here with your kids!
Actually, you may choose from a wide variety of urban attractions available in Malaybalay. After all, the city is a 1st-class municipality in the whole region.
1. BirdWatch Tower
The famed Mt. Kitanglad Bird Watching Site in Malaybalay City's Barangay Dalwangan is a must-see attraction for families visiting the area. Visitors may see and take a picture of a wide variety of stunning avian species, including the Hanging Parakeet, Brahman Kite, and the Philippine Eagle, the country's national symbol in this is one of the tourist attractions in the city.
Make sure to not forget to bring your camera here with you to take a quick snapshot of these great avian species with your kids!
Where to visit: Barangay Dalwangan, Malaybalay City, Bukidnon (Around 12 minutes travel time from Lumina Malaybalay)
2. Bukidnon Provincial Capitol
Visiting Malaybalay, the provincial capital of Bukidnon, is an opportunity not to be missed. Cafés, restaurants, shopping centers, and marketplaces of all kinds can be found in and around the capital, so take advantage of the opportunity to immerse yourself in the vibrant local culture and have a really original urban adventure in Malaybalay City.
Where to visit: San Victores St, Malaybalay, 8700 Bukidnon (Around 9 minutes walking time from Lumina Malaybalay)
3. D'Stable Eco Resort (Quadra)
The "Quadra" is another well-liked attraction in Malaybalay City. Thanks to its convenient location only 2 kilometers from the major highway, the D'Stable Eco Resort transforms into one of Bukidnon's most popular tourist spots.
As a noun, "Quadra" means "court" or "block" in its native Spanish. Because of its attractive environment, many ranches have been established here.
Bukidnon is the equivalent of Texas in the United States, in case you were wondering. So, if you want your kids to learn how to ride a horse like a pro, this is the place to do it since you'll meet some of the best cowboys in the Philippines.
The resort's central position makes it easy to explore the rest of the city on foot or by public transportation, so don't forget to reserve a lodging or cottage at Quadra. But if you have a house and lot Philippines in Lumina Malaybalay, this tourist attraction is just a few minutes from home so you can conveniently visit here with your kids anytime you want to!
Where to visit: Kwadra, Sta. Cruz Extension, Malaybalay, Bukidnon (Around 8 minutes travel time from Lumina Malaybalay)
4. Ereccion Del Pueblo
Do you want your kids to have a taste of the history of Malaybalay without giving up the fun of exploring the city center? Ereccion Del Pueblo is the place to go!
One of Malaybalay's most recognizable monuments is this golden structure, dedicated to the event known as the "Creation of Town" or the city's inception. This painting represents the historic 1877 agreement between the Spanish government and Malaybalay's local leaders to create a town.
Where to visit: Sayre Hwy, Malaybalay, Bukidnon (Around 10 minutes walking time from Lumina Malaybalay)
5. Kaamulan Nature Park
Residents of the affordable house and lot in Lumina Malaybalay have easy access to clean and fresh mountain air, which is one of the city's many advantages. With its 500 acres of land, Kaamulan Nature Park is a prime location for ecotourism. There is a wide variety of plant and animal life in the park that your children are sure to love!
A wide range of scientific, educational, and historical events are also often held there. In conclusion, Kaamulan Nature Park is a fantastic outing for the whole family.
Where to visit: J Barroso Drive, Malaybalay, Bukidnon (Around 4 minutes travel time from Lumina Malaybalay)
6. Lapanday Pineapple Farm
A trip to Malaybalay City with your kids wouldn't be complete without a stop at the world-famous Lapanday Pineapple Farm tourist attractions. Be sure to sample some of the pineapples grown on this farm, since they are said to be the sweetest in the nation. Apart from their famous pineapples, they also have a lot of bananas to offer, since they are one of their most popular farm-fresh exports.
Lapanday is known for producing pineapples for the Estrella, Aloha, and Honey Pines brands.
Where to visit: Sayre Hwy, Malaybalay, Bukidnon (Around 16 minutes travel time from Lumina Malaybalay)
7. Monastery of Transfiguration
Don't pass up the opportunity to see with your kids the buildings designed by Leandro Locsin, widely considered to be the finest Filipino architect of all time.
Malaybalay's Monastery of the Transfiguration is a major draw for visitors because of its stunning architecture. The monastery is also the residence of Benedictine monks, which makes it a desirable location for those seeking solitude.
Some of Malaybalay's most well-known exports, including coffee, peanut butter, peanut brittle, and tablea, are available for purchase here as well. Because everything is handcrafted and produced by the monks, every cent will be donated to the monastery.
Where to visit: San Jose, Malaybalay City Bukidnon (Around 13 minutes travel time from Lumina Malaybalay)
8. Lumina Malaybalay
As you can see, enjoying these various tourist spots in the City of Malaybalay is just a few minutes away from the affordable house and lot for sale in Lumina Malaybalay.
There are 1, 766 available homes in the Lumina Malaybalay project development, which is spread out across 13 hectares of land. the nearest government buildings, including BIR and City Hall, are located at a distance of 2.3 kilometers away. In the meanwhile, it is just 2.2 kilometers away from BSU Annex, making it a convenient institution for your kids to study.
Furthermore, Casisang Elementary School provides direct access to the community, which also connects to BSU- Annex.
On top of that, Lumina Malaybalay's affordable house and lot for sale are just 5-minutes away from the public market, while the distance to the highway is just 2.3 kilometers. This makes the subdivision to be much closer to other kid-friendly tourist attractions such as the Dahilayan Forest Park Resort or Dahilayan Adventure Park, Malaybalay Souvenir shops, the Asean Heritage Park, the Del Monte Pineapple Plantation and Golf Course, and other mountain resort or popular destination that you can find around the province.
Aside from this, because of the community's proximity to the Malaybalay City Bus Terminal, you can also easily visit adjacent provinces such as Cagayan de Oro and Davao.
So, don't forget to schedule a site tripping in this wonderful potential house and lot Philippines investment in the City of Malaybalay when you visit Bukidnon Province.
Where to visit: Barangay Casisang Diversion Road, Malaybalay City, Bukidnon
Don't have enough time to go schedule a site tripping in Lumina Malaybalay on your visit? This website also has a 360-degree virtual tour, so you can check out the place before making your online home reservations at your leisure from anywhere in the world.
Hurry and start your home investment for your kids' future with Lumina Homes!

Try our Home Loan Calculator
Loan Calculator
Try Lumina Homes' loan calculator and get an estimate computation for your preferred Lumina property and home model.