Small Space Living Essentials That You Never Thought You Needed
26 April 2022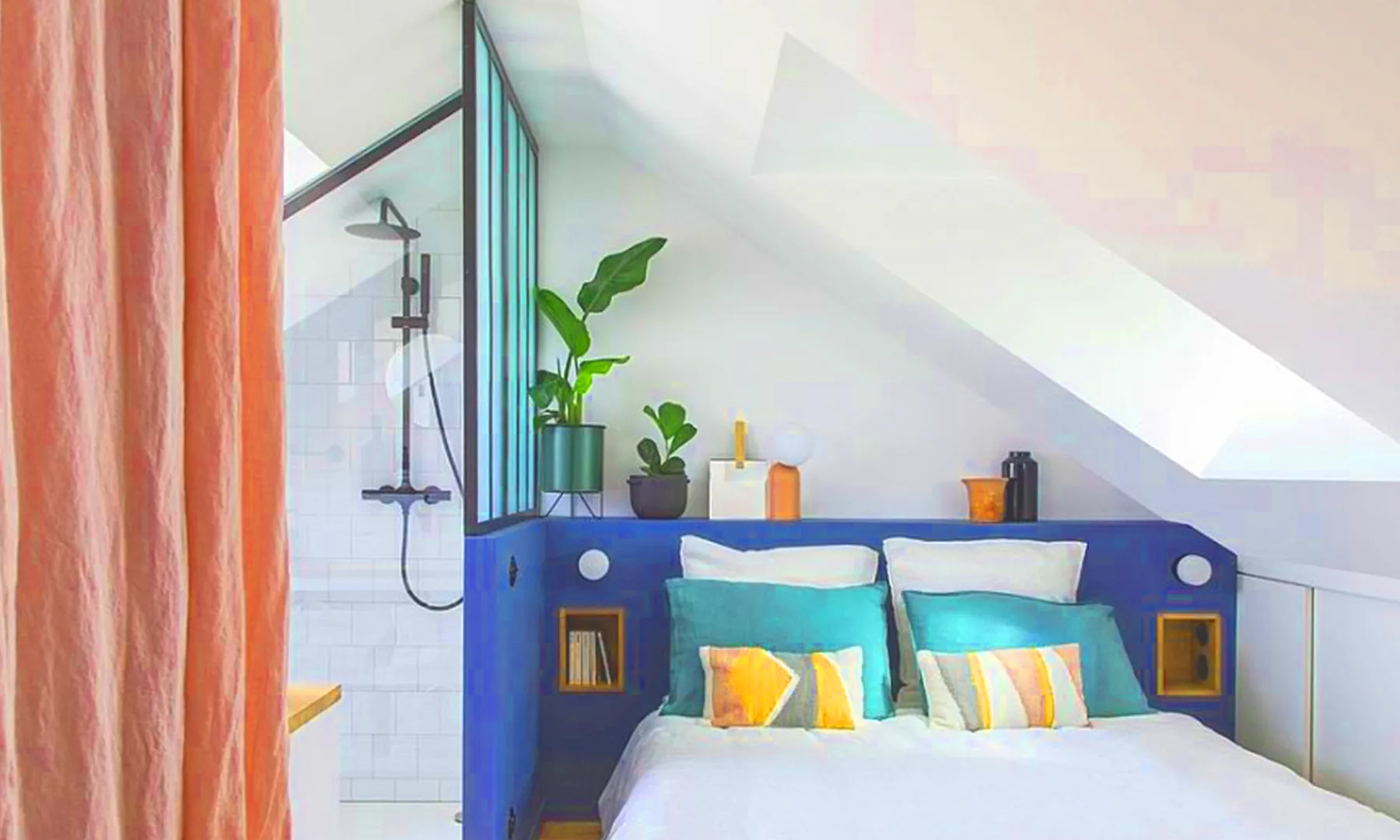 Even if your house is on the smaller side, you shouldn't have to compromise when it comes to the layout. A little ingenuity may go a long way, so don't be afraid to try new things! You can turn a little room into a wonderful living area with the help of shapeshifting furniture, slimline appliances, and clever storage solutions.
Below are some of the essentials you must grab and include in your humble abode:
Floating bookshelf to save that valuable floor space
Assuming you don't have enough place for a bookcase, this floating bookshelf is the solution. The time has come for you to finally have a place to put all of your beloved books without taking up valuable floor space.
In any room, they create a fascinating atmosphere so make sure to hoard both the small and big sizes of this floating bookshelf. These bookshelves are also unbelievably sturdy that they can last in your home for years. You can even have it move anywhere you like and them to still look fantastic and function just well. Just make certain that you always anchor and secure them to the wall when you install them on your house.
A loft balcony for some natural light
Not only is this enormous roof window fantastic for providing natural light, but it also folds out to make a balcony so you can enjoy the great outdoors. This is ideal if you live in an attic apartment and don't have access to any kind of outside space.
Shower curtain with nine mesh pockets
In the event that your shower caddy is already overflowing with toiletries, consider a shower curtain with nine pockets of mesh and rust-resistant grommets. You have to be resourceful when dealing with a shoebox bathroom. It's great that it's not made of plastic, since that may leach chemicals. There are no odors from this curtain, and it is well-made. You can have these small space essentials installed on your Lumina Homes Angelique or Adriana Townhouse to avoid wasted space inside your toilet and bath or laundry room.
Hanging file organizer
Instead of having to deal with a mountain of paper cluttering up your desk, you can use this to keep everything in order. Each pocket can accommodate up to 25 sheets! Something like this was a goldmine discovery.
You might have a decent-sized workstation in your home office but you regularly need to consult a large number of documents for reference. You can put it or hung it over your computer monitors, and achieve instant access to everything that you need with a single glance. In addition to streamlining your workflow, this can also give your office a much-needed splash of color.
This is a nice addition to your home office inside your Angeli Duplex giving you a nice focal point and more space in your three bedroom home.
Stack drying racks with hooks
When your counter only has little space, it doesn't make sense to use a huge drying rack that takes up a lot of room. A vertical unit that can be installed over your sink can save you a lot of counter space, as well as making it easier for you to prepare food as well as giving you more storage. Hooks for big kitchenware and baskets for sharp knives are included in this ingenious design. This essential is perfectly applicable to whichever Lumina Home model unit you chose.
Bathroom floating cabinetry
Whenever feasible, use floating wall units, particularly in small spaces like bathrooms. It will make you feel as though you have more room since the floor area will seem bigger. It's possible to view the floor below a wall-mounted cabinet with a ceramic basin installed on top, so it doesn't seem crowded. This can also give you extra storage in your small room.
A bathroom floating cabinetry can be installed on your duplexes homes or single firewall home model units from Lumina Homes to make your home square footage look bigger.
Wall mounted dining table
In addition to serving as a desk, dining table, and vanity in one, this piece of furniture is made of wood and can be attached to the wall. An industrial look may be achieved by attaching it to two metal brackets.
You can purchase this for small apartments that has only one bedroom. It's stunning! Make sure to choose something that is made with high-quality wood and a beautiful finish to make this piece stand out. To secure it to the wall, you can use toggle bolts.
This will look awesome on your Lumina rowhouse home or loft home model unit.
Leather cord organizers
Makes your desk drawer or nightstand seem more organized with this colorful set of leather cord storage containers that can be used to keep your cables neat and orderly. You can even put labels on it so that it will be easier for you to identify the various cables and cords that you need to use at home.
This is also essential to every living space-- whether you are living in a small apartment or a stand alone home model unit.
Install mirrors to double the amount of space in your room
It's a bold choice, but installing mirrored tiles can make your house seem more spacious. It will seem like the walls are being pushed back by additional light because of the reflecting tiles. Consider using this trick on a short corridor, a dark nook, or even an otherwise plain bedroom wall instead of simply the usual suspects like the bathroom and kitchen.
Like what we see in Home Buddies, these mirrors are great no matter the home type you have. Similarly, it will also look good to any Lumina Homes house and lot package you chose.
People around the country are adopting low-impact living practices such as composting and meticulously cleaning their houses as a result of the popularity of tiny homes. In order to make the most of a limited amount of space, or just to make your house more useful, we hope that this list helps you out in maximizing the valuable floor space that you have at home.
To get more ideas on how to improve your workspace or home functionality, make sure to visit Lumina Homes official website and follow our social media accounts.

Try our Home Loan Calculator
Loan Calculator
Try Lumina Homes' loan calculator and get an estimate computation for your preferred Lumina property and home model.