Relaxing Staycation: Kid-friendly Places in Batangas with Cozy Accommodation
24 May 2022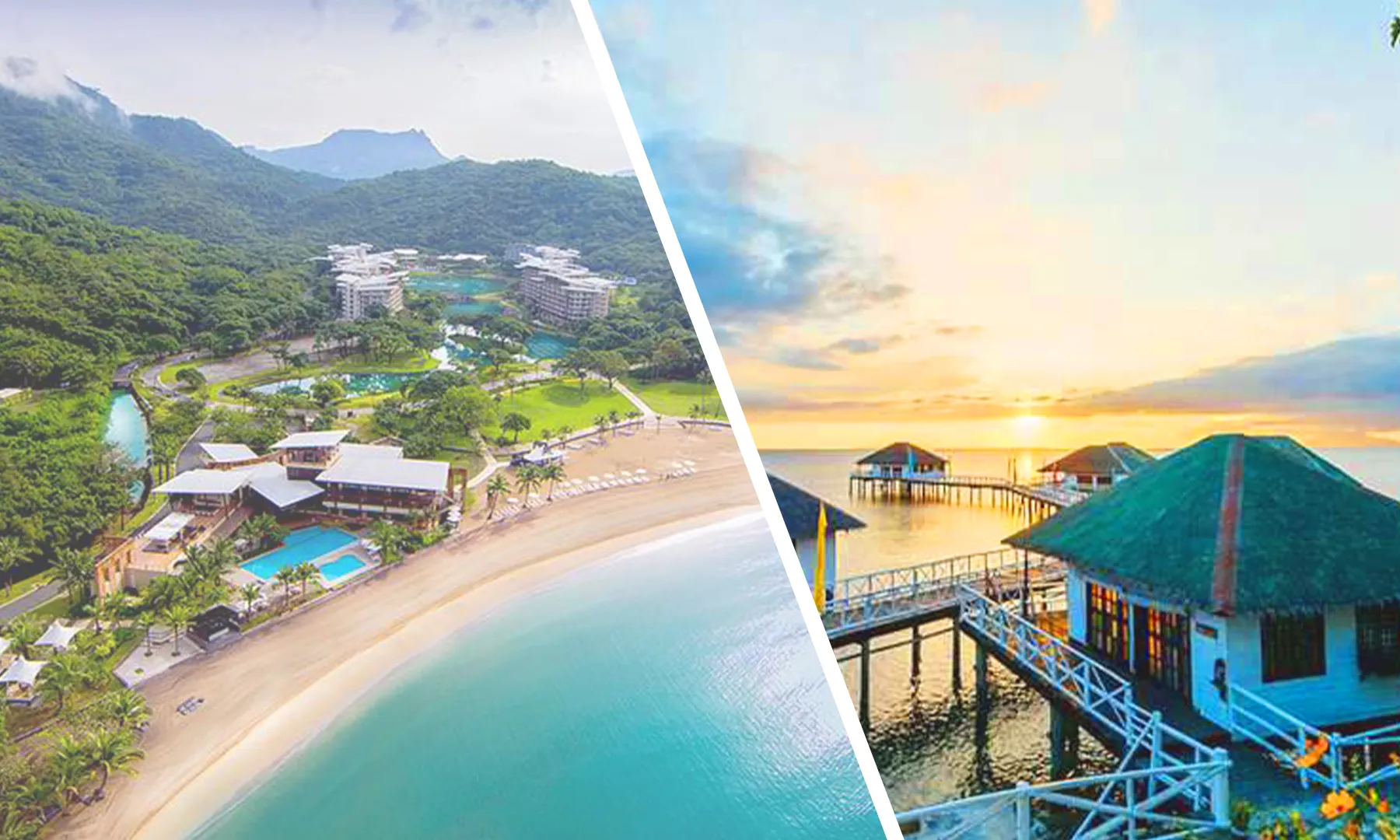 Because of its closeness to Manila and its stunning coastline, Batangas has been a popular tourist destination for years. You may find it difficult to narrow down your choices of where to stay in Batangas because of the so many beach resorts the Province of Batangas has to offer. And since Batangas is such a large province, the beaches can provide a variety of ocean vistas that are all equally stunning.
Many Batangas beach resorts claim to have the finest view of the sea and the best facilities, but are they kid-friendly? Choosing a family-friendly resort may be difficult if you're traveling with children, particularly if you don't know where to begin.
One factor parents look for when planning a weekend vacation is whether or not the resort has kid-friendly amenities and theme park, such as swimming pools and water park sports. This article lists the top Batangas resorts that cater to families, so you may have a wonderful, wholesome vacation on your next Batangas getaway!
Calatagan Beach Resorts
The sunsets at Calatagan are among of the nicest in the province, thanks to its location on the western coast. There are a lot of excellent beach resorts-- both public and private resort-- along Batangas' longest coastline, which is lined with white sand beaches and crystal-clear seas.
When visiting Calatagan, be sure to check out some of the top attractions including Burot Beach, The Stilts Calatagan (a resort on stilts overlooking the lake), Lago de Oro Cable Ski Park & Resort (with views of the lake), and Manuel Uy Beach (with views of the lake).
Stilts Calatagan Beach Resort and swimming pools
Stilts Calatagan Beach Resort in Batangas is another excellent choice for families. It is located in Calatagan, a city in the province of Cebu, and caters to tourists who want to explore nature.
The bungalows on stilts at this resort have made it a popular destination for tourists. Both Harmony Beach and Destiny Beach, the area's two shallow-water beaches, are ideal for families with young children. There is also another non-salt water swimming pool accessible. Guests may also enjoy boat rides, scuba diving, and an ATV experience at the resort, which includes either a 5 or 11-mile route, depending on their skill level.
The Stilts Calatagan Beach Resort is a great choice for families looking to combine a relaxing beach vacation with exciting eco-activities. I think it's a fantastic approach to develop a generation of explorers!
Verde Island
Batangas province's Verde Island is becoming a popular tourism destination for explorers and beachgoers alike. This little island, Isla Verde, is situated between the islands of Mindoro and Luzon, within Batangas City. It is known as the "Center of the Center of Marine Biodiversity in the World" because of its location along the Verde Island Passage. It's a must-see "off-the-beaten" site and a favorite of both local and international visitors because of its pure clear waters and incredible undersea riches.
Pico de Loro Resort
Pico de Loro features a beautiful beach cove where your youngsters may swim and splash about. A playroom for children is available as well as other sporting facilities for the entire family, including a bowling alley.
Pico de Loro has two options for booking. Alternatively, you may book directly with the Pico Sands Hotel or rent a room from the inhabitants of Pico de Loro Beach and Batangas Country Club through Airbnb. The second is a good option since it's inexpensive and offers a wide variety of room designs from which to pick. If you're seeking a luxurious stay in Pico de Loro, Pico Sands Hotel is the place to stay.
Matabungkay Beach Hotel
It's a popular destination for families in the Batangas region. In the balsas (ocean-based bungalows), families may relax and enjoy the sun together while their children play in their own little world.
Day trips and overnight stays are also possible at several of the local hotels and private resorts like the Coral Beach Club. Matabungkay Beach Hotel is one of the area's several family-friendly lodgings. Ocean-view accommodations, a child area in the pool, and a variety of watersports are all available at this resort. The resort also offers the option to rent a balsa wood crate.
Sabangan Beach Resort
Located at Laiya in San Juan, Batangas, this resort has a kiddie pool and a calm beachfront compared to its neighbors. A small children's playground, a convenience shop with snacks and ice cream, as well as expansive outdoor places for relaxing and eating are also available.
This is an excellent alternative for beach lovers parents who want to spend quality time with their children but don't want to be surrounded by large crowds.
Anilao Beaches and Resorts
One of the top diving destinations in the Philippines, Anilao in Mabini Batangas is also home to several wonderful beach resorts and a popular among urban inhabitants looking for a short break. It may not have pristine white sand beaches, but its underwater habitat is its most popular tourist attraction. You and your friends and family will have a blast taking advantage of the beautiful scenery as well as the many beaches, coves, and islands that the area has to offer. Some of the family friendly resorts that you must visit are the Aiyanar Beach and Dive Resort and Eagle Point Beach and Dive Resort.
If you would like to make your weekends or free time an everyday vacation, this is achievable when you start your home investment from the different house and lot packages from Lumina Homes in Batangas. You can choose from its 6 thriving communities in the province namely:
Lumina Bauan
Lumina Lipa
Lumina Rosario
Lumina Sto. Tomas
Lumina Tanauan
Lumina Residences Batangas
All these communities are kid friendly with its proximity to various education institutions such as the PUP (Sto. Tomas Campus), Cabrini College, North Central School, Aemillanum College, De La Salle Lipa, Batangas State Univeristy, University of Batangas, Hidalgo Elementary School, Tinurik National Highschool, First Asia Institute of Technology and Humanities, St. Therese School, Bauan Technical School, Bauan East Central School, Batangas State University Rosario Campus, and Bagong Pook Primary School.
Quality education can also be conveniently achieved in when you invest a property in the Province of Batangas because of the different road developments and infrastructures close to these communities like the South Luzon Expressway (SLEX), Southern Tagalog Arterial Road (STAR) Tollway, Vista Mall Sto. Tomas, and the CALABARZON Expressway.
In addition to this, various Build Build Build Programs are lined up in this area including the Alaminos-San Pablo City Bypass, The East West Expressway, Tagaytay Bypass Road, The Star Tollway-Pinamucan Bypass Road, Batangas City-San Pascual-Bauan Diversion Road, and the Lobo-Malabrigo-Laiya-San Juan Road.
A myriad of opportunities await the residents of the Province of Batangas so make sure to grab the chance now and start your #WaisInvestment with Lumina Homes.

Try our Home Loan Calculator
Loan Calculator
Try Lumina Homes' loan calculator and get an estimate computation for your preferred Lumina property and home model.