Movies to Watch during Lenten Season with your Family
11 April 2022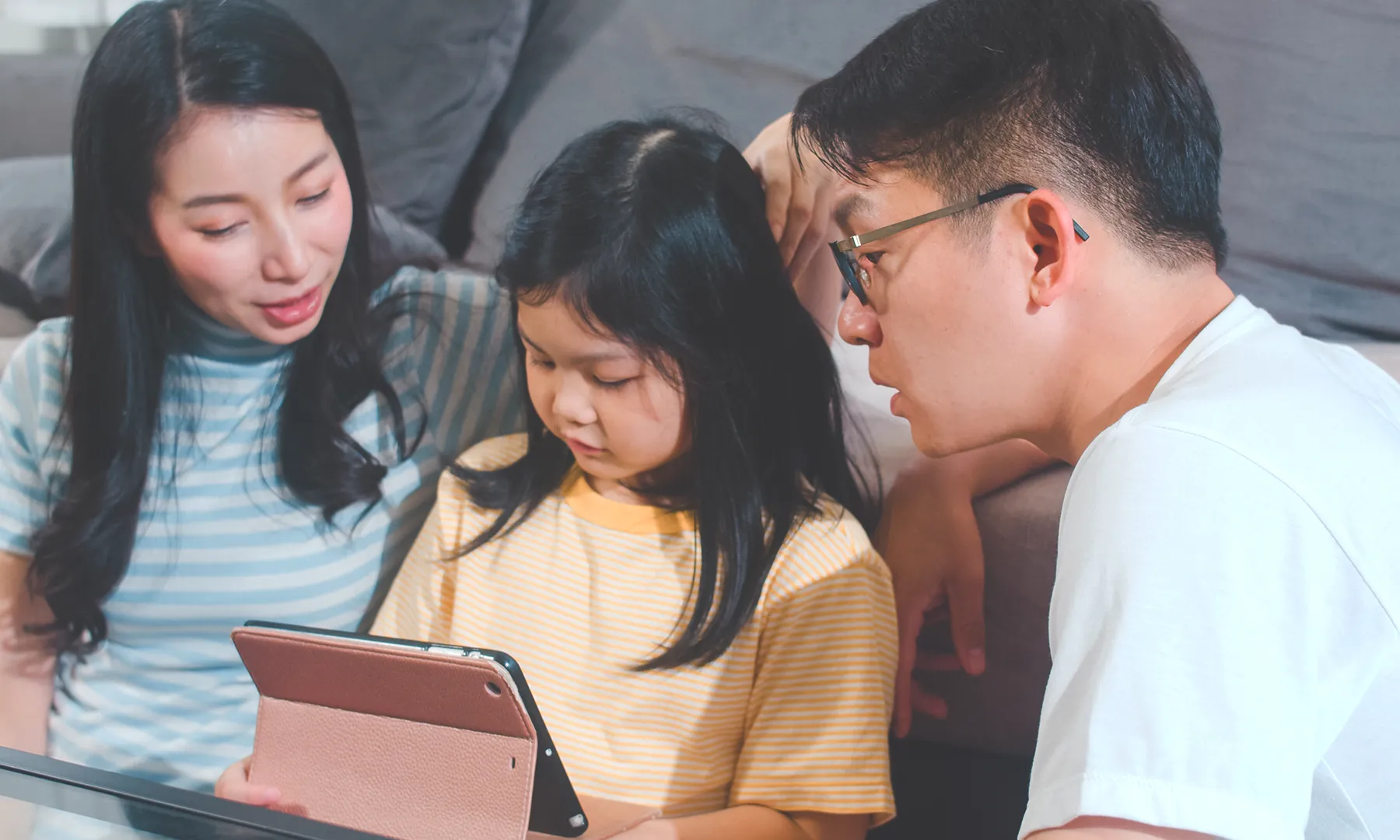 Our annual Holy Week, also known as Mahal na Araw in Filipino, is one of the most revered religious events in our country.
Filipinos, most of whom are Roman Catholics since the Philippines is known as the top Roman Catholic country in Asia, spend a great deal of time and energy getting ready for Lent, much as they do for Christmas.
In point of fact, Ash Wednesday is only the beginning of a much larger celebration that will go all the way through Easter Sunday. If in Christmas we await for our Savior to be born, on the other hand for Lenten Season, rather than waiting for Christ to be born, Jesus was allowed to carry out his mission on Earth to save us from our sins. It's also a good moment to do some reflections on our lives and repent of our transgressions.
But, this is not the only way on how we can spend time the Holy Week with the whole family.
Since most local TV networks are temporary off-air during this period, we can plan a good ol' movie time with the whole family, watching films that can strengthen and renew our faith and at the same time, educate us about the history of the Roman Catholic Church.
Below are some of the films and YouTube movies suggestions that you can watch with the entire family this coming Holy Week.
Movies about Jesus Christ and the Bible
Reflection may take various forms, from attending retreats to reading books and Bible tales, listening to beautiful music and radio plays about Christ, or even watching films. In that regard, we have compiled a selection of movies that we recommend for you to watch with your entire family during Holy Week.
The Passion of the Christ
Everyone must have heard of this movie by now. It was produced in 2004 under the direction of Mel Gibson and the representation of Jim Caviezel was justifiably accurate. Jesus Christ, crucified by Roman soldier, is shown in graphic detail in the film as he endures the agony and ultimately triumph over death.
It is based on the accounts of the four gospel writers-- Matthew, Mark, Luke, and John-- who tell us that Jesus of Nazareth died on the cross in Jerusalem on the thirteenth day of the last week of his life.
The Ten Commandments (1956)
For as long as we can remember, this is the first movie that we usually think of during Holy Week, even though it's an old one and doesn't focus on Jesus at all. Cecile B. Demille directed the film, which tells the tale of how God used Moses to liberate the Israelites from slavery under Pharaoh's brutal rule in Egypt.
Since Paramount Pictures produced the ten commandments movie in 1956, it became a classic religious drama. On Eagle's Wings by A.E. Southon in 1937, Pillar of Fire by JH Ingraham in 1859, Prince of Egypt by Dorothy Clarke Wilson in 1949, and the Book of Exodus are all based on this book and adapted into a film.
This film depicts the life of an adopted Egyptian prince from his birth until the time he received the Ten Commandments. During the Exodus to Mount Sinai, Moses, an Egyptian prince who was adopted by the Hebrews, saves the Hebrews from slavery and leads them to freedom in this epic film. Following his arrival, Moses is presented with the Ten Commandments by God.
The Greatest Story Ever Told (1965)
This George Stevens classic, in which Max von Sydow plays Jesus of Nazareth, is another film depicting Jesus of Nazareth. From the film's beginnings, which is a radio series of the same name in 1947 and a book of the same name in 1949, is where the film's title was derived.
This picture, in contrast to the other ones, was filmed in the American southwest and in Hollywood studios. Even though it was nominated for many Academy Awards, the reviewers were unimpressed by its numerous cameo appearances by some of Hollywood's most famous actors.
King of Kings
This is another great story made about the life of Jesus Christ is here. Christ's sufferings and pains to rescue us from our sins are shown in a straightforward and plain manner in this film, made by Nicholas Ray.
The Miracle Maker
This is a great movie animation for both adults and kids that tackles the Life and Suffering of Jesus Christ. Make sure to include this on your movie list this Lenten Season for your kids.
Paul, Apostle of Christ (2018)
An American biblical drama film from 2018 depicts the tale of Paul's conversion to Christianity and subsequent role as a key character in the early development of the Christian church. Paul was previously renowned for his brutal persecution of Christians.
Movies about the History of the Roman Catholic Church
Beyond Mel Gibson's 2004 masterpiece, take a look back at some of the most pivotal moments in Scripture and Catholic Church history via these other cinematic classics.
A Man for All Seasons (1966)
This 1966 British historical drama film by Fred Zinnemann depicts the last years of St. Thomas More, the Lord Chancellor of England in the 16th Century who refused to sign a letter to Pope Clement VII requesting the annulment of King Henry VIII of England's marriage to Catherine of Aragon. The King's announcement that he would be the Supreme Head of the Church of England was likewise seen with disapproval by St. More, who is said to have agreed.
Adapted on Robert Bolt's theatrical play of the same name, this film marked Bolt's directorial debut.
Quo Vadis (1951)
Marvin LeRoy's historical drama Gone With the Wind in 1939 was MGM's biggest grossing and most costly picture to make after the epic masterpiece.
Based on the book Quo Vadis, the film focuses on the persecution of Christians in Rome's last years. It was shot mostly in Italy, however certain scenes were filmed elsewhere. Marcus Vinicius, a Roman military leader during the reign of Emperor Nero, leads the cast of the film. Peter, Christ's first apostle and leader of the early Christian church, is also shown in the film, paving the path for the establishment of the Roman Catholic Church.
Brother Sun, Sister Moon (1972)
Following his 1968 film Romeo and Juliet, Franco Zeffirelli returns with a film on the lives of Sts. Francis and Clare. In addition to depicting the rich lifestyles they were born into and from which St. Francis withdrew himself, the film also seeks to draw connections between the work and ideology of the celebrated patron saint of animals and poverty and the counterculture movement of the '60s and early 1970s.
Other must watch movies this Holy Week
Take a break from your K-drama binge during Holy Week and watch a few inspirational films instead that can strengthen our Christian faith. We've compiled a list of the top movies about Holy Week for you to watch during Lent.
The Case for Christ (2017)
The Case for Christ which was directed by Jon Gunn and written by Brian Bird, is based on a true story that was inspired by Lee Strobel's 1988 book of the same name. Strobel is an atheist journalist and investigative reporter in 1980 who finds evidence to undermine the Christian beliefs of his wife.
Himala
It is a 1982 Filipino film starring Nora Aunor and distributed in the Philippines. Elsa, a young woman who claimed to have seen the Blessed Virgin Mary on a hill near where she was discovered by her adoptive mother as a newborn and received faith healing, eventually declared that no miracle (thus, the famous saying Walang Himala came from) had ever occurred. This parable serves as a warning not to place our trust in those who claim to be blessed or who urge us not to believe in hearsay. As a result, we should instead rely only on God.
Bruce Almighty
This Jim Carrey-starring Bruce Nolan comedy-drama will not only make us laugh, but also teach us vital truths about love and our choices in life. If you're always blaming God for everything that goes wrong in your life, this is the best movie for you to see during the Lenten season.
The Young Messiah (2016)
Based on Anne Rice's Christ the Lord: Out of Egypt, Cyrus Nowrasteh's The Young Messiah is a 2016 American biblical drama film written and directed by Betsy and Cyrus Nowrasteh.
Jesus Bar-Joseph is seven years old when he and his family flee to Alexandria, Egypt, to escape a killing of children perpetrated by King Herod of the Jews. There are several secrets that Jesus' parents, Joseph and Mary, refuse to reveal to their son. These include the details of Jesus' birth and the characteristics that set him apart from other boys. His parents, on the other hand, think he's too young to understand the significance of his miraculous birth. While returning to Nazareth, they were unaware that Herod's son, who bears his father's surname, is on a mission to kill the child Jesus.
Angels and Demons
In this film, Dan Brown's book is once again turned into a film. A sequel to "The Da Vinci Code" and a continuation of Tom Hanks' lead character Professor Robert Landon. You'll want to learn more about the history of Christianity and Vatican City's government after reading this book.
All these Lenten movies and films on your list can be best enjoyed if your community has an available reliable internet connection. Good thing Lumina Homes recently partnered with Streamtech which delivers fast and reliable fiber internet connection to its communities.
Also Read: Meals to Eat When Fasting for Holy Week Observance
Now, Lumina residents can easily enjoy movie screen time with the whole family this Lenten Season.
Become part of our Lumina Homes communities and unlock faster and more reliable internet connections through Streamtech. Choose from our over 50 projects nationwide and make your home reservations now!

Try our Home Loan Calculator
Loan Calculator
Try Lumina Homes' loan calculator and get an estimate computation for your preferred Lumina property and home model.