Back to School: How the Education System in the Philippines Changed in Recent Years
25 April 2022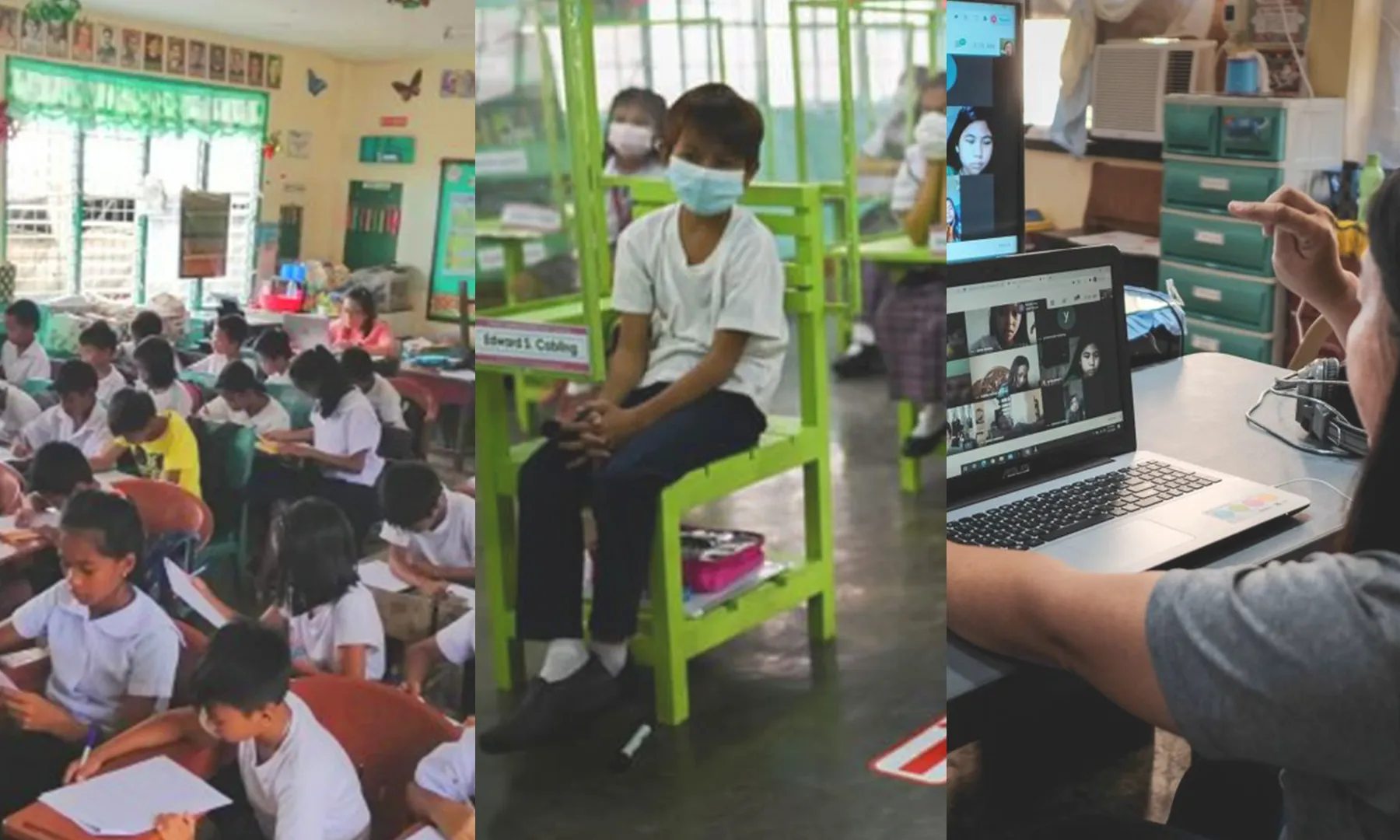 What was your fondest school memory back when you were still a student? Were you excited to buy school supplies and meet your friends on your first day, or do you prefer the last day of school during your graduation rites?
Despite our best experiences during our stint in school, much changed when the global pandemic hit the Philippines. One of those affected is the Philippines' Education System.
Due to social distancing guidelines, children who knew compulsory education within the proverbial four corners of the schools shifted to studying in the four corners of the screen.
However, what made education in the Philippines an extra challenge for students is its recent transition to an American Education Framework, otherwise known as the K-12 Education System.
K-12 Education Program: The New Philippine Education Structure
For Boomers up to Millennials, do you still remember that our school year starts in June and ends in March? For the longest time, Filipinos are used to 10 years of elementary and secondary education and pursuing a college degree after.
However, the quality of education in the Philippines continues to steadily decline. A UNESCO assessment report of Southeast Asian education systems has fallen dramatically due to chronic underfunding.
Adding insult to injury, Filipino students' deficiencies became more transparent in international assessment tests, such as the Trends in International Mathematics and Science Study (TIMSS).
It showed that out of 38 countries, the Philippines ranked 34th in high school mathematics and 43rd out of 46 countries in high school science.
As a form of Policy Response, the Philippine government implemented the K-12 Education Program in 2012. From the six years of primary school and four years in high school, an additional two years of senior high school became included in the basic education system in the country. It was passed as a law of the land and became known as the 2013 Basic Education Act.
Another law that seeks to improve the quality of education in the Philippines is the Kindergarten Education Act of 2011. According to the law, all Filipino children should have access to mandatory and compulsory kindergarten education to effectively promote physical, social, intellectual, emotional, and skills stimulation and values formation to sufficiently prepare them for formal elementary schooling.
As a result, the enrollment rate of Kindergarten students jumped from 55% in 2010 to 74.6% in 2015.
Under the new K-12 Education Program, the new breakdown of the Education System in the Philippines is as follows:
Pre School Education
As supplemented by the law, children as early as five years of age are required to undergo kindergarten. Before any Filipino child can enroll in Grade One, he or she must have a Kindergarten education in preparation for higher education.
Instructions and communication at this level will be the Mother Tongue of the students to ensure that pupils understand lessons.
Primary Education
Similar to the old curriculum, Primary Education starts through Grade Ones through Six. However, it is now subdivided into two cycles. For some private schools, the Intermediate cycle extends to another year, thus getting a Grade 7 level before eventually moving to High School Level.
Primary cycle (4 years): Grades 1 to 4
Intermediate cycle (2 years): Grades 5 to 6
Instead of the usual graduation rites for elementary education on each grade level done every year, Moving Up ceremonies occur instead, with the actual graduation occurring specifically for those who finish their sixth grade in elementary.
Secondary Education
With the K-12 Program, the most affected by the restructuring is the secondary education level. With the old basic education cycle, Filipino students just spend four years in secondary schools. However, an additional two more years is added to this level.
This is done not just to improve the quality of education of Filipino students, but this serves as another preparatory level for students who either wish to pursue higher education or as early as it is, enter the Philippine workforce.
The two cycles of High School are:
Lower Secondary Education (Junior High school): Grades 7 to 10
Upper Secondary Education (Senior High school): Grades 11 to 12
In line with the new course curriculum, high schools have been designed to have different academic and non-academic tracks, with other accredited schools offering specialized upper secondary education.
Students are free to choose which track they think would help them build their future careers according to their strengths and passion.
Academic Track
1. Accountancy, Business, and Management (ABM)
The core curriculum subjects of this strand deal with preparing secondary school students for business, economics, and entrepreneurial endeavors.
2. Humanities and Social Sciences (HUMSS)
If during your stint in elementary school you excel in debates, communication, or if you have political aspirations, then this strand is right for you.
3. Science, Technology, Engineering, and Mathematics (STEM)
If you excel in Mathematics, and you want to pursue being a scientist, a statistician, or other practical uses of Science and Math, then this is for you. There are a number of science secondary schools that cater to this track.
4. General Academic Strand (GAS)
Have yet to decide which path to focus on? Then this strand is for you. Most private and public schools offer this in compliance with the new system in the Philippines.
5. Pre Baccalaureate Maritime
A track specifically designed for those who wish to pursue a career in the maritime industry.
Non-academic Track
1. Technical-Vocational-Livelihood Track
Armed with a National Certificate, this will be a gateway for you to find a job right after graduation. It aims to hone your technical education and skills even without going through college. You can enroll in a vocational secondary school for you to become job-ready.
2. Arts and Design Track
This is for students who want to pursue creativity and artistic expression in their future careers.
3. Sports Track
If you excel in Sports and Physical Education and you plan for it to be your future career, then you must choose this.
Similar to the elementary level, it is only when you reach Grades 10 and 12 that you get to celebrate graduation. For the rest of the grade levels, each year is capped off with Moving Up ceremonies.
Tertiary Education
Achieving higher education these days is not easy, granted that the pandemic posed a lot of changes in the way students learn. However, after the K-12 Program, should you wish to pursue a college diploma, here's what you need to know about it.
The Philippines has 2,000 Higher Education Institutions (HEIs). There are different classifications of these educational institutions in terms of different aspects.
- when choosing a school that offers more courses, you could choose between a college or a university. A university must meet stringent requirements from the Commission on Higher Education (CHED) before achieving the said status.
- In terms of ownership, HEIs can be publicly funded, or owned by private institutions. Of course, tuition fees needed to study differs from a public to a private one.
- Private schools may or may not be affiliated with religious groups.
- Some colleges and universities offer higher education programs after college. These courses can be specializing in a field of studies such as Education, Nursing, or Education.
Undergraduate (Bachelor's Degree)
Postgraduate (Master's Degree)
Doctoral (PhD)
Alternative Learning System in the Philippines
Education should not be merely about formal education. In the quest to prepare graduates, inclusion must be the key. Out-of-school youth or people with disability and special abilities must also be considered.
Hence, the Department of Education, together with the Technology Education and Skills Development Authority (TESDA) and other members of the Education Sector have also created informal education offerings that can develop the practical job skills of anyone who wants to learn vocational education.
These technical vocational education programs give out national certificate accreditations to those who enrolled. Most of these certificates are valid for up to five years. After that, they need to take a refresher course.
Your Home: Your Child's Primary School
With the people slowly going out and now living into the new normal, schools are on their way to being open once again. To prepare for the upcoming return to school, you must first gear up your child's first school–your home.
This is where your children would first learn how to talk, walk and speak. Don't you think it is essential that you have a home that's not only safe from the virus but also a place conducive to learning?
With Lumina, your residential house and lot will be a great place for your children to learn. Situated in key cities, you can rest easy knowing that your home is near schools, colleges, and universities so they can achieve the quality the education system in the Philippines can offer. Want the best for your family? Lumina is ready to welcome you home.

Try our Home Loan Calculator
Loan Calculator
Try Lumina Homes' loan calculator and get an estimate computation for your preferred Lumina property and home model.