9 Best Aircon Brands in the Philippines
1 July 2022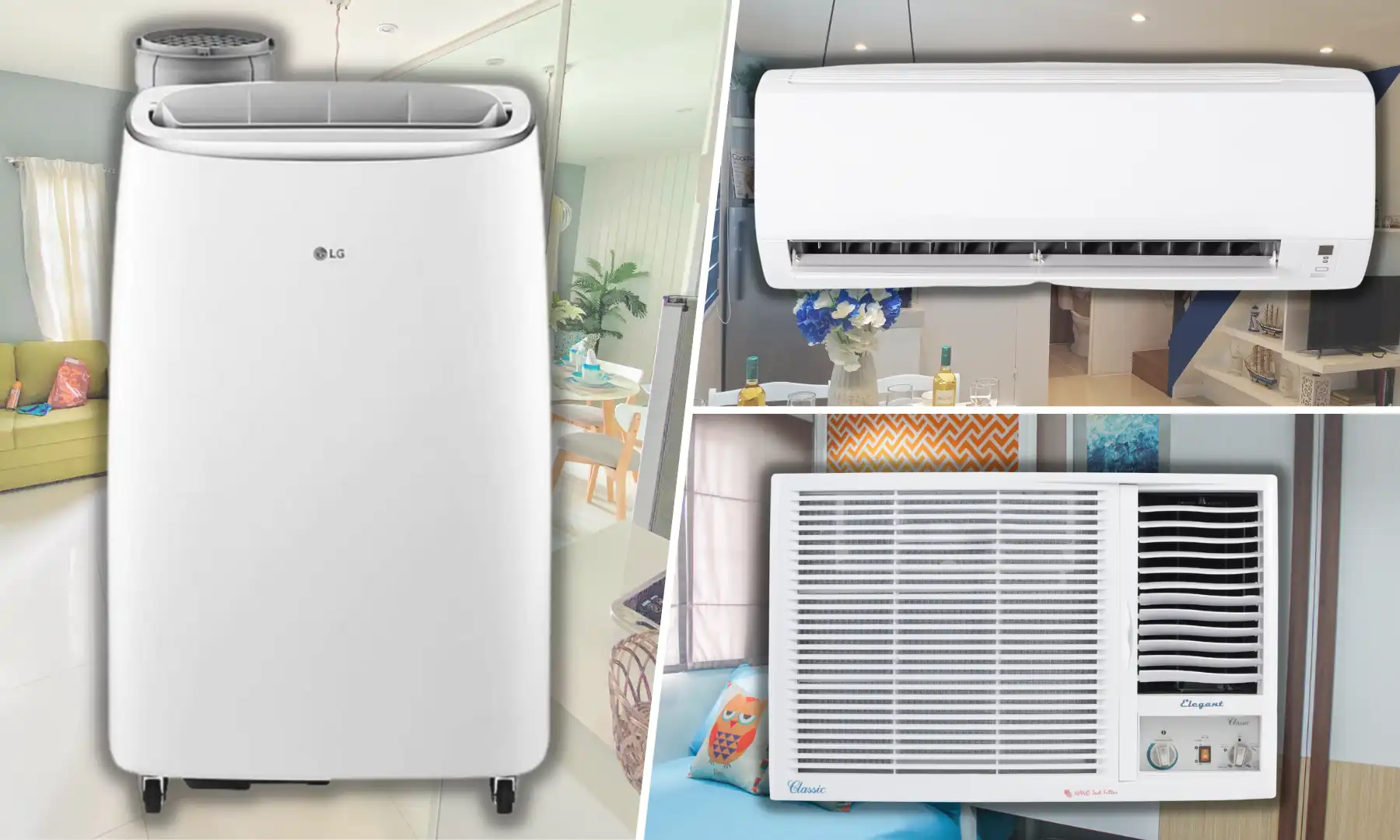 What makes a house a home? While different people may have varied answers to this question, do you agree that one of the essential aspects of making a property your own is through its home appliances? In fact, once you decide to move into a house, these are the next ones you will invest in so you can make your property cozy, comfortable, and truly your home.
These days when we now practice work from home and stay-at-home lifestyle due to the pandemic, ensuring that our homes are safe and conducive for work and play became a priority.
Because of improved technology, however, home appliances became electronic. Among these consumer electronics that most homes have are refrigerators, air fryers, and even vacuum cleaners.
But because the Philippines is a tropical country, buying air conditioners has been the goal of most homeowners, to add convenience to everyday life. As a result, it is among the top air conditioner markets for aircon brands.
Aircons 101: What You Need To Know When You Buy an Aircon
Before you buy your own air conditioning unit, there are things you must know so you can choose the best aircon brand fit for your needs. While aircon units function similarly to one another, they vary in the quality and features they offer. Which one should you buy? Check out what you need to know about the AC- also known as air conditioning units.
Factors to Consider Before Buying An Air Conditioner
a. Location of the AC unit
Which area of your house would you prefer this aircon unit to be placed? To help you decide, let's take a look at various aircon in the Philippines.
Types of Aircon
Not all air conditioners are created equal. While there is a lot of air conditioner features you must consider, most air conditioners are classified according to how they are mounted, or simply put, how they are placed in your homes. The following are three main types of air conditioning units:
Window type air conditioners:In the Philippines, this type is the most common, not only because it is common in the market but because it is also convenient to install. If your home is not initially designed to have air conditioners, then you can just choose a window where this window-type aircon can be temporarily mounted. It also works with the existing electrical wiring in your home.
Split-type air conditioners: A split-type aircon is also known as a wall-mounted air conditioner. As the name suggests, a split type system has an indoor unit and an outdoor unit for it to function properly. Unlike window
Portable air conditioner:What's good about this type of air conditioning unit is that it is a mobile aircon unit on wheels. You can move these portable air conditioners from room to room which includes a tube to exhaust heat out of a window or through an opening in a wall. In fact, a portable aircon can be a worthy investment if you plan to move or settle in other places.
b. Cooling Capacity
Why would you buy an aircon? Because you want to keep cool! Hence, this feature is the most important factor you would need to consider before choosing your own aircon units.
Check out the cooling power of your preferred unit. Does it have a great fan speed? While all aircon units promise a fast cooling capacity, inspect whether there are particular units that offer a bigger cooling capacity than most. If you purchase an air conditioner with less cooling capacity for a bigger room, it will result in an increase in your monthly electricity costs.
For example, a window air conditioner may have a different horsepower than another window type air conditioner. Hence, window type aircons differ in their capacity to expel hot air and reach an optimal temperature for the efficient cooling of your office room or small rooms.
c. Energy Efficiency
With a rising electricity bill upon using an aircon becoming a common concern among clients, one value-adding feature that attracts prospective buyers to a particular brand is its energy-saving feature.
One of the advanced technology that lower power consumption is the inverter system. But how does this inverter technology work?
Myvoltas.com explains how these inverter units become energy efficient: through their ability to regulate the speed of their compressor motor to adjust the temperature. Once the entire room has reached your desired temperature, an inverter aircon can maintain the temperature without having to power down its motor. This way, choosing inverter units is the response to the homeowners' need for an aircon's energy savings capability.
d. Cost-effective
Of course who wouldn't want an air conditioning unit that is worth the money? As power consumption at home is among the monthly concern of any owner, there should also be features that add to the comfort the aircon gives to the quality of life of the person or persons using it.
Hence, some units have improved their products with other features such as precise temperature control, quiet operation, a sleep mode, and in light of the recent pandemic, gives off not just cool air, but a cleaner air and faster cooling options for you to enjoy.
All Home: Best Air Conditioning Brands For You
Now that you've considered the features you want to have for your air conditioning unit, this brings us to the question, what are the top aircon brands in the Philippines? Well after careful consideration, here are our top 9 AC units recommendation you can consider for your first (or second!) air conditioners.
1. CONDURA
This trusted aircon brand promises a better life for the Filipino Family. They have executed this promise by offering a host of AC units that cater not only to the features but also the budget range of Filipinos.
Their units range from Php 11,000 up to almost Php 40,000. their aircon line boasts either a manual or remote operation and offers horsepower that varies from half to 5-point range. Most Condura units are of the window type aircon variety, but they also offer a split-type air conditioner.
2. MIDEA
A partnership between the Concepcion Industrial Corporation and Midea Global, this brand offers time-tested products that cater to the convenience, comfort, safety, and healthy lifestyle of its clients.
Staying true to their commitment, Midea offers all types of air conditioners, but especially portable aircon models, including options for both inverter and non-inverter aircon.
3. LG
LG air conditioners pride themselves as eco-friendly and with an advanced feature that promises clean air for their users. With inverter units for as low as Php 31,000, you can have a trusted brand that can last you a long time.
4. TCL
Another global brand, TCL boasts quality consumer products ranging from TVs to gadgets and of course, aircon units. Backed by years of established technology, TCL continuously improves their products and fronts more of their aircon with inverter system, portable units, and split type aircon. a TCL aircon ranges from Php 16,000 up to almost Php 40,000 depending on the model you will pick.
5. CARRIER
Another trusted name in the air conditioning industry, Carrier incorporates quality, cooling capacity, energy efficiency, and cost-effectiveness in their range of aircon. You can choose from their inverter split type AC or window type AC ranging from Php 20,000 to Php 75,000.
6. EVEREST
Similar to its namesake, this aircon company has its commitment to quality, innovation, and customer needs at the peak of its minds. Hence, they offer several units that not only cater to various customers, but also to a wide range of prices suited for their budget! Check out basic air conditioners that start at Php 9,000 up to high-end inverter units averaging Php 50,000.
7. KOLIN
Kolin Air conditioner works for years, this is their promise. Being a brand formed in the Philippines, Kolin knows the need for an aircon that fits a Filipino family's taste: convenient, energy-saving, and eco-friendly suited to their refined lifestyle. Units start at Php 9, 200.00 up to Php 45,000.
8. SAMSUNG
Samsung is a brand familiar to most people in and outside of the Philippines. Aside from gadgets, they also have a list of various home appliances. The said aircon brand has adapted to the current Internet of Things (IoT) trend, wherein most home appliances have been incorporated with advanced technology in order to elevate convenience for its users. With the brand known for its high-tech capabilities, they now focus more on inverter aircons. Hence, the price starts at Php 26,000 up to Php 60,000.
9. HAIER
This brand started in the Chinese market thirty-five years ago. Now, they cater to clients all over the world, and also here in the Philippines. With sites scattered all throughout the world, Haier units can cross cultures, merge you with the brand, and come to you quickly! Price starts Php 8,300.00
Now that you've discovered the 9 best aircon brands, you may ask, is there a way you can check these brands all at once? With All Home, yes, you can! All Home is your online and physical portal to all things Home Improvement. You can check various products and brands, all in one place! No matter which aircon brand you go for, All Home is here to support you make your dream home turn into a reality.
Lumina Homes project locations are usually close to various business and commercial hubs like All Home, which is perfect for home buddies seeking home improvement.

Try our Home Loan Calculator
Loan Calculator
Try Lumina Homes' loan calculator and get an estimate computation for your preferred Lumina property and home model.