Implementation of Increase: Minimum Wage in the Philippines
30 May 2022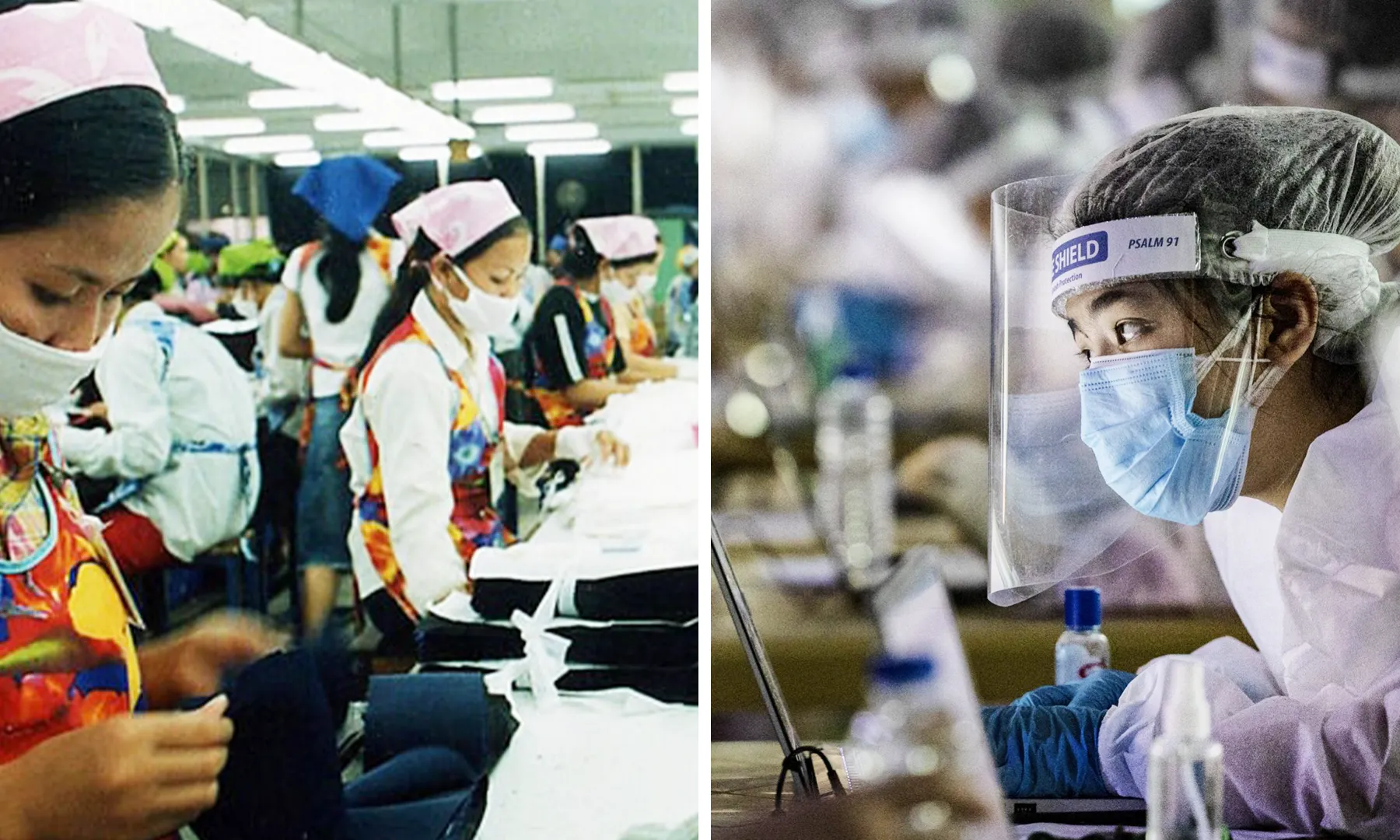 Workers in the National Capital Region (NCR), Western Visayas, and three other areas will soon receive an increase in their take-home pay as a result of a new minimum wage.
According to the Department of Labor and Employment or DOLE, after the new directive takes effect on June 4, the Metro Manila minimum wage would rise by a total of Php 33.
Minimum Wage Earners
One of the most effective methods to prevent cheap labor from being exploited is via minimum wage laws across the globe. Employee productivity and income disparities across gender and age groups are greatly improved by minimum wage policies, which operate as a survival strategy for workers. Employee perks such as thirteenth-month pay, holiday pay, health, and insurance benefits maintain a stable working environment for all employees in the Philippines, regardless of their status or occupation.
The Department of Labor and Employment (DOLE) and its associate body, the National Wages and Productivity Commission (NWPC), are responsible for ensuring that the Philippines' labor legislation is properly implemented. Working hours, overtime, paid time off, statutory benefits, and daily minimum wage are just a few of the requirements laid down in the labor law that must be followed by every company.
In the Philippines, there is no such thing as a minimum hourly pay or a minimum wage. The bare minimum pay in the Philippines varies from one employment to the next, from one sector to the next, and from one place to the next.
Daily wage jobs aren't the only kinds of occupations available in the Philippines. In fact, an 8-hour workday isn't always achievable in some kinds of occupations. An example of this is are domestic workers or a live-in housemaid that can't be counted on to provide an exact number of hours. In addition to that, an elementary school teacher and a private school instructor must make notes or analyze answer sheets outside of school hours to do so.
Minimum Wage Rate in PH
Every area in the Philippines has a different daily minimum wage, making it difficult to generalize.
Also, there has been no increase in the Philippine minimum wage from 2019 at Php 537 a day in 2020. It is expected that between 2022 and 2023, the Philippine minimum daily salary would have risen from its current level of Php 490 to Php 537 pesos. Unfortunately, the Philippines' minimum hourly pay didn't rise at that time because of the pandemic but stayed the same as before.
As of this month, below are the minimum wage rates per region of workers in the Philippines at a glance:
NCR: Php 500 - Php 537
CAR: Php 340 – Php 350
REGION I: Php 282 – Php 340
REGION II: Php 345 – Php 370
REGION III: Php 304 – Php 420
REGION IV-A: Php 303 – Php 400
REGION IV-B: Php 294 – Php 320
REGION V: Php 310
REGION VI: Php 310 – Php 395
REGION VII: Php 351 – Php 404
REGION VIII: Php 295 – Php 325
REGION IX: Php 303 – Php 316
REGION X: Php 331 – Php 365
REGION XI: Php 381 – Php 396
REGION XII: Php 315 – Php 336
REGION XIII: Php 320
BARMM: Php 290 – Php 325
Implementation of the New Minimum Wage Rate
For NCR:
On May 13, 2022, the Regional Tripartite Wages and Productivity Board – NCR issued Wage Order No. NCR-23, which approved a Php 33 minimum wage increase, bringing the new minimum wage rate to Php 570 and Php 533 for employees in the non-agriculture and agricultural sectors, respectively.
Around one million minimum wage earners in private businesses in the area are likely to benefit from this new law. Minimum wage employees' buying power was restored due to rising prices on essential items, commodities, and petroleum products, which was the basis for the rise. It can be remembered that it was on November 22, 2018, that the latest Wage Order for private-sector employees in the NCR went into effect.
For Western Visayas:
With the implementation of Wage Order No. RBVI-26 by the Regional Tripartite Wages and Productivity Board – VI, the daily minimum wages in Region VI has been raised to Php 450 for businesses with more than ten employees and to Php 420 for businesses with fewer than 10 employees.
This increase is for workers in non-agriculture sector, industrial and commercial establishments. In addition, the Board approved a Php 95 raise for agricultural laborers, raising the minimum daily wage to Php 410.
Around 214, 836 monthly minimum wage rate employees in private companies in the area are likely to benefit from this new law. It was calculated that the rise would restore the buying power of minimum wage employees due to the rising costs of essential goods, commodities, and petroleum products, as well as raise the minimum wage rate beyond the 2021 first semester poverty line.
For Domestic Workers in Western Visayas:
The Board issued Wage Order No. RBVI-DW-04, which increased the daily minimum wage rate for domestic workers by Php 500 which is equivalent to Php 4, 500 monthly wage rate. More than 160, 795 domestic employees are projected to profit from this new wage order with 49, 413 live-in and 111, 382 live-out domestic workers.
For Region IV-B (MIMAROPA):
As a result of Wage Order No. RB-Mimaropa-10, the new minimum wage rate for enterprises employing fewer than 10 employees is now Php 329 and for establishments employing more than 10 workers is now Php 355.
A Php 1, 000 monthly salary increase was also granted by the Board, making the new monthly wage rate for domestic workers in the area Php 4, 500.
For Region XII (Soccsksargen):
Order RBXII-22 gives a pay rise of Php 32 in two tranches: Php 16 upon effectivity and another Php 16 on September 1, 2022. After the pay change, the new minimum wage for non-agriculture workers in Region XII will be Php 368. Meanwhile, employees in agricultural, service, and retail companies have a minimum daily salary of Php 347.
For Cagayan Valley:
Wage Order No. 02-DW-04, released on May 18, 2022, awarded the domestic workers in the region a monthly wage rise of Php 1, 000. The monthly minimum pay rate has been raised to Php 5, 000 from the previous Wage Order of Php 4, 000.
For Ilocos Region:
Workers in the Ilocos region would now earn between Php 372 - Php 400 as a result of pay board approval of increases ranging from Php 60-Php 90.
Domestic workers in cities and first-class towns, as well as smaller municipalities in Ilocos, received raises of Php 500 and Php 1, 500 each month, bringing the new monthly salary rate to Php 5, 000, according to an order from the province's wage board.
For Caraga:
A Php 30 pay boost has been awarded to workers in Caraga Region in the southern Philippines after DOLE said that it has integrated the Php 15 cost of living allowance to Php 305 base salary under the previous wage order.
Private companies and their employees in Butuan City and the provinces of Agusan del Norte, Agusan del Sur, and Surigao del Sur would be subject to a new daily minimum pay of Php 350 when the wage order comes into effect.
Increasing the amount of money that low-income earners have to spend will enable them to buy more of the essential products and services they need to live. Their purchasing power can be improved as well as their capability to start their future investment.
If you are looking for an investment to put on your extra earnings for this increase, getting a house and lot property from Lumina Homes is a great way to start! We offer various home model units that are suitable for every Filipino needs and lifestyle.
Discover the perks and benefits of real estate property investment from Lumina Homes and watch our Lumina Sessions to know more about it.

Try our Home Loan Calculator
Loan Calculator
Try Lumina Homes' loan calculator and get an estimate computation for your preferred Lumina property and home model.