#BreakTheBias: How to Celebrate International Women's Day
8 March 2022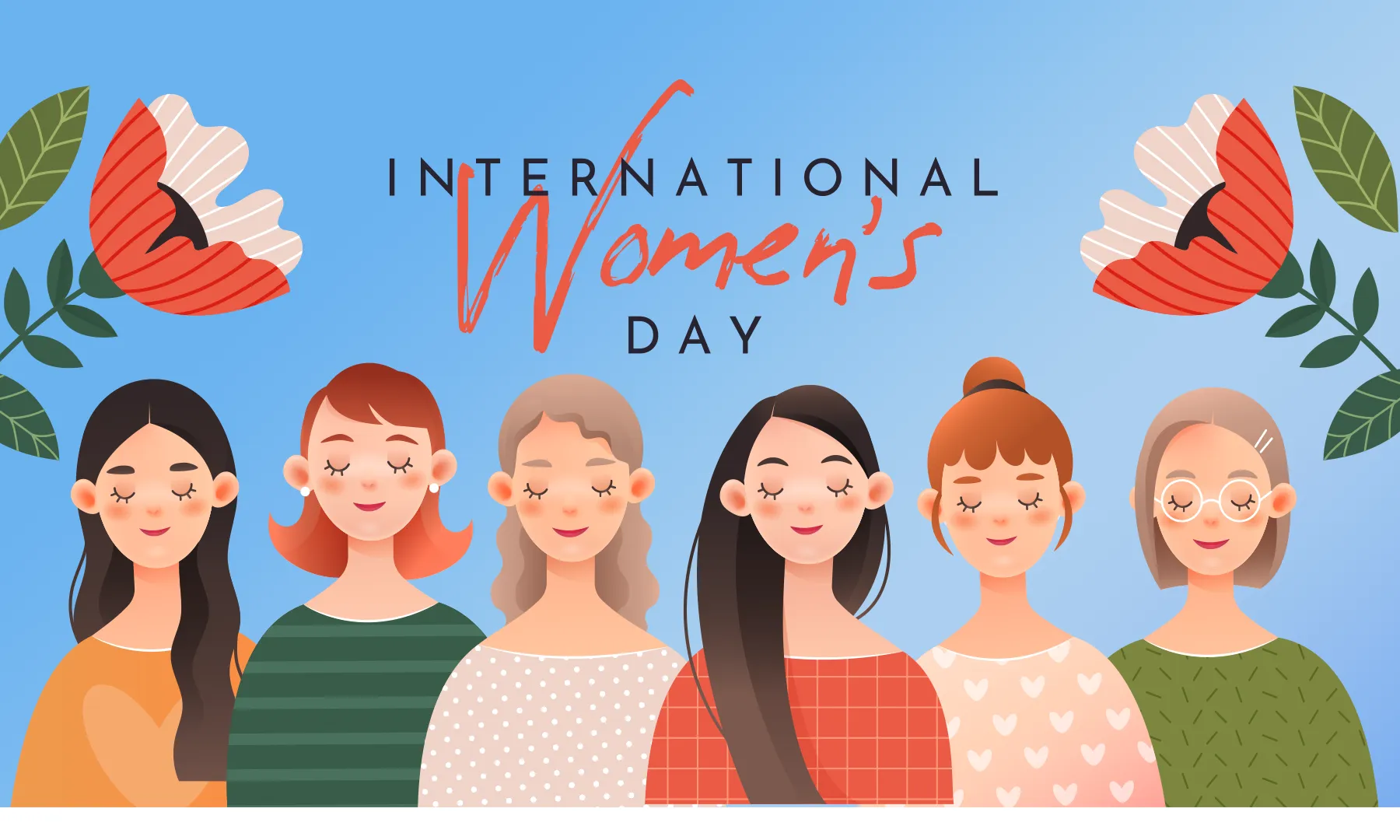 International Women's Day is celebrated on March 8 every year. It is a special day for women all around the globe to recognize and honor their contributions throughout all spheres of life. Every day, women smash through obstacles and accomplish seemingly insurmountable feats and yet they were able to overcome it all like a true hero and Wonderwoman of the modern world. In short, women are capable of anything.
Gender equality today for a sustainable tomorrow
One in every two women or 45% of women said they or a woman they know suffered some type of violence during the Covid-19 epidemic, as revealed by a 2021 UN Women research based on data from 13 countries. Other forms of maltreatment, including verbal abuse and deprivation of essentials, are also included in this category.
That is the reason why this year, the United Nations has declared "Gender equality now for a sustainable future" as the theme for their 2022 celebration of International Women's Day. Their activities will pay tribute to the many ways in which women throughout the globe are coping with the effects of global warming and climate change.
As the strict community restrictions and quarantine in the Philippines are recently lifted by the government, Filipino women can now celebrate in a variety of exciting ways this year's International Women's Day.
Celebrating International Women's Day 2022
On International Women's Day, you may do a variety of things, from investing in organizations that focus on elevating women throughout the world to watching content created by women to celebrating with your girl gang. If you want to show your support for gender equality and women's rights on International Women's Day, here are a few fantastic ideas that you may do with your colleagues and with your local community:
1. Take the time to thank and recognize the women in your life who inspire you.
The power of simple words of encouragement and love may go a long way in raising someone up and encouraging them to keep going. A phone call, a text message, or even FaceTime with a significant lady in your life may go a long way to show them how much you appreciate and value them. You can even include her small contributions in promoting a gender equal world and a world free of discrimination against women.
Show your creativity prowess by giving them a customized gift, whether it be some baked goodies or a simple card that you personally designed for them.
2. Organize a movie screening.
We learn about gender norms, the topics we concentrate on, and how we see the world and equal future via film's depiction of characters.
Despite the fact that female presence in cinema is at an all-time high, much work has to be done to narrow Hollywood's gender gap. As a matter of fact, studies show that there were no female directors nominated for the 2020 Golden Globes or the best director category at the Oscars according to the 2019 Celluloid Ceiling report on the top 100 grossing films. Similarly, women accounted for 20% of all directors, writers, producers, and executive producers on the top 100 grossing films.
So this year, gather some female friends or form women's groups and together, you can take a look at the world from a woman's point of view. You can include in your movie screening some documentaries on how the first national woman's day was formed, topics on world war, and raise awareness on how afghan women were deprived of their rights in society.
3. Schedule a coffee date with a woman friend or colleague.
There are times when a simple discussion is the most effective means of gaining fresh inspiration or knowledge. So go on and take advantage of the lifting of community restrictions and take the opportunity this month by inviting one of the women in your professional network over for 15-30 minutes to talk about anything from career advancement to workplace prejudice to self-care. You can also invite a friend or colleague that you miss the most and finally, meet them personally this International Women's Day.
Also Read: Discover Your Next Exciting Read and Celebrate World Book Day
4. Participate #BreaktheBias movement on social media.
#BreakTheBias is the official theme for International Women's Day in 2022. The #BreakTheBias social media campaign is a simple, but powerful way to mark International Women's Day this year and express your dedication to fighting injustice. #BreakTheBias and #IWD2022 are two hashtags that you may use to post a picture of yourself with your hands crossed in an X.
Call for action in disaster risk reduction about climate change by questioning the existing quo, raise awareness about prejudice, honor women's accomplishments, and take concrete steps toward achieving gender equality.
5. Join Lumina Homes' Women at Work Online Contest.
As a part of honoring many women in our country and recognizing their efforts in generation equality, Lumina Homes is holding a Women at Work Online Contest and keeping the spotlight on our everyday "superwomen".
You can join this online contest by simply following the steps below and get a chance to win as much as Php 5, 000 in cash!
1. Post a picture of a "woman in action" (this is not limited to the women in your office or workplace) who inspires you on Facebook or Instagram.
For Facebook, make sure your post is set to public while for Instagram, make sure your account is also set to public.
2. Describe how this awesome woman become an inspiration for you most in no more than three sentences in the caption. Also, please don't forget to include the following hashtags in your posts: #LuminaHomes #LevelUp2022 #WomenAtWork
3. You can submit your entry in this online contest by clicking on "Women at Work: Online Contest" in the event drop-down
menu at https://www.lumina.com.ph/public-event-upload. Once you've completed the necessary forms, paste the URL of your post into the Message Box.
The deadline for posting your entries in this online contest is until March 28, 2022. The top 3 entries who will score the highest in both 50% Reacts and 50% Narrative can win the following cash prizes:
For 1st place: Php 5,000
For 2nd place: Php 3,000
For 3rd place: Php 1,000
Women and girls face the brunt of the consequences of climate change, making it imperative that they take the lead in climate adaptation, mitigation, and solutions. To achieve a sustainable tomorrow and gender equality in the future, we must include half of the world's population in our efforts.
So, what are you waiting for? Invite now that special superwomen in your life, have a photoshoot with them, and join Lumina Homes in highlighting the great women in our society this International Women's Day!

Try our Home Loan Calculator
Loan Calculator
Try Lumina Homes' loan calculator and get an estimate computation for your preferred Lumina property and home model.