8 Best Products to Sell Online as a Side Hustle this 2022
31 August 2022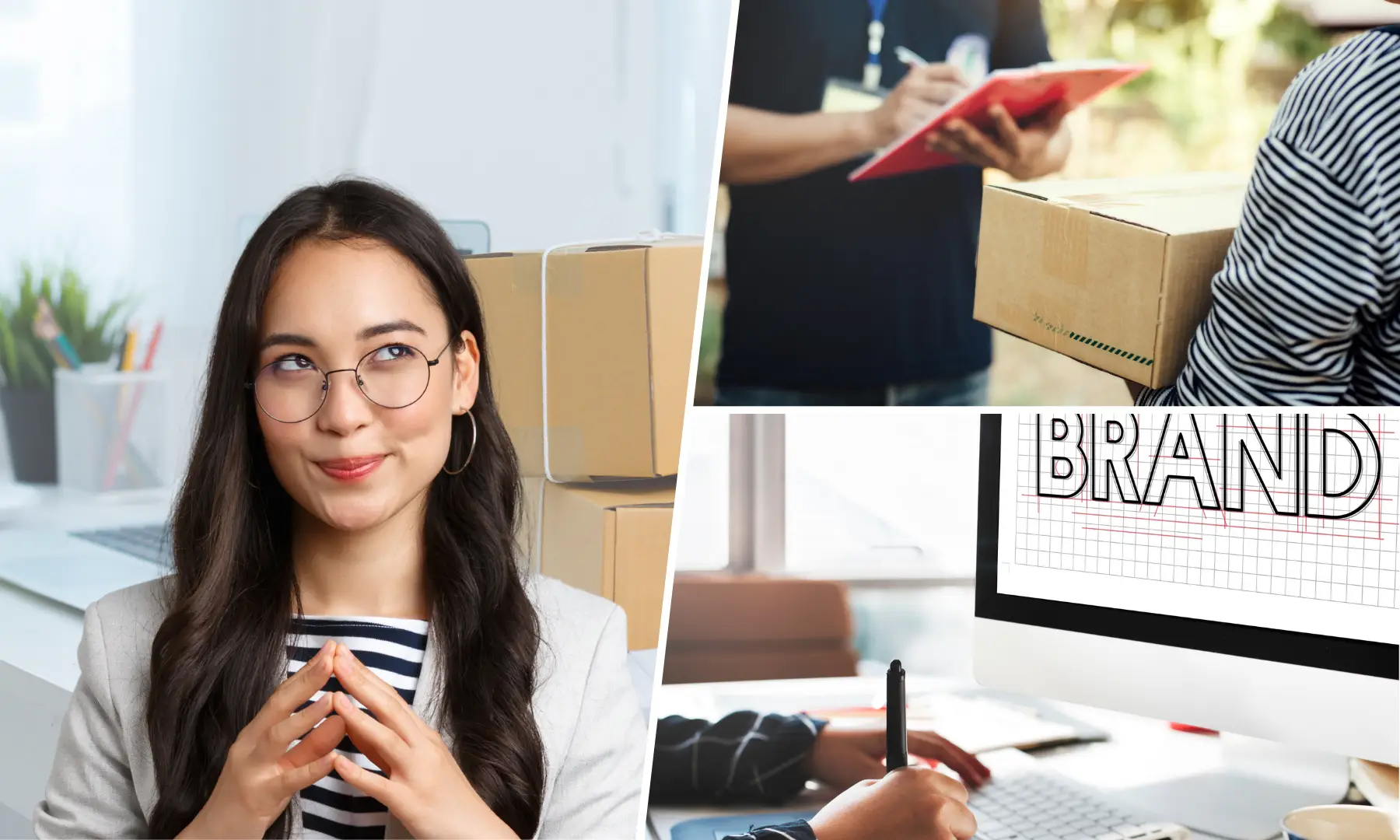 The pandemic over the last two years catapulted online selling into the limelight. Although e-commerce started in the Philippines in 1994, it was not until a few years ago that online selling took the internet by storm. These days, clothing, grocery items, electronic gadgets, and almost anything you can think of can now be found online with just a single click.
The popularity of online selling has also opened a lot of attractive opportunities for budding entrepreneurs. And with inflation up the roof, more people are looking for side hustles to augment their income. Online platforms like Instagram, Facebook, and YouTube channel are viral across all markets, so why not put them to good use to earn more money?
But before you launch your side hustle idea into reality, consider enrolling in a free online course about e-commerce and digital marketing to learn the ins and outs of the industry, especially if you consider yourself a newbie. You can also conduct online surveys through focus groups, and do a temp check on your target audience to see what makes them tick.
What Makes Online Selling Click Online?
Online selling is a smart way to have a passive income. You can spend just a few hours during your spare time. What's more, it is attractive because it only requires minimal operating costs, yet it offers plenty of wiggle room to grow and earn decent money. Here are more reasons why you should seriously consider going into a small business via online selling:
A. More Flexibility
You can sell goods anytime, anywhere. You can still keep your full-time job, be your own boss, and earn extra money on the side. Selling online with in-demand products is perfect if you want to augment your savings without necessarily leaving your full-time job.
B. Cheaper start-up cost
With reliable internet, computer, or smartphone, and the right mindset, you're all set to start your e-commerce venture. The amount of initial investment will depend on the type of business you have in mind, but you can start with as low as Php 3,000 to jump-start your online hustle with a decent income potential.
What to Sell Online? A Few Things to Consider
A side hustle comprises venturing into a part-time business to make a passive income besides a full-time job. The reason may be as straightforward as wanting to earn money, and could be as deeper as wanting to pursue a passion that you've set aside after landing a corporate job that you don't necessarily dislike but are also not as passionate about either.
For sure, you are well aware that selling products online can be daunting given the high competition. Choosing the products to sell is deceptively simple. But nonetheless, you can foster an edge over your competitors by taking into account these few side hustle ideas.
Selling what you have

Knowing where to sell

Offering great customer service
1. Sell What You Have
Managing an online business can be very taxing and tedious, and if you're not up to the challenge, this will quickly drain and pull you down. Design a fool-proof strategy for your business and invest heavily in the intangibles such as time, skills, commitment, passion, and perseverance.
It goes without saying that money is also a must-have when starting a side hustle. You may have to apply for loans if you plan to expand your side hustle into an actual online business where you could potentially earn more than what you currently earn from your full-time job.
To thrive in your side hustle, it is important to put passion into what you will be doing. It's going to be risky if you venture into a side hustle just for the purposes of earning money but without your heart put into it. Pursuing a hustle job is going to cost you money before you can earn and get started, so it's important to keep your goals and objectives in mind.
2. Know Where to Sell
The most obvious answer is social media. Facebook is a front runner, with reports stating almost 60% of active social media users have a Facebook account and that customers spend an average of 20 hours each month browsing through Facebook.
Instagram is another popular social media networking site. Reports state that of all social media handles, it has one of the highest audience engagement rates. It has a built-in analytics tool that will determine if your business is thriving and is also image- and video-intensive. Hence, it offers an aesthetically pleasing way to promote your products.
Youtube is a video-sharing platform boasting more than one billion users monthly, watching more than a billion hours of video daily. Setting up Youtube ads is also pretty straightforward—all you need to do is upload your product video, choose your budget, and select the type of ads you like.
Ecommerce Stores like Lazada and Shopee are just two of the biggest e-commerce platforms in Southeast Asia where you can market your product. With a very massive following, these digital marketplaces are great venues to sell your products.
3. Deliver Great Customer Service
Customer service is what will make or break a product or service. Stand out from your competitors by offering world-class, quality service to your customers, and guaranteed, this will drive an increase in repeat purchase rates.
Offering great customer service includes developing a marketing strategy that would make your target audience come buying at your store instead of your competitors. According to Coursera, a reputable platform to enroll in online courses for upskilling, there are four Ps in marketing—product, price, promotion, and place.
These four components work together well in the attainment of delivering great customer service and, in consequence, highly satisfied customers and clients who will bring you a high purchase rate. The three Ps are self-explanatory, but we'd like to take emphasis on promotion—how you market your product really makes a difference.
8 Best products to sell online as a side hustle this 2022
A great side hustle is an excellent way to enrich your financial resources. Online selling can be challenging, but with the proper skill set, this could turn into a successful business venture. Just be sure to invest a reasonable amount of time, effort, skill, knowledge, and passion because these intangibles will hold it together when things don't go as planned.
Ready to launch your online business? Check out these eight fun side hustle ideas that you can sell online to earn extra cash.
1. Electronics and Gadgets
Pre-pandemic electronics and gadgets are not at the top of the hierarchy of needs. However, Covid-19 shifted the workplace dynamics. Computers, smartphones, laptops, tablets, keyboards, and headsets are now indispensable assets that have been on the list of most purchased items in 2021 through Lazada.
Recording equipment, ring lights, microphones, speakers, and cameras are also in demand for streaming and vlogging activities on various social media platforms.
2. Baked Goods
While crafting pastries and cakes may start as a hobby, you can turn this into a lucrative side hustle online. There is always a robust demand for pastries, as special occasions will never be complete without these yummy treats.
You also don't need a physical bakery to start this business. You can bake bread, cookies, and cakes right in the middle of your home kitchen and post your goodies online. Want your product to stand out? Try other variations or unique flavors or differentiate by having keto, gluten-free, vegan, or sugar-free selections.
3. Coffee
According to the Journal of the Korean Society of International Agriculture, nine out of ten households in the Philippines have coffee in their pantries, and eight out of ten adults drink an average of 2.5 cups of coffee every day. And this is what makes this morning staple the perfect product to sell online.
Start small by concocting your brew at home. Invest in an excellent commercial espresso machine, or if you want to grind your coffee beans, an industrial coffee grinder will come in very handy. For customers who prefer their brew classic—plain, dark and strong—an automatic drip coffee maker will be a worthy investment.
4. Pet Care Essentials
According to Aboitiz Equity Ventures, the Philippines shows " promising markets with high projected growth rates and low penetration rate of pet food." Growth is expected to be at 7% in the next 10 years, spurred by a robust increase in pet adoption.
The pet food market is also projected to grow at about 13-15% annually, so selling pet treats online can be a profitable venture. You can start making nutritious and natural homemade pet-friendly delicacies to attract pet owners and expand to other pet care essentials like grooming services, supplies, and accessories.
5. Health and Fitness Essentials
More people are becoming health-conscious, so you can be assured that there is a steady demand for health and fitness products. Running, biking, and working out at home are good exercise routines. Still, excellent results can be achieved using proper equipment like dumbbells, fitness bands, kettlebells, and other fitness products.
With medical experts saying we should learn to live with Covid-19, and that it may never go away, this makes pandemic products unlikely to slow down in sales. These are face masks, alcohol, and hand sanitizers. And with face-to-face classes back in full swing after two years of virtual learning, these products will remain must-have essentials.
6. Printing services
As an aspiring online seller, you can also make money by starting a print-on-demand store with customized prints for canvas bags, t-shirts, phone cases, pillows, and others. These are perfect and a great side gig for artists who have a knack for designing.
7. Home Improvement Products
Since the advent of the corona pandemic, employees were granted work-from-home setups to minimize Covid-19 cases contracted in the office. Because of this, employees are forced to work in an environment that may not be as conducive to working compared to the ambiance in the office. This is where home improvement products come into the game.
Home decors include wall prints, cushions, vases, and floor mats. Ring lights, which have gained traction during the height of lockdowns and home quarantines, can also be a product you can sell. This falls under this category as it is used in video calls and conferences to bring better, aesthetic lighting for remote employees.
8. Be a Lumina Homes Accredited Seller
Make others realize their dreams and be a Lumina Homes accredited seller. Lumina Homes is a real estate company that supports its sellers by giving them full access to selling and marketing materials. Perks of being a Lumina Homes seller include competitive sales commission, promos, and other exciting incentives.
With the pandemic threat still imminent, physical buyer-seller transactions can now be minimized, thanks to Lumina Homes Online. It is a valuable facility for sellers and homebuyers as it offers a virtual 360-degree house tour of some of Lumina Homes' best-selling homes.
A virtual tour of the signature showcase area also previews what a typical Lumina Homes community looks like. With these house models in 3D, it will be effortless for sellers to help buyers envision their dream homes.
Invest your Extra Income In a House and Lot
Be savvy with the extra money you've earned from your side hustle! An affordable house and lot is a smart long-term investment that offers high returns. Lumina Homes sells affordable house and lot in the Philippines, has over 50 developments in key locations across the country, and with more than 800 hectares of house and lot developments.
Secure your future now and provide your family the quality home and life they deserve! Follow Lumina Homes on all our social media channels to stay tuned for the latest updates.

Try our Home Loan Calculator
Loan Calculator
Try Lumina Homes' loan calculator and get an estimate computation for your preferred Lumina property and home model.