Guide on How to Check a Real Estate Seller Legitimacy
30 November 2022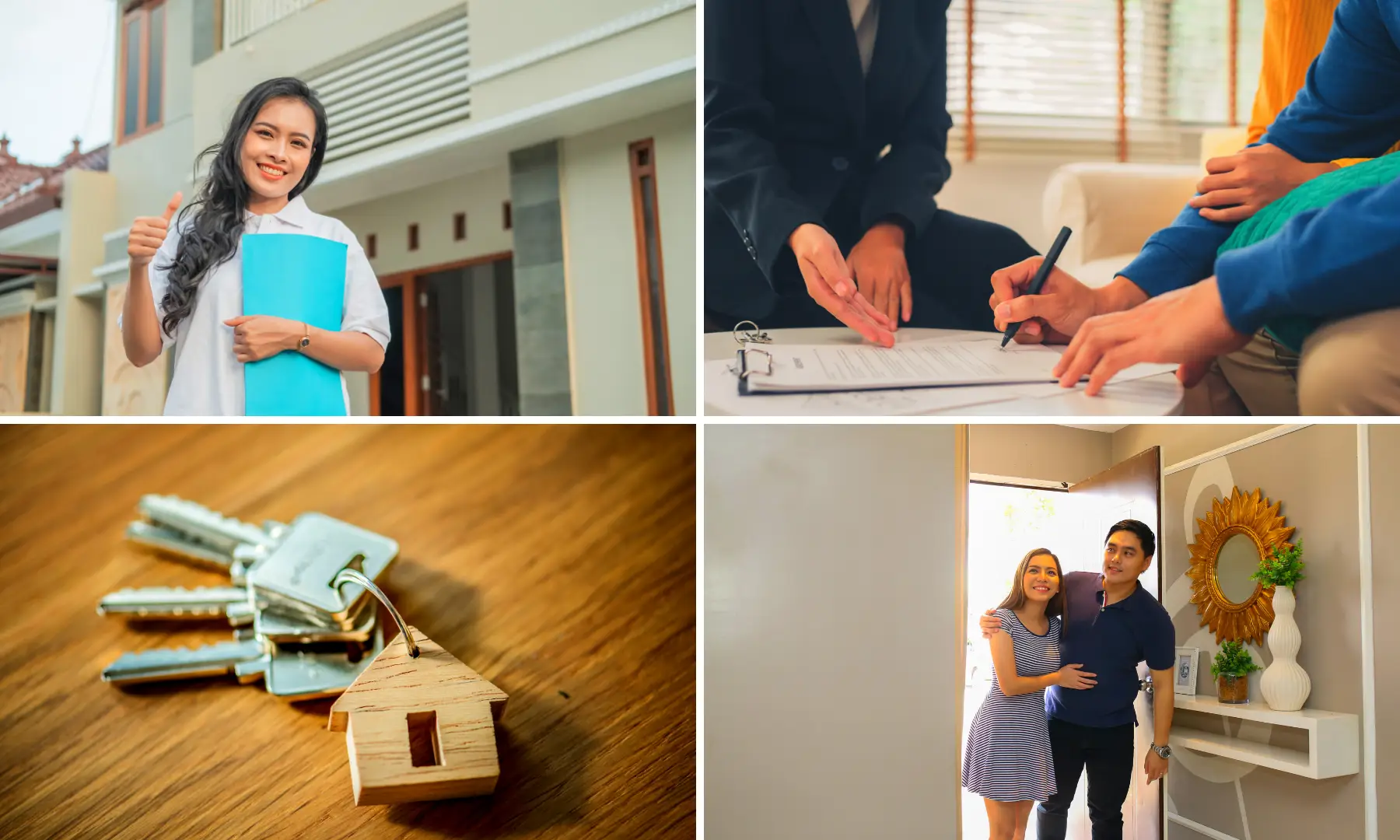 What could be the most reliable way to determine whether a real estate agent is legit? In the event you are considering buying a house and lot in the Philippines and would like assistance, this is a question that might cross your mind. If you are considering buying a property, you need to ensure that the seller is reputable and can provide proof.
Fraud and scams are prevalent today, especially when it comes to property transactions. Both property buyers and real estate sellers are at risk from scammers. That's why it is crucial to know some of the basics of the real estate industry.
Importance of Hiring a Legitimate Real Estate Agent
In the real estate market, finding a good deal is the ultimate goal. It is a process of thoroughly researching a property's information, history, and previous transactions to prevent any unpleasant experiences in the future.
It's therefore critical to hire the right real estate professional, whether you're a property buyer or seller, in order to get the best deal. Identifying your ideal candidate will help you determine whether they are a good fit for you by asking the right questions and completing the necessary steps.
Lumina Homes, a credible residential developer in the Philippines, takes pride in its network of professional real estate agents. So, if you're looking for an affordable house and lot unit in one of Lumina's strategically located communities, our accredited real estate professionals will help you get started.
What Does Due Diligence Mean in Real Estate?
Generally, due diligence refers to the level of care, prudence, and activity a person or company would need to take before making a specific decision or taking action. A part of due diligence in real estate is to review documents, conduct financial calculations, and evaluate risks. To simplify, it is your obligation to conduct thorough research and check everything before making a decision.
How to Verify the Legitimacy of a Property Seller?
1. Check for relevant certifications and identifications.
One way to make sure a real estate agent is legit is to check for relevant certifications. When doing business in the Philippines, you must only deal with PRC-certified salespeople. In order to become a PRC-accredited salesperson, an individual must have been trained and meet certain requirements. Under a licensed real estate broker's oversight, these salespeople receive brokerage training. In order to market and sell real estate, you will need a PRC ID or certificate, which is valid under the Philippine Real Estate Service Act, or RESA.
The Professional Regulation Commission (PRC) official website has a section called "Verification of Professional Licenses." Visitors can check if an individual's name is listed in the PRC Registry Books or regulatory board and determine whether the license presented is still valid before they commence any real estate transaction.
2. Confident with knowledge and experience.
An excellent agent has confidence in his knowledge but also recognizes what clients want to know. When choosing an agent, make sure you look for one who is experienced, has a work ethic, and has empathy. Working with an agent who can come up with creative solutions and understands what can be negotiated is essential.
It is also imperative for buyers to look for an agent who enjoys educating their clients and has a pleasant rapport with them. Furthermore, your agent should be able to negotiate effectively and understand how to make your offer stand out.
3. Observe responsiveness and compassion.
There are always a number of concerns that arise when buying or selling a home. Make sure you find an agent who is communicative and responds to your questions promptly. Additionally, a compassionate agent who genuinely cares about the client is pivotal. Hence, find a real estate seller that addresses your concerns and attends to your needs.
4. Seek reviews from previous clients.
If you do not know any friends or relatives who are trustworthy real estate agents, there is another way to determine their credibility. That's through examining the previous clientele of a potential real estate agent. Real estate agents with stellar reputations will have some people they can vouch for.
Technology has also contributed to the increase in real estate scams in recent years. Putting up an ad on the internet that appears to be looking for a property yet actually seeks illegal funds has never been easier. Therefore, it is imperative that you remain vigilant and watch out for signs of scams. To help you out, we listed 7 of the most common real estate scams prevalent here in the Philippines that you can watch out for.
7 Most Common Real Estate Scams in the Philippines
Many people get swindled and neglect to check the agent's legitimacy before contracting with them. Keep an eye out for these common real estate scams to protect your future home:
1. Pre-Selling Scam
Pre-selling scams are among the most common real estate scams in the country. They are perpetrated by shady developers who do not conform to the rules and don't obtain the requisite permits or take advantage of one another in order to profit. Almost 85 of the cases filed in the Housing and Land Regulatory Board's office in 2009 were filed by dissatisfied customers seeking refunds for down payments on pre-sale projects, according to a news report in the Inquirer.
Developers lure prospective buyers with low rates and great incentives during the pre-selling stage. They will then sell the property to the buyers and instruct them to pay the downpayment and monthly equity payments. The development remains incomplete as the turnover day approaches. Home buyers are promised that the project will be finished in a certain timeframe. But the developer will keep extending the date until the poor homebuyers give up.
2. Double Sale of Property
In this type of real estate scam in the Philippines, it is assumed that two people were involved in the purchase of the property in question. It occurs when the first buyer fails to register the title to the Land Registration Authority and transfers it to their name, and the owner then sells it again. Due to this, both buyers are entitled to the same title. When double sale scams happen, the court will recognize the property owner who registers the property in their name, if the title is held in good faith, if the oldest title is presented, and who can secure property documents.
3. Foreclosure Fraud
Most real estate frauds start with pieces of information that can easily be obtained. Hence, protect your personal details at all costs. Foreclosed properties are exploited by scammers by offering them to unsuspecting clients, especially overseas Filipino workers, who cannot inspect the properties personally. Scammers pretend to be real homeowners or real estate agents. For the purpose of presenting fake official documents to potential buyers, they will create fake official documents.
As soon as the buyer is ready to move in, the agent will no longer be contactable. The most terrible thing that can happen is when the bank comes to foreclose the real estate property and you have no idea of the scam that you went through.
4. Pirated Listings
A scammer will plagiarize an original listing in order to take advantage of others. It is common to find these in online classified ads that site administrators are unable to personally verify. A second alternative is for agents to pose as prospective buyers in order to gather all the relevant information about the property. This is an awful way to show listings to aspiring homebuyers.
5. Fraudulent Land Titles
Another common real estate scam is Property Title Fraud. This is a high-priced and devastating scam in which fake agents or syndicates convince you to buy affordable properties with forged documents. Scammers or con artists would take old title documents and copy the information in order to generate a new copy. They would also incorporate supporting documents to make it appear that all the paperwork had been completed.
6. Inadequate Disclosure and Hidden Charges
This is probably one of the most prevailing real estate scams in the Philippines. Scammers pull this trick when they conceal information about a property that would make potential buyers think twice about purchasing it. The reality is that it is not unusual to come across real estate properties that appear to have a lot of promises. However, once you sign the contract or pick up the keys, you discover surprising facts or information. There can be hidden charges or property title complications such as tax delinquencies and encumbrances. Also, there could be issues with the structural plan like poor property foundation.
Not only homebuyers are targeted by this con, but banks and real estate developers. Based on the information they collected and photographs they may have taken, these scammers claim to be homeowners' representatives. And as soon as the buyer pays the fees and settles the initial payment, the agents disappear or make excuses.
A Trusted Residential Developer for Your Real Estate Investment
It is always a good idea to exercise due diligence when it comes to protecting your future home. In the process of buying a home, research plays a crucial role. It is not sufficient to rely entirely on a real estate agent. Take the time to research who you are dealing with and be on your toes triple-checking everything. Check their credibility, clients' testimonials, as well as the legitimacy of the real estate property they are selling.
If you're interested in investing or buying real estate in the Philippines, look no further than Lumina Homes! We are a leading housing developer in the Philippines, offering every aspiring Filipino family an affordable house and lot for sale.
If you want to learn about what we can offer you, reach out to one of our official channels and an accredited seller will get you started.

Try our Home Loan Calculator
Loan Calculator
Try Lumina Homes' loan calculator and get an estimate computation for your preferred Lumina property and home model.