Everything You Need to Know About Tagum City
2 November 2022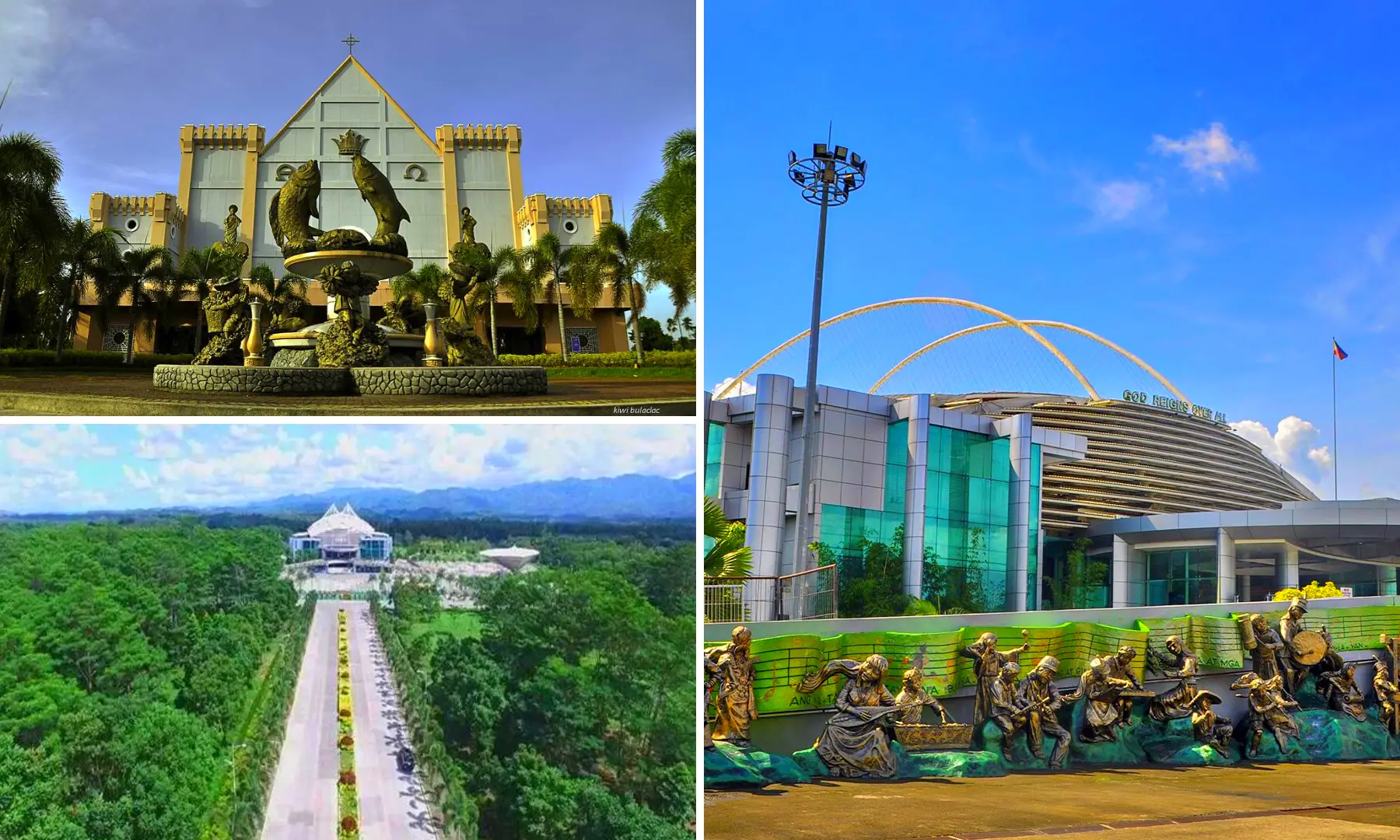 Known as the Palm City of the Philippines, Tagum is among the most highly competitive cities in the country. It features vast choices of business, trade, and investment opportunities with a rustic ambiance and unspoiled ecology that will surely entice more foreign and domestic investors.
So, if you haven't been to Tagum or want to travel to Davao Region in Mindanao, get to know more about this city and learn why Tagum can be one of the best cities to get a budget-friendly house and lot in the Philippines.
Unveiling the History of Tagum City
Before it became the City of Golden Opportunities, Tagum used to be called Magugpo. Magugpo is derived from the native word "Mago," a name of a particular tree, and "ugpo" means very high.
According to old locals, Tagum was nothing but a place of vast wilderness inhabited by the Mansakas, Mandayas, and Manguangans, as well as Kalagan tribes living in coastal areas. These first native dwellers occupied the river basin in a thickly covered forest where they could see the sun. Their primary sources of food mainly came from hunting and root crops.
Early Developments in Davao del Norte
In the early 1920s, Magugpo began to be developed by Sulpicio Quirante, the first immigrant from Moalboal, Cebu. More migrants from Luzon and Visayas came later and started physical land developments. They organized Magugpo Homesteaders' Association, subdivided the land into residential lots of 750 square meters, and sold P1.50 for each lot to the newcomers.
During those times, the mode of transportation going to Davao was by boat through Hijo and Magugpo Rivers. That is why two (2) engineers from Davao City surveyed the trail for the national road. Along with these developments, the Homesteaders' Association also built a chapel, a school building, a teacher's cottage, and a rest house, which also served as the first physical landmarks of Magugpo.
Pre-War and Post-War Developments
Before World War 2 broke out, the Municipality of Magugpo was established through Executive Order No. 452 issued by President Manuel L. Quezon on June 23, 1941. Under its first local government, Manuel Baura Suaybaguio and Sulpicio Quirante were appointed as the first Mayor and Vice-Mayor, respectively.
After World War 2 liberation, Magugpo was hardy hit, and only five houses were left standing. With the determination to get back up again, Suaybaguio and Quirante spearheaded the post-war developments, such as constructing houses, churches, drugstores, and many more. The national government also started building one of its major infrastructure projects: the Davao Agusan National Highway and other provincial roads.
Then in 1947, Magugpo held its first local election wherein Suaybaguio retained its position as the Mayor with a new Vice-Mayor, Lucio Berdida. It was also the time when Magugpo changed its name to Tagum.
The people of Tagum witnessed its massive transformation and economic growth, including road construction and school establishments. Among the most prominent schools were St. Mary's College (formerly Holy Cross College) and the University of Mindanao - Tagum (formerly Mindanao Colleges).
Like other municipalities, Tagum experienced turbulent years and political turmoils in the early 1980s. But it bounces back to the early 1990s. Under the Republic Act 8472, Tagum became an official city on March 7, 1998, signed by President Fidel V. Ramos.
Fast Facts About Tagum
Tagum is the capital city of the province of Davao del Norte, with a total population of 296, 202 based on the population density computed by the Philippine Statistics Authority (PSA). It comprises 23 barangays and 452 puroks, predominantly occupied for agricultural purposes. Their main products are coconuts, rice, and fruits. But, Tagum is well-known as one of the largest Cavendish banana producers in Region XI.
Tagum City has several nicknames, including the Palm City of the Philippines, due to the towering Royal Red palm trees commonly seen on Maharlika Highway and parks. It is also called the City of Festivals because it holds 15 festivals throughout the year. Other nicknames of Tagum are the City of Parks, the Music Capital of the South, the Marching Show Band of the Philippines, and the City of Golden Opportunities.
Best Attractions to Visit in Tagum City
Tagum City is only 55 kilometers north of the City of Davao. It offers a wide selection of attractive spots. It includes its city hall, provincial government capitol, churches, eco-parks, shopping malls, education center facilities, and beach resorts. Among these are the following:
World's Largest Rosary
This 85.5-meter rosary was designed by the great local artist Kublai Milan and is situated at the Christ the King Cathedral. Its linked beads are made of ironwood or magcono, which can only be found in Surigao del Sur and Davao Oriental mountains. It also weighs 2,815 kilograms and is recognized by the Guinness Book of World Records as the Largest Rosary in the World.
Christ the King Cathedral
Christ the King Cathedral is also one of the most visited spots in Tagum, especially during Holy Week. It is also known as the largest basilica in Mindanao and was designed with distinctive architecture. This famous cathedral is castle-inspired with a touch of traditional and modern architectural designs.
San Agustin Botanical Park
If Baguio has Botanical Garden, Tagum City is the Home to San Agustin Botanical Park. Just a 15-minute drive from the city proper, you will be amazed by the stunning landscape of this 50-hectare botanical park. It is brimming with lush greeneries and tropical trees planted on different hills, making it ideal for family gatherings and picnics. This botanical park is the sole project of the city government, which houses more than 2000 species from different countries, including South Africa, Thailand, Australia, India, and Pakistan.
Be a Part of Tagum's Most Livable Community
The city of Tagum continues to promote its advocacy to develop more infrastructure, transportation, and communication. In fact, the longest flyover in Mindanao was inaugurated and opened last November 19, 2021. As the flagship, it will contribute to a more robust economic development in Tagum and its neighboring provinces. Thus, it is the gateway to drawing more investors, manufacturers, tourists, and traders.
With these promising developments and the highest grade in economic dynamism, buying an affordable house and lot in Tagum is one of the best options for investment. It allows you to grow and get secured, whether for a career or business in the future.
So, be a part of Tagum's most livable community, Lumina Homes. It is located in Purok Maharlika, Barangay Cuambogan, in the City of Tagum. Lumina Tagum is complete with amenities, environment-friendly, and close to nearby commercial establishments and other essentials.
To know more about our affordable house and lot for sale, you can take a tour at our website or get in touch with one of our marketing team online through our message button.

Try our Home Loan Calculator
Loan Calculator
Try Lumina Homes' loan calculator and get an estimate computation for your preferred Lumina property and home model.