The New Tourism Capital of the South: Tagum City Tourist Spots near Lumina Homes
5 June 2022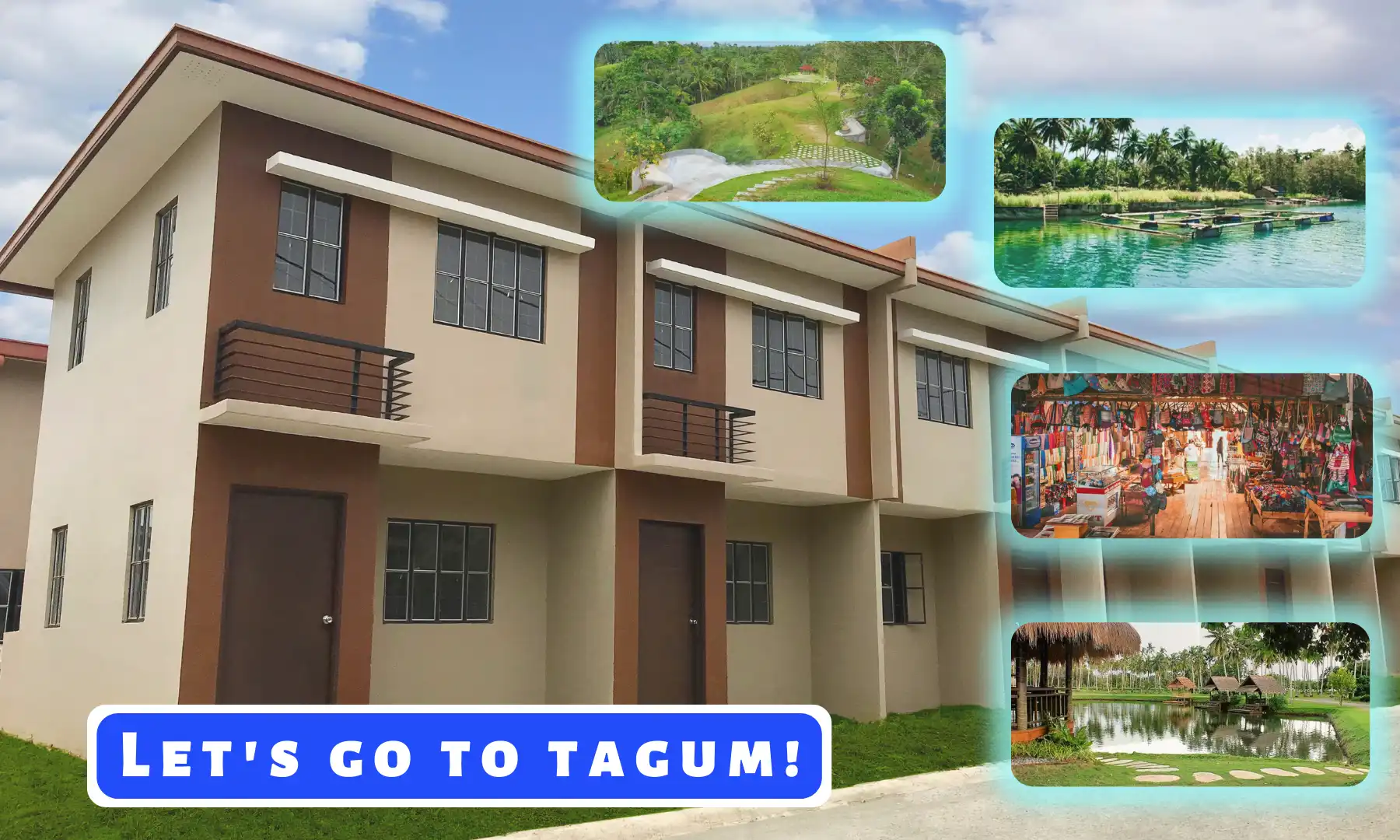 Because of its charm and safe travel destinations, the Philippines' Tagum City, the state capital of Davao del Norte, has been called "the new tourism capital of the South" as it attracts more tourists into the region.

The attractiveness and competitiveness of the city were shown by its placement as the Philippines' third-most competitive city in 2017 and as one of the country's finalist cities for the Most Child-Friendly Award. Tagum City, also known as the "Palm City Capital" for its palm tree-lined Maharlika Highway and the "City of Festivals" with 16 festivals, has a lot to offer visitors.
You'll be able to entertain everyone in your family or group, thanks to the large range of activities available, from spelunking in secret caverns and exploring the Samal Island Garden City to shopping at night markets. Below are some of the tourist attractions that you must not miss to visit in the City of Tagum:

1. Tagum Night Market
Tagum Night Market, which is open for business from 6 p.m. to 2 am, seems more like a fiesta than a night market.

You may find the greatest prices at the flea market, but you can also get a bite to eat at the kiosks offering cheap local cuisine and the grilling station that offers up your favorite meat specialties. There is a festival-like feel to it that it was named one of the Ten Outstanding Local Government Programs in the Philippines in 2014 by the local government.

Where to find it: Along Bonifacio Street and Quezon Street, Tagum City, Davao del Norte (Around 5 minutes travel time from Lumina Tagum)

2. San Agustin Botanical Park
Visitors to San Agustin Botanical Park are greeted with a stunning landscape filled with more than 37,620 varieties of trees from across the world. Species from Thailand, South Africa, and Australia are on display for visitors to enjoy.

San Agustin Botanical Park is a great place to have a family picnic and enjoy some time in the great outdoors. This place is highly recommended for people who are searching for a less crowded location as well.

Where to find it: Brgy. Magdum, AH26 (Asian Hwy 26), Tagum City, Davao del Norte (Around 19 minutes travel time from Lumina Tagum)

3. New Christ the King Cathedral
The Philippines is often regarded as one of the most religious nations in the world, and this is obvious by the number of churches and shrines we have. Even still, witnessing a big rosary is nothing like the experience of seeing a rosary in the flesh.

Tagum City is home to the World's Largest Rosary, which is situated along Dr. Juan Gonzales Avenue. If you go to Mindanao, you must see the most impressive basilica there, which combines traditional and contemporary architecture to create something that seems like a fortified fortress in the interior. You may also go to holy mass after snapping photographs here if you choose to do so.

Where to find it: Orange Valley Subdivision, Dr Juan Gonzalez Ave, Tagum, 8100 Davao del Norte (Around 7 minutes travel time from Lumina Tagum)

4. Davao del Norte Sports and Tourism Complex
As far as sporting facilities go in Davao, the Davao del Norte Sports and Tourism Complex is the biggest. An Olympic-sized swimming pool, tennis court, gymnasium, and Pasalubong Shop are all part of the sports complex facility that seats 3,000 people. It is now the home of the Philippine Football League and a popular destination for health-conscious residents.

Where to find it:Capitol Circumferential Rd, Tagum, 8100 Davao del Norte (Around 5 minutes travel time from Lumina Tagum)

5. Energy Park
The Energy Park, often known as E-Park by the locals, is a 25-hectare park that offers a wide range of recreational and leisure activities.

Energy Park is ideal for individuals who like to take it easy in the mornings, watching the sun rise or just taking in the fresh air it brings with it. With this place more quiet compared to Freedom Park, E-Park is ideal for individuals who like quiet contemplation and relaxation, as it is open from 5:00 am to 10:00 pm every day. For those who like to get their exercise first thing in the morning, you may ride your bike or take a walk in the park in peace.

Where to find it: Apokon, Tagum City, Davao del Norte (Around 16 minutes travel time from Lumina Tagum)

6. Tagum City River Cruise
Tagum City's famous river trip is a must-do for both local and foreign tourists before you leave town.

Take a relaxing boat ride across calm, crystal-clear waterways, and soak up the tranquility. Tagum City's marine sanctuary and Kagan Village, where you may purchase Muslim handicrafts manufactured in the area, are both visible from the Tagum City River Cruise. A "floating tiange" or "floating flea market," as it is known by the locals, is another way to find the greatest discounts on a wide variety of goods while floating along a river.

Where to find it:AH26, Tagum City, Davao del Norte (Around 16 minutes travel time from Lumina Tagum)

7. Banana Beach Resort
With its 760-hectare (1,878-acre) banana plantation, Banana Beach has become one of the most popular tourist destinations in recent years.

There are several water activities and excursions to choose from at Banana Beach, so visitors may spend a whole day here. Jet skiing, banana boating, kayaking, skim boarding, and paddle boarding are just a few of the water sports available. And if you've had enough of the water activities, there are five distinct trips to choose from: forest, river, twilight safari, orchard, and plantation. You may then relax on Banana Beach or take a refreshing plunge in its crystal-clear waters if you feel too worn out after all that.

Where to find it: Hijo Resorts Davao, Hijo Plantation, Brgy. Madaum Tagum City Philippines, Davao del Norte (Around 7 minutes travel time from Lumina Tagum)

Residing in the most livable city in PH
Apart from being the next tourist capital of Davao City, the City of Tagum is also one of the top most livable cities in the Philippines, making it also one of the best spots to start your home investment.

Find a home near the palm trees and nearby cities in by getting a house and lot from Lumina Tagum.

Purok Maharlika, Brgy. Cuambogan, Tagum City, is home to Lumina Tagum, which is readily accessible from the provincial road leading to New Corella. In addition, Six World Adventures, Davao del Norte's biggest inland resort, is located in the immediate vicinity of the property.

Several medical facilities and religious institutions are within easy reach as well. If you want to go to Lumina Tagum, you may use either the Provincial Road or Daang Maharlika Highway.

Excited to be part of this developing area and community? Don't forget to drop by our site on your next visit to Tagum City or you can also visit our website to make your online home reservations now!

Try our Home Loan Calculator
Loan Calculator
Try Lumina Homes' loan calculator and get an estimate computation for your preferred Lumina property and home model.