Top Reasons Why Tagum City is the Best Place For Investment
5 October 2022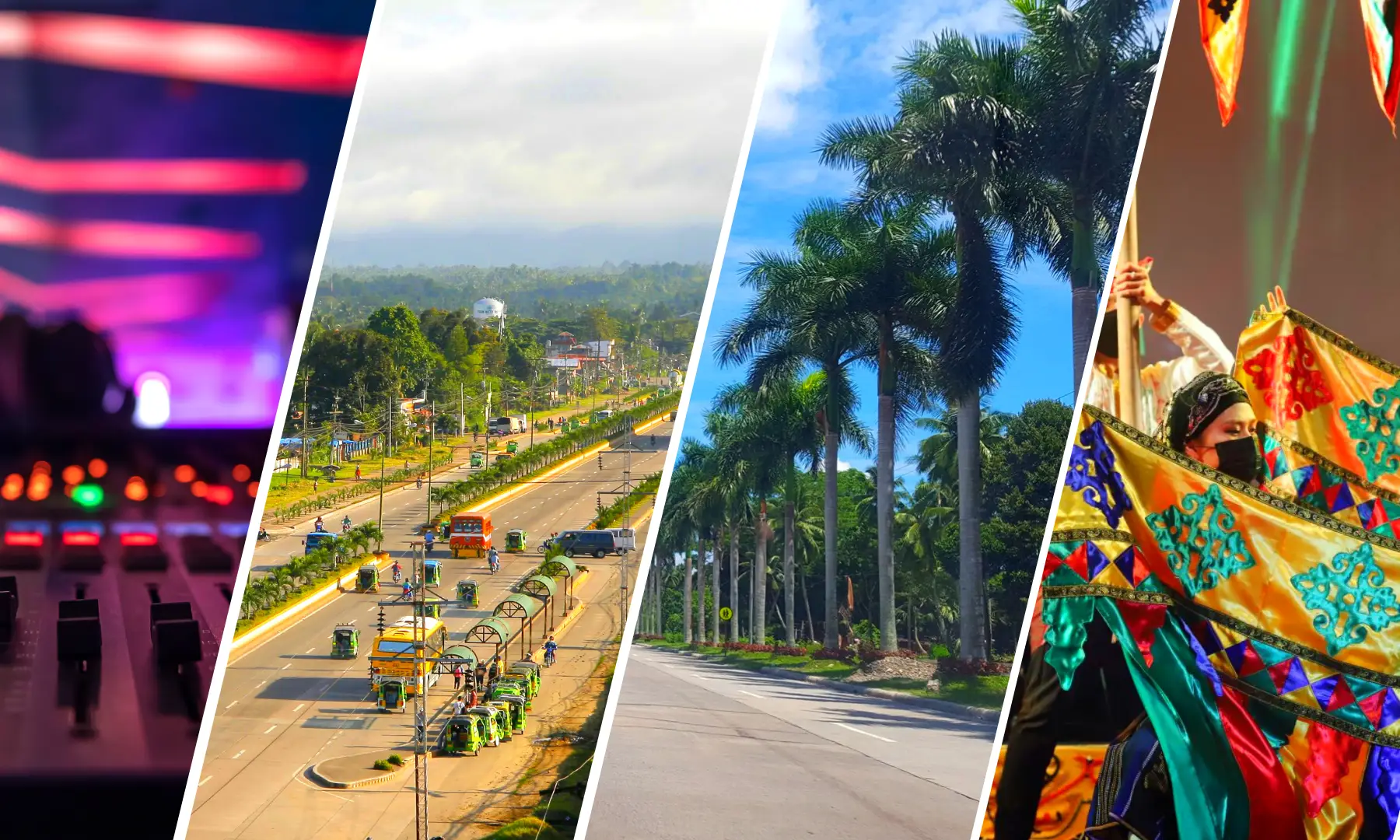 For most people, retirement is a permanent escape from fast-paced, stressful full-time employment. It will be your lifetime vacation spot and haven, so you must choose your destination wisely. This might leads us to the next question: Where should you retire? If you're looking for a real estate property investment, you might want to consider the progressive city of Tagum in Davao del Norte.
Getting to Know Tagum City, Davao del Norte
According to history, Tagum began as the town of Magugpo and was inhabited by the indigenous Mansaka people. The first migrants arrived in the 1920s, and the first schools were constructed in the 1930s. The town was once part of a larger Davao City until it was separated in the 1940s.
Tagum City as Part of the Davao Region
Tagum is the capital and component city that is ideally located in the heart of the province of Davao del Norte. It is an inland city with a coastal area connected by major road systems. The city serves as the seat of the Provincial Government and as a commercial and agricultural hub for the rest of the major cities in Mindanao.
You can find the city of Tagum in Davao del Norte, one of the five provinces in Region XI or Davao Region, formerly called Southern Mindanao. Other provinces include Davao de Oro, Davao del Sur, Davao Oriental, and Davao Occidental.
The city's total land area of 195.80 square kilometers or 75.60 square miles, accounting for 5.72% of the total area of Davao del Norte. The population was 296,202 according to the 2020 Census. This accounted for 26.33% of the total population of Davao del Norte province, or 5.65% of the Davao Region. According to these figures, the population density is calculated to be 1,513 people per square kilometer or 3,918 people per square mile.
Nearby cities include Davao, Panabo, Samal, Mati, Digos, and Kidapawan.
A Blissful Living in Tagum City
You can certainly pamper yourself and enjoy Tagum City's comfortable and serene lifestyle where people and nature coexist harmoniously with its accessibility, fair weather, flat topography, and stable economy. Below are some of the things that the city is known and proud of.
1. Living Up to Its Monickers
Tagum City has numerous nicknames. All of these nicknames, however, are appropriate for Tagum's bountiful city. Here's how.
The Palm City of the Philippines
You'll know you've entered Tagum city once you see the aesthetically-lined palm trees along the national highway and other major streets. These towering palm trees are the city's pride and the local government units of Tagum have initiated projects to cultivate and propagate its varieties and kinds.
The Music Capital of the South
Tagumeños are known for their eclectic tastes in music. That is why the most anticipated event each year, held in February, is known locally as the "Musikahan sa Tagum Festival." This unique cultural festival brings together local and international composers, performers, music lovers, and singers to celebrate and perform a variety of music genres, hence, the moniker.
Tagum lives up to its title by celebrating 15 annual festivals. This collection of festivals highlights Tagumeos' world-class skills and talents in culture, sports, entertainment, arts, and music. Tagum has pro-earth advocacy programs such as Earth Day, and Ocean and Environment months that respond to the call to protect the environment, ranging from festivals to eco-adventure to urban challenges.
The city also recognizes the role of the gay community through Binuhat, a unique festival that showcases the skills and talents of the LGBT (lesbian, gay, bisexual, and transgender) community.
2. Nearby Tourist Attractions to Visit
The Country's Most Modern City Hall
Tagum's newly constructed state-of-the-art City Hall, which sits on the vast green fields along Apokon road, is among the primary attractions in the city. Visitors are drawn to the structure not only because of its massive size but also because of its eco-friendly design and technology.
The World's Largest Wooden Rosary
The city is also home to the biggest cathedral in Mindanao, Christ the King Cathedral, and the largest wooden rosary in the world. You can find these enormous structures in Magugpo South along the corner of Gonzales Avenue and Sobrecary Street. The 150-meter-long rosary is made from Magcono (iron wood) with each bead weighing 35 kilograms. It lies beneath the bronze statue of the Risen Christ and behind the Cathedral.
Tagumeños Style River Cruise
Tancuan River in Bincungan Village and the Nabintad River's calm waters are home to century-old towering mangrove trees. These once-obscure rivers are now a protected area declared by Tagum City's Tourism Office to protect mangrove trees while caring for the city's wetland areas.
A two-hour cruise along the 8.8-kilometer river will delight your eyes with the variety of mangrove trees growing alongside the river banks; meeting with fishermen from a Muslim community in Liboganon village, and visiting a public market where tourists can buy Muslim-made handicrafts and taste native delicacies that reflect the community's unique cultural palette.
Reasons to Choose and Settle in Tagum City, Davao del Norte
When it comes to Philippine real estate, the City of Tagum is now one of the rising cities with continuous progress. It is also voted as one of the best places to live in the Philippines. It was ranked first in Government Efficiency, second in Resiliency, third in Overall Competitive Component Cities, fourth in Infrastructure, thirteenth in Economic Dynamism, and one of the finalists for the country's Most Child-Friendly City. If you're still not yet persuaded, here are other reasons Filipino families, investors, OFWs, and anyone searching for an affordable house and lot in the Philippines has been eyeing this city.
More Infrastructure Projects
With the "Infra Pa More" push of the local government unit of Tagum, the city proves beyond doubt that it is feasible for real estate investments. Despite the pandemic, it was able to complete several national and locally funded social infrastructure projects in addition to basic construction projects such as roads, power, and water. The city government unveiled a series of social projects in the fourth quarter of 2020, including the following:
More Energy Park facilities and residential areas in Barangay Apokon and Visayan Village
Road improvement, drainage systems, and lighting facilities in the barangays of Liboganon, San Isidro, Madaum, Canocotan, San Miguel, and Magugpo South
3-storey building for the Bureau of Fire Protection
Multipurpose pavement rehabilitation
Development of evacuation centers
The Tagum City Investment Incentive Code
The City of Tagum is a popular choice for both business owners and investors due to the Tagum City Investment Incentive Code. This means that investing in Tagum City now would be a good idea for anyone looking for real estate properties that will appreciate rapidly over time.
Sounds enticing, isn't it? If you want to take advantage of all these perks, Lumina Homes, one of the top developers of quality and affordable homes, can definitely help.
Our project, Lumina Tagum is in Purok Maharlika, Brgy. Cuambogan, Tagum City, near Davao del Norte's Six World Adventures, the city's largest inland resort. It has hospitals, clinics, and various places of worship within its vicinity. It is also accessible via the Provincial Road and the Daang Maharlika Highway. Project amenities include a basketball court, community center, small gardens and playground, a secured gate, and a surrounding fence to keep you and your loved ones safe.
Ready to start planning for your retirement? Invest with the top providers of affordable house and lot for sale in the Philippines. Kindly contact our accredited sellers and inquire today!

Try our Home Loan Calculator
Loan Calculator
Try Lumina Homes' loan calculator and get an estimate computation for your preferred Lumina property and home model.