eSpacio: Creating Safe Spaces for Vulnerable Groups in the Philippines
2 May 2022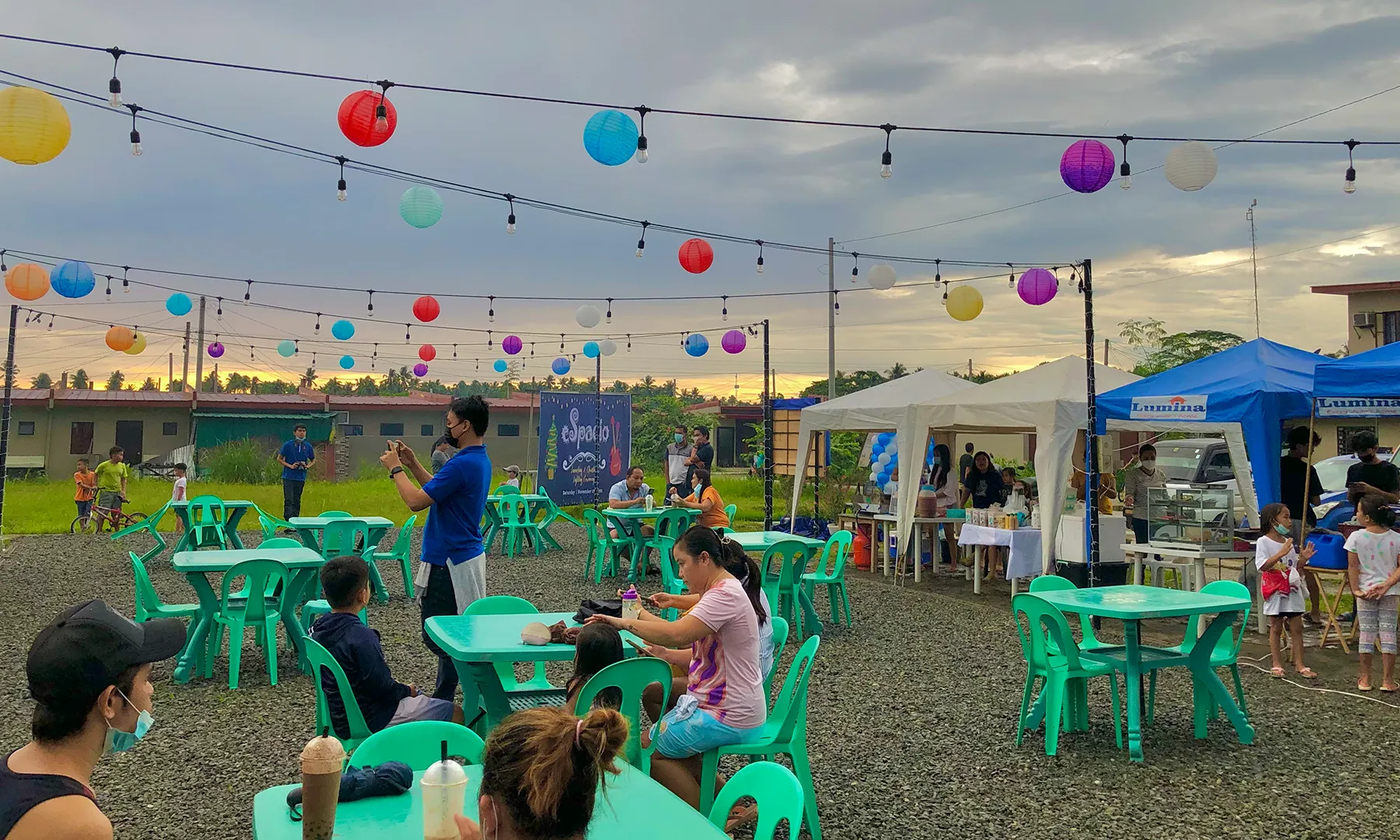 Where is that one place where you feel safe? For most of us, we think of our homes first. This is where we can be our most true selves, where we feel protected, cared for, and secured. However, this is not the same for some Filipinos. With the recent pandemic, while most of us are returning to normal, we still have people who belong to vulnerable groups in the Philippines.
With this, you might ask, who are these people whom we consider vulnerable? The United Nations Development Program, together with the Philippine government and the Government of Japan conducted a nationwide study to determine these groups.
Entitled, "Mapping and Analysis of Vulnerable Groups (MAVG)", this study aims to gather insights into the country's vulnerable individuals and their coping mechanisms in terms of digital readiness.
VULNERABLE SECTORS: WHO ARE THEY?
Determining vulnerable individuals in the Philippines is not exclusive to their socio-economic standing, although this tells an individual's capability to respond to disasters, such as typhoons, volcanic eruptions, flash floods, and circumstances beyond their control such as the global pandemic brought by the COVID-19 virus.
Hence it is usually socio-civic groups that conduct research, studies, and surveys to identify them. Hence, humanitarian organizations like UNICEF, World Vision, Save the Children, the United Nations, and even the World Bank that supports the Philippine government to care for these members of the society.
Reports from these organizations show that the following are members of the vulnerable population:
Persons with disabilities (PWD)
Women
LGBTQIA persons
Farmers and Fisherfolk
Children
Elderly
Overseas Filipinos and their families
In 2017, a study conducted by the Harvard Humanitarian Initiative (HHI) Program on Resilient Communities (PRC) in the Philippines revealed which infrastructure, work, and people are most vulnerable to disasters.
The report showed that 69% of Filipino households believe that their homes and other assets are most vulnerable when disasters happen. It was followed by farmland (32%), roads (23%), and schools (15%).
In terms of work, participants of the study chose farmers as the sector that experience the most vulnerability during natural calamities. Gathering 57% in the survey, it is considered the primary source of livelihood. Following the hierarchy of vulnerability, fishermen and wage laborers are considered next vulnerable (both with 39 percent), then shopkeepers/businessmen (13 percent) then livestock and herders (12 percent). Very few consider the police force and the government employees as vulnerable, with 10 and two percent, respectively.
IDENTIFYING CAUSES OF VULNERABILITY
Filipinos in every sector have their vulnerability. But in what aspects do they experience these risks? Below are some of the causes.
ECONOMIC
Vulnerable individuals suffer from a lack of their basic needs. This is especially true for those in the informal sector, whose breadwinners are usually unemployed, or if not, are underemployed.
The lack of government support for those without jobs forced them to resort to other means. In fact, a 2012 Basic Sector Data Report from the Philippine Statistics Authority (PSA) noted that poverty pushes a lot of children to work. The report also showed that there are 3.3 million engaged in child labor, with 97% working in hazardous labor conditions.
With the pandemic, the pre-existing challenges of these vulnerable people worsened. The World Bank reports that COVID-19 took a heavy toll on the Filipinos' rural livelihoods. Loss of income and job opportunities were overarching in the poor communities in the country.
SOCIAL
Some sectors have inherent vulnerability. This comes in the form of discrimination against gender, and socio-economic standing. The same World Bank report mentioned that 29% of women were more affected by the pandemic in terms of job and income losses.
The members of the LGBTQIA also experience discrimination, especially in terms of job equality and individual expression. As of the time of writing, the Sexual Orientation and Gender Identity Expression (SOGIE) Equality Bill, representing the sector, has yet to be passed.
Similarly, people with disabilities (PWD) also experience vulnerabilities. A common aspect where they are discriminated against is in terms of employment. However, they also experience poor living conditions due to a lack of PWD-friendly infrastructures.
However, what is common to all vulnerable groups is their experience in terms of disaster relief and protection. In the Philippines, natural calamities such as typhoons and floods are common occurrences; including some of the world's strongest typhoons, including Typhoon Haiyan and Super Typhoon Odette.
The aftermath of every typhoon affects every Filipino but more so in vulnerable groups. A study from Harvard University showed that Filipinos experienced significant damage to property, assets and loss of homes. In fact, 42 percent of Filipinos reported their homes partially destroyed while 16 percent had been displaced for at least one week.
PHYSICAL
Another vulnerability that Filipinos experience is that of a physical aspect such as violence and rape. Factors such as age, gender, and health become triggers for them to experience harm. Hence, women and children often are victims of these vulnerabilities.
However, it's not only domestic violence and rape that are considered a physical hindrance. Lack of access to proper healthcare can also be considered a concern. Among them are vaccine unavailability and hesitancy among these marginalized groups.
INTELLECTUAL
In light of the pandemic, there emerged a new aspect that vulnerable populations suffer. This is in terms of intellectual vulnerability. Because of social distancing, Filipino children are forced to shift to online learning education, while some employees shift to work from home.
However, not all children are able to enroll in school. Likewise, not every Filipino has access to devices and resources for online services due to different levels of availability, affordability, awareness, ability, and agency of vulnerable individuals. Hence, these people tend to miss out on opportunities and contribute to other aspects of their vulnerabilities.
PHILIPPINE GOVERNMENT RECOVERY PROGRAMS
Human development for the vulnerable sector of the country starts with its government. Hence, the process of strengthening, developing, and recovery of these individuals must come from the officials of the land.
While Filipinos are known for their resilience, they still need all the help they can get. Thus, in order to break through the barriers of poverty, overcome disaster risk, and improve nutrition.
In response, here are some aspects of The Philippine Development Plan (PDP) 2017-2022 which aim to enable individuals and families to deal with and cope with risks. The following are strategies, born out of research, support of other countries, and assistance of all stakeholders of the economy currently being implemented by the government.
Pantawid Pamilyang Pilipino (PPP) Program- a form of cash assistance for families to augment their income, especially during the pandemic.
Social Pension Program- an initiative specific for older persons, it benefits Filipino senior citizens to receive a monthly pension worth 500 pesos.
READY Project- In response to disaster risk management, the Department of Science and Technology initiated this project to conduct Hazards Mapping for Effective Community-Based Disaster Risk Mitigation studies.
Listahanan - an initiative known as the National Household Targeting System for Poverty Reduction (NHTS-PR), which identified people who and where the poor are nationwide. It aimed to intensify the country officials' knowledge of potential beneficiaries of social protection and services.
Also Read: Social Welfare Programs in the Philippines
Lumina Espacio: A Safe Space for Everyone
Lumina Homes acknowledges that vulnerable groups need safe spaces to thrive. That's why Lumina Espacio is a vital element you will see on our sites.
Through Espacio, the whole community can gather and interact with one another. It contains several amenities not only for leisure purposes but also can be good sources of livelihood for everyone. From children to the elderly, across genders and all ages, there's a space for you.
Below are just some of our amenities:
Multipurpose Hall
In need of a place to hold meetings, gatherings, or a party, this multi-purpose hall can hold space for your next event.
Mini Gardens
Fresh air and lush greenery, are good for your health. A place for you to relax the body and mind without fear of being judged, the mini garden is a nook to unwind.
Play Area
Let the children enjoy their youth! Allow them to indulge in recreational activities like playing with their neighborhood friends without worrying about their safety and security.
Jogging Path
Take your first step to a healthier lifestyle when you spend time on the Jogging Path. Now, you can enjoy a jog or kick it up a notch by running here on Lumina Espacio's jogging path.
Community Center
With Espacio, you no longer need to go out of the subdivision, travel to their barangay or city hall, or even send kids outside the community, as eSpacio is also equipped with provisions for these essential offices.
Tambayan Ni Juan
Want to help boost your community's livelihood? Gather here in Tambayan ni Juan. Taking after the idea of a night market, there will be available kiosks in which homeowners can sell food and other items. Once it's already safe to conduct gatherings, this area will also be open for live gigs and exhibitions.
Shuttle Terminal
Willing to reach more places? eSpacio will also include a shuttle terminal that caters transportation services to Lumina Homes residents.
More parking spaces
You could also take advantage of parking space available for residents and guests in Espacio.
Also Read: Cycling Guide Philippines: 10 Safety Tips for Bikers When Going Around the Roads in Two Wheels
With eSpacio, Lumina Homes' residents can experience living in a residential house and lot with a secure, healthy, and fulfilled life. Feeling vulnerable? Treat Lumina Homes as a safe space for you and your family.
To see samples of Lumina Espacio, check out Lumina Batangas in Brgy. Santa Maria, Sto. Tomas, Batangas. Choose a Lumina Homes fit for you.

Try our Home Loan Calculator
Loan Calculator
Try Lumina Homes' loan calculator and get an estimate computation for your preferred Lumina property and home model.