Cycling Guide Philippines: 10 Safety Tips for Bikers When Going Around the Roads in Two Wheels
2 April 2022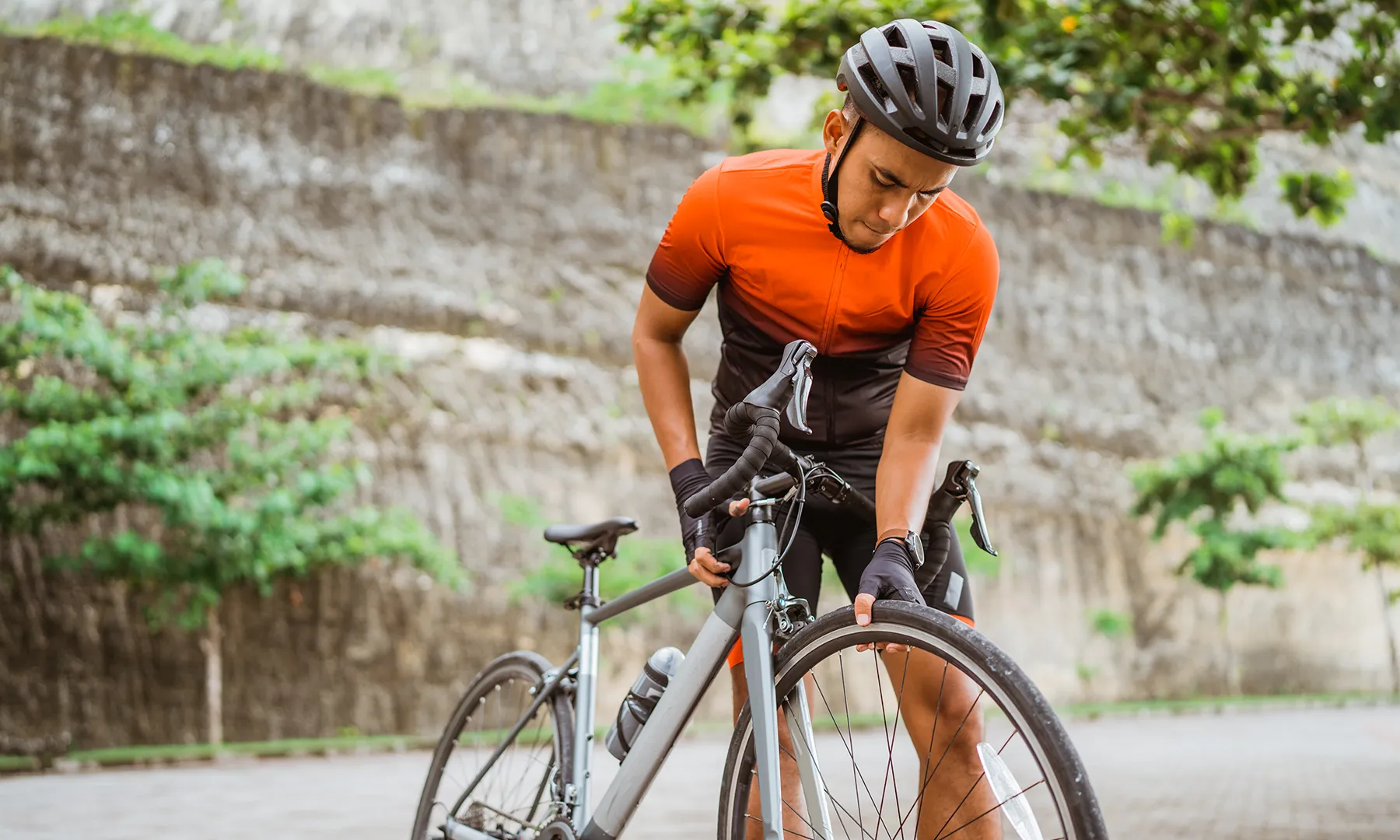 There's no denying that the roads in the Philippines somehow improved to accommodate cyclists. However, it's not enough to call the country "bike-friendly."
There are some groups pushing for more bike-friendly cities in order to maintain the safety of Filipino riders. In 2021, the Metro Manila Development Authority (MMDA) recorded more than 2,000 road crashes involving bicycles.
That's a huge number out there, and for sure, we don't want to be included in their data the next time they count it, right? So to help you out pedaling your way to school, work, market, or anywhere you need to be with your two-wheel ride, here are some of the road safety tips for bikers you need to take note of.
1. Check your equipment before your ride.
Not all bicycle mishaps on the road are caused by unexpected bumps on the road or distracted drivers. Sometimes, bicycle accidents are related to equipment. So to avoid this, make sure that you always check your equipment—from handlebars down to your tires—before you head out for a ride.
What to check:
Tires:

Check if both tires are properly inflated.

Seat:

See and test if your saddle is locked just right. Adjust it properly according to your height.

Safety accessories:

Make sure your lights and bell are working properly.

Other parts:

From pedals and ears to bike brakes, see if everything is in good condition.
2. Wear reflective materials.
One of the major causes of bike accidents is due to limited visibility. Whenever you are going out for a ride whether it's in broad daylight or at night time, it is important that you remain as visible as possible. Make sure to install lights and wear bright clothes and reflective materials. Increasing visibility will reduce the risk of bike mishaps.
3. Always wear your helmet.
We can't stress enough how important a helmet is. Believe it or not, that small accessory can really save lives. Wearing a helmet, either during a long or short ride, is really crucial for your safety on the road. A helmet can reduce the risk of a serious injury so make sure you choose a helmet that suits you best because size and quality matter.
4. Know the traffic rules and follow them.
Riding a bike does not require you to know how to drive a car. But even if you don't know how to drive a car, that does not mean you should not know the traffic rules as those apply to bikers, too. Respect the traffic laws, the pedestrians, and other drivers. Follow the traffic signs and observe road etiquette.
5. Go with the flow.
Accidents are more likely to happen when you go against the traffic so keep in mind that whenever you are cycling, always travel in the same direction as other vehicles in your lane. If an accident occurs when you are riding against the flow of traffic, you are more likely to be at fault for the crash.
6. Use signals.
The driver behind or beside you cannot anticipate what you are going to do unless you give them a warning or signal. When on the road with your two-wheel ride, it is important to use the hand signals the right way to avoid accidents. Since bicycles have only limited light signal capabilities unlike cars, the only way to tell the driver next to you what you are planning to do is through hand signals. Signaling helps not only cars but also pedestrians and other cyclists to understand what to expect from you.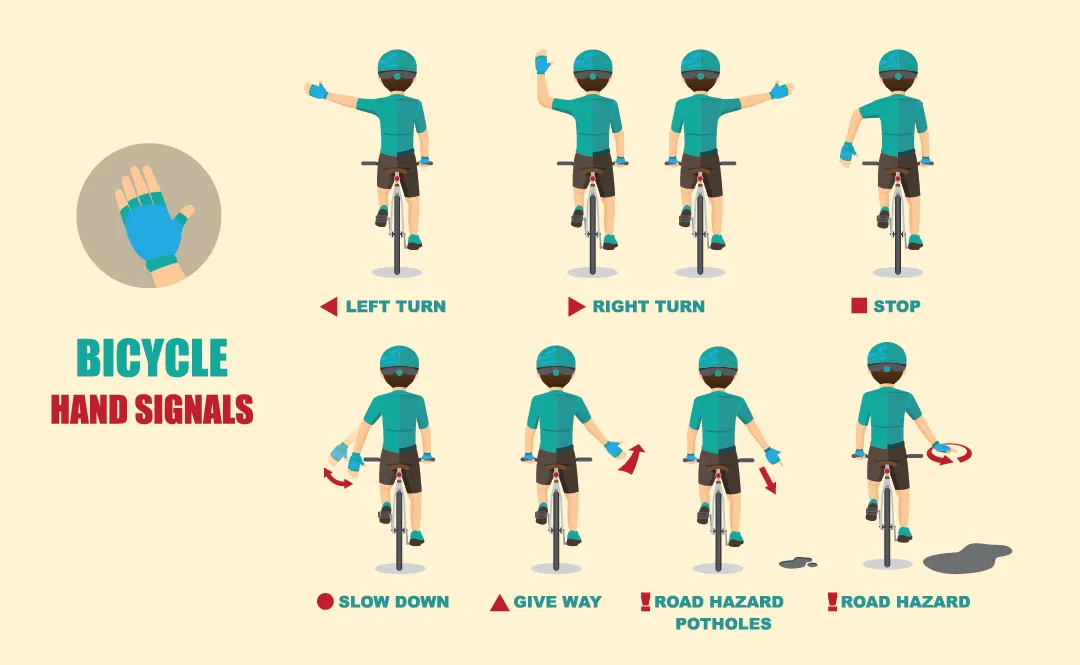 7. Stay alert.
When cycling, always be attentive. Keep on the lookout for possible road hazards that could cause accidents. Don't ride drunk or sleepy. If you feel like you can't ride your bike with full consciousness, take a break.
8. Always carry a handy bike tool kit.
You don't know when and where a bike part will break so make sure to always bring a handy bike tool kit with you whenever you are cycling. Most bike tires go flat, especially on rough roads. How can you fix it if no one's around to help you out or the nearest bike shop is too far from you? Always be ready for situations like this.
9. Control your emotions.
It's always easy to get carried away when on the road but do note that heated arguments on the roads lead to nothing good. It is always best to control your emotions. In case you find yourself in an argument with a fellow biker or driver, keep calm and have a civil conversation as much as possible.
10. Use dedicated bike lanes.
There are many cities in the Philippines that built bike lanes. Those lanes were built to ensure less to no bikers will be involved in accidents. However, these bike lanes will only keep you safe if you ride in them. Be a responsible cyclist and pass through where you are supposed to be.
Skip the road hassle and enjoy a bike day at Lumina Homes' eSpacio
Through the years, Lumina Homes—one of the affordable housing arms of Vista Land—has helped many Filipinos achieve their #BahayGoals. And although Lumina Homes' units are pocket-friendly, they set the seal on building quality homes situated at strategic locations.
Contrary to what is expected of affordable housing, Lumina Homes breaks the norm as it continues to go beyond, and is committed to maximizing the potential of its developments. One of Lumina's highlights is its eSpacio where every Lumina homeowner can enjoy.
eSpacio features Lumina's standard amenities that include a multi-purpose hall, mini gardens and playground, jogging path, and shuttle terminal; and new features like community center and Tambayan ni Juan. Tambayan ni Juan is an alfresco dining hub with live performers on stage. At eSpacio, every cyclist can bike worry-free as the pathways here are definitely safe and spacious.
With Lumina, not only do you get a quality house and lot in the Philippines on a budget but you also get to enjoy a lifestyle. That being said, everyone can look forward to a home that can accommodate their growing needs towards a better life.

Try our Home Loan Calculator
Loan Calculator
Try Lumina Homes' loan calculator and get an estimate computation for your preferred Lumina property and home model.