Supporting Micro, Small, and Medium Enterprises: The Key to PH's Post-Pandemic Recovery
21 April 2022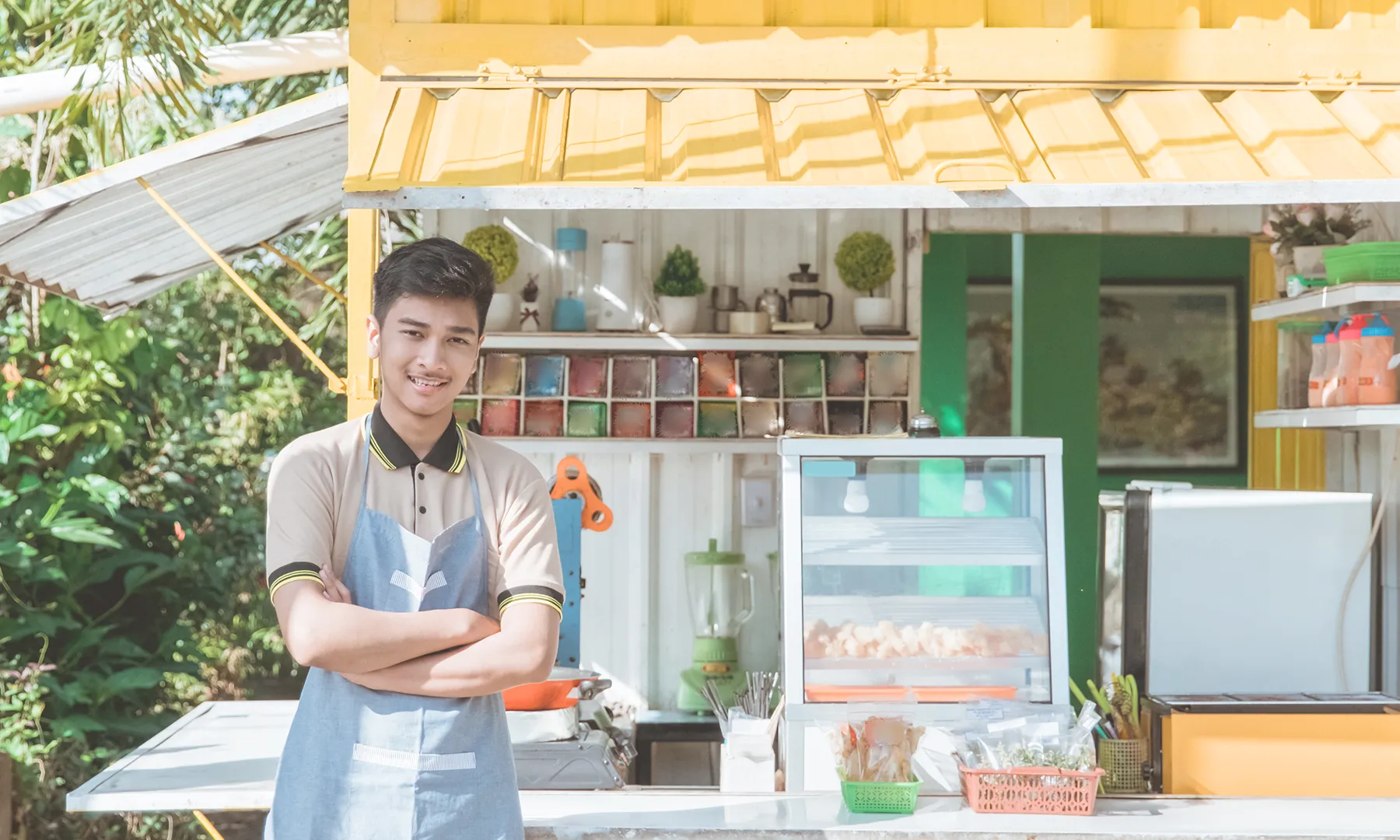 Almost three years into the pandemic, Metro Manila and 38 other areas are now at the lowest level of health restrictions or Alert Level 1. Under this guideline, the people living in these areas are now similar to how they were pre-pandemic, but with restrictions. Micro, small, and medium-sized enterprises are a step closer to business-as-usual, but not quite. Though the Philippines has moved to the recovery stage, being "in-between" still poses big challenges to MSMS owners in resuming their operations.
MSMEs and Their Role in Our Country's Economic Development
Based on the RA 6977, MSMEs or micro, small, and medium enterprises refer to any business activity or enterprise engaged in agribusiness, industry, and services, whether single proprietorship, cooperative, partnership, or corporation. Their differences are defined by the following categories:
Asset Size
Total assets include those arising from loans but are exclusive of the land on which the particular business entity's plant, office, and equipment are situated.
Micro: Not more than Php3,000,000

Small: Php3,000,001 to Php15,000,000

Medium: Php15,000,001 to Php100,000,000
Number of Employees
MSMEs are legitimate and formally registered to the Department of Trade and Industry and the Securities and Exchange Commission to which they are usually categorized based on the number of people employed.
Micro: 1 to 9 employees

Small: 10 to 49 employees

Medium: 50 to 249 employees
For developing countries like the Philippines, micro, small, and medium businesses play a key role in economic growth. Based on the 2020 DTI Statistics, 99.51% of business enterprises operating in the country are MSMEs. They created a total of 5,380,815 jobs or 62.66% of the country's total employment and 40% of the Gross Domestic Product or GDP in the past years.
Top 5 Industry Sectors Based on the Number of MSMEs
1. Wholesale and Retail Trade; Repair of Motor Vehicles and Motorcycles (445,386)
2. Accommodation and Food Service Activities (134,046)
3. Manufacturing (110,916)
4. Other Service Activities (62,376)
5. Financial and Insurance Activities (45,558)
These numbers show that MSMEs are the largest providers of job opportunities, helping low-income individuals not only in the Philippines but also in other developing Southeast Asian nations. Through these businesses, many Filipinos have a regular-paying job where they can earn a living, which gives them purchasing power, and this, in turn, helps our national economy. On the other hand, the downside is that they cannot offer higher wages compared to large enterprises, lowering their chances of hiring skilled labor, which, in turn, helps reduce poverty.
The Impact of Covid-19 to MSMEs
Since the pandemic started, many MSMEs have suffered a great loss. There are no sales and cash flow coming in due to community lockdowns being implemented to stop the spread of the disease. No cash flow means businesses can't pay for their rent, inventory, and labor. This situation forced about half of these small companies to stop operations and declare bankruptcy.
How MSMEs Can Help Our Country Recover
While some MSME agencies have seized to operate, there are still others that have shown great resilience and braved their way through the hardships of the pandemic. And now, with the easing of health protocols, the number of closures has finally slowed down, and the number of businesses reopening has started to go up.
Holding the biggest number of business enterprises operating in the Philippines, a study shows that these small and medium businesses may serve as the key to our inclusive economic recovery. Experts from Asian Development Bank say that strengthening the MSMEs with innovation is essential. But despite the efforts and initiatives from the private sector, the small enterprises still have limited access to loans and financial assistance. The reason is that banks could not fully transmit lowering borrowing costs due to the risks coupled with lending to this sector and due to the current recessionary environment.
Economists are urging the government to come up with grants and financial products like most developed countries are offering to their micro-enterprises. These projects include government assistance and standing as credit guarantees for those who can't apply for bank financing. The experts suggest building training centers where business owners can gain access to advisory services and technical assistance about risk management tools. Our leaders can also search for countries that can serve as partners with whom we can share data and resources necessary for enhancing our workers' knowledge and ability.
How We Do Our Share
As one of the country's leading affordable housing developers, we want to fulfill our share of social responsibility in helping MSMEs through our latest project, Lumina eSpacio. It is the newest hangout place inside Lumina communities where they can have fun, mingle, and do business with the residents.
The launch of Lumina's signature amenity center coincides with the transformation of our residential communities. As our housing brand evolves, we aim to help MSMEs and, at the same time, continuously provide the best experiences to our homeowners by creating a joyful, harmonious, and fun-filled community.
Living up to its name, eSpacio is the place where you will find our well-thought and functional amenities. These include a multi-purpose hall, mini gardens, playground, jogging path, shuttle terminal, and the new "Tambayan ni Juan," which is inspired by the idea of night markets with live gigs and exhibitions. It includes an outdoor dining area and a designated area for kiosks where small business owners can sell food and other items.
During holidays and other special occasion, Lumina Homes invite residents to set up their kiosks for a bazaar. Residents and business owners can feel safe night and day thanks to CCTV cameras installed in various areas of the amenity center. Consistent health and safety protocols like regular sanitation, social distancing, and face mask use will all be strictly enforced. To know more about the launching of eSpacio in your area, follow Lumina Homes' official website and social media pages.
All in all, with the support of other sectors, enforcement of the suggested recommendations, and in partnership with our government's current finance project, we can expect to see MSMEs lead our country into inclusive economic recovery.

Try our Home Loan Calculator
Loan Calculator
Try Lumina Homes' loan calculator and get an estimate computation for your preferred Lumina property and home model.