Citizen's Report: Anti-Drunk and Drugged Driving Law in The Philippines
19 September 2022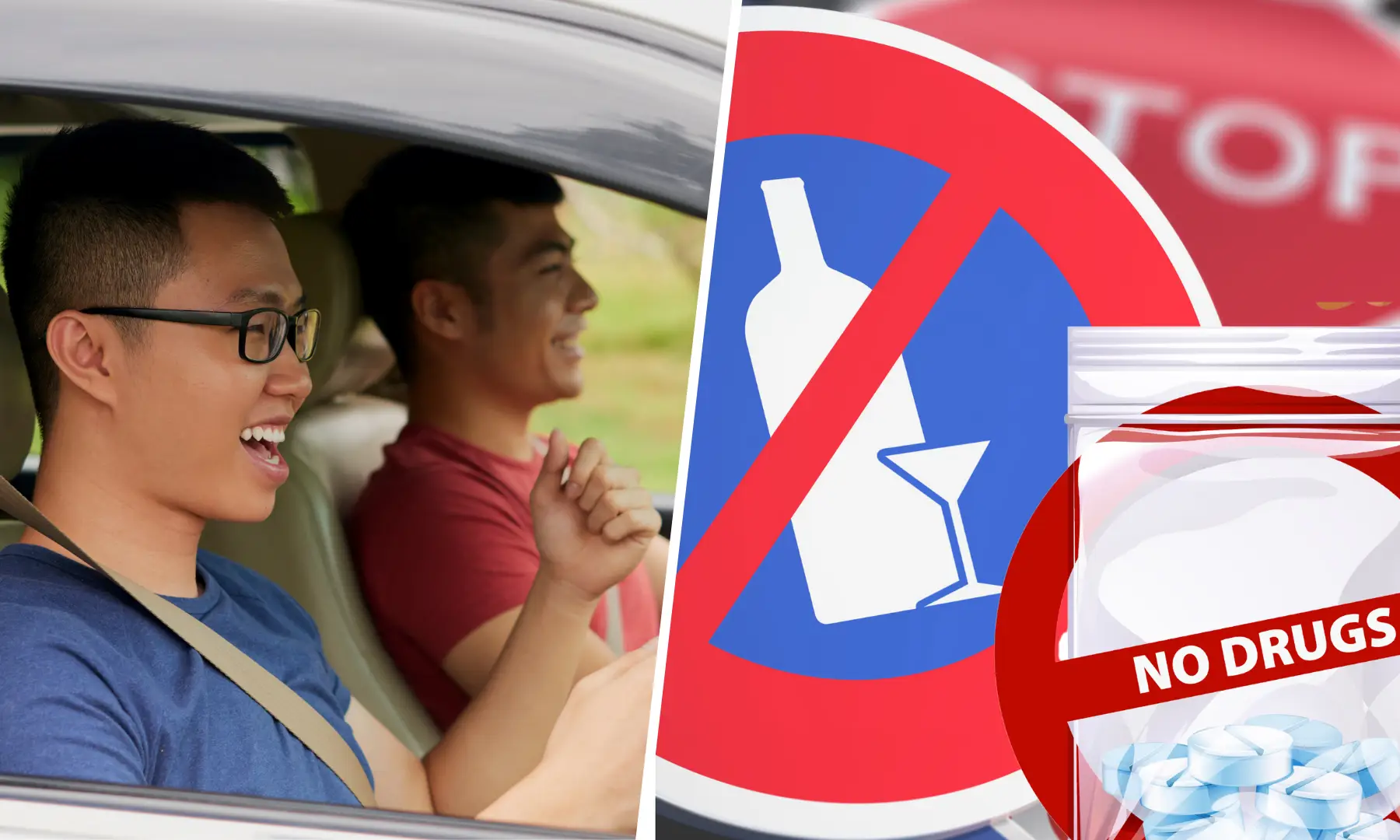 Full Name: Republic Act No. 10586 Anti-Drunk and Drugged Driving Law
Alias: Anti-Drunk and Drugged Driving Act of 2013
1. Incident Report:
On Monday, July 23, 2012, the Senate and the House of Representatives of the Philippines in Congress assembled and created a new act that serves to penalize drivers behind wheels who are intoxicated by alcohol dangerous drugs, and other similar substances.
The act is passed in the interest of protecting the safety of individuals on the road as well as protection against property damage. Under this act, persons driving under the influence of alcohol, dangerous drugs, and similar substances will be disciplined by the confiscation and automatic revocation of his or her driver's license.
The said republic act penalizing persons driving under the influence seeks to promote responsible and ethical driving standards in the Philippines.
Implementing Rules and Regulations for Law Enforcement Officers
Implementing Office: Land Transportation Office (LTO), Philippine National Police (PNP), and the Metropolitan Manila Development Authority (MMDA)
If there is an individual driving under the influence of alcohol and drugs occurs on the road, the law enforcement officer can flag down an offending vehicle exhibiting signs of drunk and drugged driving. They can also conduct random terminal inspections, as well as a nationwide random terminal inspection of all motor vehicles including public utility vehicles.
After undergoing appropriate law enforcement officer education, law enforcement officers can conduct the following field sobriety tests:
The Eye Test
The law enforcement officer shall move an object from side to side and the eyes of the driver fail to follow the movement from a foot away. As a driver, you are being tested for the involuntary jerking of the eyes called "nystagmus".
The Walk and Turn
In this field sobriety tests refers to the act of making the driver of a motor vehicle walk heel to toe in a straight line, turn, then walk another nine steps to where you came from.
The One-leg Stand
In this test, the driver is tasked to stand on his or her one leg while keeping the other foot raised above the ground for at least thirty seconds.
Should a driver fail any of the tests, then the driver of the motor vehicle involved will have to do breath analyzer tests. In the breath analyzer test, a breath analyzer testing equipment will gauge whether a person's breath is positive for alcohol.
How will you pass the test, you ask? If the breath analyzer detects a blood alcohol concentration level of 0.05%, then you are safe. However, with public utility drivers involved, there must be a 0.00% level of blood alcohol concentration.
On the other hand, if there is a positive indication that any driver, may they be professional drivers or not, and the officer believes that they are under the influence of dangerous drugs and/or carry hazardous materials, then, they will be invited to the nearest police station for a drug confirmatory test.
Under the Revised penal code republic act no 9165, otherwise known as the "Comprehensive Dangerous Drugs Act of 2002", any person's body who is suspected to be under drug intoxication or carry hazardous materials, dangerous drugs and similar substances such as marijuana (cannabis), methamphetamine hydrochloride (shabu), cocaine, ecstasy and other drugs listed in the 1961 Single Convention on Narcotics Drugs will subject oneself to drug tests using the drug confirmatory equipment available in the said nearest police station.
Legal and Pecuniary Consequences and Penalties Attached for the Violation of the Anti-Drunk and Drugged Driving Act of 2013
If a person is found guilty of alcohol and drug intoxication while driving on the road, the following are the penalties provided herein should a driver be found violating Republic Act No. 10586.
a. If the violation thereof did not result in physical injuries or damage to property, then he or she will receive a penalty of three-month imprisonment, and a fine that ranges from 20,000 to 80,000 pesos.
b. If the violation led to physical injuries of any party involved, then the penalty will be according to the Revised Penal Code and its succeeding paragraphs whichever is higher, and a fine ranging from 100,000 to 200,000 pesos.
c. If the violation resulted in homicide, then the penalty will be per Article 249 of the Revised Penal Code and with a fine ranging from 300,000 to 500,000 pesos.
On top of every imprisonment and fine will be specific suspension and revocation of driver's license. Drivers with a non-professional driver's license, will face confiscation and suspension of license for 12 months of the first conviction and perpetually revoked on the second conviction. As for those with professional driver's licenses, their license will already be confiscated and they are perpetually revoked from driving.
All penalties and prosecution made are according to the Revised Penal Code, Republic Act no. 1965, and other special laws and current local ordinances from the local government units, as applicable.
Concerned Citizen Says: Tips on How Not to Violate the Anti-Drunk and Drugged Driving Law
Don't Drink and Drive

If getting out and driving, especially late at night, is a must, then make it a point not to drink any intoxicating substances. This way, you do not endanger not only the people you may encounter along the road but also yourself and your passengers. Also, if you love to drink while celebrating, try to look for an affordable house and lot for sale inside a community that has multipurpose hall or gazebo. That way, you need not to drive going home.

Get a Designated Driver

When you need to attend a party or any occasion which involves drinking, it's important to pace yourself. Stick to the limit, or assign someone from the group who will be the designated driver. Likewise, if everyone wants to have fun, it's better to stay for the night, or even hail a cab or book a Grab.

Celebrate from Home

Celebrating is just one of those things you cannot avoid in your lifetime. We have numerous occasions and special days to celebrate, such as baptism, birthdays, father's day, mother's day, Christmas, and New Year, among others. There can be various ways to express yourself other than drinking, but if parties and celebrating events are parts of your lifestyle, then you must incorporate them into your consideration when looking for your forever investment–your home. With Lumina Homes, not only will you make your dream house a reality, but you can also enjoy the perks of having a designated space to party and celebrate within the safety of your community, thus eliminating the risk of drunk driving.

Want to check out an affordable house and lot complete with amenities fit for your lifestyle? Contact an official authorized seller today to learn more about our various units of house and lot in the Philippines!

Try our Home Loan Calculator
Loan Calculator
Try Lumina Homes' loan calculator and get an estimate computation for your preferred Lumina property and home model.